Regular price
Sale price
€110,00
Unit price
per
Sale
Sold out
Our notes
Classic Brogue Boot cut made from 69% bio-based vegan leather.
Lined with two types of soft vegan suede.
Long and strong laces made from recycled polyester with three sets of lace hooks, wear these un-done or laced to the top.
Embroidered WVS pull-on tab large enough to fit your finger through.
Deep squishy recycled insoles.
Solid rubber and recycled rubber mix outsoles. They are durable and provide a good grip.
Ethics & Sustainability
This product is certified carbon-neutral
It's delivered to you through our carbon-neutral supply chain in paper and cardboard packaging
You can return it free of charge for 365 days with our paperless carbon-neutral returns service
Use our return to recycle service when this product's at its end of life
Always and forever vegan
Made in Portugal
Read more about our Ethics & Sustainability
Share
View full details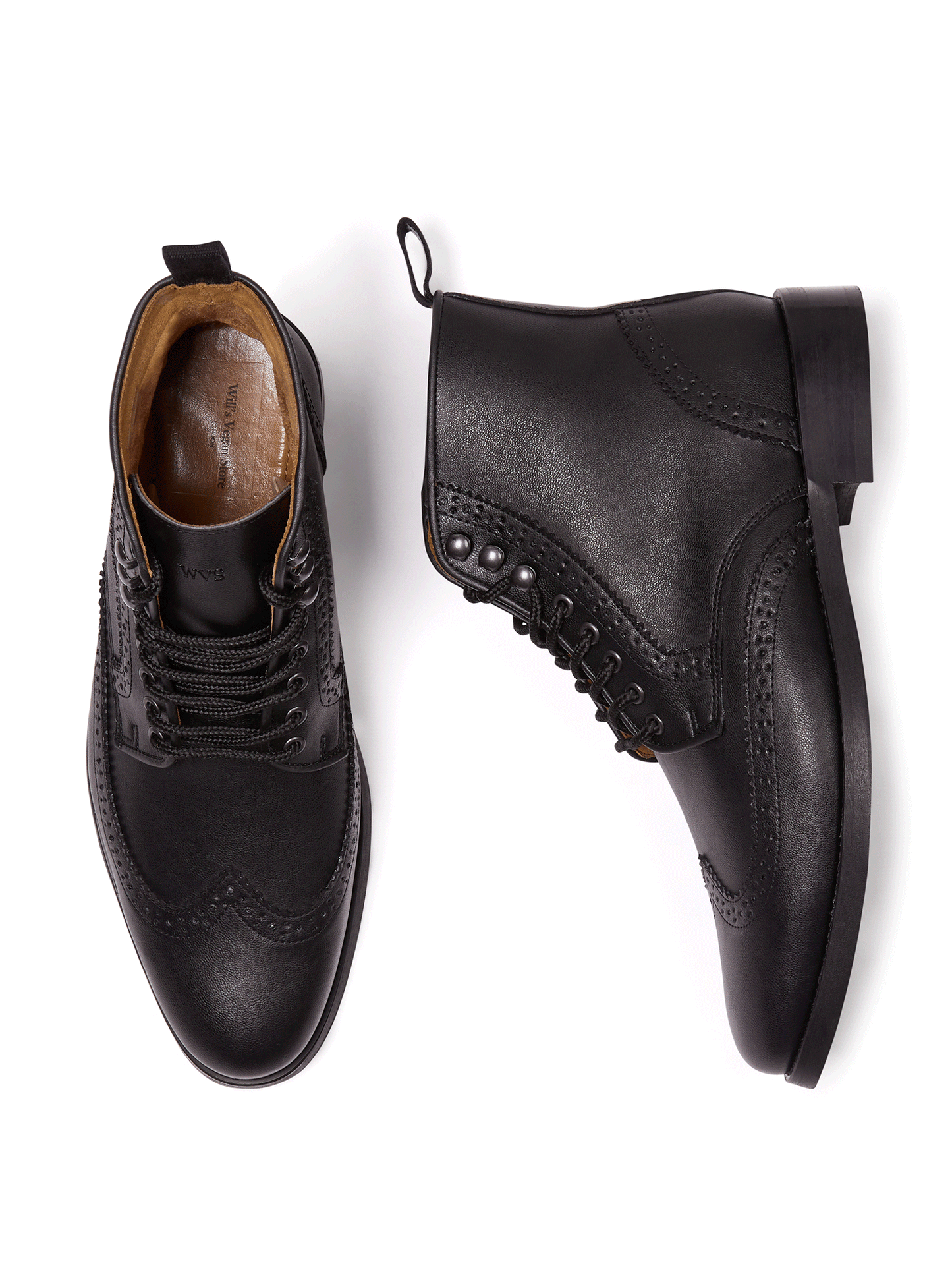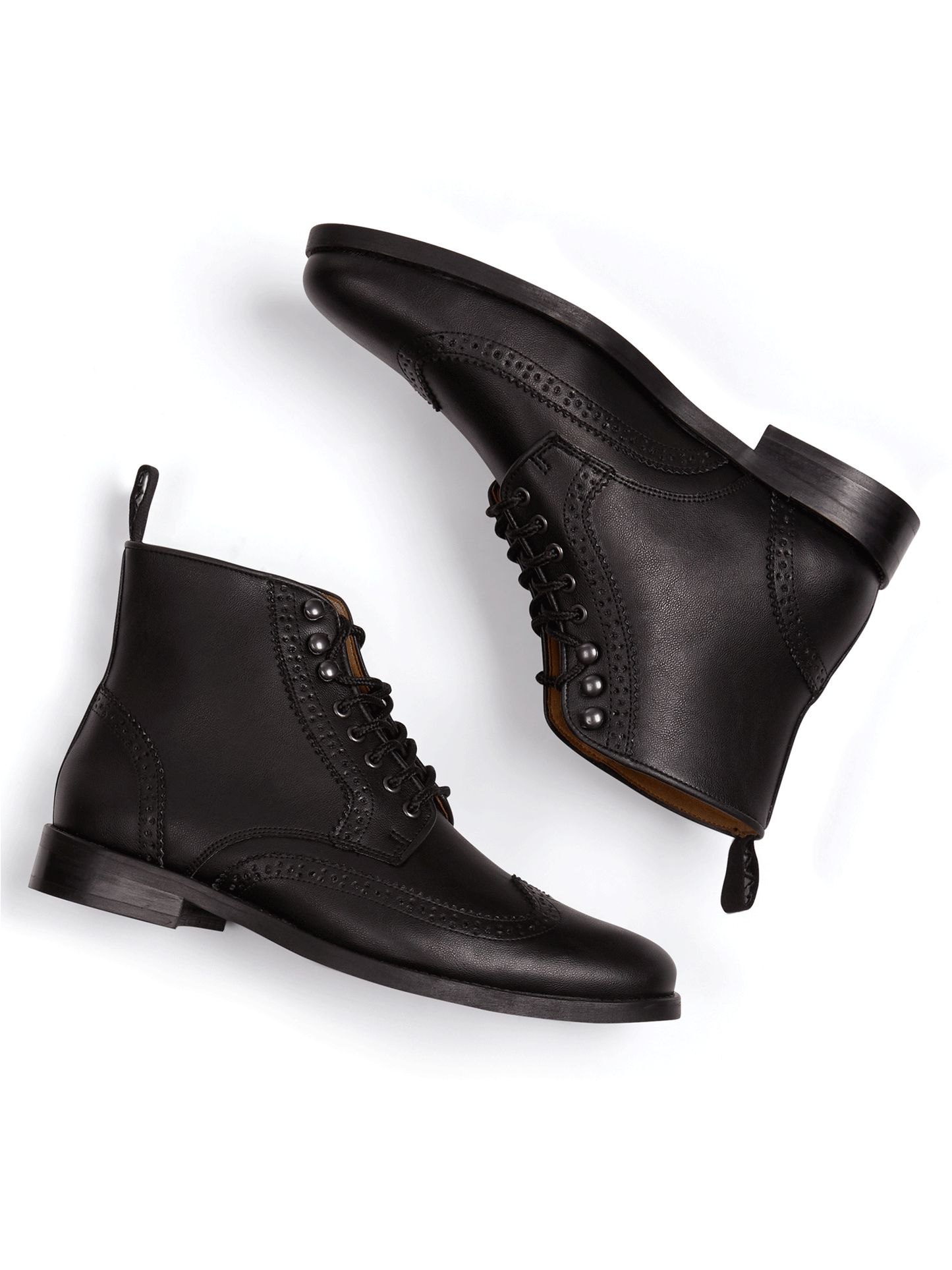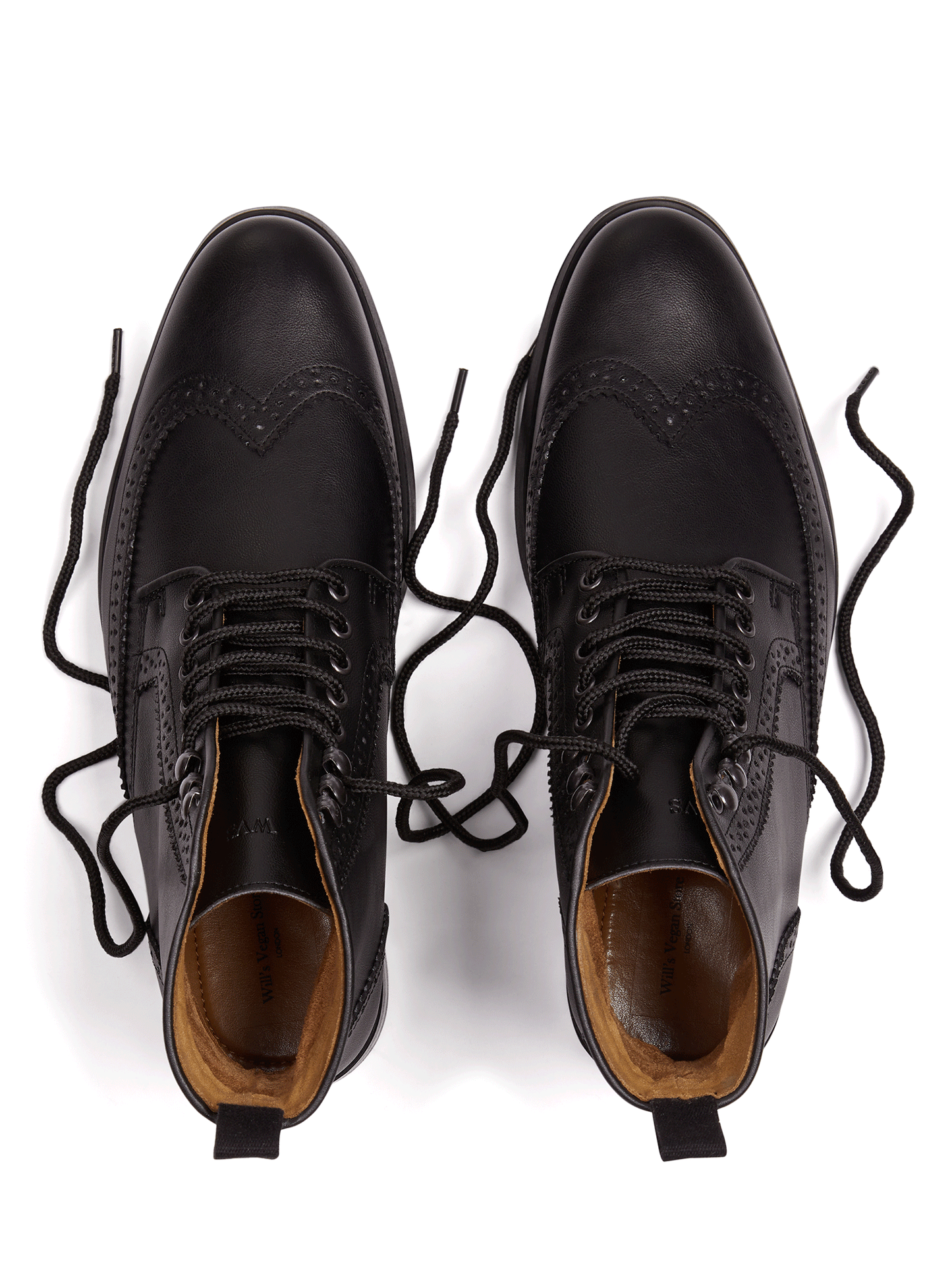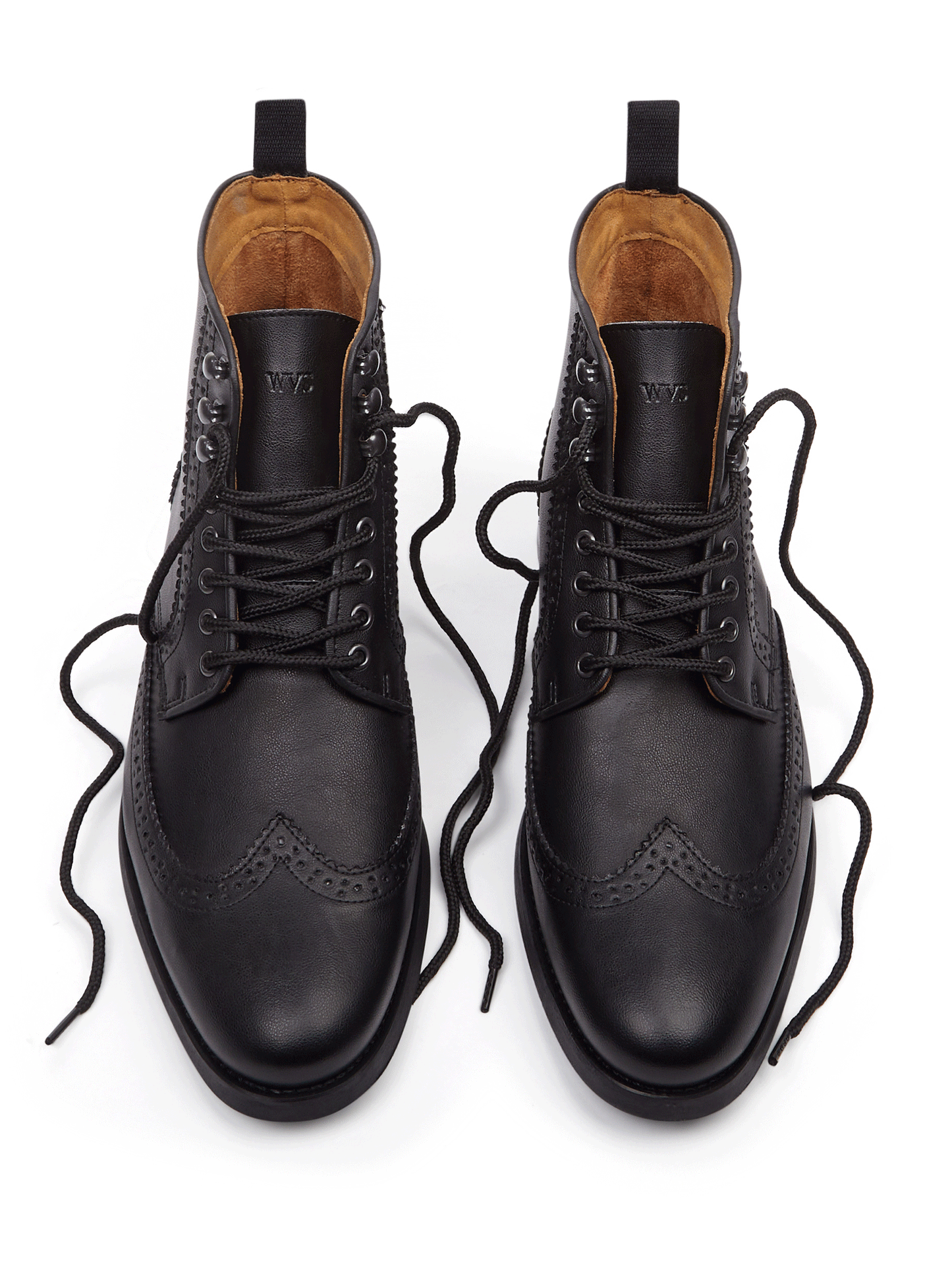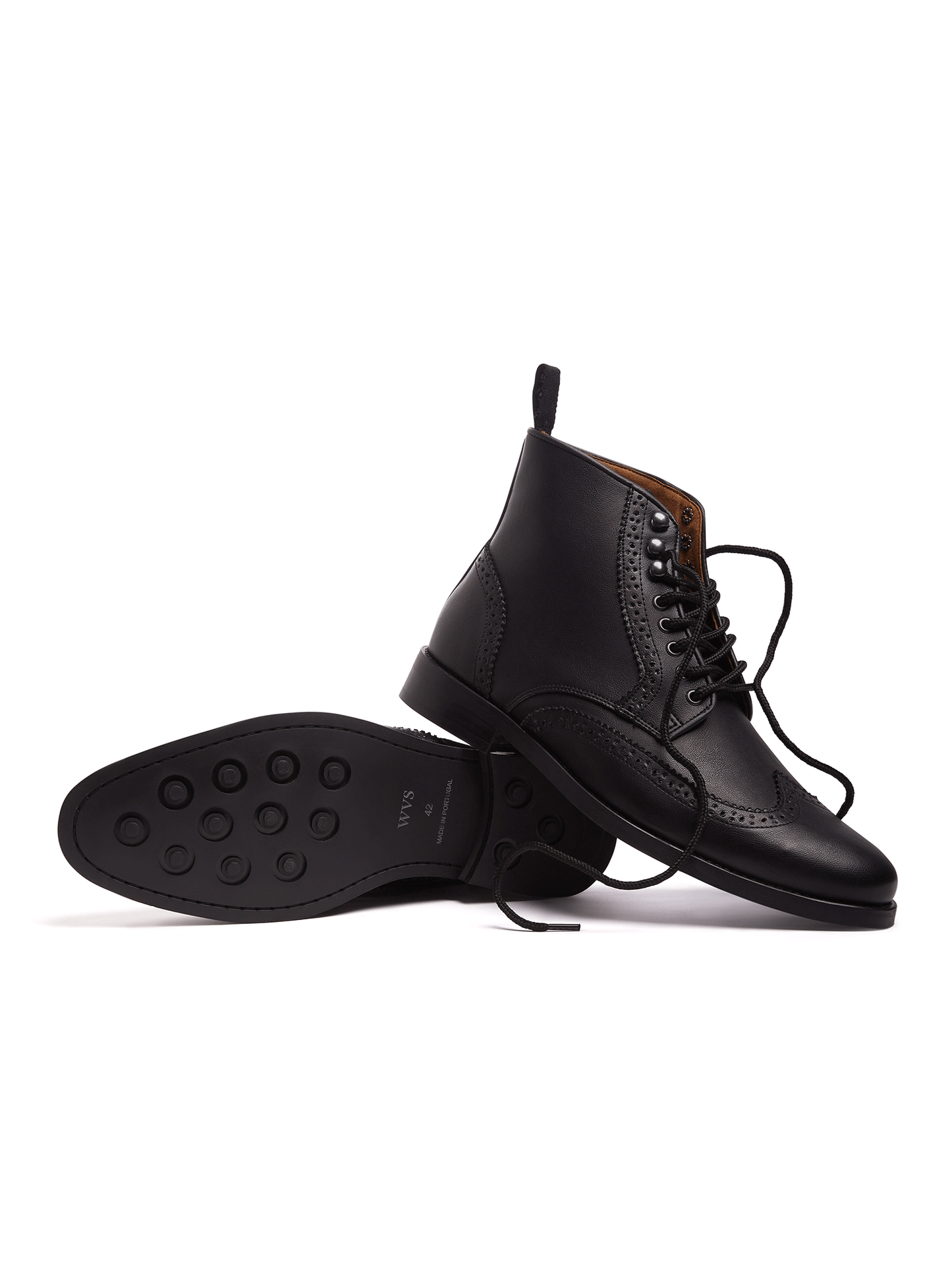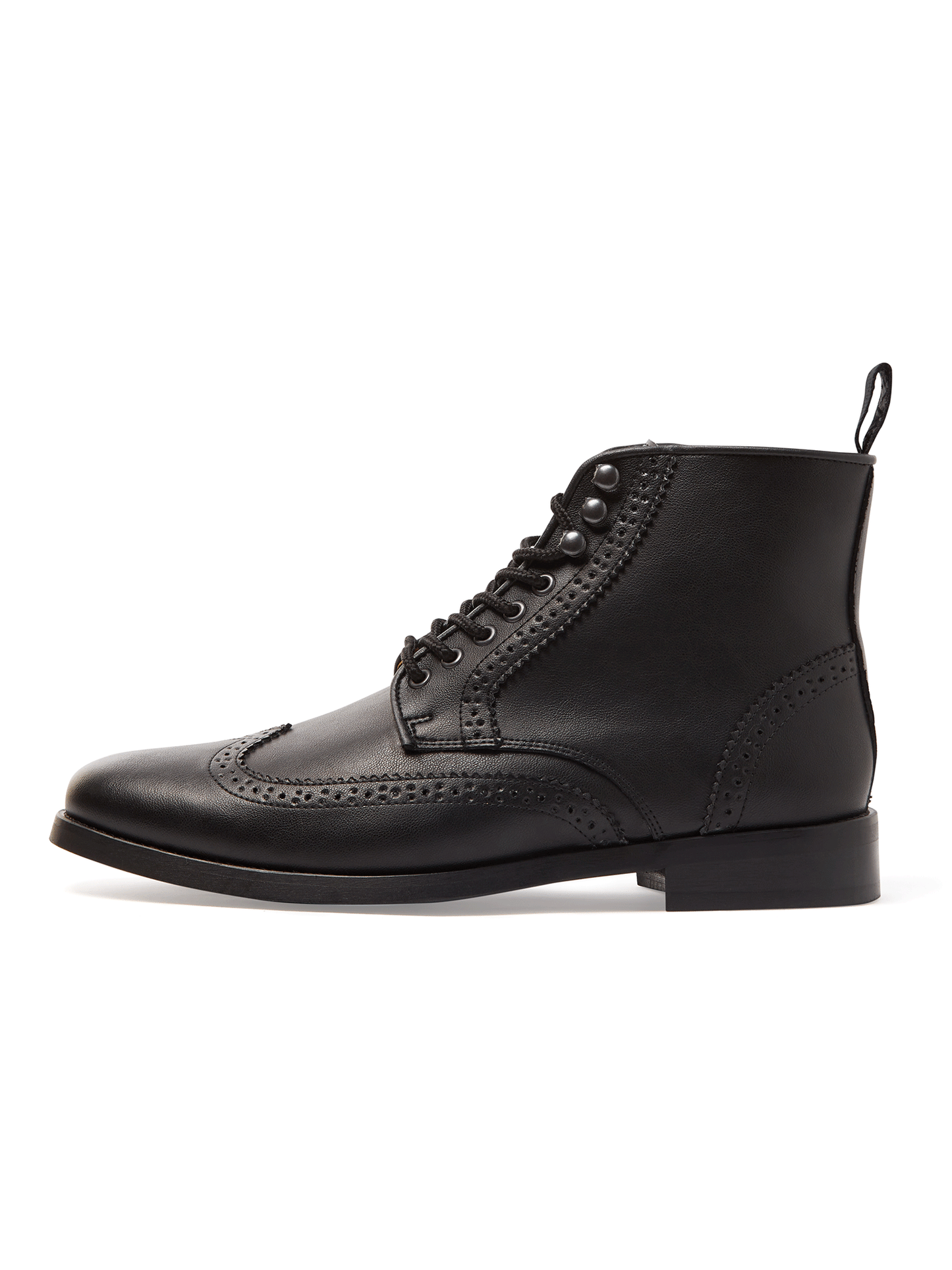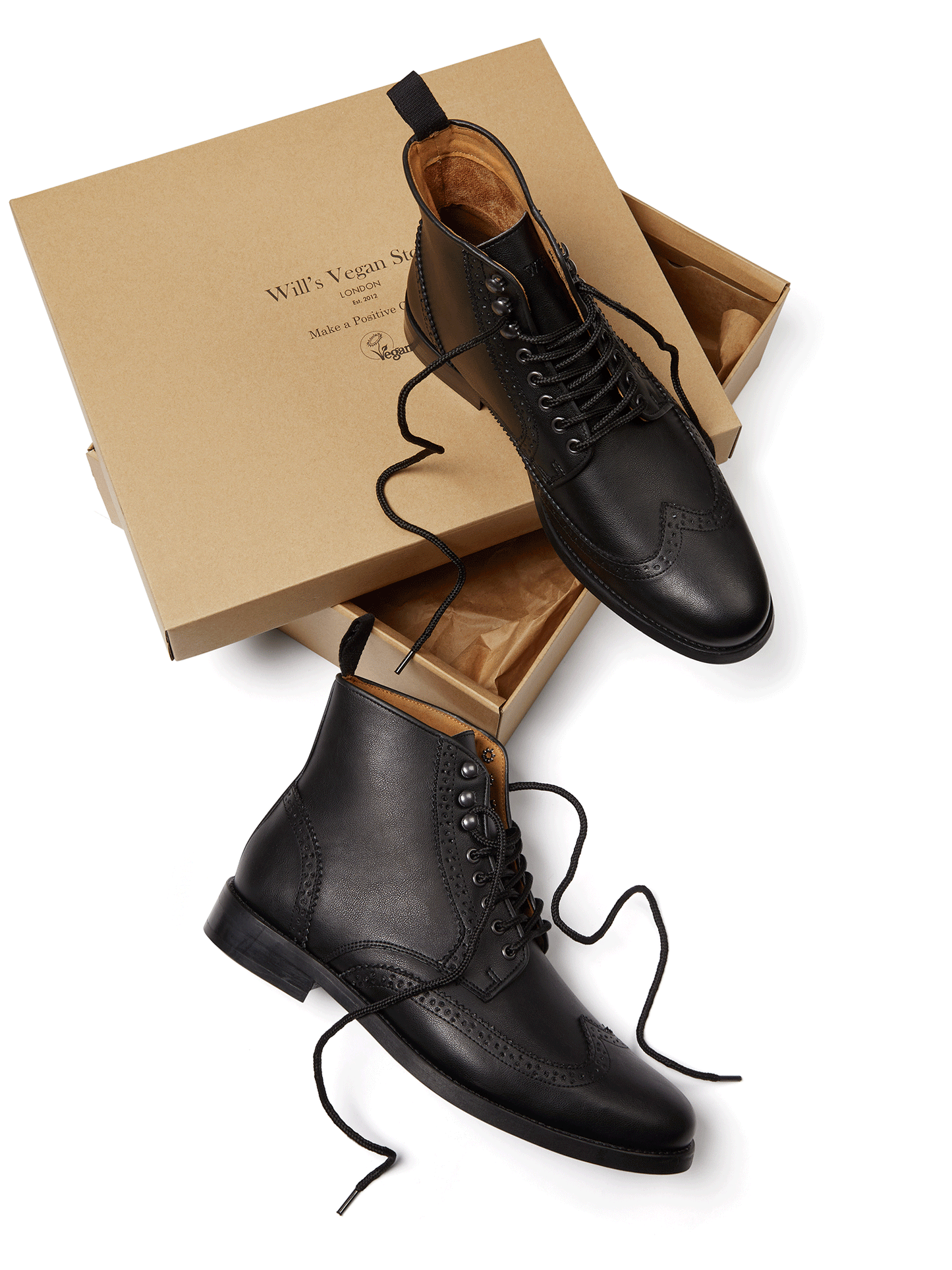 My favourite shoes (but..!)
My everyday shoes, I love them.
But when I tried them on in my own size, they seemed a bit too small. So I bought a size larger. After wearing them for a while, the boots stretched out somewhat and became too large.
I bought my original size again and after walking in them, the same stretching happened and now they fit perfectly.
So I recommend buying your own size, even when they are a little tight when you try them on!
Beautiful Boots
I love the style and look of these boots. It took some getting used to because the fit is not something normally wear. European shoes have a different fit than American shoes that's for sure. It's also taken me some time to get used to the high ankle, it provides great support though. Overall, I love these boots, very stylish, I can wear them with any outfit, and they complement my style very much! I've also gotten some compliments, people notice they are not the "normal" style shoes, as in not something from the US. Love them! Love this shop too! I plan on ordering more shoes to have when I move abroad next year!
Good boots
Comfy to wear. Worn a few times but not sure how they hold up in the longer term, but good quality from what I've seen.
Very beautiful & comfy but..
I really love these shoes ! They are comfy and beautiful and you don't get wet feet on rainy days - but in one shoe the lace of the shoe tongue ripped of and the other one already got a little rip too.. and that after about 1,5 months.. that's why I couldn't give more than 3 stars, a shoe with this price should not broke this fast, sorry..
My shoes never arrived
I have been waiting for my shoes for two months and have never been able to track them or see anything. They did not arrive.
Hi Sharon,
I am really sorry your order did not arrive with you, something seems to have gone wrong here.
We can re-ship it to you straight away (to any address), or if you would prefer a refund please let us know and we can make that in full for you instead.
Just reply back to the email we just sent to you with this message, and we will take care of everything for you.
Please let me know if you have any questions or if I can be any more help at all,
Will