Regular price
Sale price
€117,00
Unit price
per
Sale
Sold out
Our notes
Created with Italian vegan leather made with plants using bio oil sourced from organic cereal crops grown in Northern Europe in a carbon neutral process
Breathable and water resistant Wood effect stitched TR outsoles with grip strips and 2cm heel height
Full length YKK zippers and long WVS embroidered pull tab at the back to easily slip on and off
Adjustable buckled straps Lined with two types of super soft vegan suede, creating not only a lovely place to nestle your feet but allowing air to circulate helping them stay cool
Cushioning non crush down insoles made with recycled rubber
Ethics & Sustainability
This product is certified carbon-neutral
It's delivered to you through our carbon-neutral supply chain in paper and cardboard packaging
You can return it free of charge for 365 days with our paperless carbon-neutral returns service
Use our return to recycle service when this product's at its end of life
Always and forever vegan
Made in Portugal
Read more about our Ethics & Sustainability
Share
View full details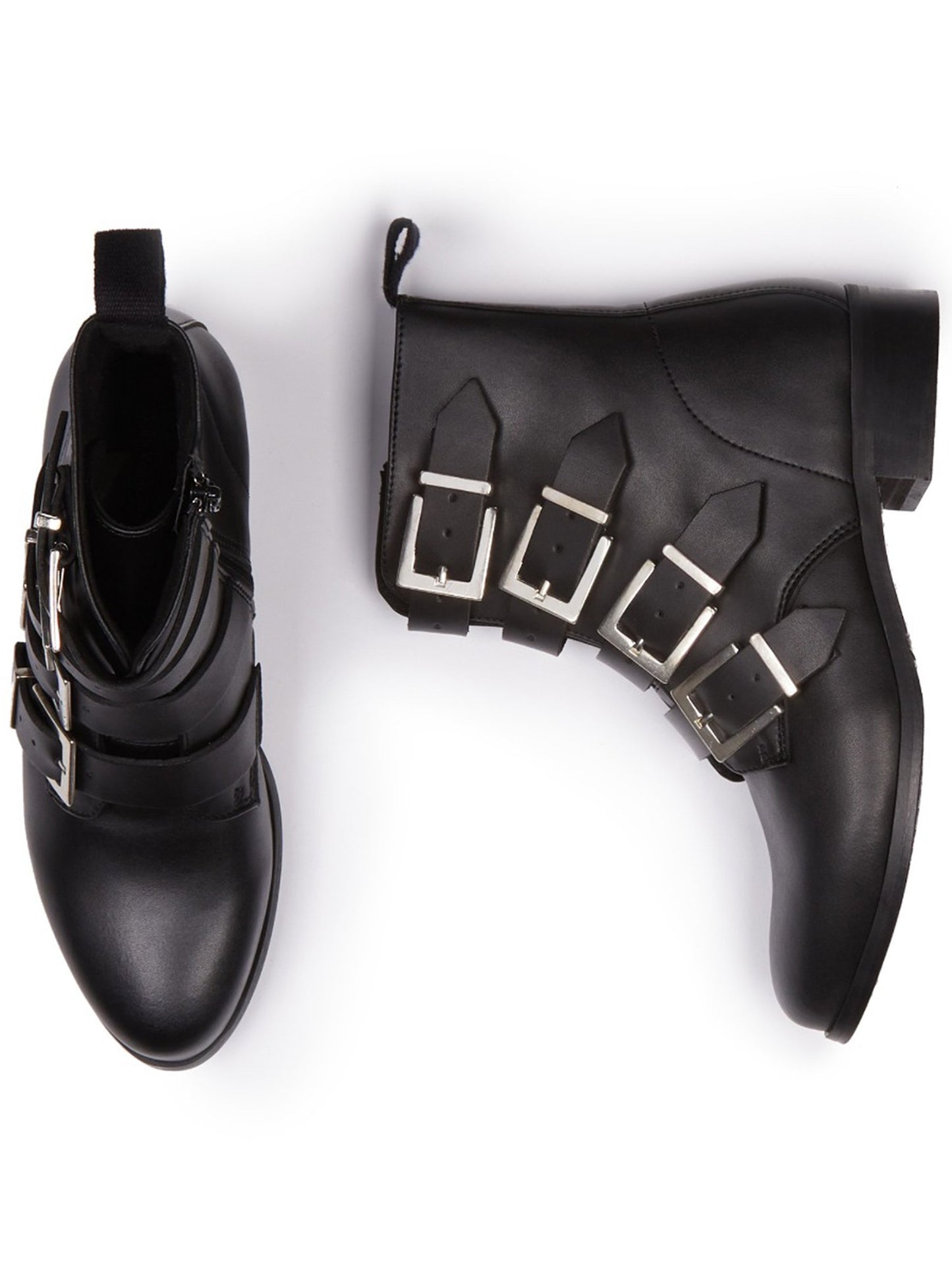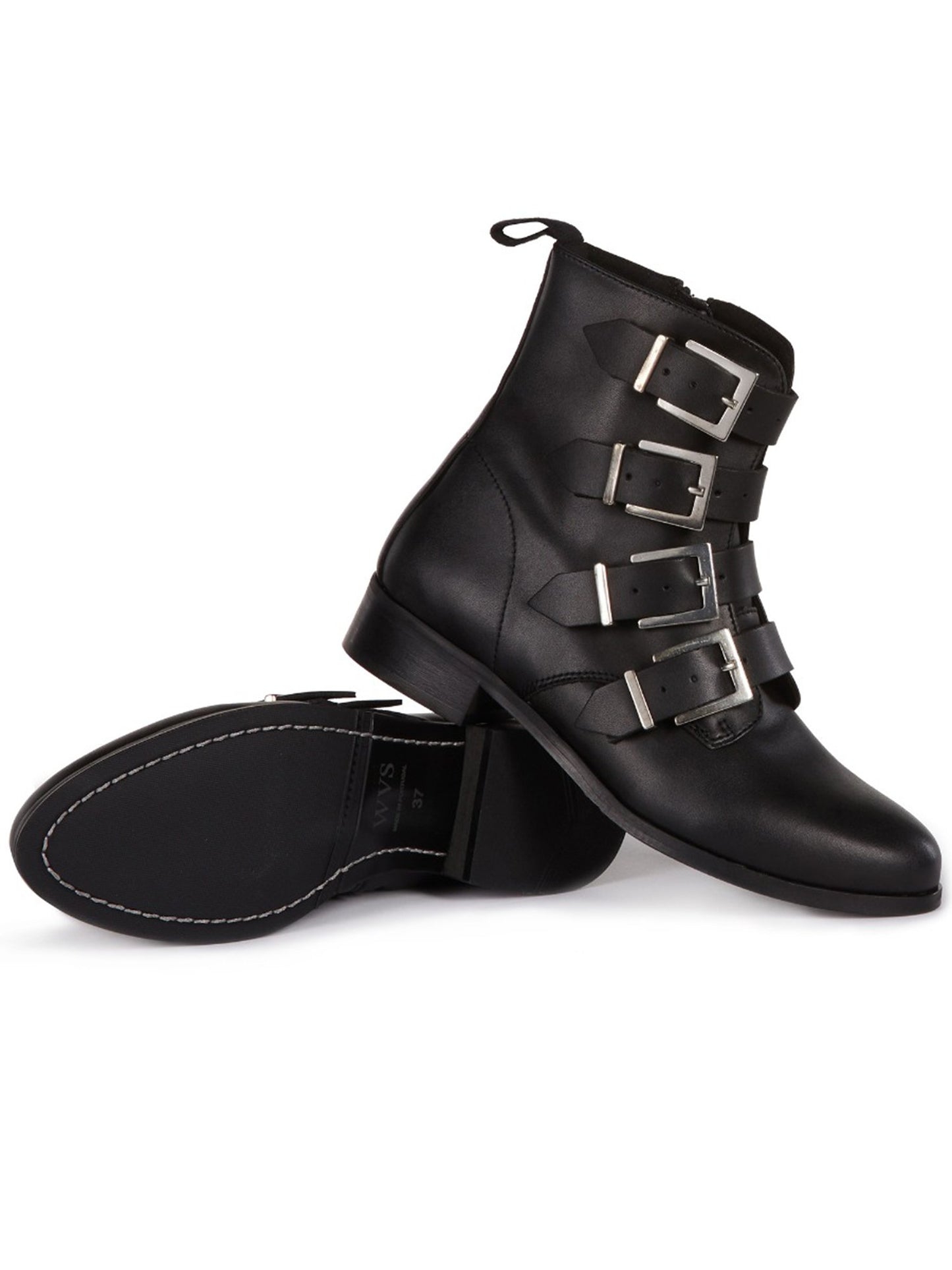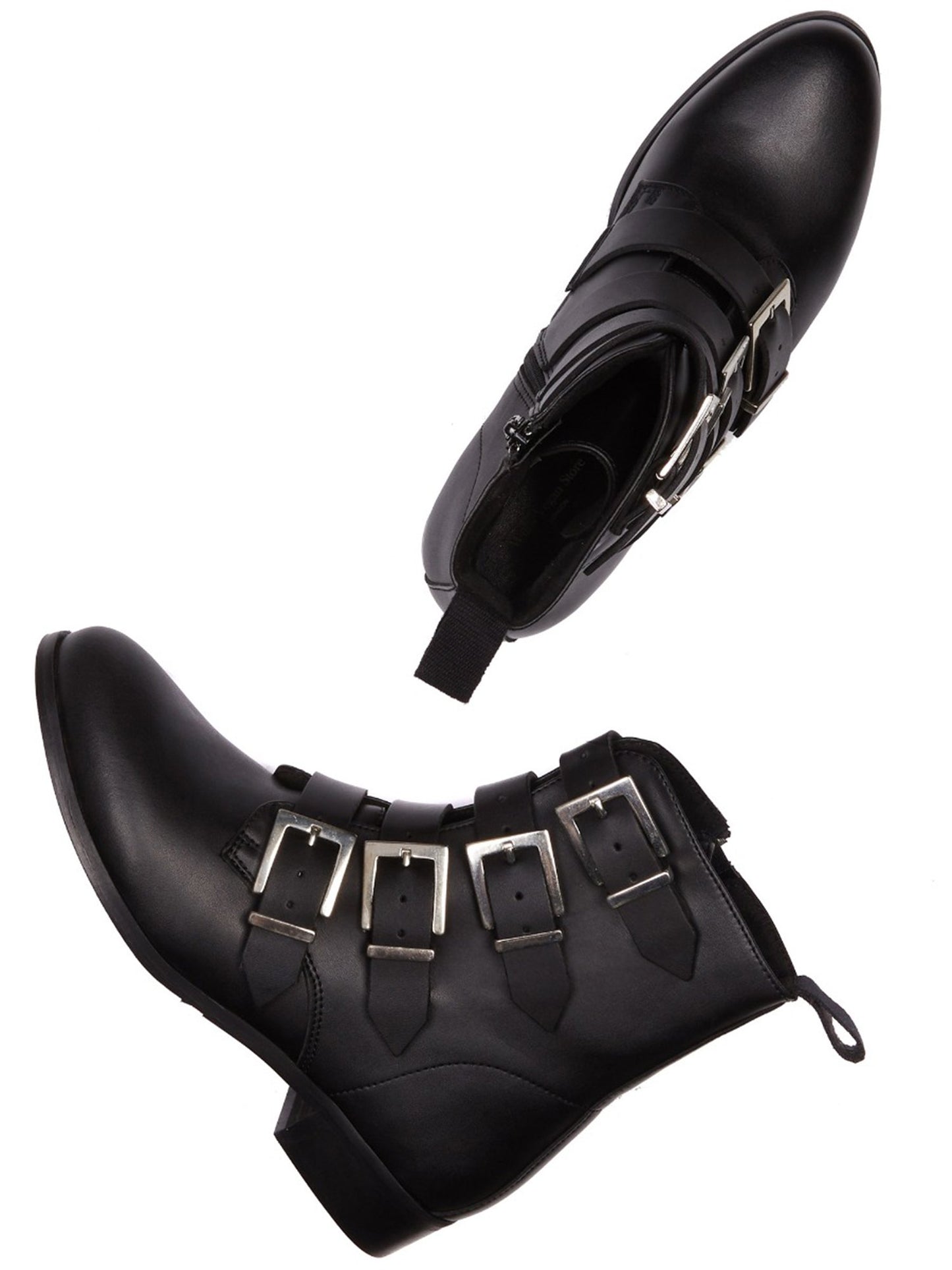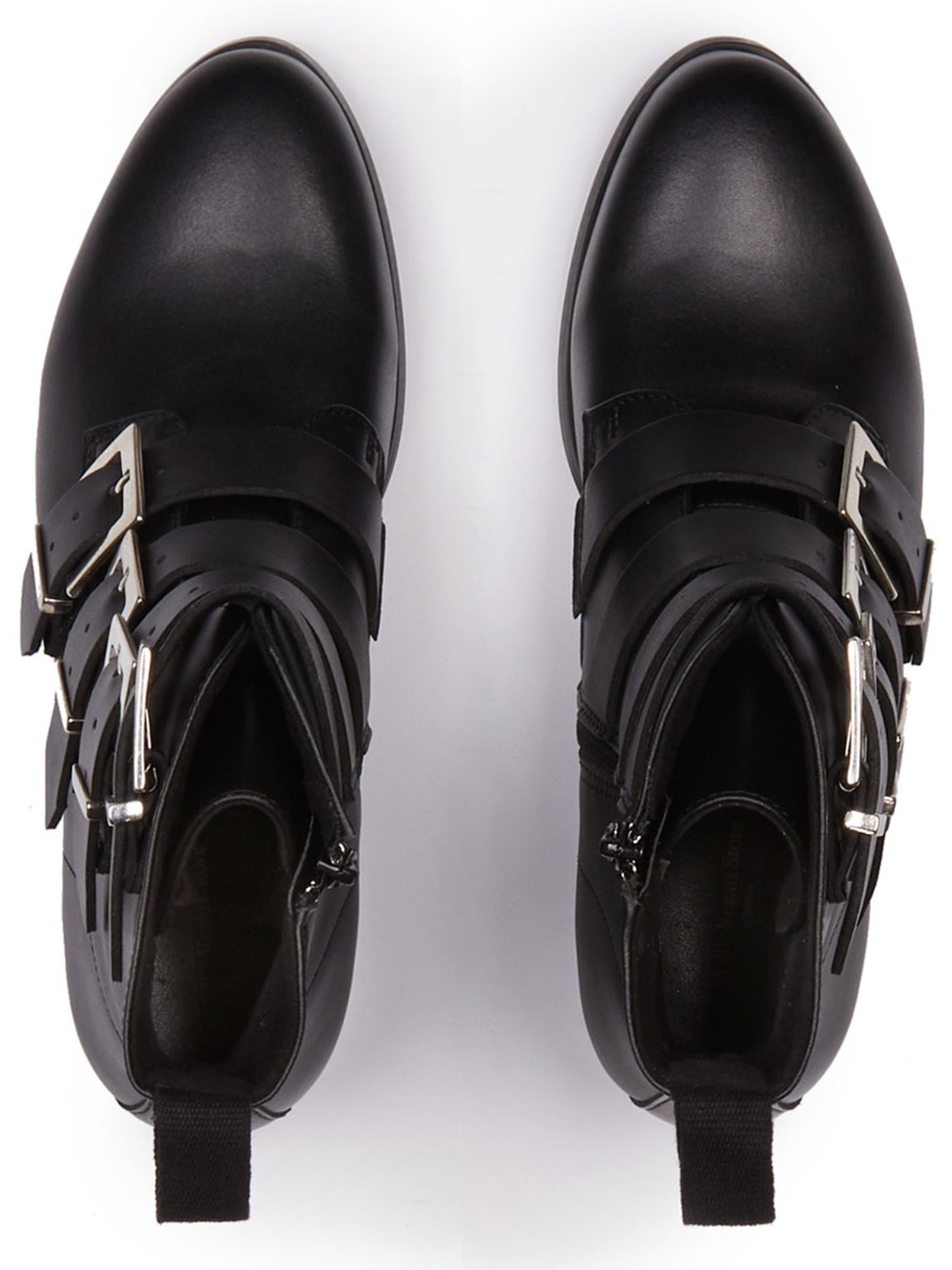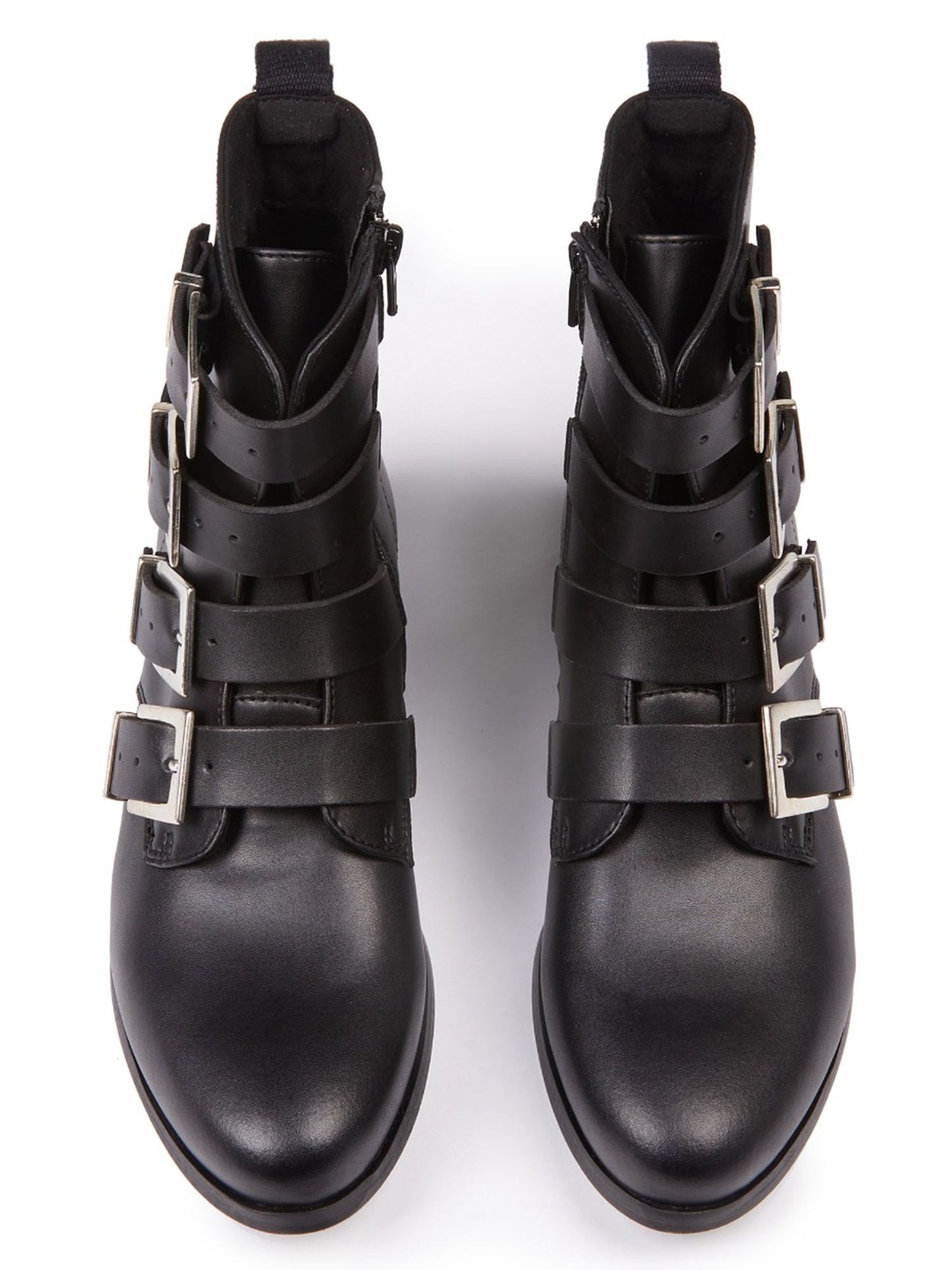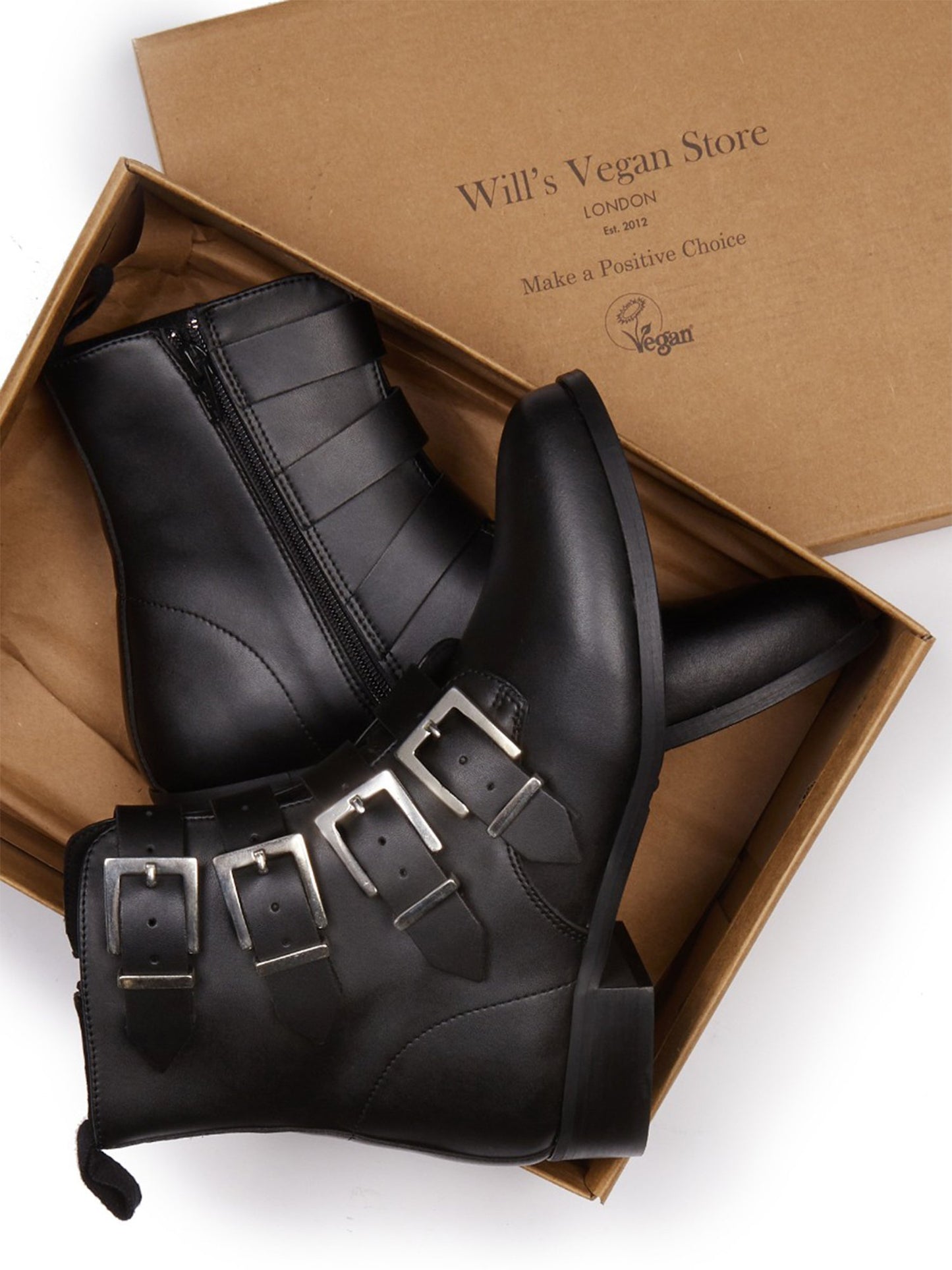 Lovely
I feel these shoes are beautiful and comfy! Good materials quality. Thank you Will's store (:
Good Looking Boots
Yep, really like these boots. I think they are stylish and good looking. They don't take too much breaking in - I wore them on a weekend away to Lincoln which included two walks up and down Steep Hill (yes it really is steep!) which helped get the job done. I would recommend wearing decent socks with the boots but depending on how dainty or not your feet are, don't wear too thick a sock else you could be a tad uncomfortable with the buckles pressing on your upper foot during the break in process. (I'm not dainty!)
Versatile boots that can be worn with all sorts of things I think - I am sure those with style can rock these boots with dresses & skirts as well as leggings, trousers & jeans.
I am glad I bought them and look forward to getting more use out of them come Autumn & Winter. I bought them just before Summer hit and can't begin to imagine wearing them in the current temperatures! (Written just before we're due to hit 36 degrees where I am.)
Great service from Will's Vegan Store and I would use again. It's good to find vegan shoes with style.
Boots that cover a range of occasions
Love these boots. Comfortable and able to be dressed up or down, I'm sure I'll be getting a lot of wear out of them!
10/10 my dream boots
Light, comfy, fashionable. My new everyday boot! I personally need a bit more support so I use an insert and I wear these all day on my feet at work. Nice and breathable.
Obsessed
Absolutely adore these, they're incredibly comfortable and I get so many compliments when I wear them.