Regular price
Sale price
€128,00
Unit price
per
Sale
Sold out
Our notes
Created with Italian vegan leather made with plants using bio oil sourced from organic cereal crops grown in Northern Europe in a carbon neutral process
Breathable and water resistant
12 eye with extra long laces that can be wrapped around
Durable, grippy outsoles with 4cm / 1 6 inch height heels
Cushioning non crush down insoles made with recycled rubber
Ethics & Sustainability
This product is certified carbon-neutral
It's delivered to you through our carbon-neutral supply chain in paper and cardboard packaging
You can return it free of charge for 365 days with our paperless carbon-neutral returns service
Use our return to recycle service when this product's at its end of life
Always and forever vegan
Made in Portugal
Read more about our Ethics & Sustainability
Share
View full details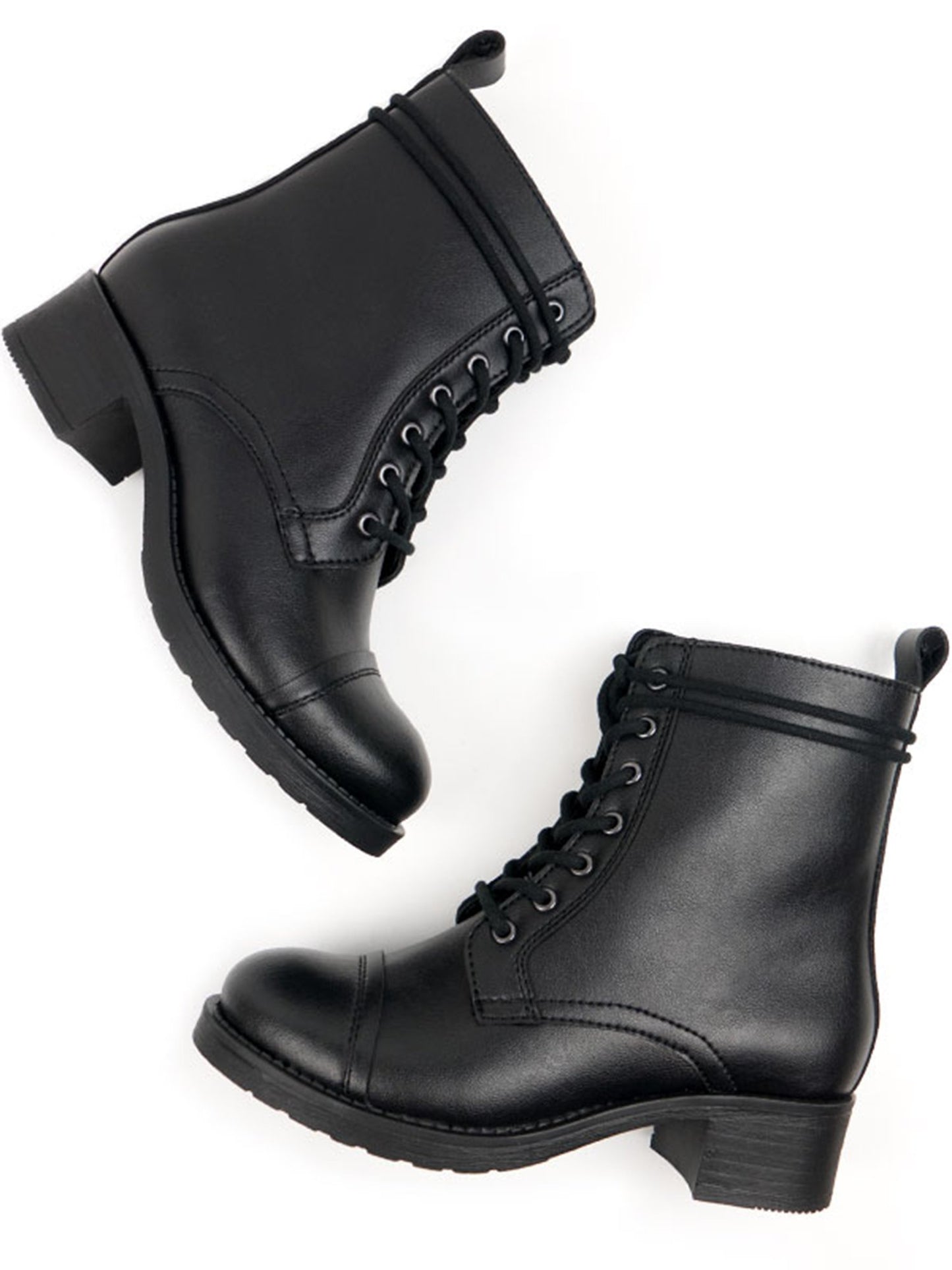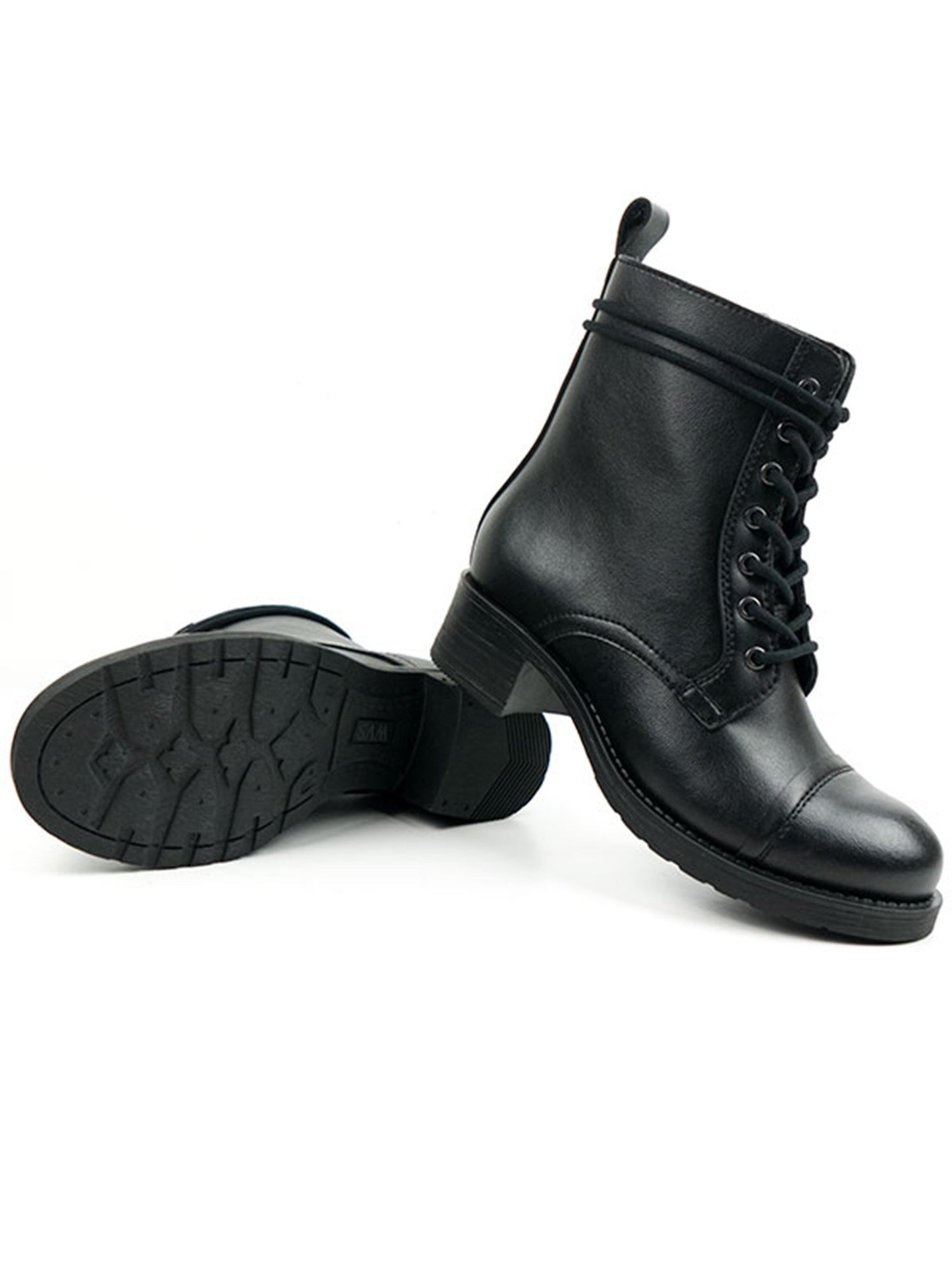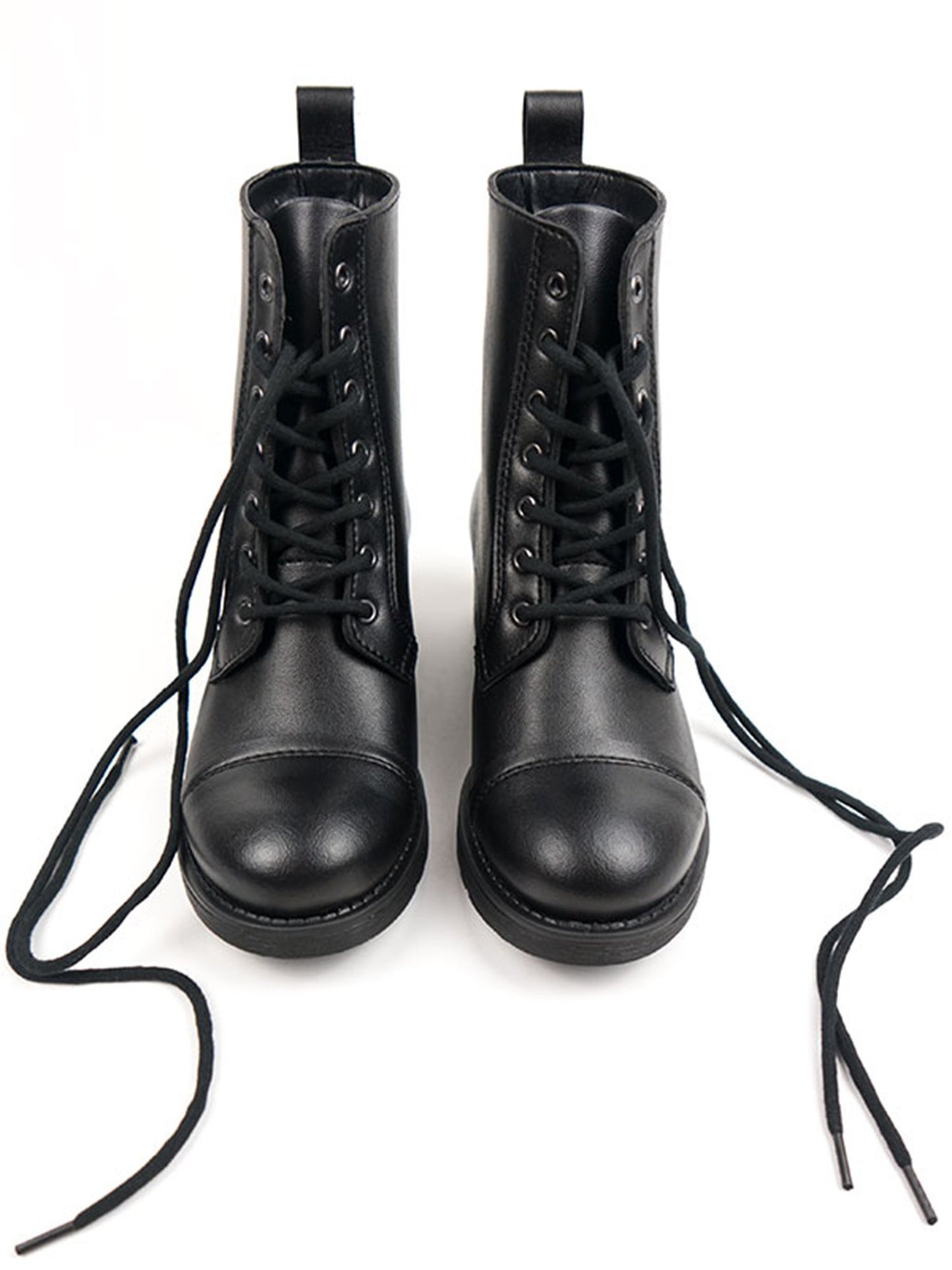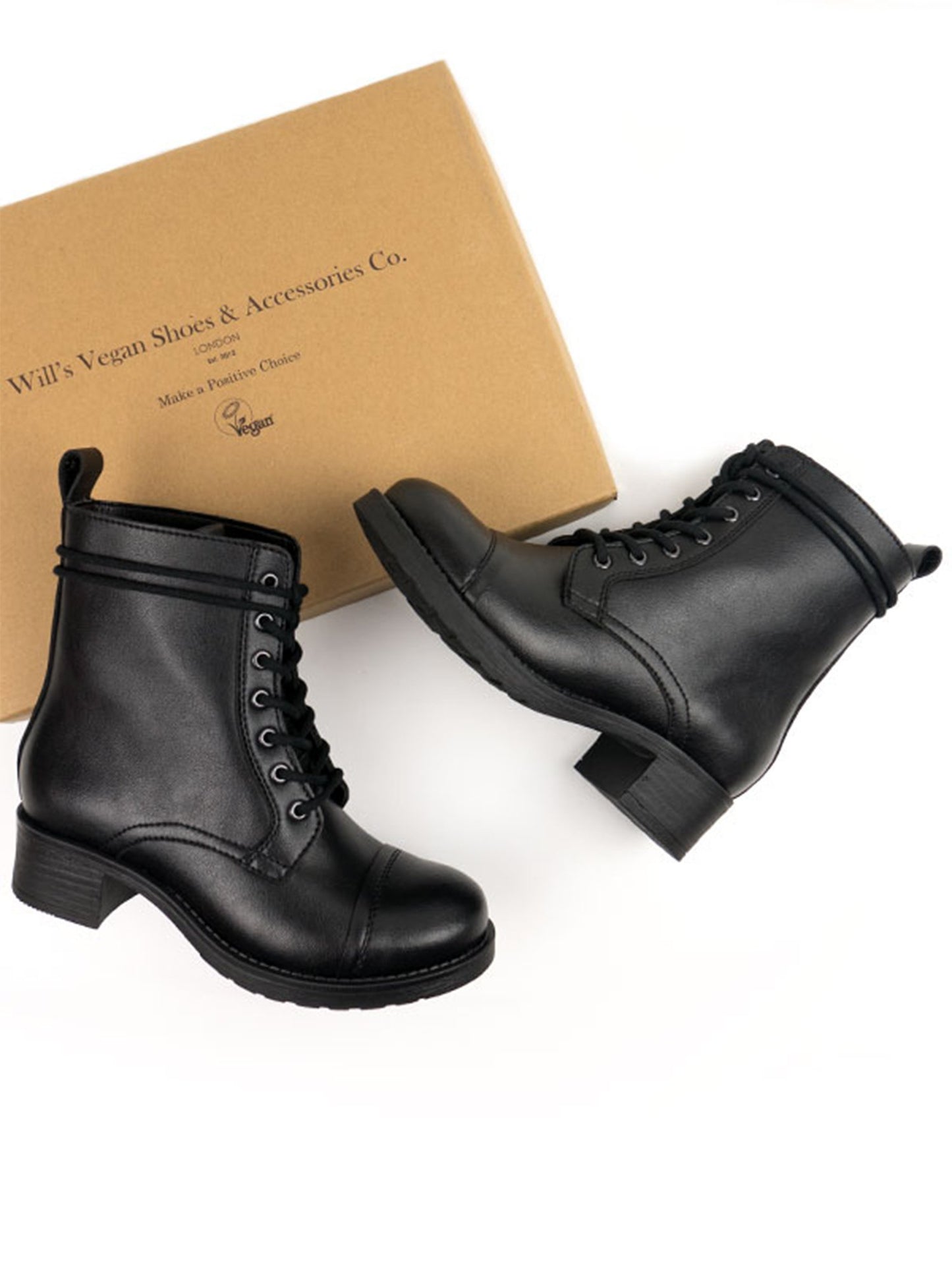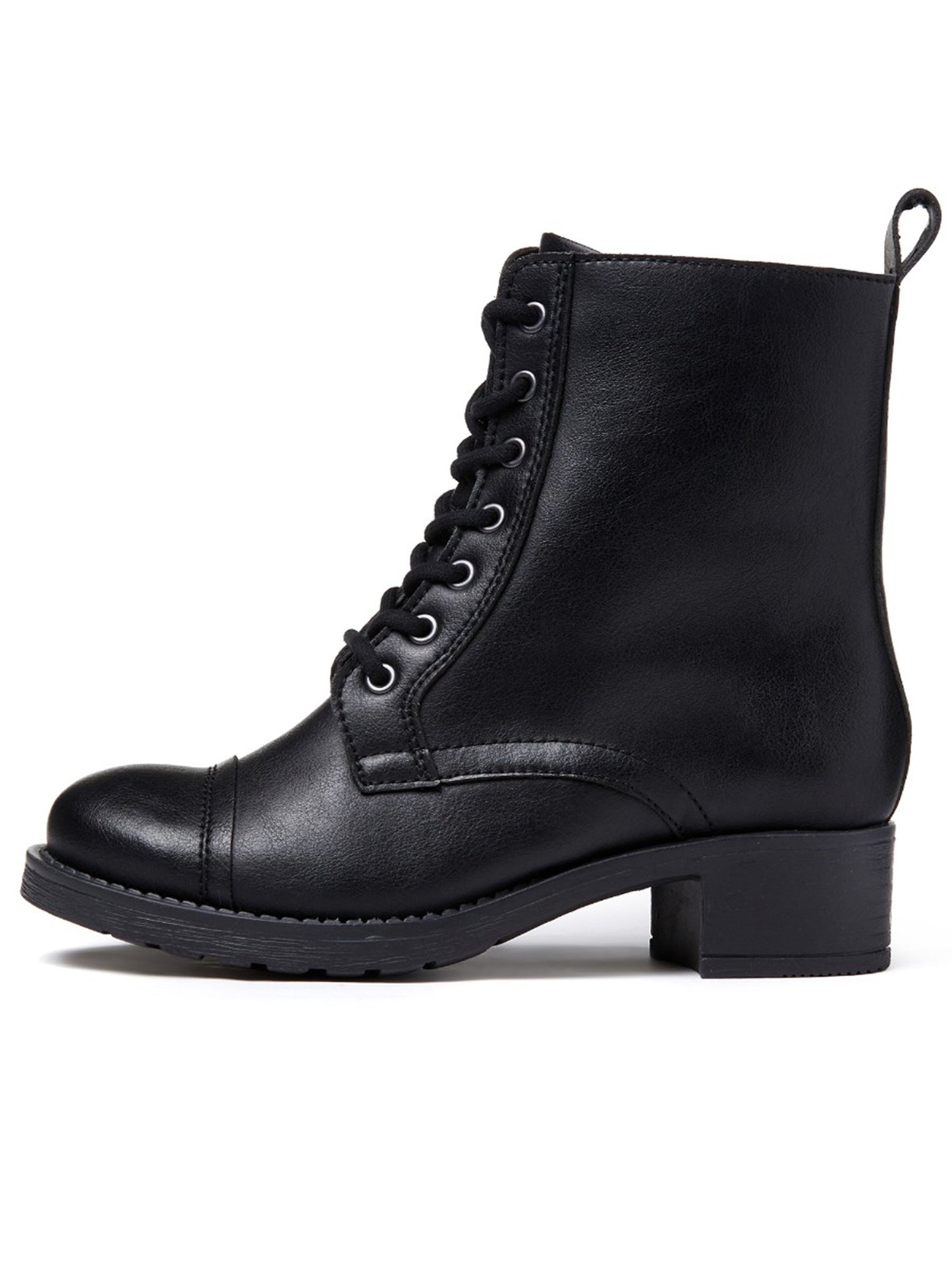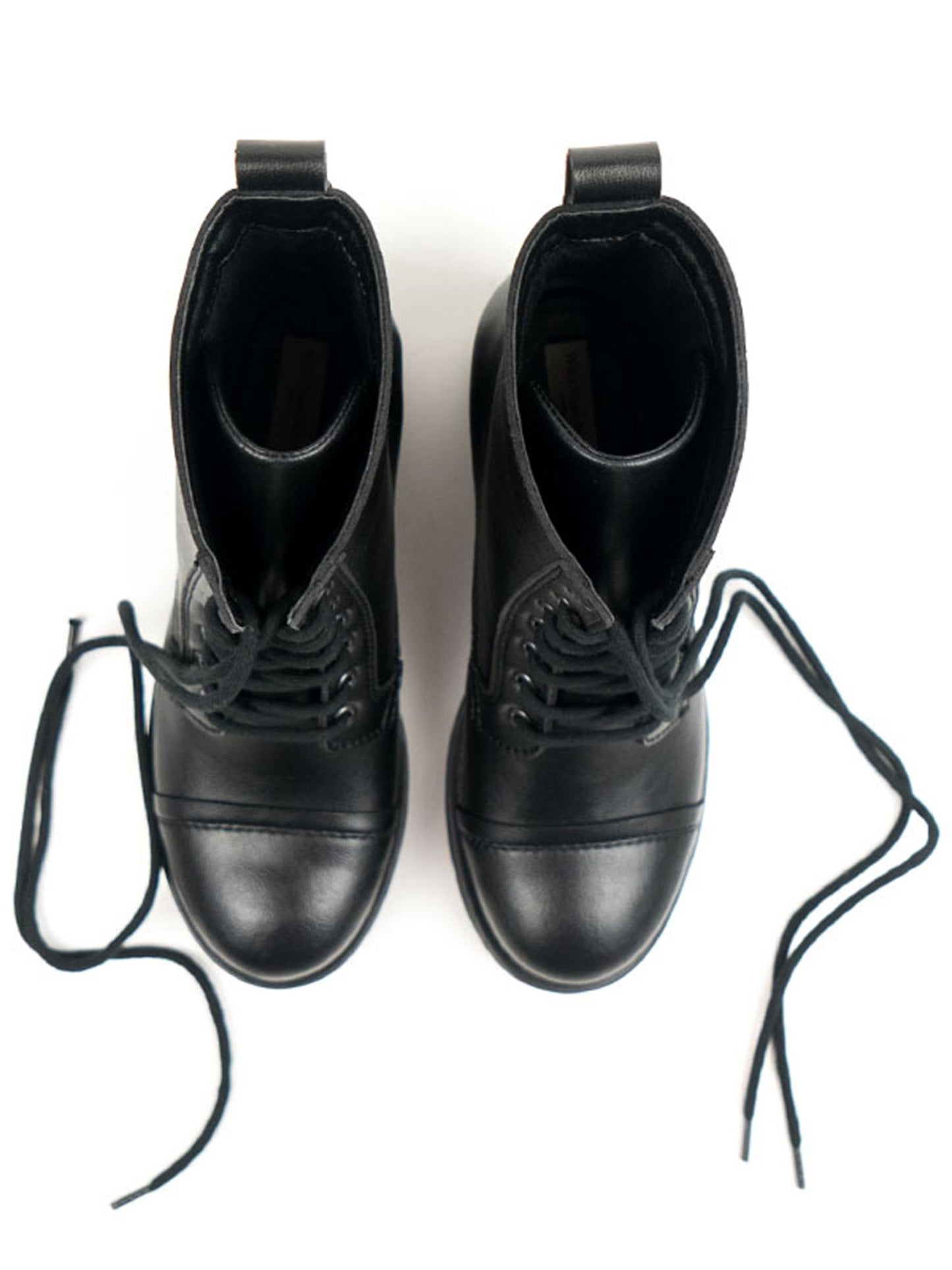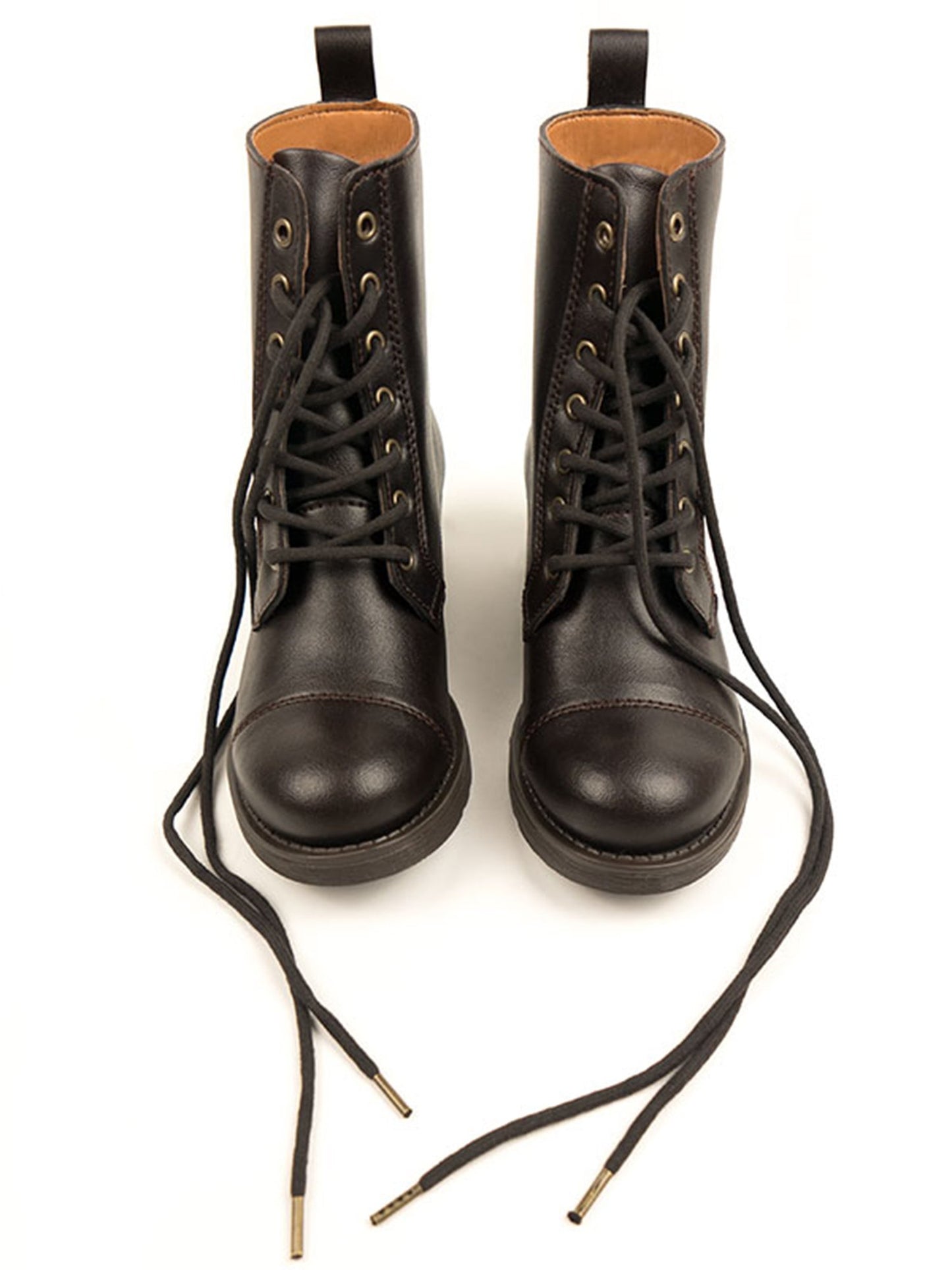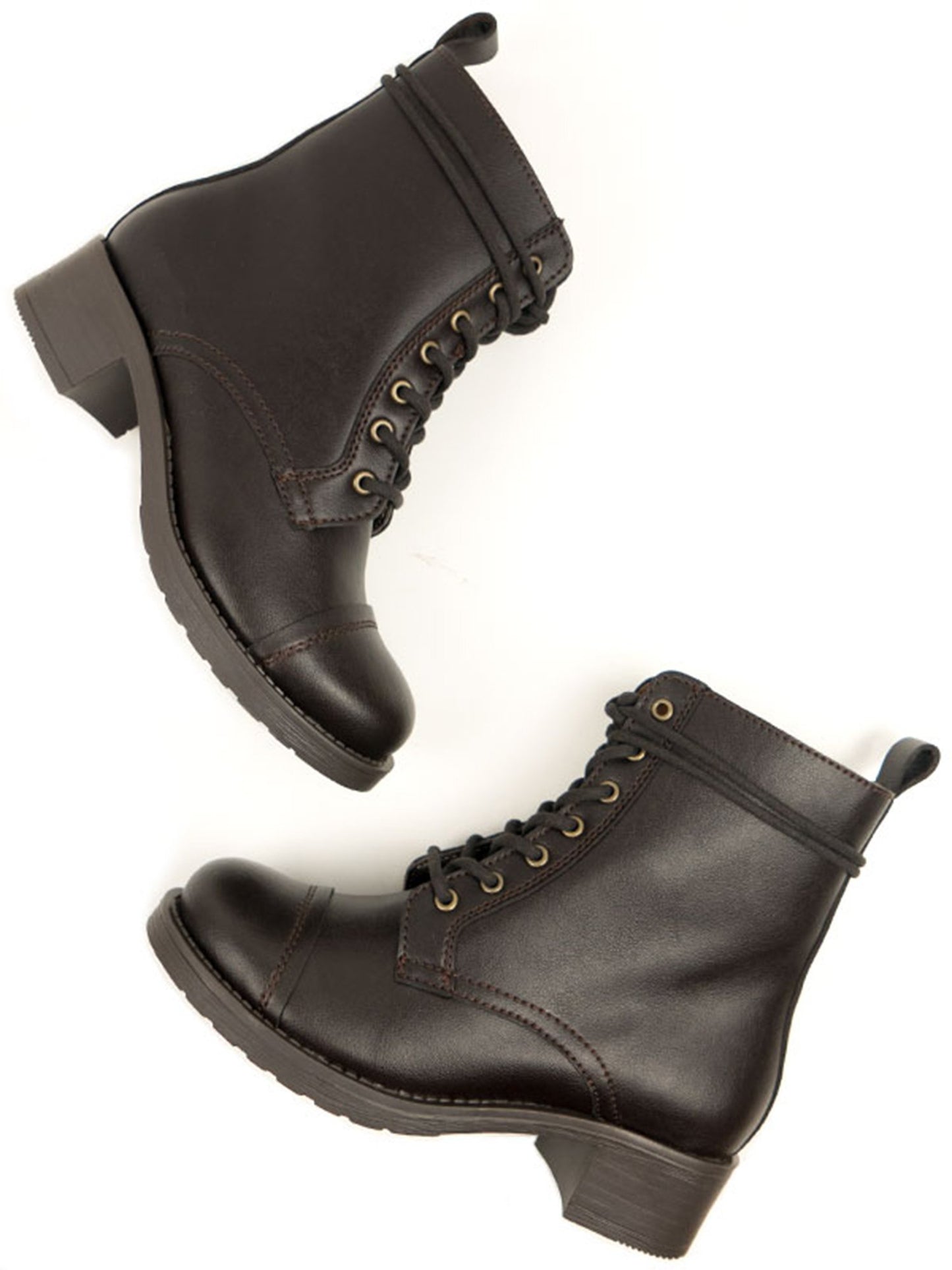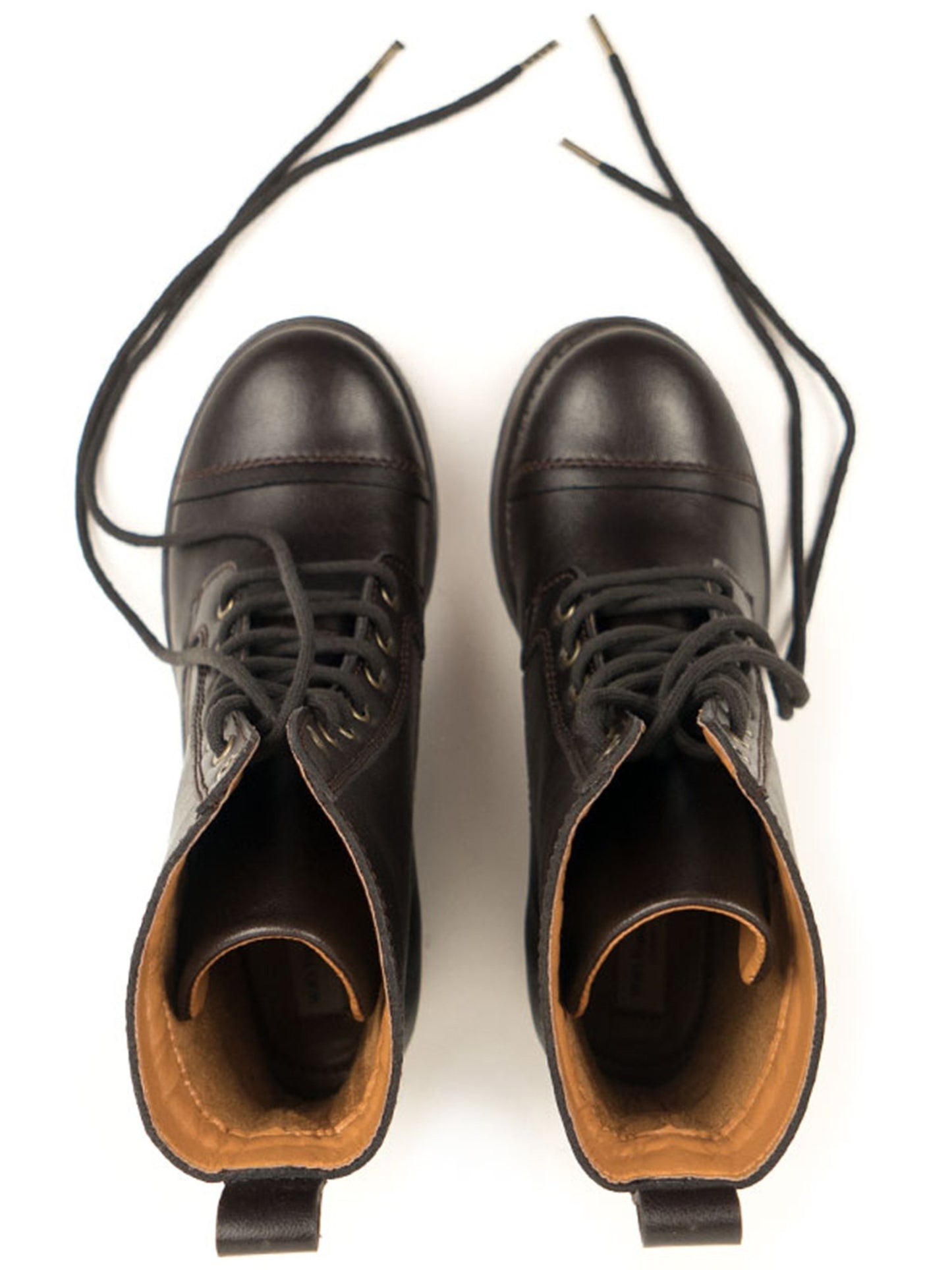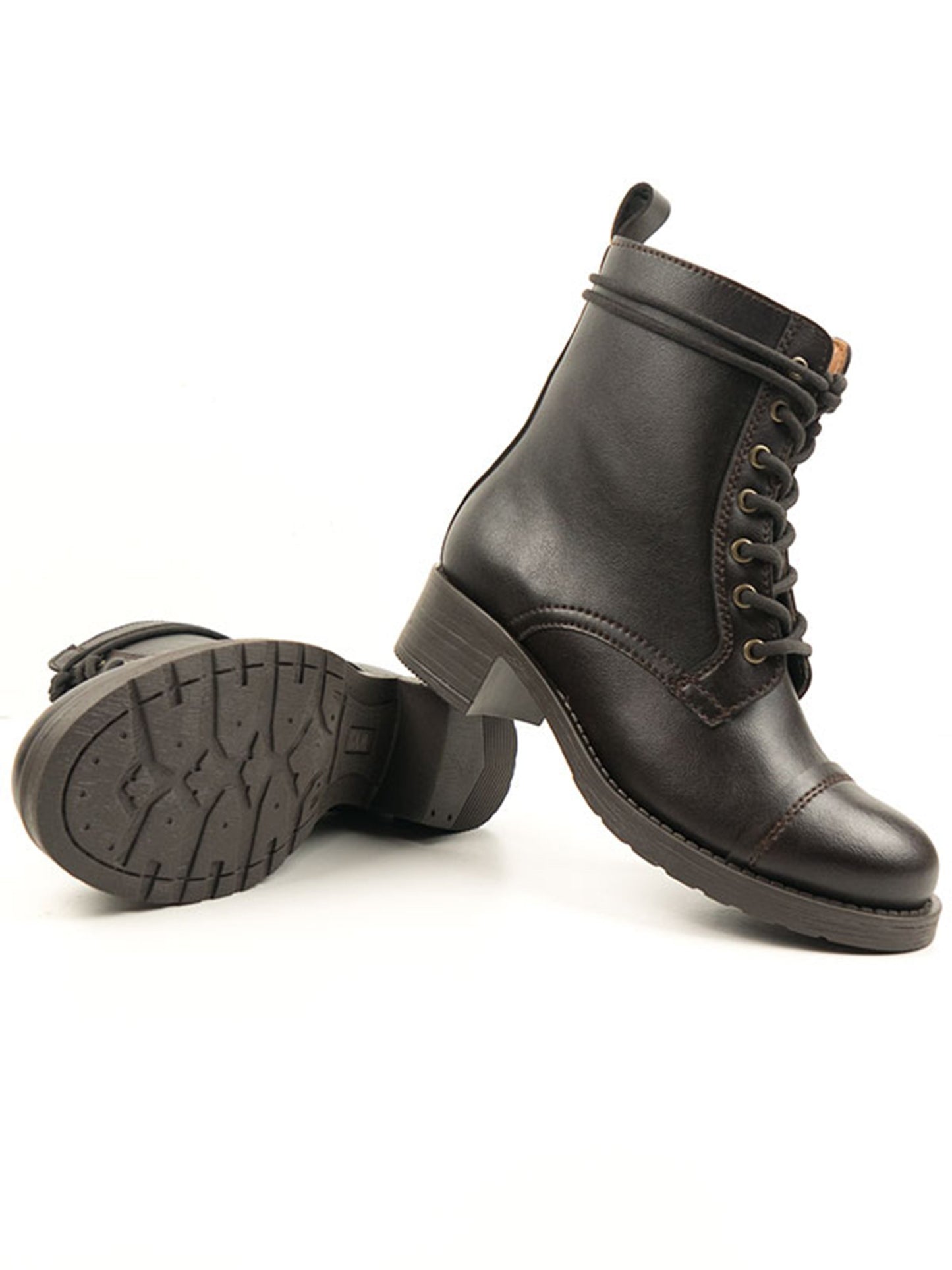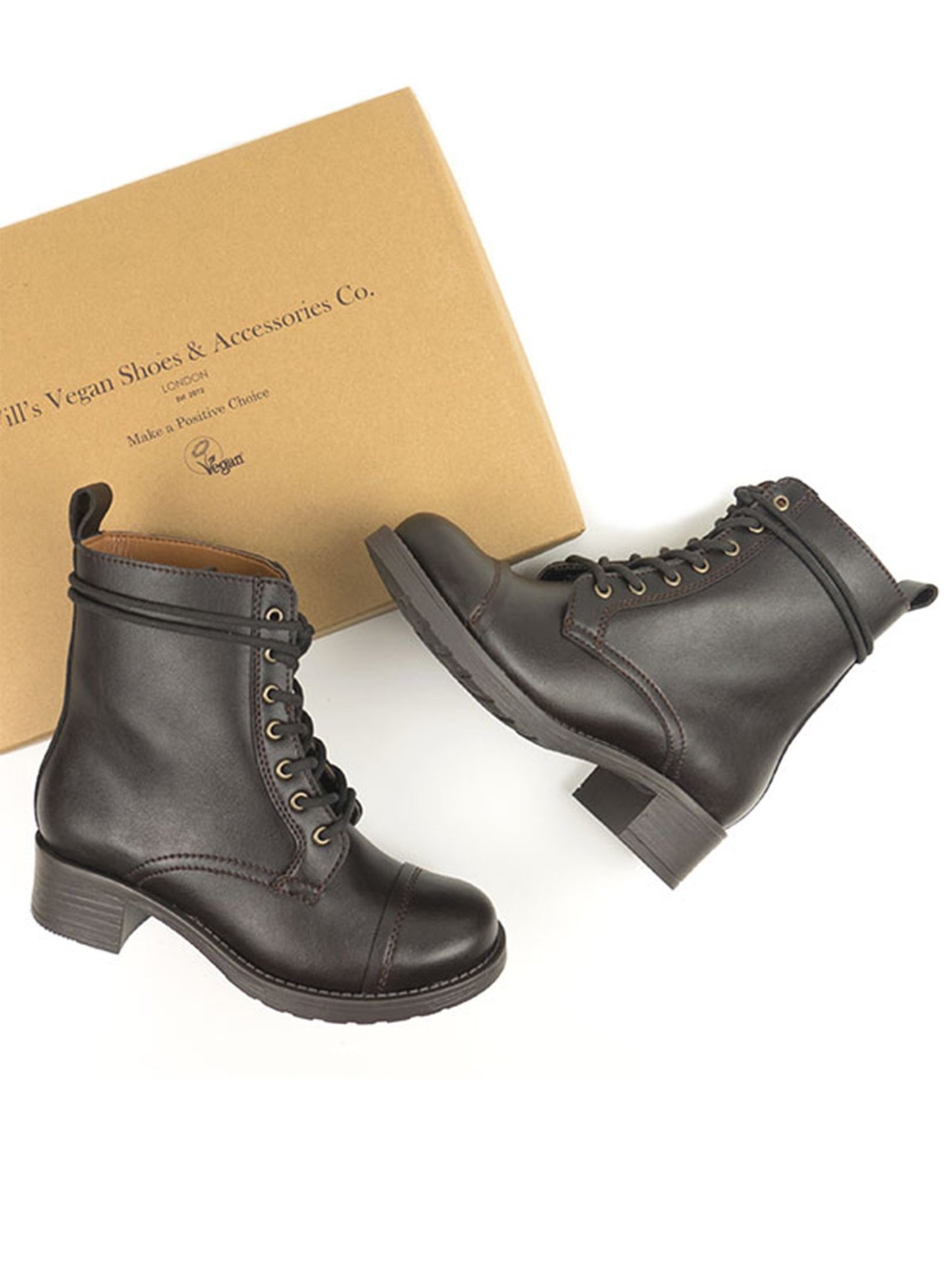 Gorgeous
I adore these boots! I got the dark brown and they're beautiful and comfortable. My new favourite boots.
Amazing - comfortable and don't wear down
Love these!! I've been wearing these often for years and they barely show any signs of wear. They are so comfortable and great value.
Very comfortable, a bit too massive
I bought two pairs of different models in the same size and Aviator runs slightly large, whereas the other is quite tight🤷‍♀️ But I prefer a wee bit too large, they have a very soft sole and padding inside so they're very comfy and rather warm. The look is on the massive side, it doesn't necessarily fit more feminine outfits, but overall I am happy with them.
Love these
I've had mine for three years and the leather has held up great. They've got the soft, worn-in look now. I've even trail hiked in these. For light snowy days, they were water resistant enough for me to trample around in the snow for a good hour before my socks got soaked, not that I necessarily recommend that. Besides comfort, my fave part is that the sole has barely worn down even though I scuff my feet when I walk
Amazingly comfortable boots. I actually tried the work boots in grey and didn't like the color; so exchanged it for these. I've worn them in all weather for more than a year now and can say that they last.
The customer service is absolutely fantastic- I love this company! Had an issue where the back tab came off and I was reimbursed for repairs by the company. I also had an issue where the customs charges were added on to the package when it arrived in Canada, but Wills reimbursed me for that once I wrote to them, living up to their promise of free shipping. I'll be a lifelong customer!