Regular price
Sale price
€94,00
Unit price
per
Sale
Sold out
Our notes
Off white solid rubber sidewall stitched outsoles first produced in the 90's, re-issued to us to make these retro styled Berlin Trainers
Stitched panel white vegan leather uppers created with Italian vegan leather made with plants using bio oil sourced from organic cereal crops grown in Northern Europe in a carbon neutral process
A second pair of white laces is supplied in the box so you can switch the look
Featuring our new biodegradable insole lining that is the softest thing to the touch, created from a knit of Tencel fibres, responsibly produced from sustainably sourced wood
Super comfy to wear with traction, shock absorption and support
Ethics & Sustainability
This product is certified carbon-neutral
It's delivered to you through our carbon-neutral supply chain in paper and cardboard packaging
You can return it free of charge for 365 days with our paperless carbon-neutral returns service
Use our return to recycle service when this product's at its end of life
Always and forever vegan
Made in Portugal
Read more about our Ethics & Sustainability
Share
View full details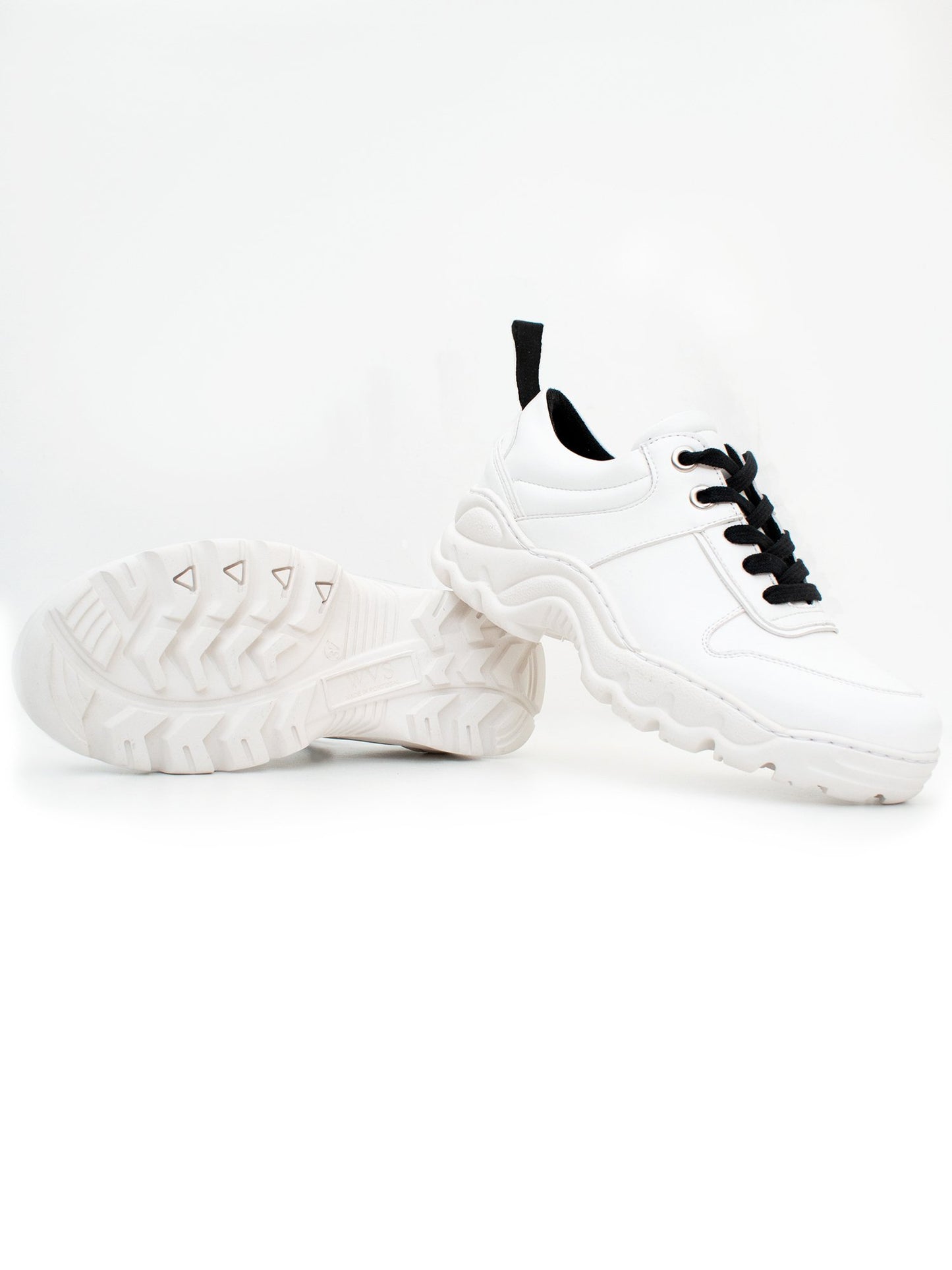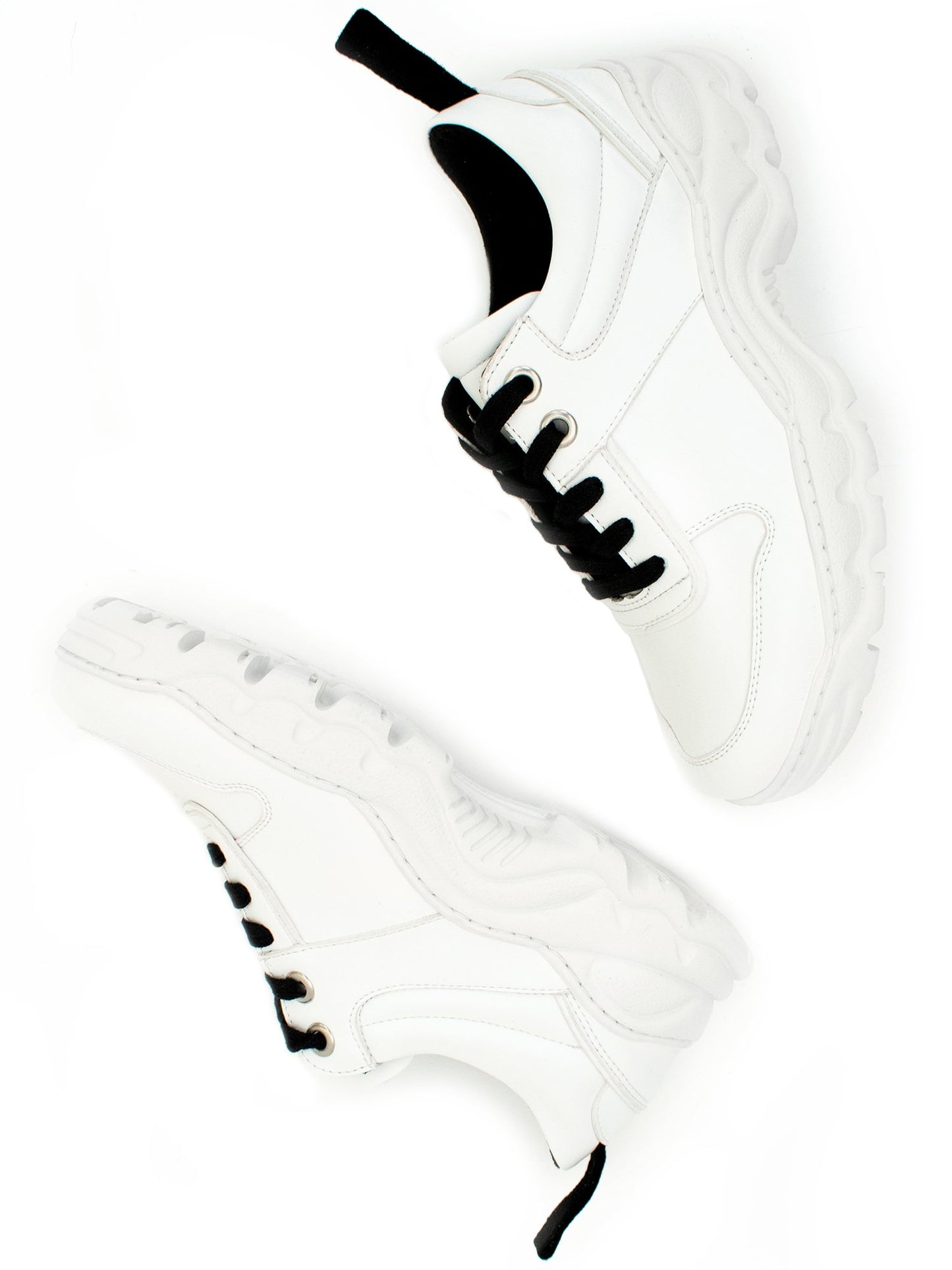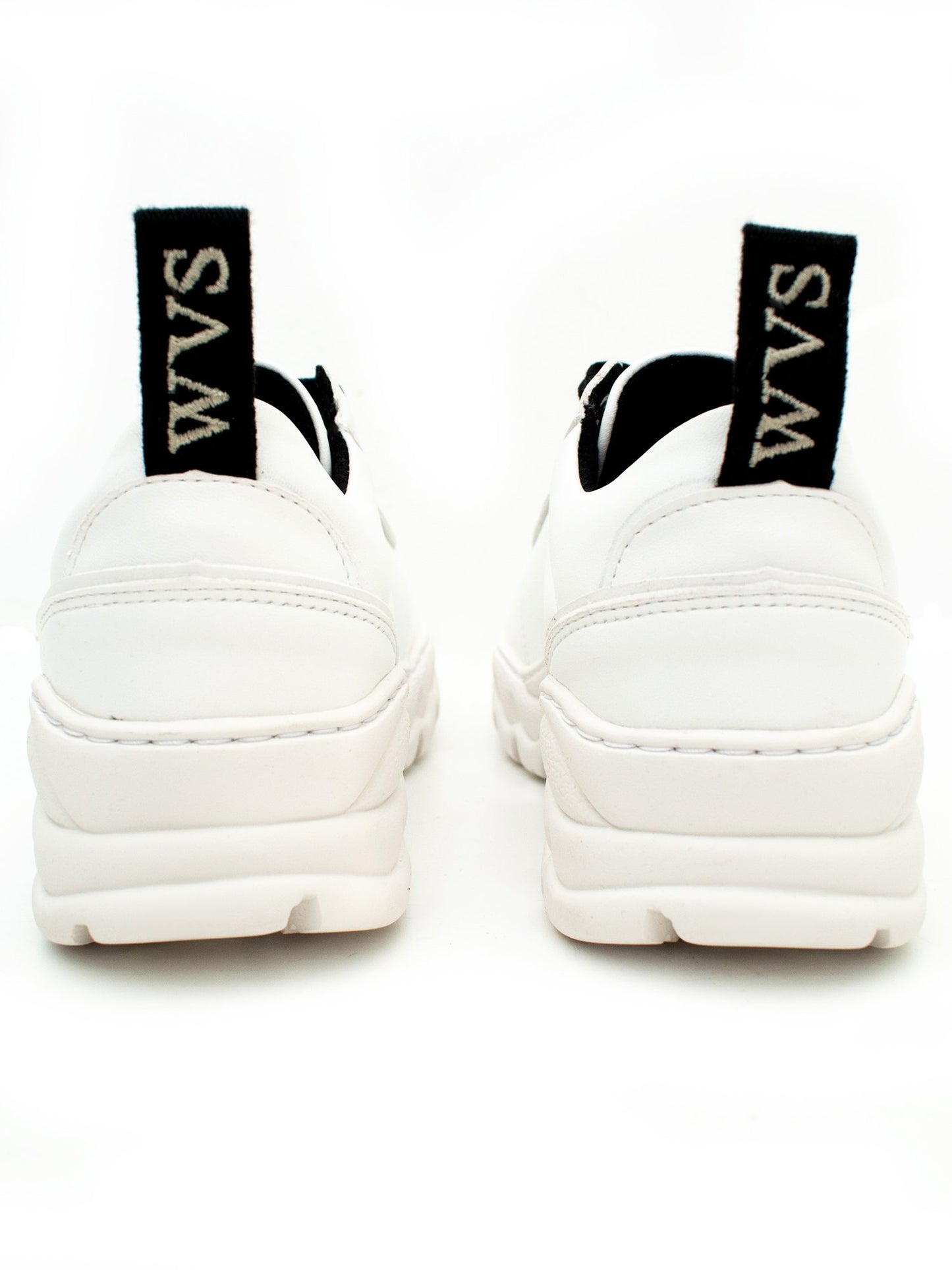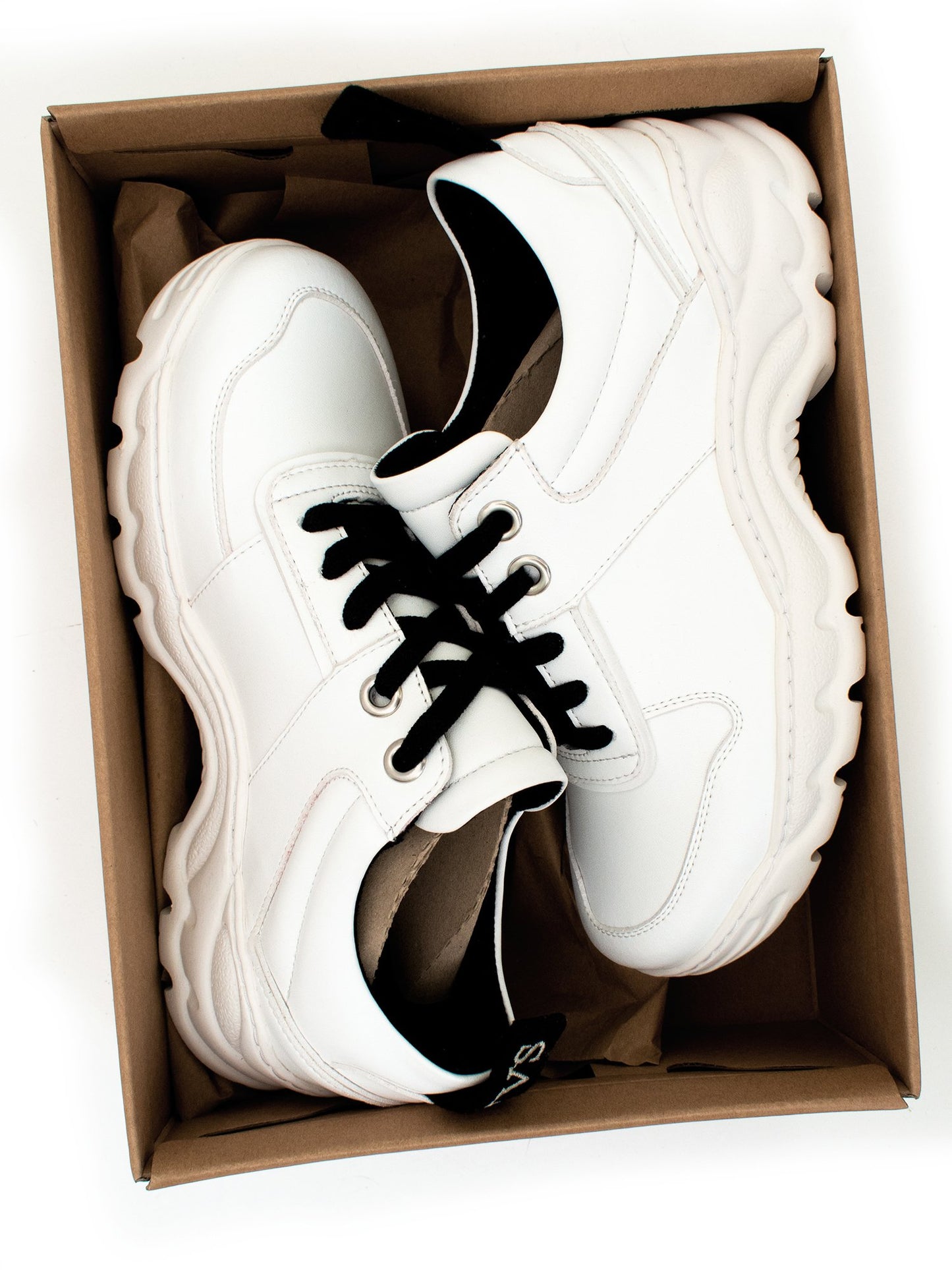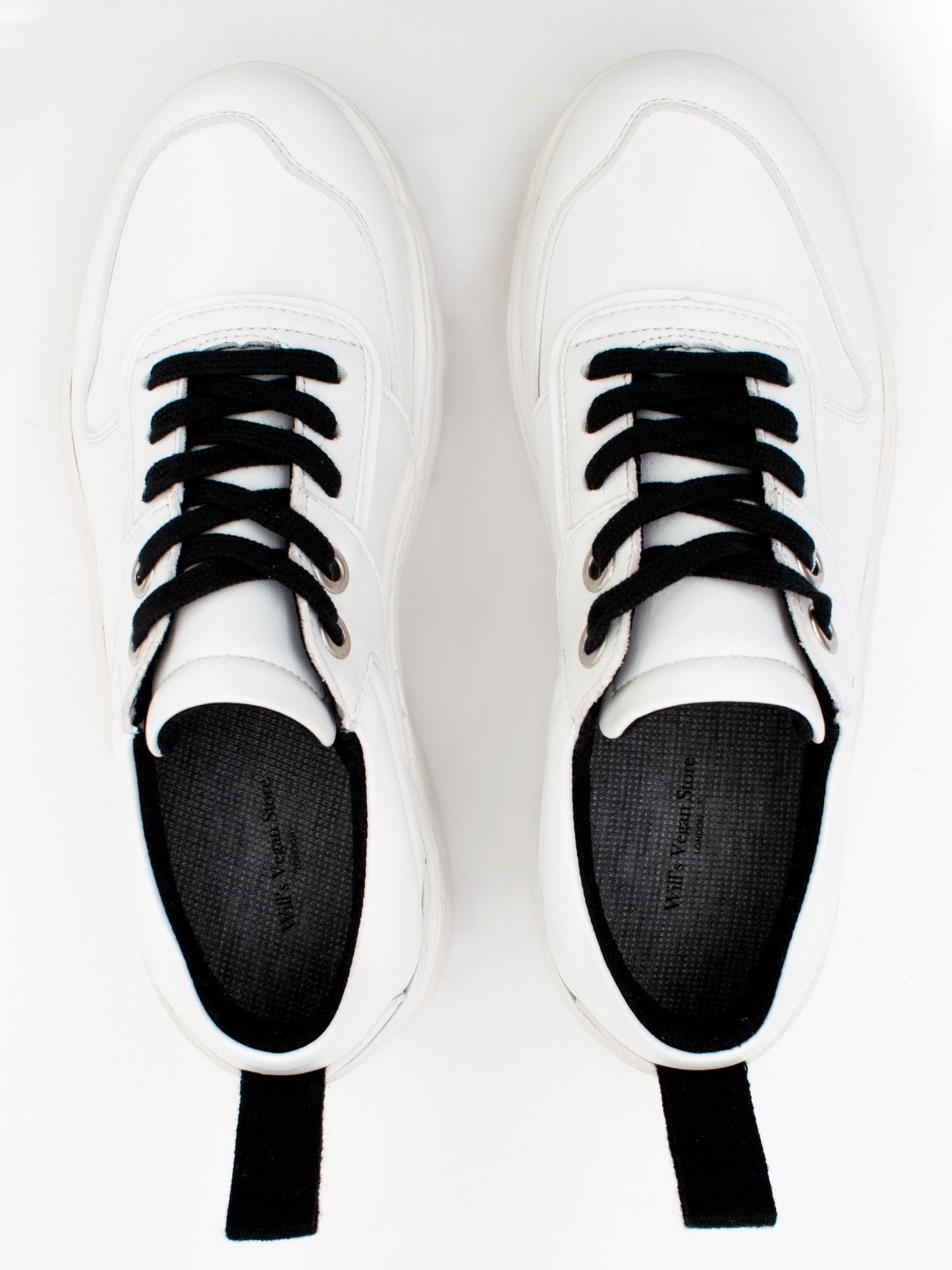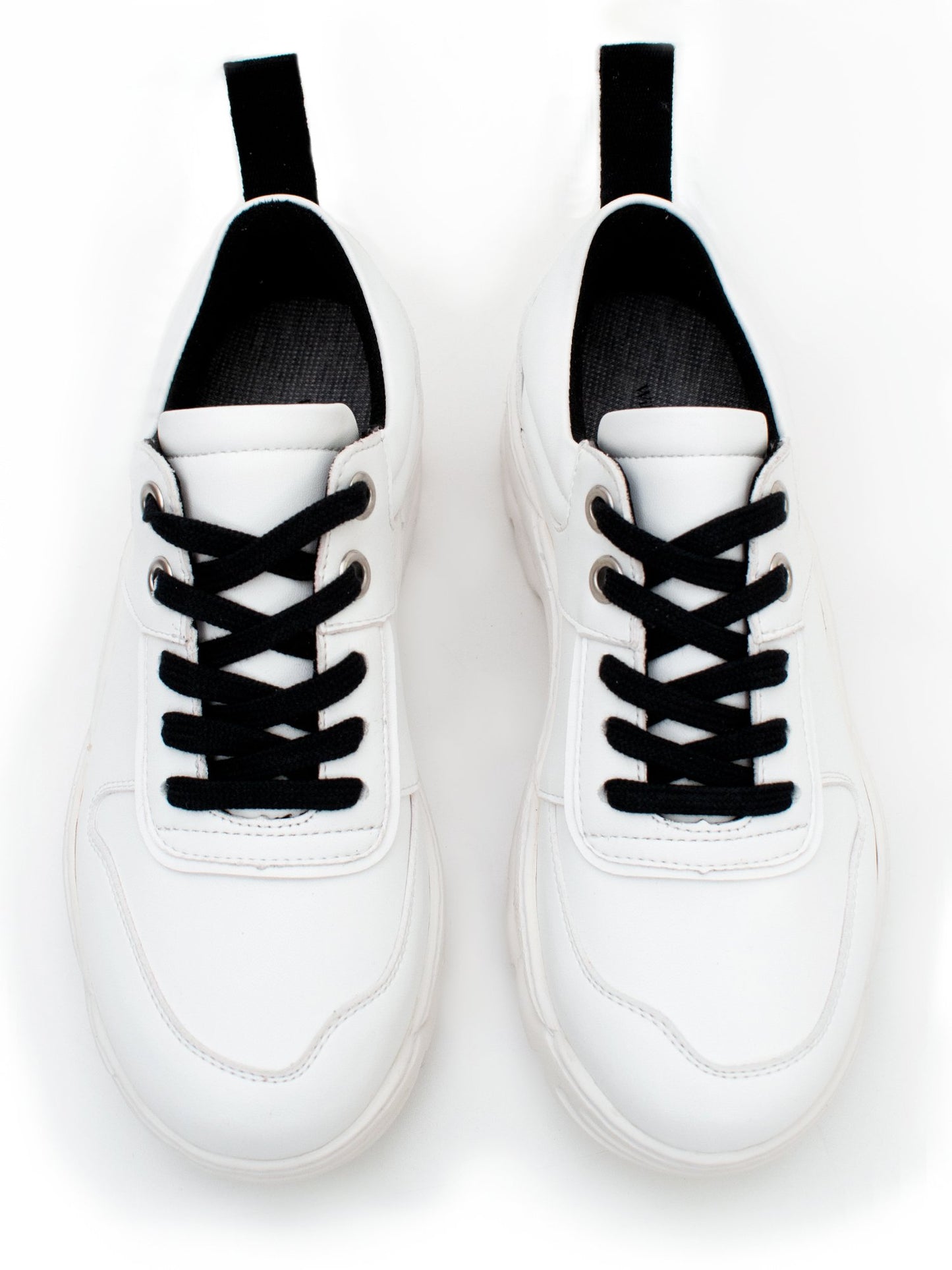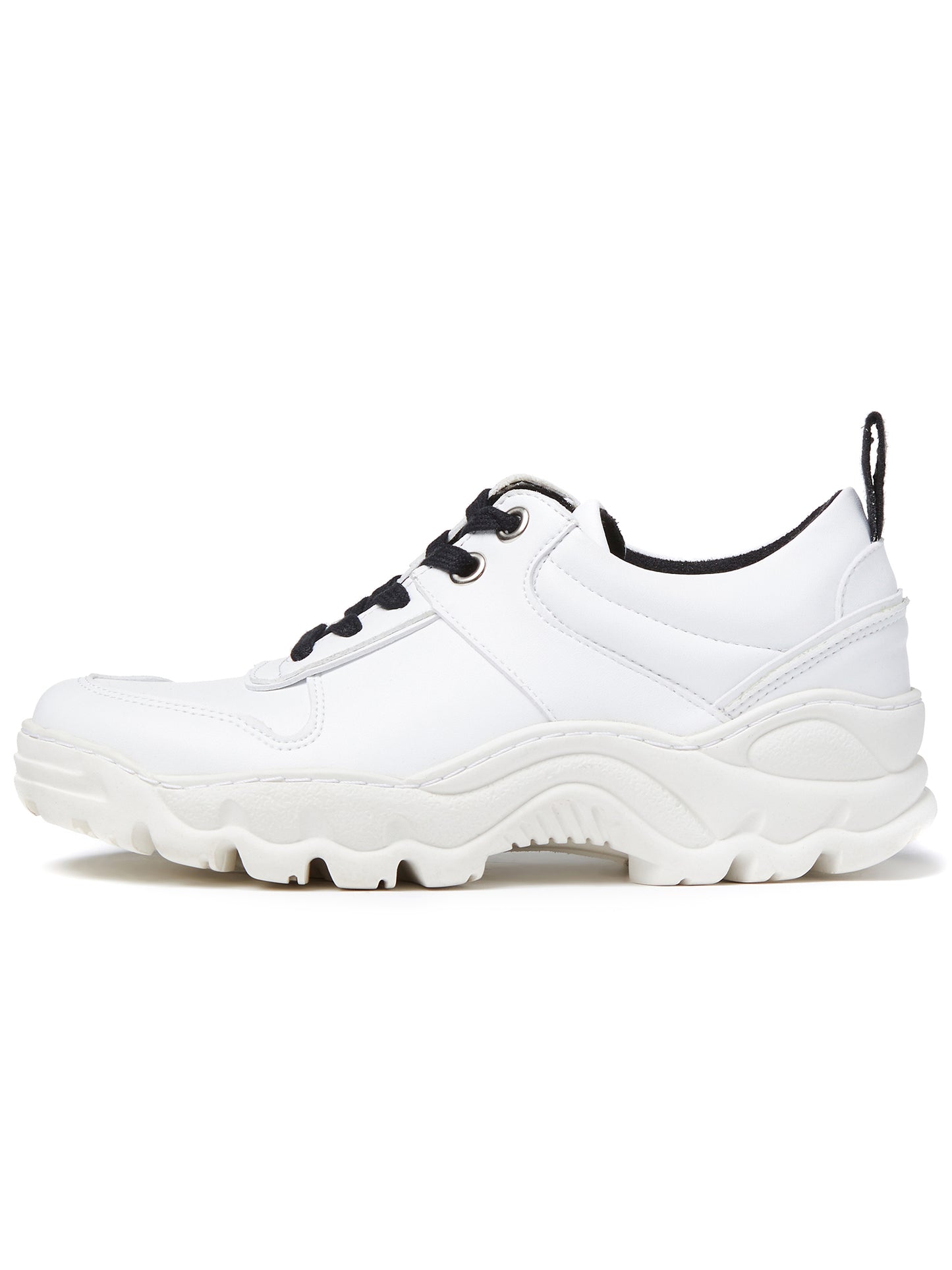 Love them!
Love these trainers - super comfy and look great :)
The best
I've had these sneakers for 2 years. They are my travel shoes. Walked in Barcelona, Paris, Denver, day after day in hot and cold weather. They were perfect. My feet never hurt once
Hätte mehr erwartet, gerade wegen des Preises
War Anfangs total begeistert von den Schuhen. Design toll und dann auch noch vegan und bezahlbar. Die Schuhe sind auch echt schön und gemütlich, haben bei mir aber leider echt nicht lange gehalten. Relativ schnell sind Risse entstanden, die Sohle innen hat sich leicht gelöst und nach einem Jahr glaube ich, sind mir mein anziehen hinten die Etiketten abgerissen. Allgemein hätt ich bei dem Preis eine bessere Verarbeitung erwartet. Dennoch liebe ich die Schuhe und trage sie auch kaputt noch gerne :D
Schönes Design und bequemer Schuh, Qualität lässt zu wünschen übrig
Ich habe mich erst sehr über die Schuhe gefreut - vegan und wunderschön! Sie erschienen mir auch qualitativ hochwertig, aber bereits nach 2-3 Monaten begann sich im Innenraum am Hacken das Futter zu lösen, was beim Gehen sehr unangenehm war. Nach weiteren 4-5 Monaten hat sich das Futter quasi komplett aufgelöst. Ich trage sie weiterhin, bin aber von der Qualität wirklich enttäuscht. Ich hoffe, daran könnt ihr noch weiter arbeiten, da ich vegane Produkte eigentlich gern weiterhin kaufen und unterstützen möchte.
Great urban sneakers
Although a bit pricey, these shoes are extremely comfortable and look great quality. They aren't the most durable, but do endure quite a bit of usage without showing the wear and are easy to style