Regular price
Sale price
€125,00
Unit price
per
Sale
Sold out
Our notes
Classic Brogue Boot cut made from 69% bio-based vegan leather.
Lined with two types of soft vegan suede.
Long and strong laces made from recycled polyester with three sets of lace hooks, wear these un-done or laced to the top.
Embroidered WVS pull-on tab large enough to fit your finger through.
Deep squishy recycled insoles.
Solid rubber and recycled rubber mix outsoles. They are durable and provide a good grip.
Ethics & Sustainability
This product is certified carbon-neutral
It's delivered to you through our carbon-neutral supply chain in paper and cardboard packaging
You can return it free of charge for 365 days with our paperless carbon-neutral returns service
Use our return to recycle service when this product's at its end of life
Always and forever vegan
Made in Portugal
Read more about our Ethics & Sustainability
Share
View full details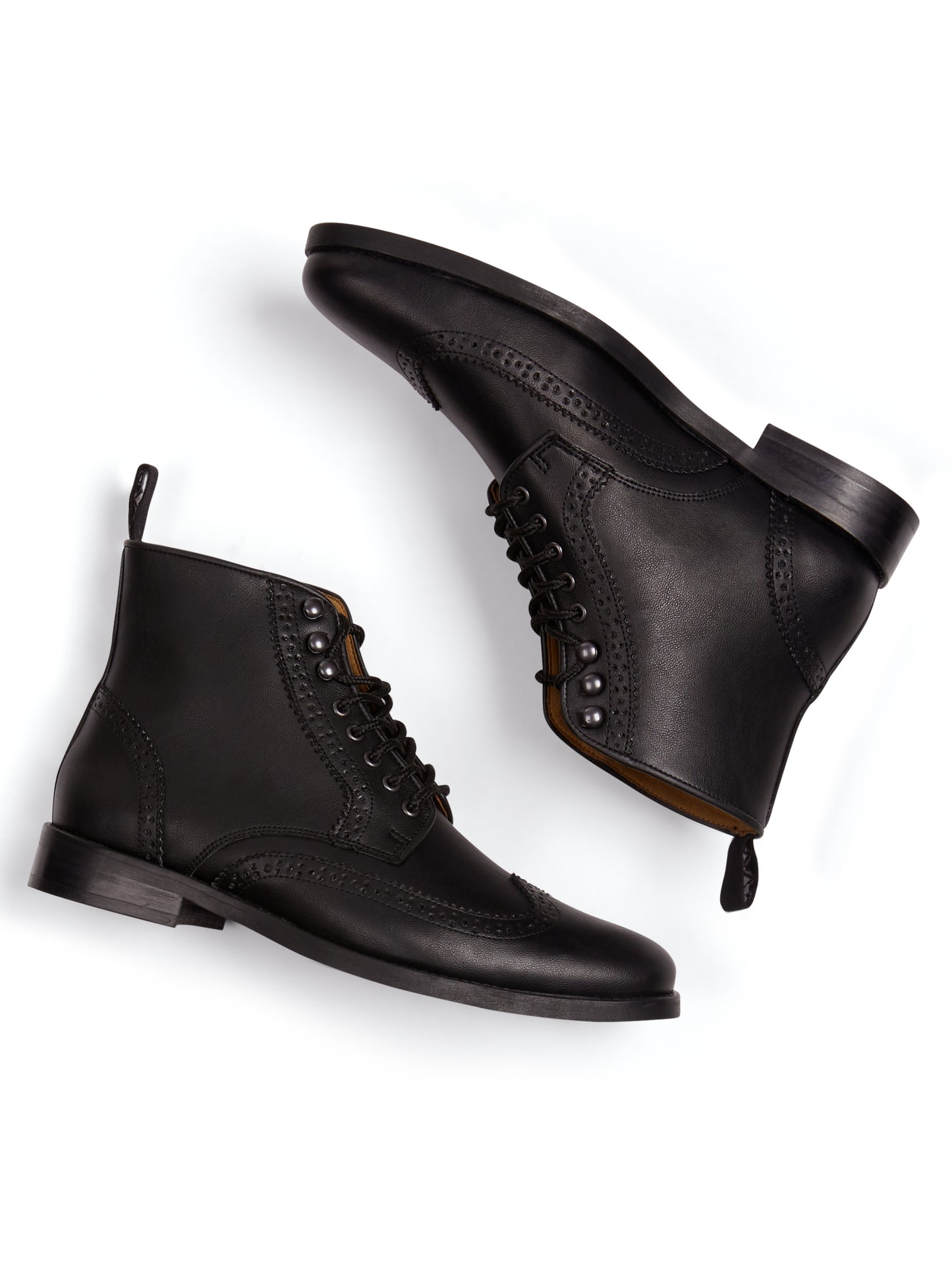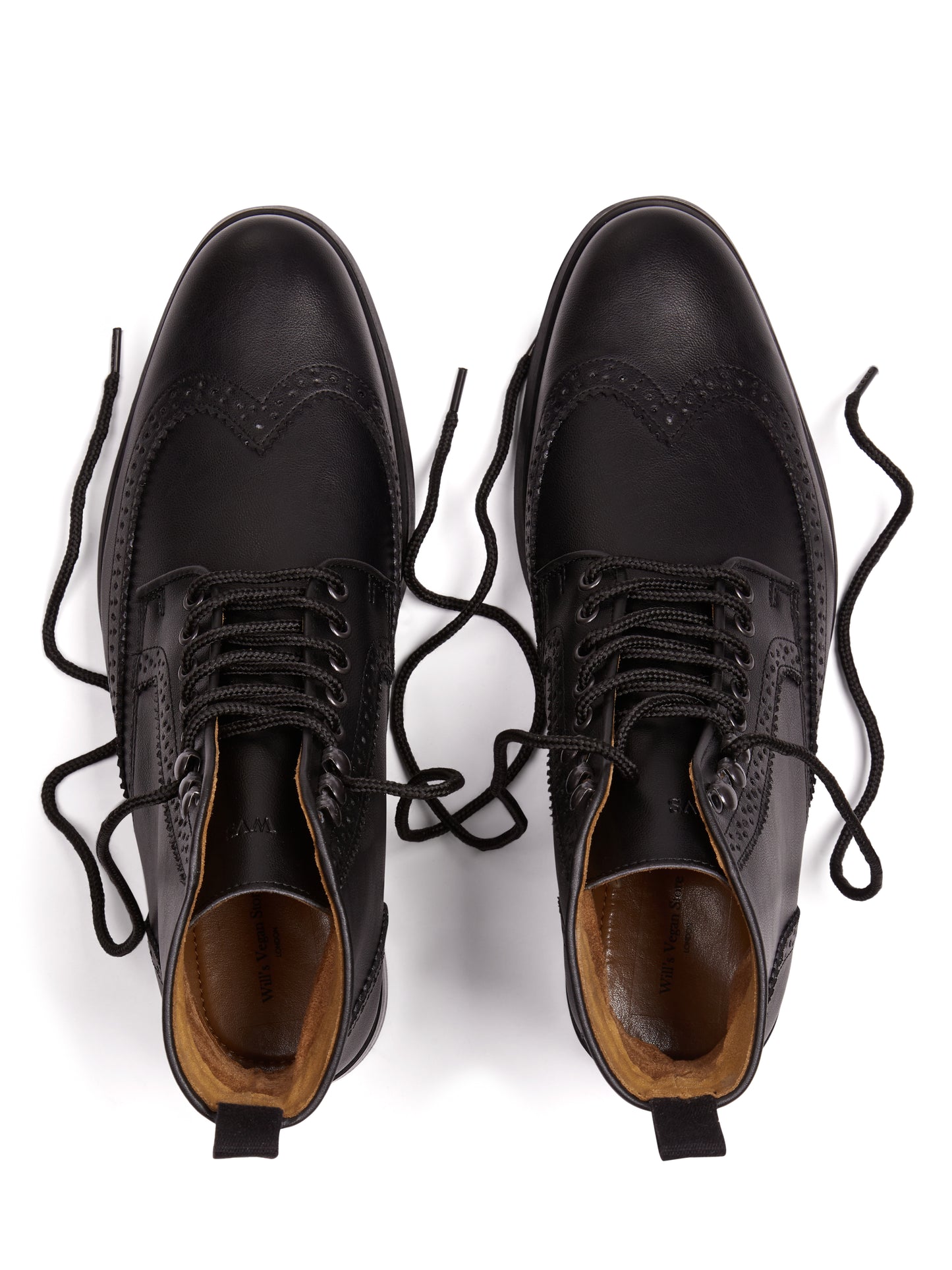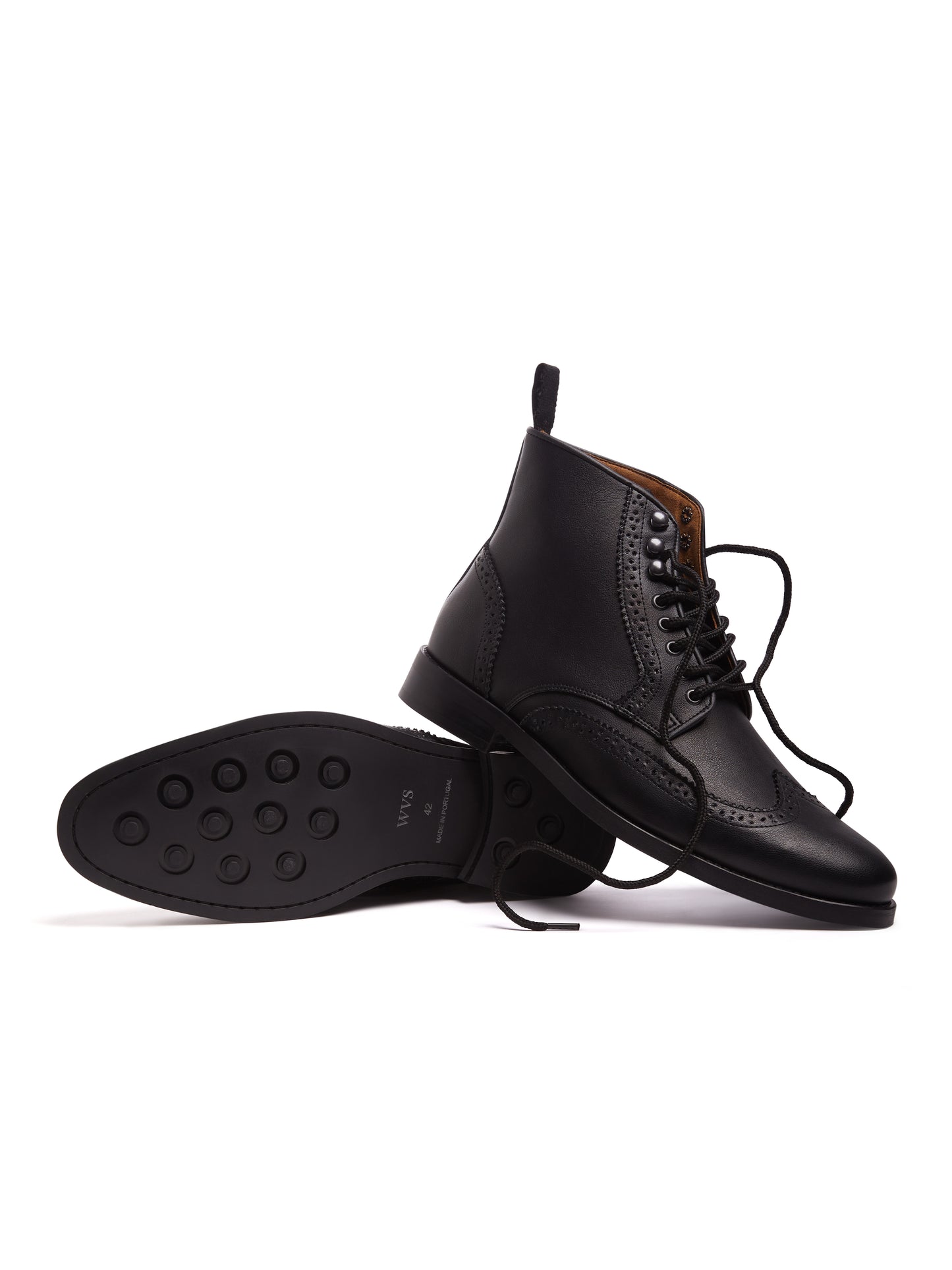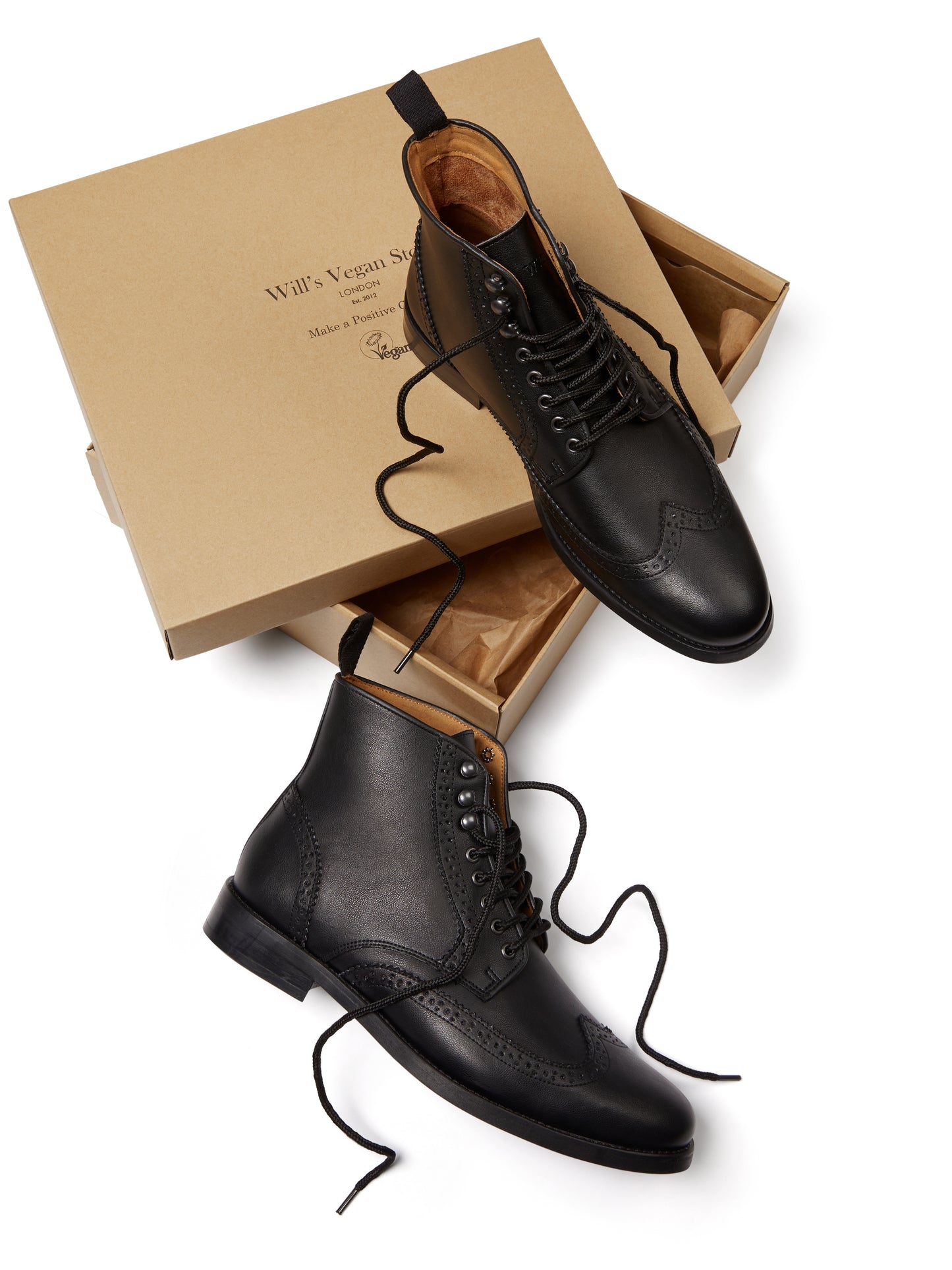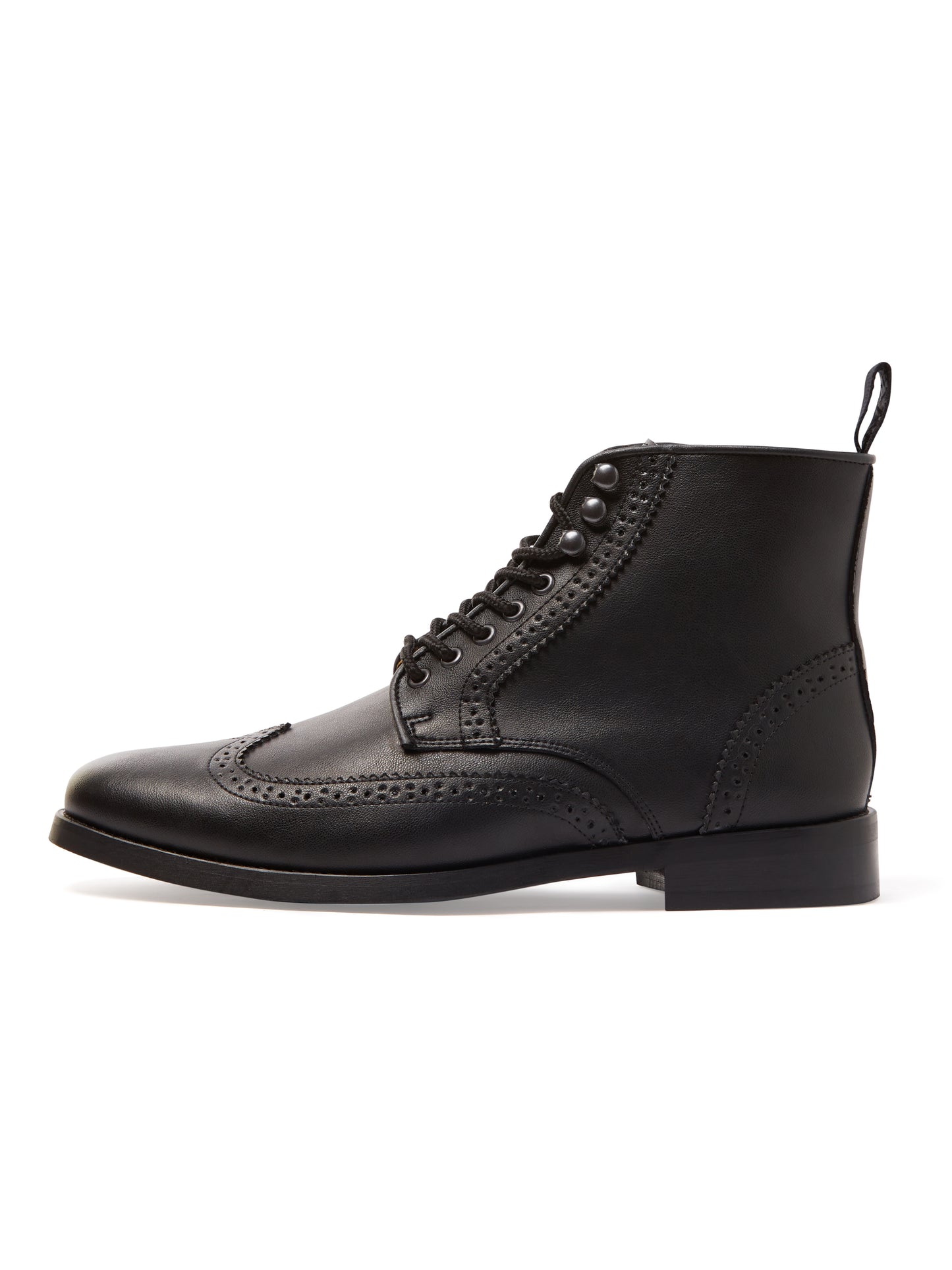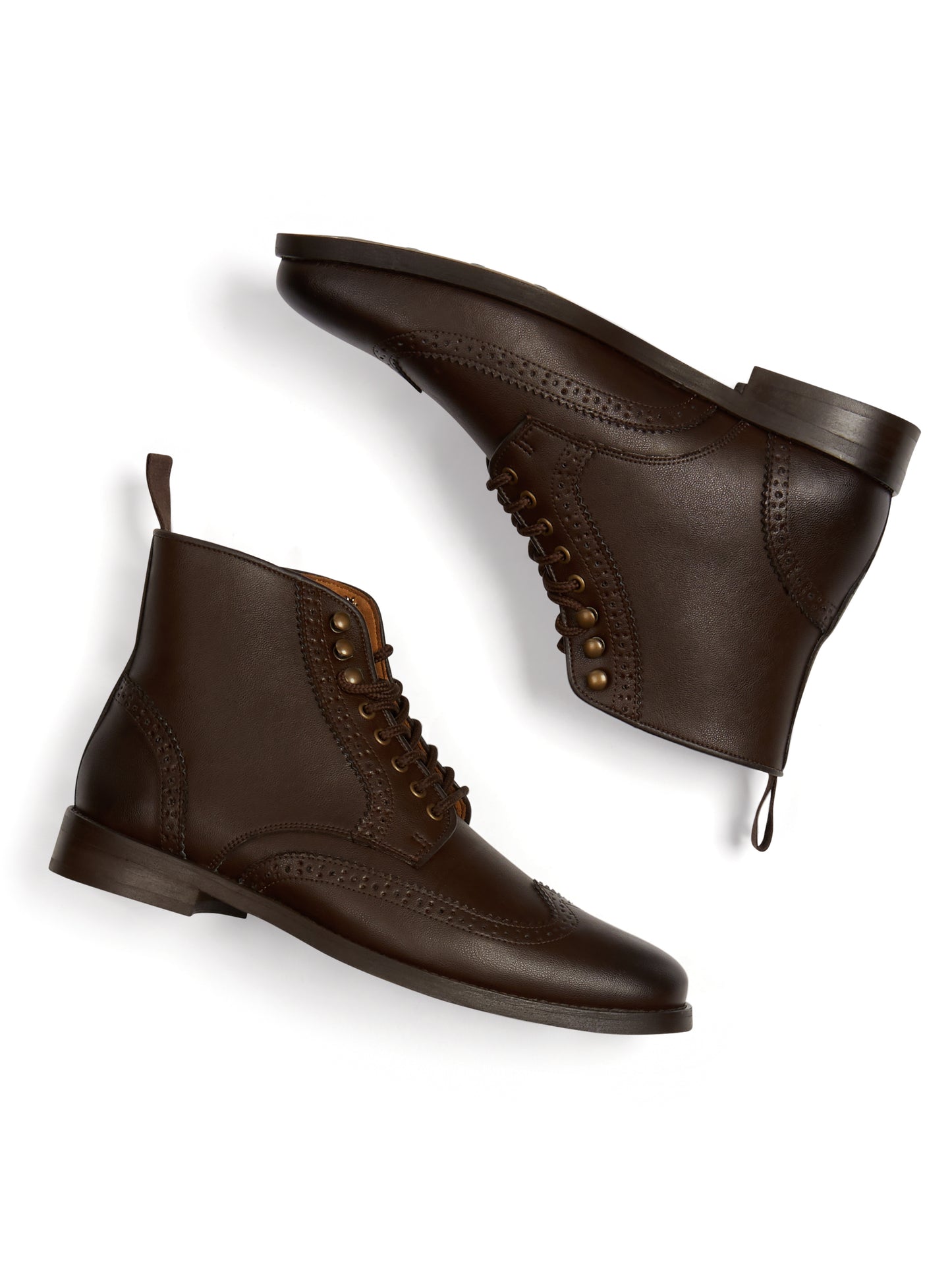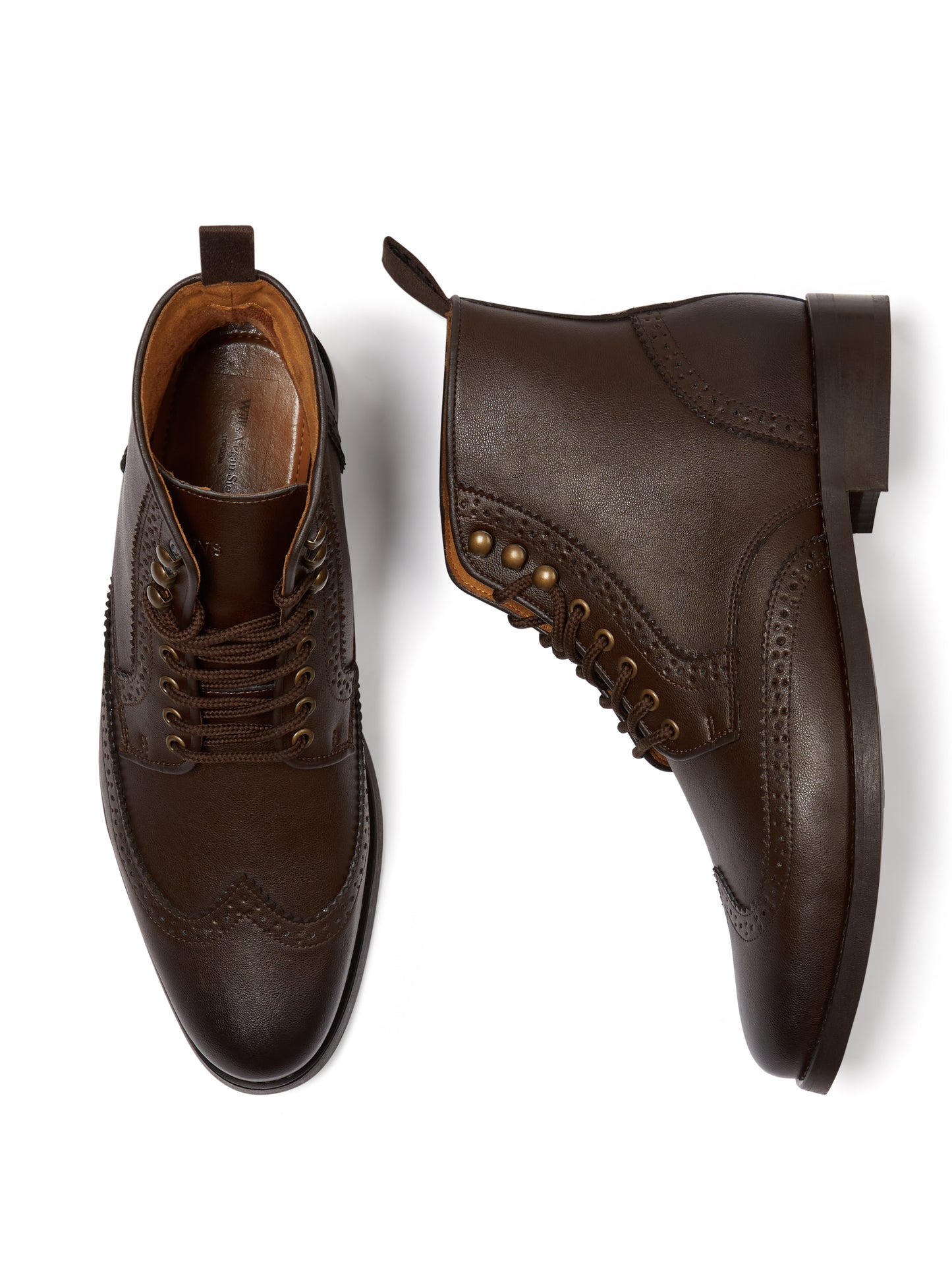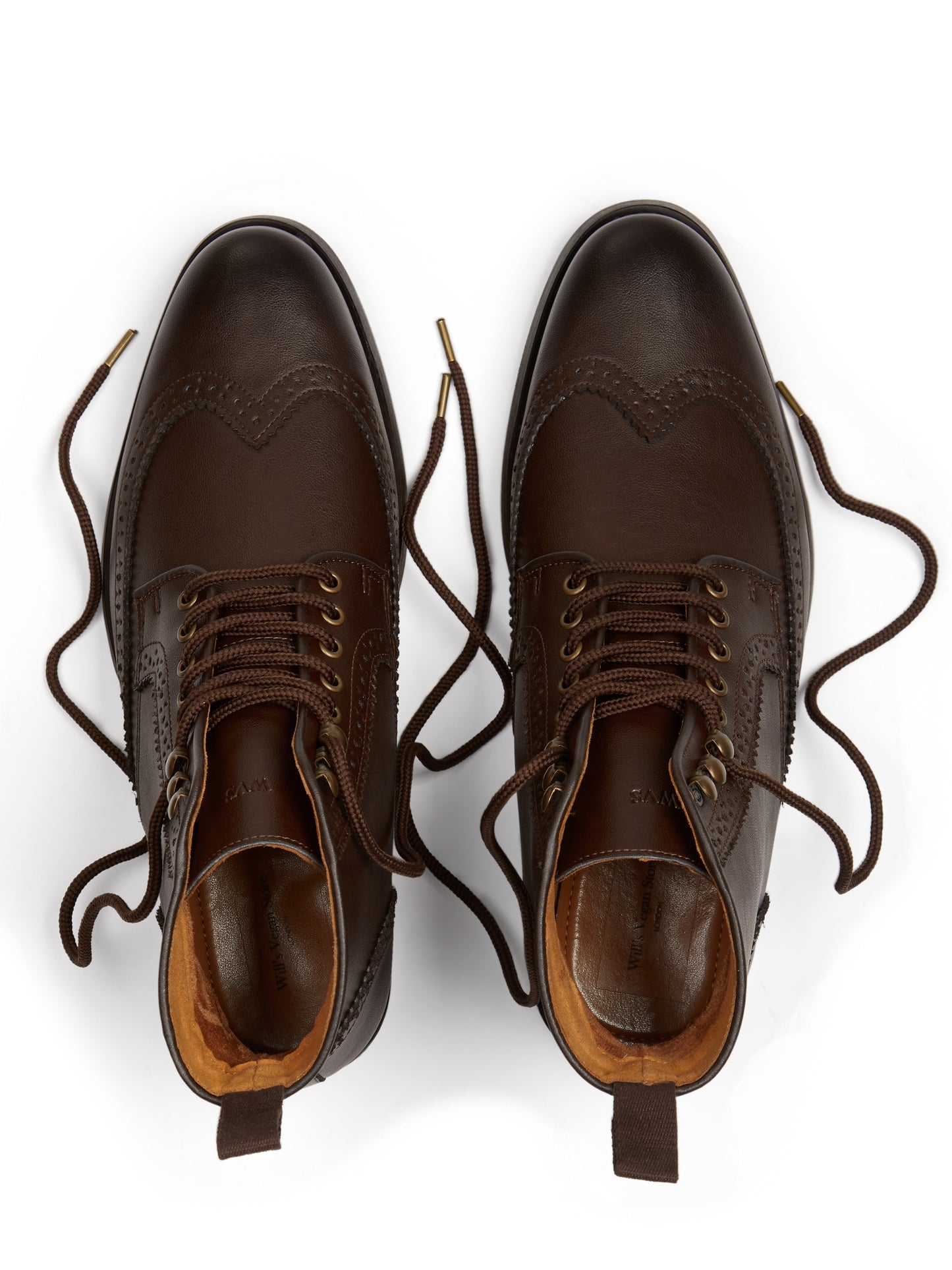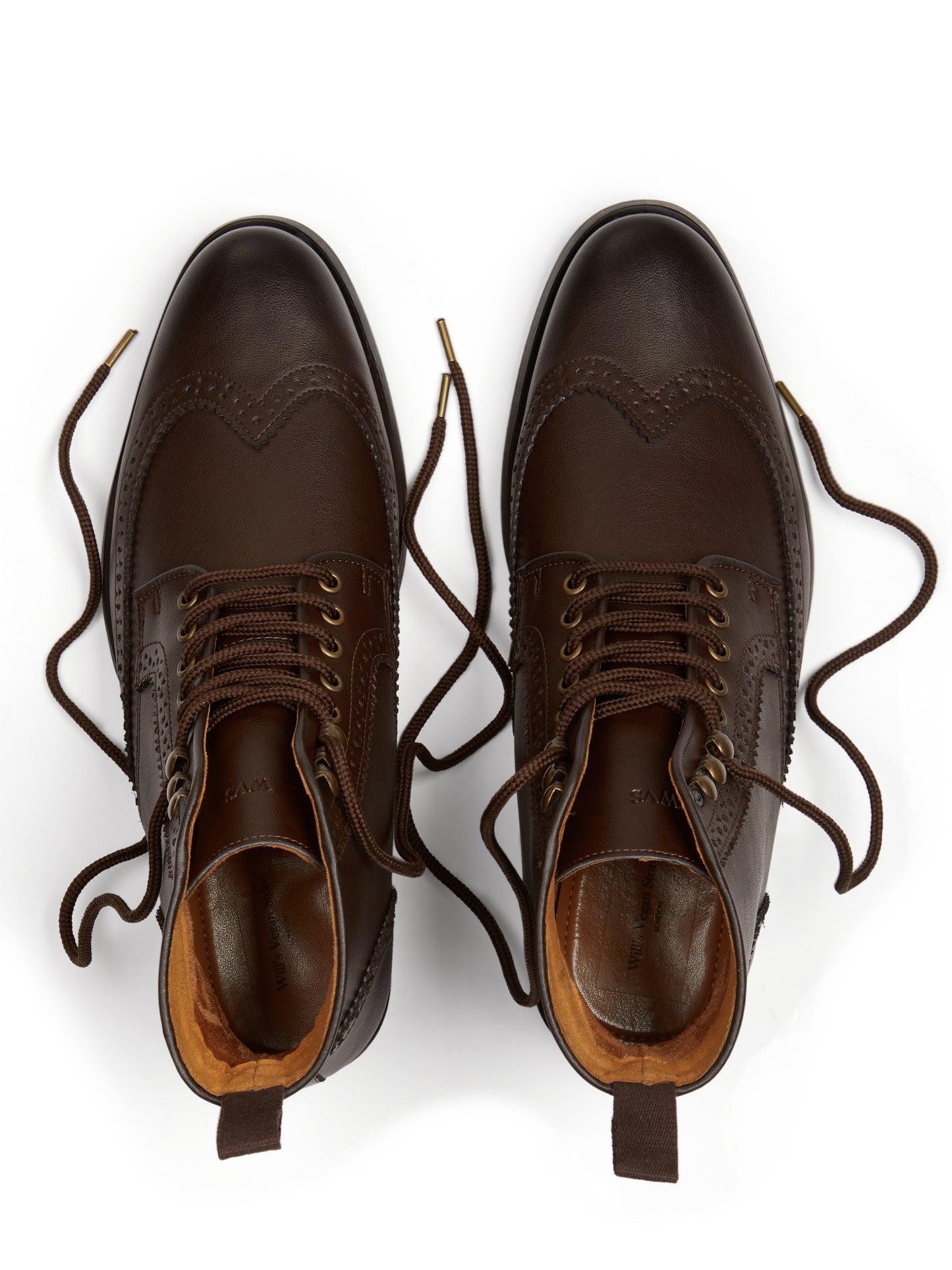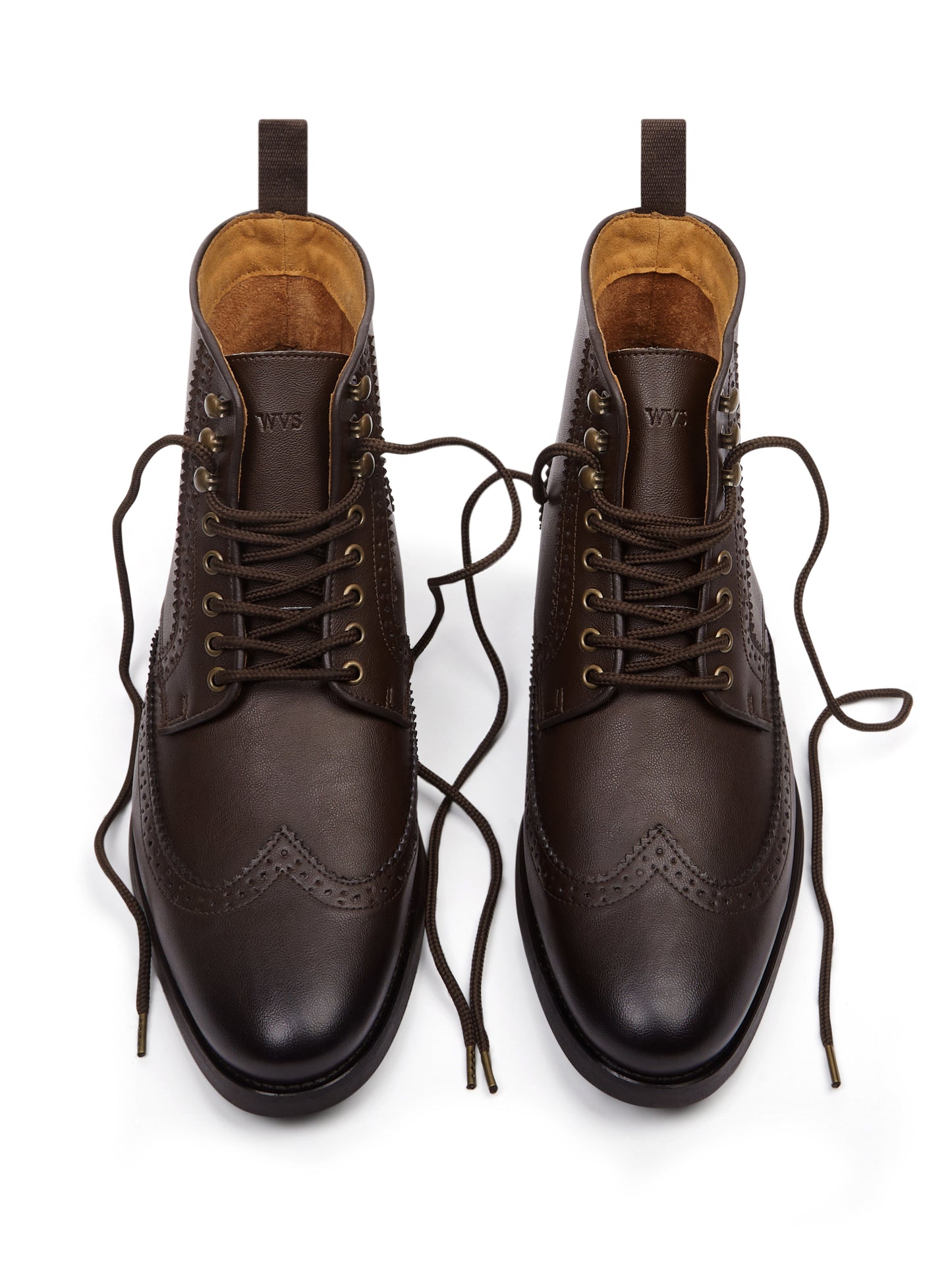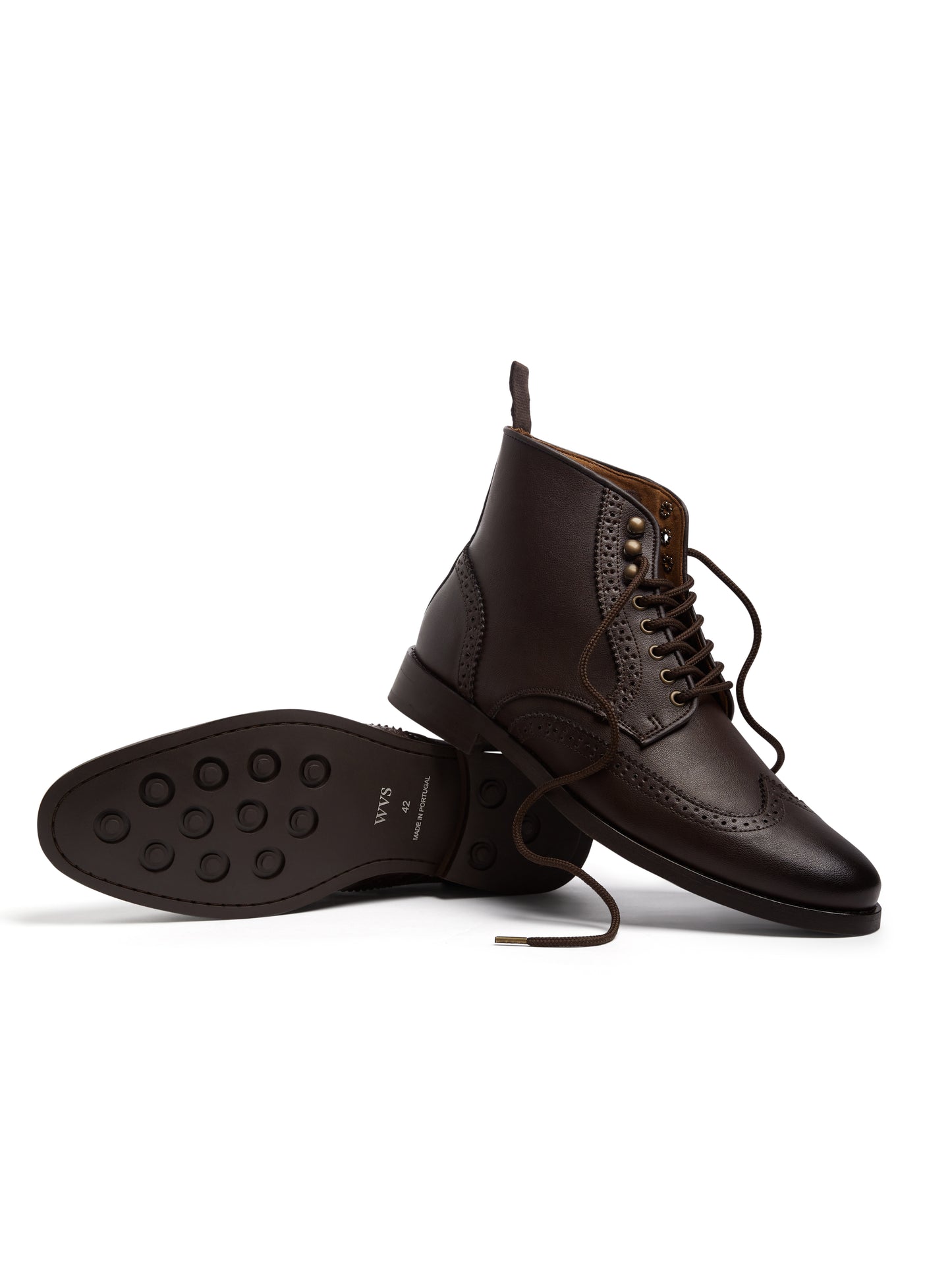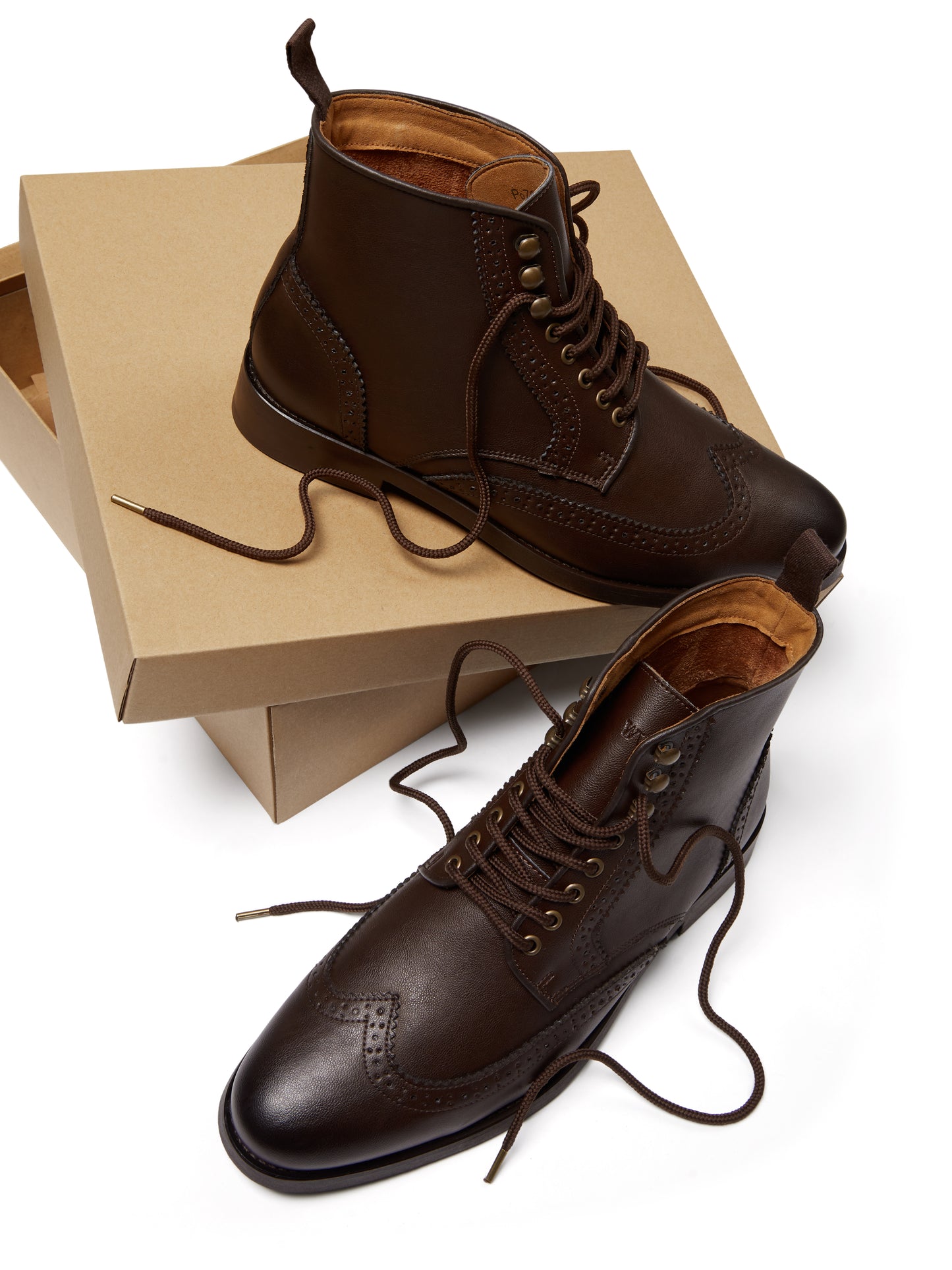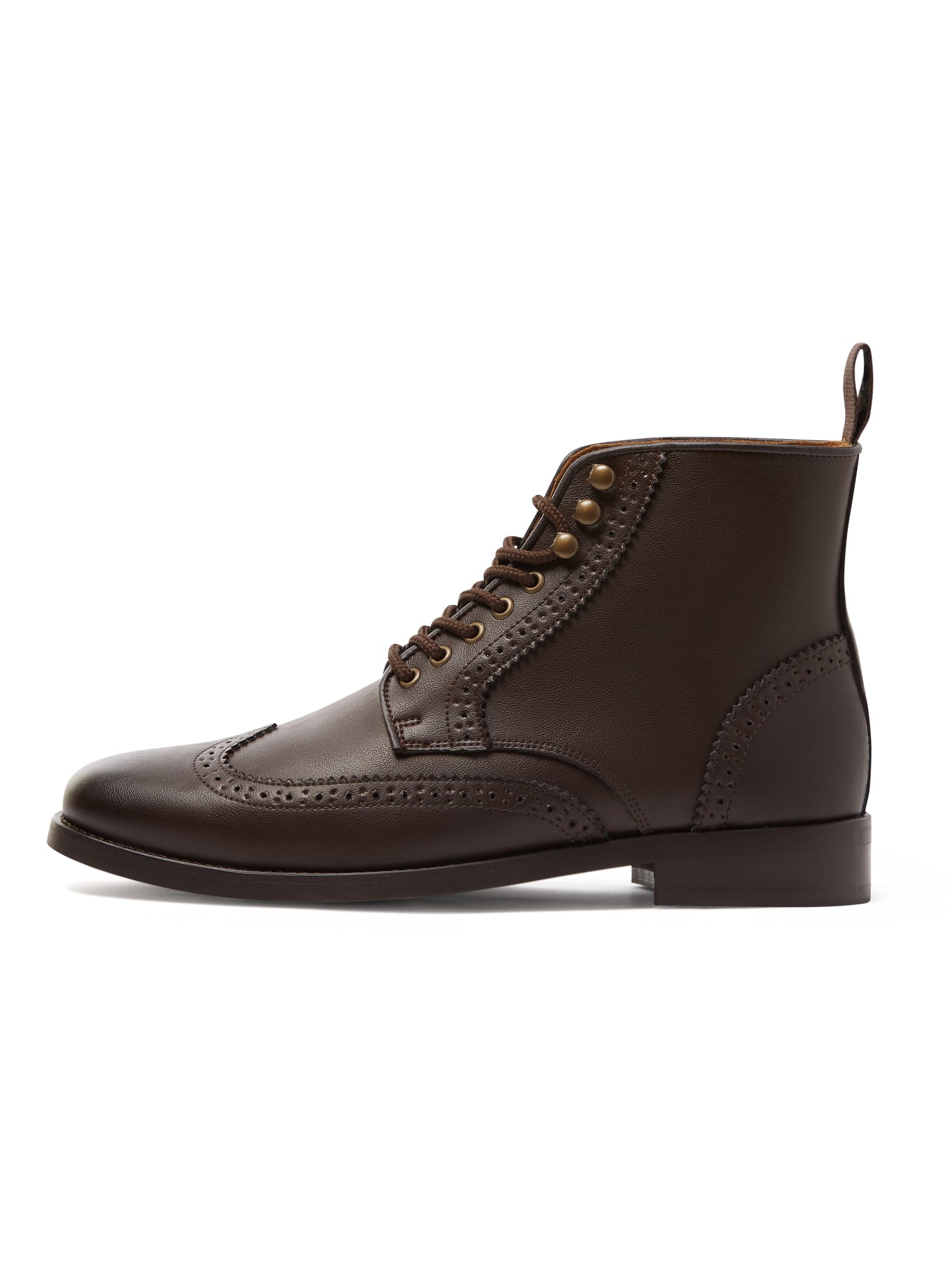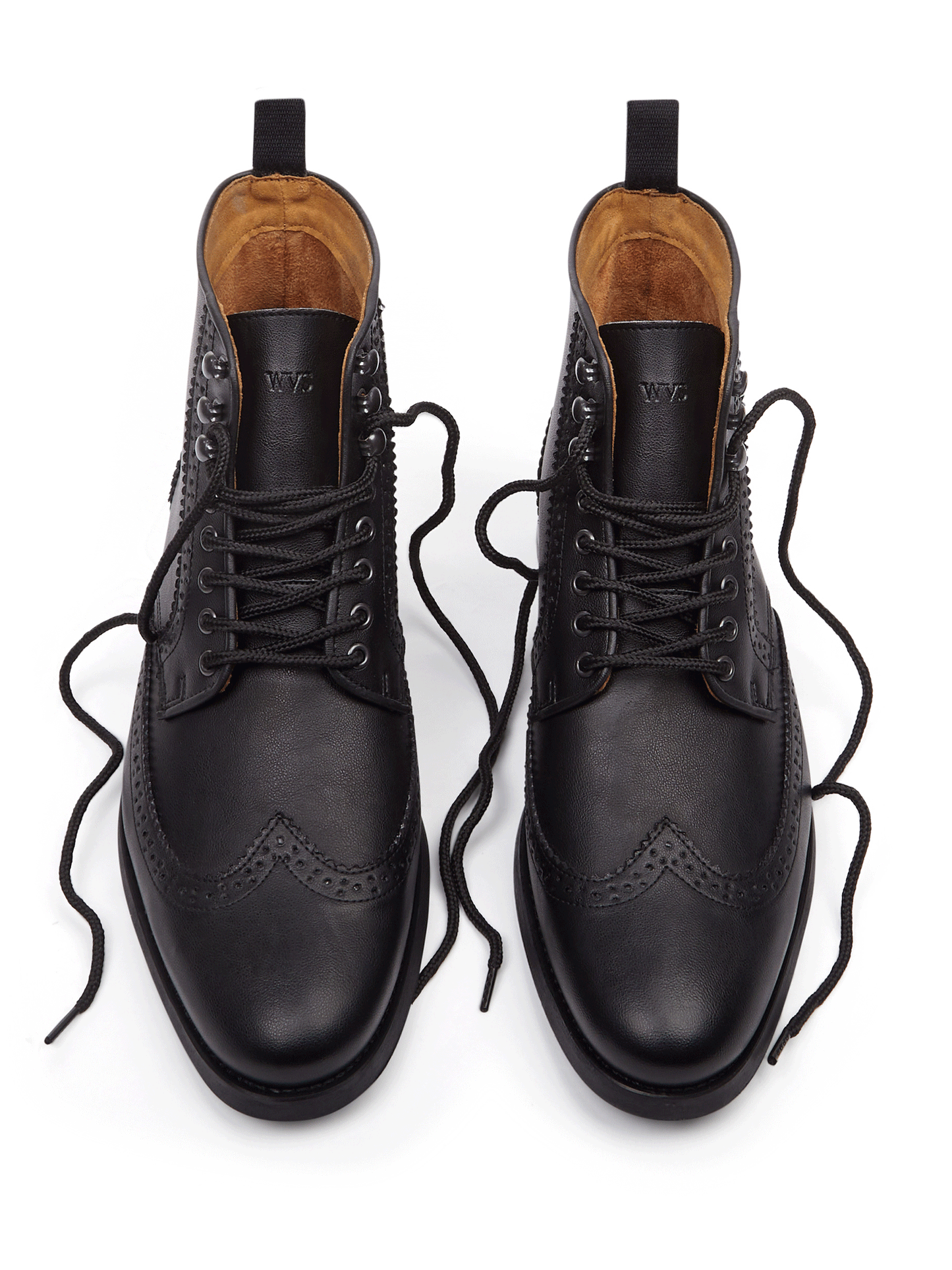 Poor quality shoes
I love the model but the shoes are extremely poor in quality: most of the details look unfinished or poorly made. It looks like that could cost 1/10 of the actual price. I had to return them.
Terrible, all my other Wills boots have been perfect. I had to return the first pair as they didn't fit all my other nine pairs were a size 7 these had to be a 6.5, the second pair the strap snapped the second time I put them on and to be fair the customer service was amazing, they offered to send a third pair and let me keep the others so I took them to be repaired and only once I put them on and actually started wearing them I started to notice the terrible quality, I never checked properly in the first place because all previous purchases have been perfect. The top three parts for the laces were uneven the holes in the brogue design were the worst I've ever seen some holes were nonexistent some half done some had the material hanging out all were uneven also if I pulled the laces tight the fit was terrible totally out of shape. I waited for the third pair just to review and the second I opened them you could see instantly the quality was atrocious, it was a joke and considering they're over £100 I would not risk paying that again, and the overall thing took over a month from the initial order to the return. I was gutted I found a brilliant company but I'm not sure what has happened to them. I will say it again the customer service is 100% it's such a shame.