Regular price
Sale price
€90,00
Unit price
per
Sale
Sold out
Our notes
Created with Ecolabel certified vegan leathers made in Italy that meet Oeko Tex 100 and REACH regulations
Breathable and water resistant
Solid rubber flatform outsoles with accent stripe (3cm / 1 1/4 inch height at back, 2cm / 3/4 inch at front)
Cushioning non crush down insoles made with recycled rubber
Ethics & Sustainability
This product is certified carbon-neutral
It's delivered to you through our carbon-neutral supply chain in paper and cardboard packaging
You can return it free of charge for 365 days with our paperless carbon-neutral returns service
Use our return to recycle service when this product's at its end of life
Always and forever vegan
Made in Portugal
Read more about our Ethics & Sustainability
Share
View full details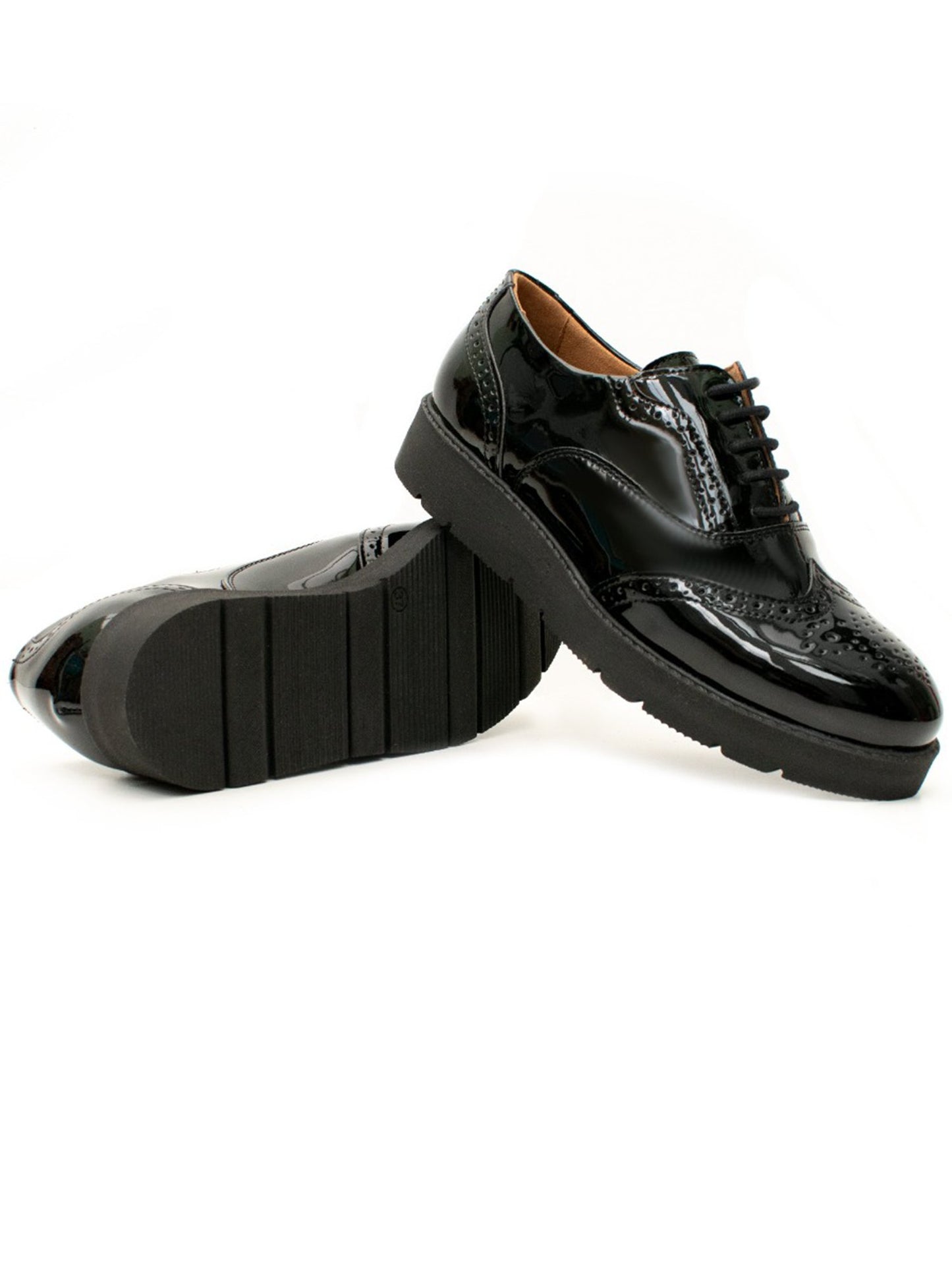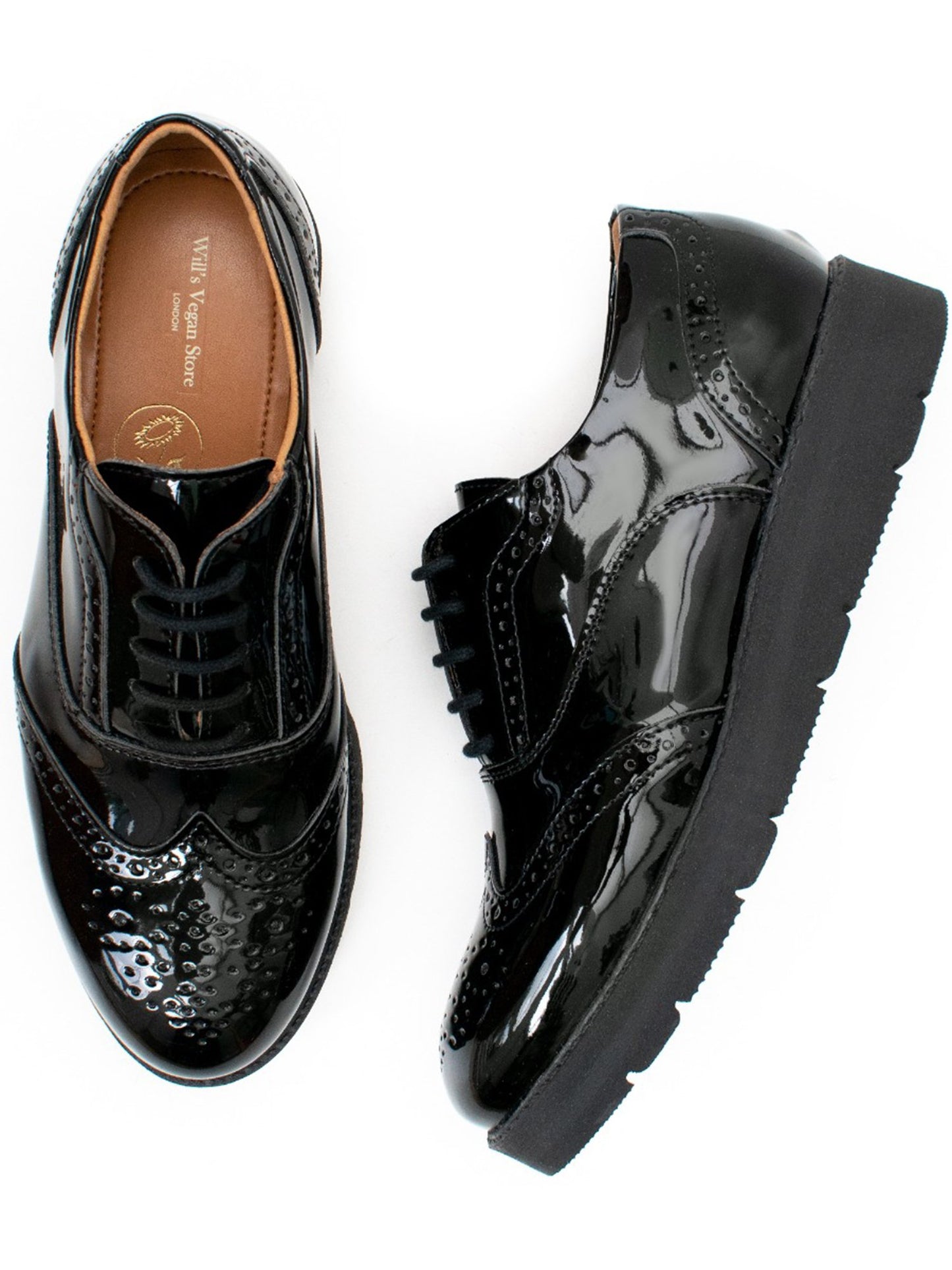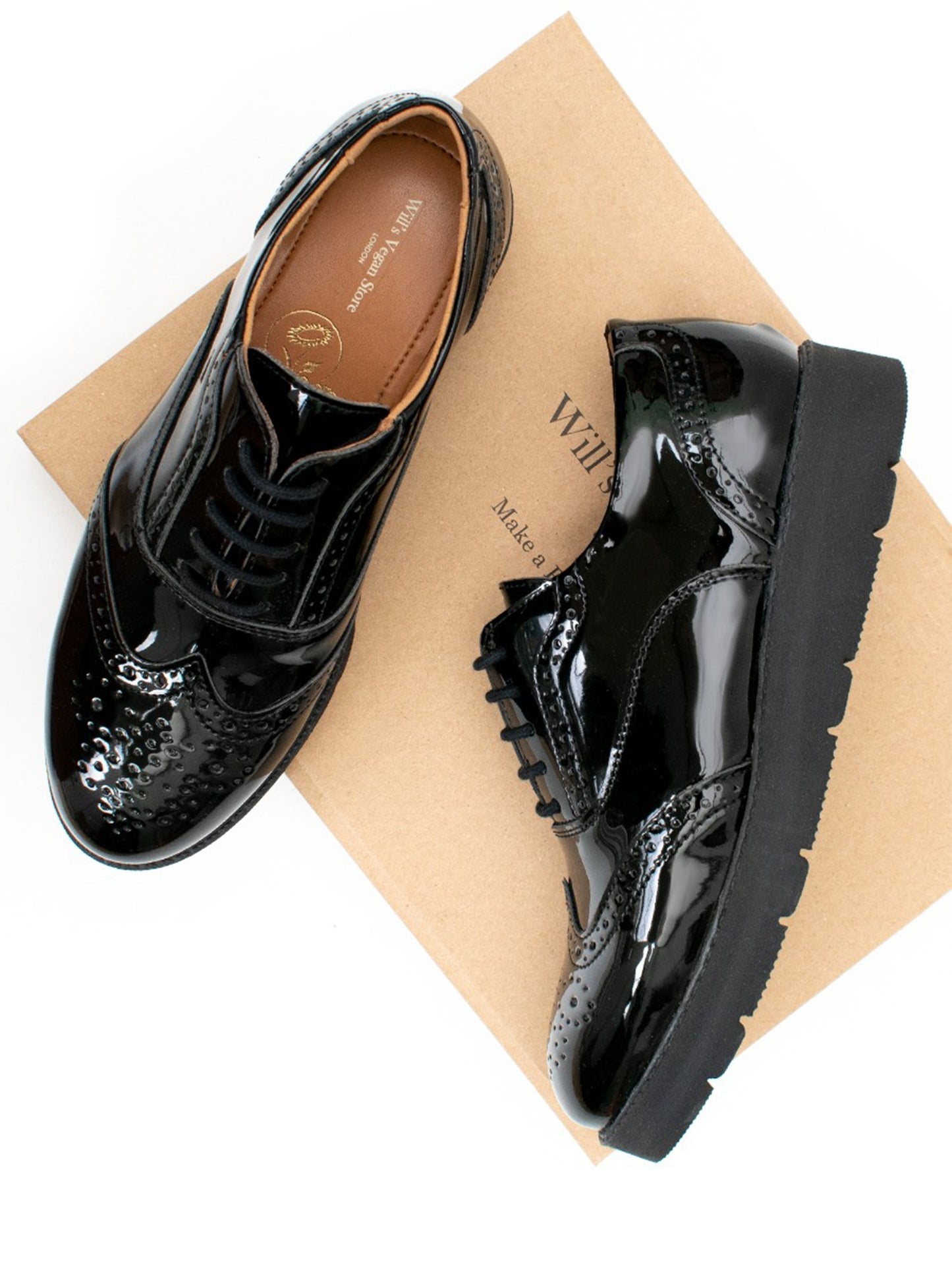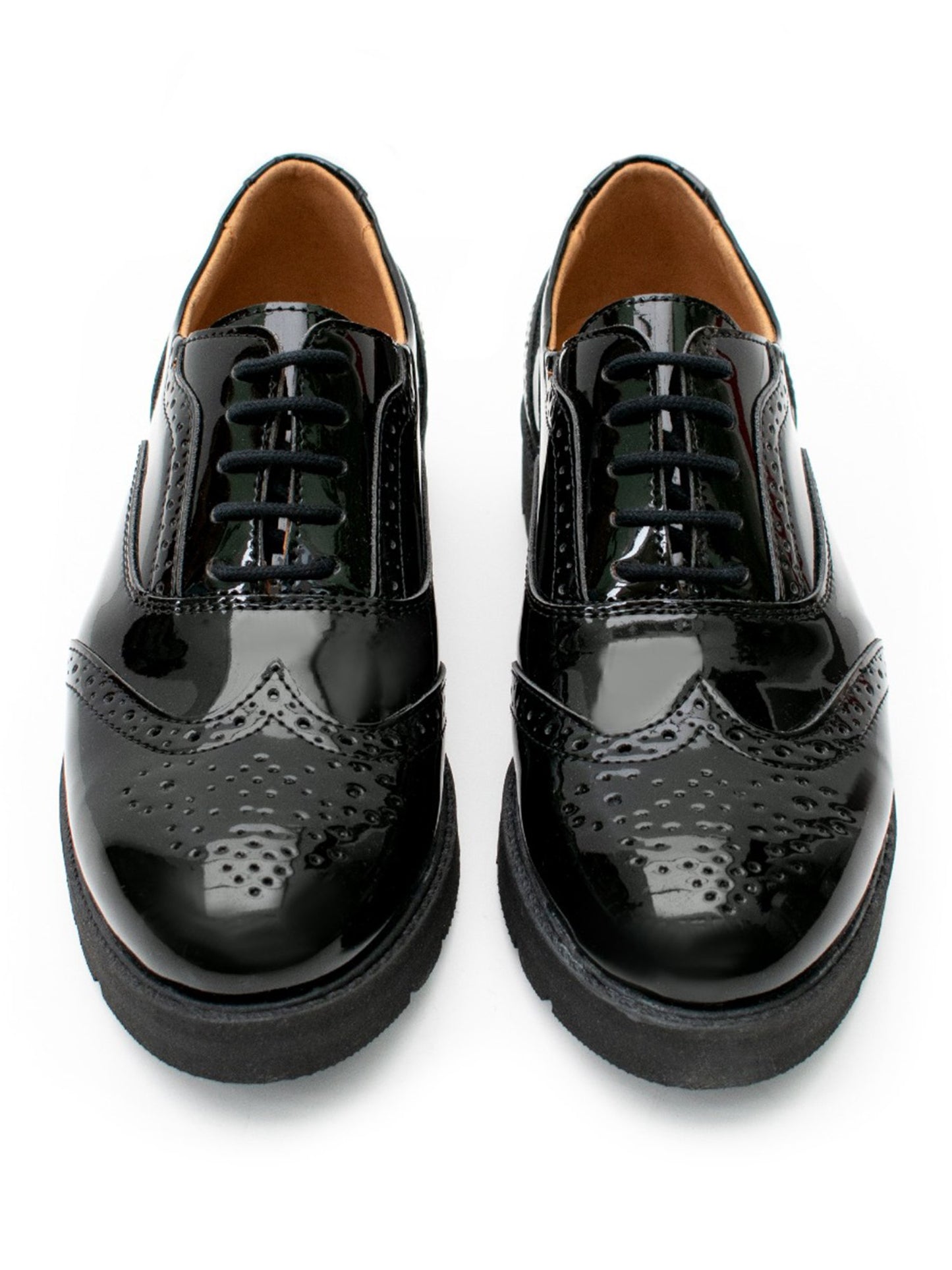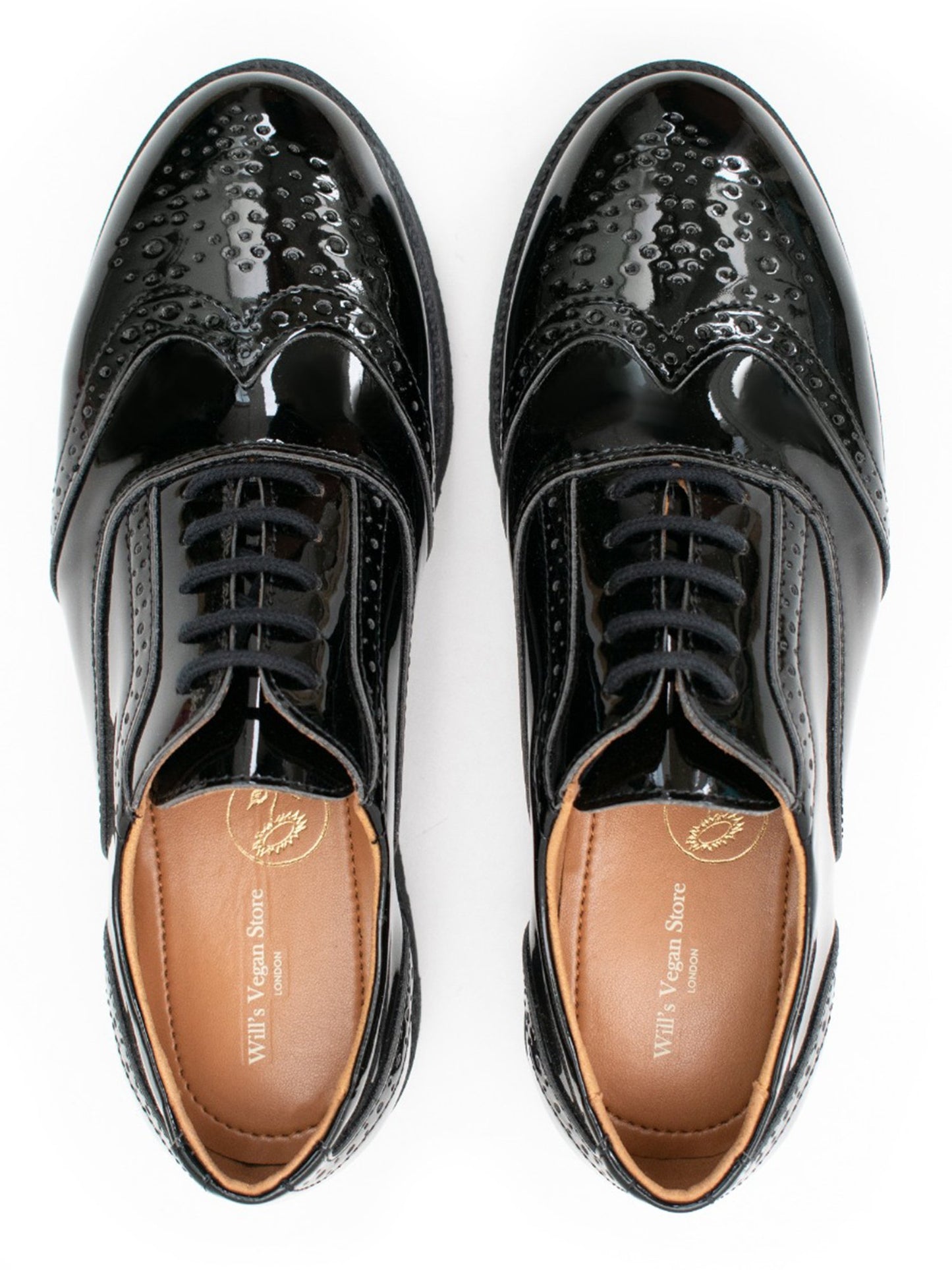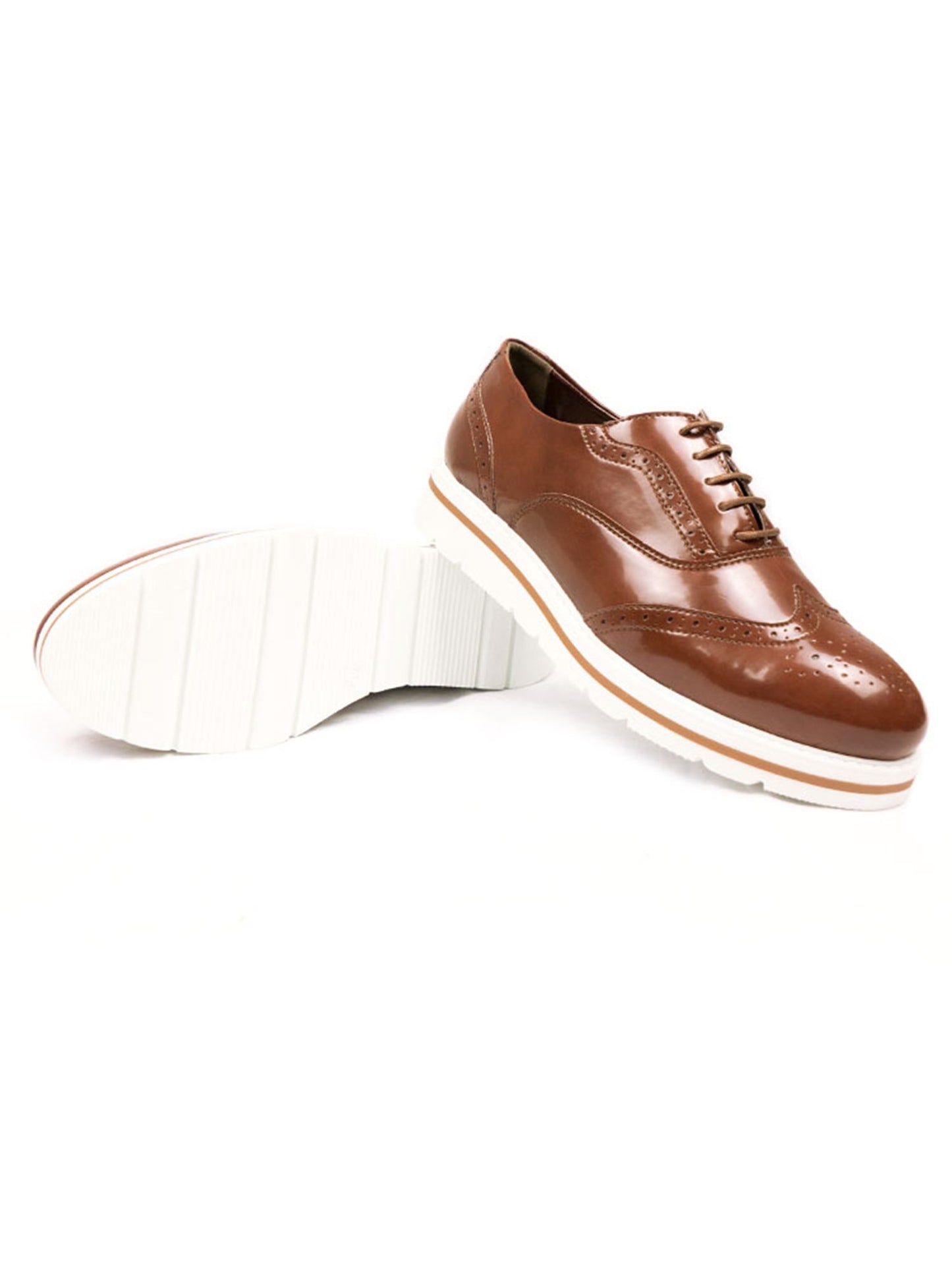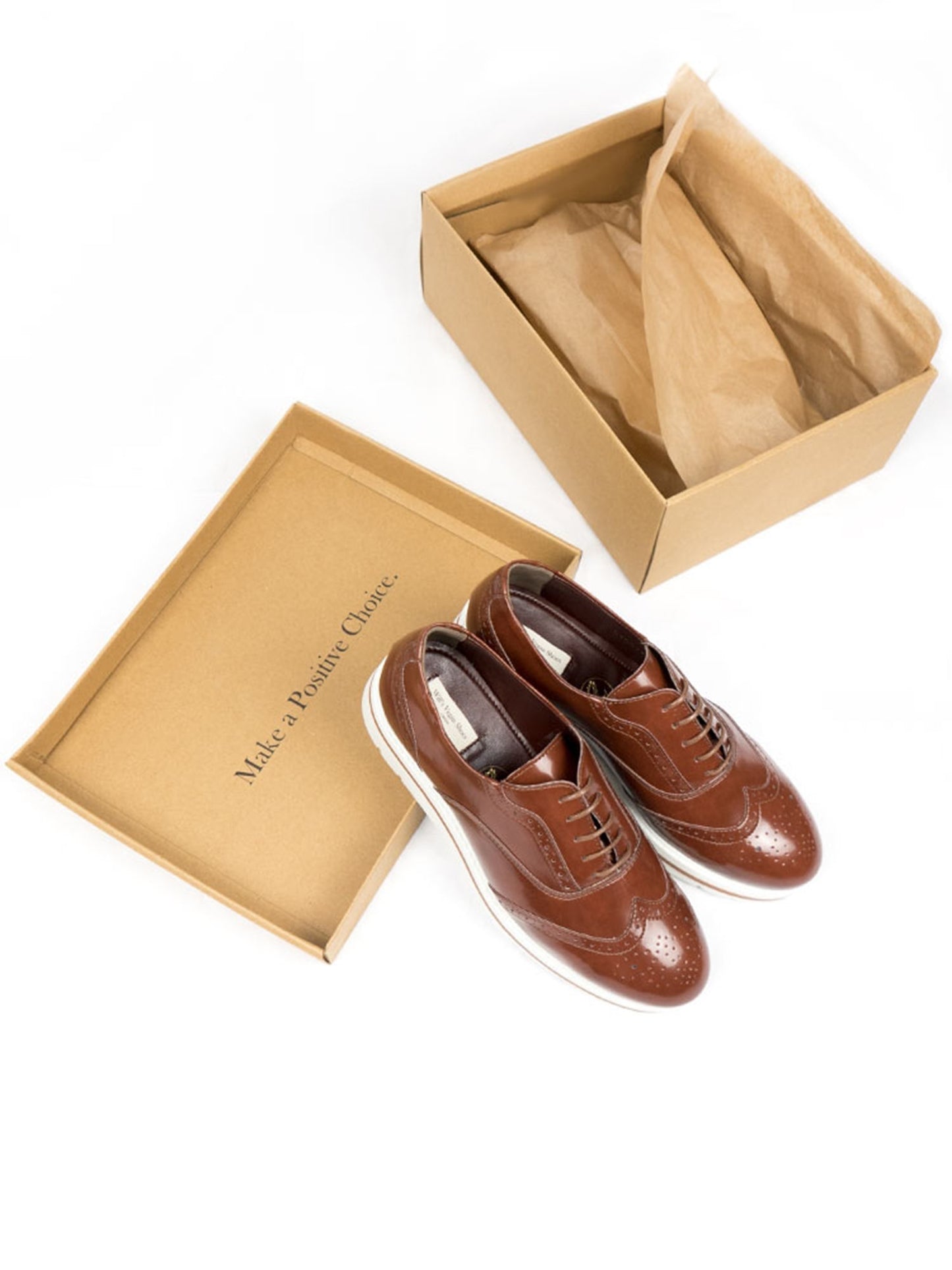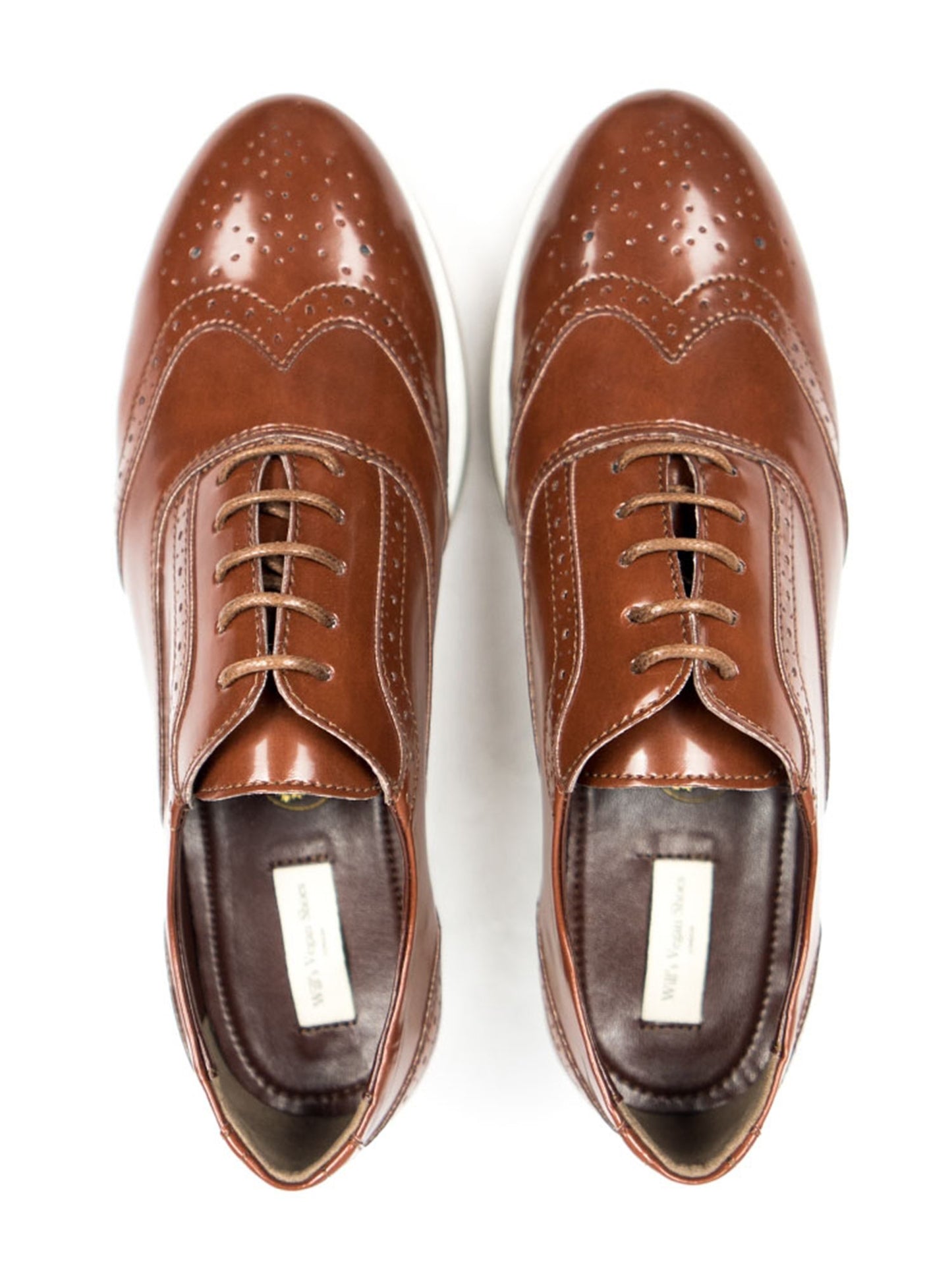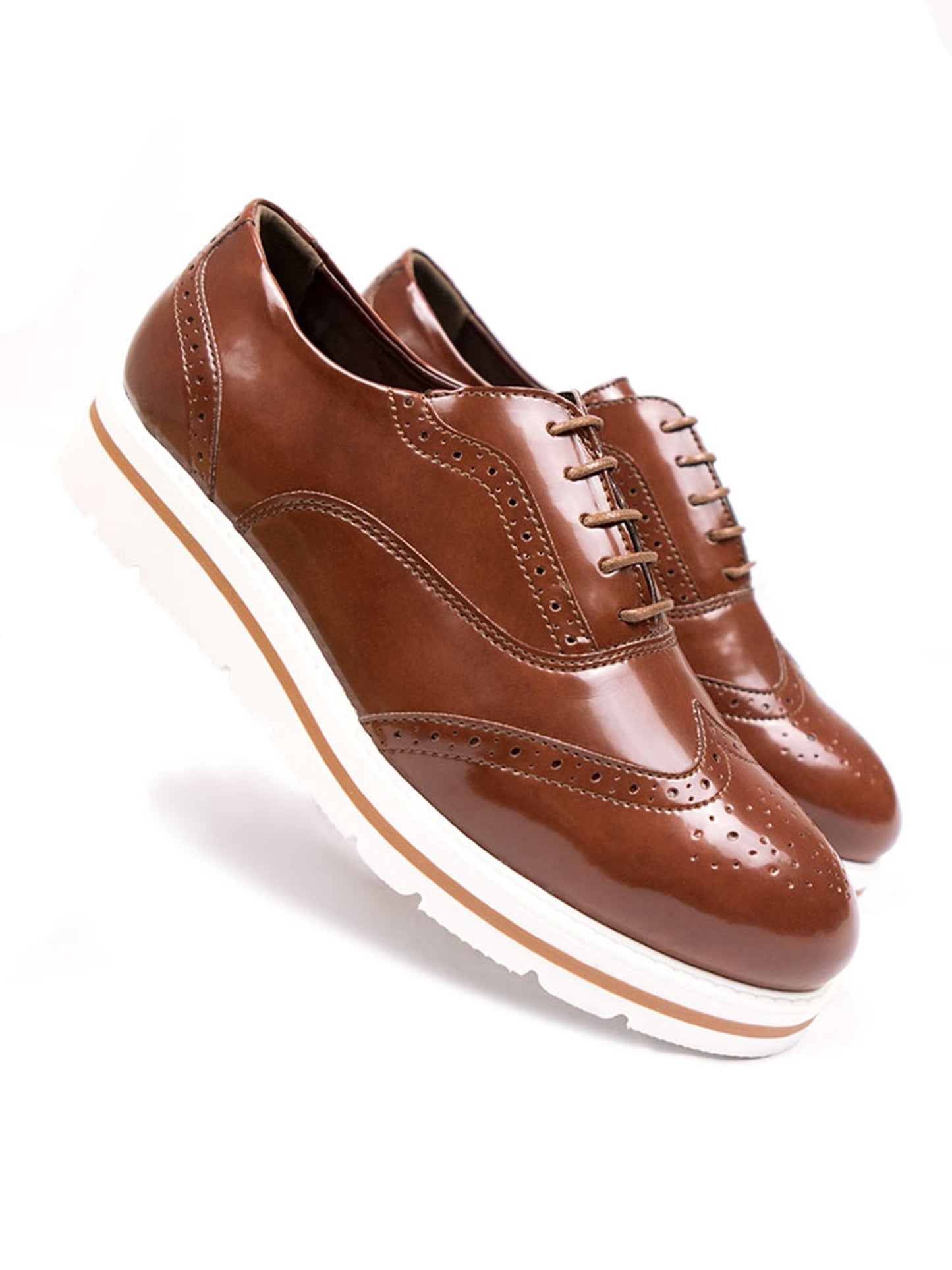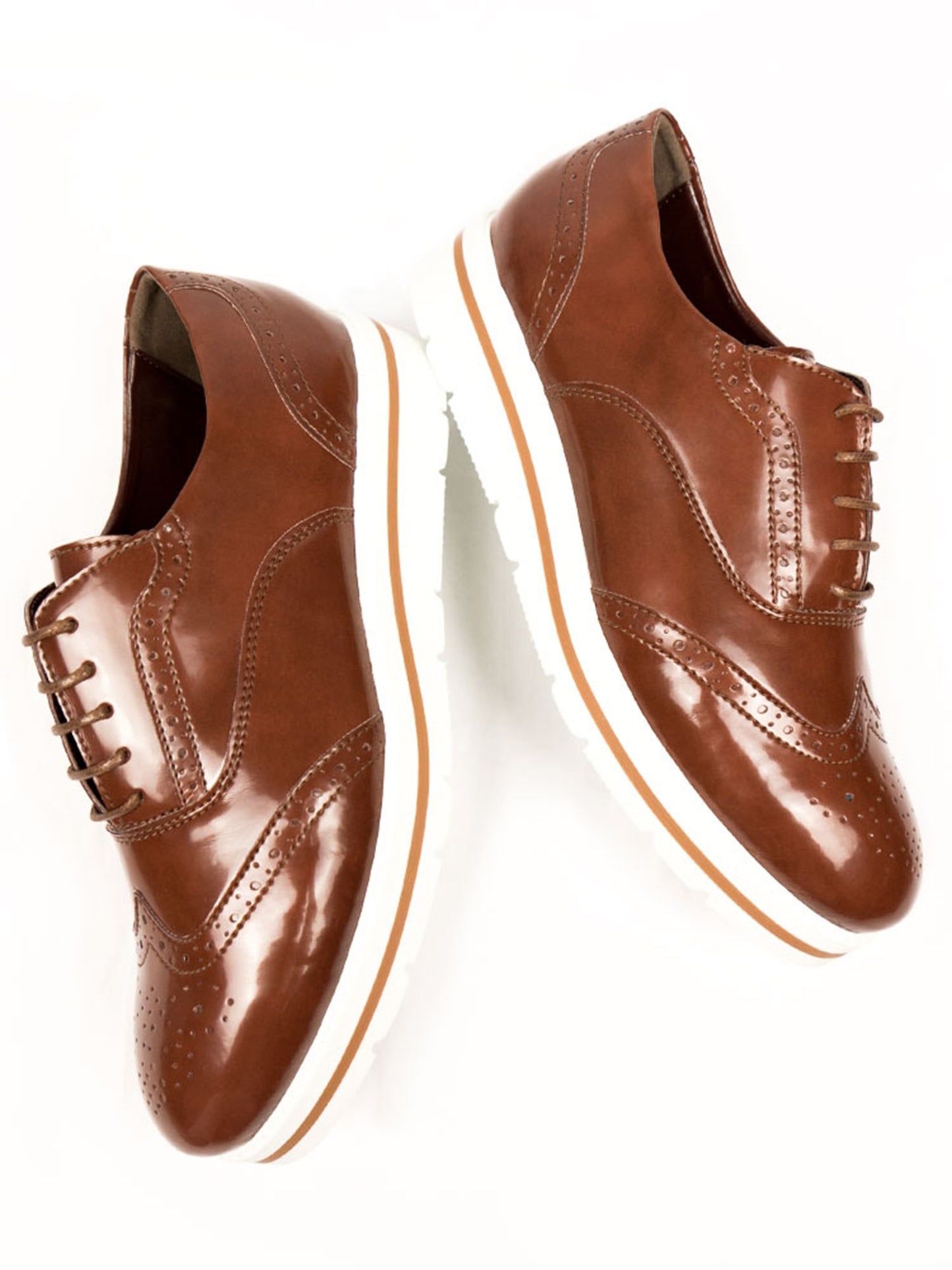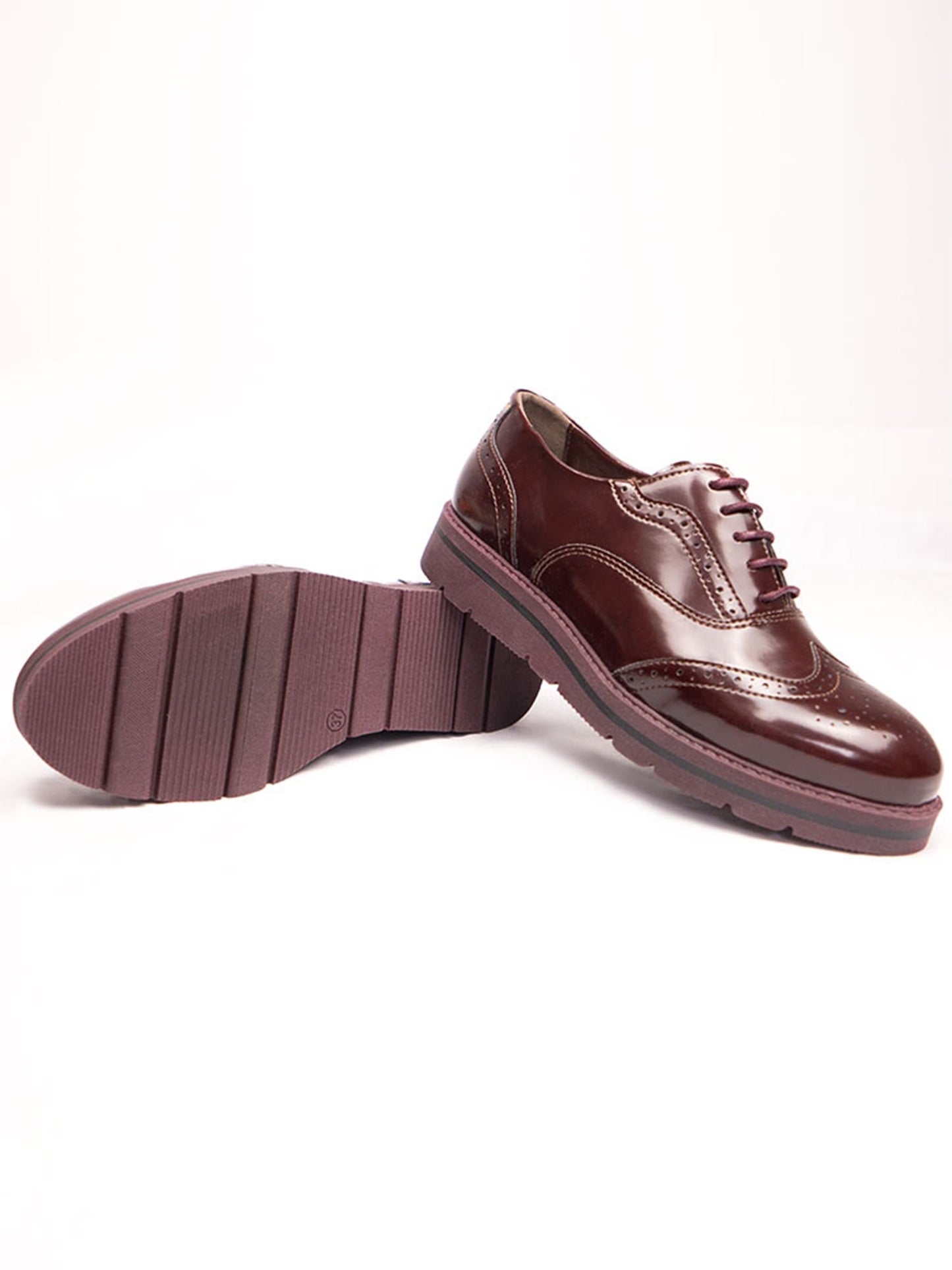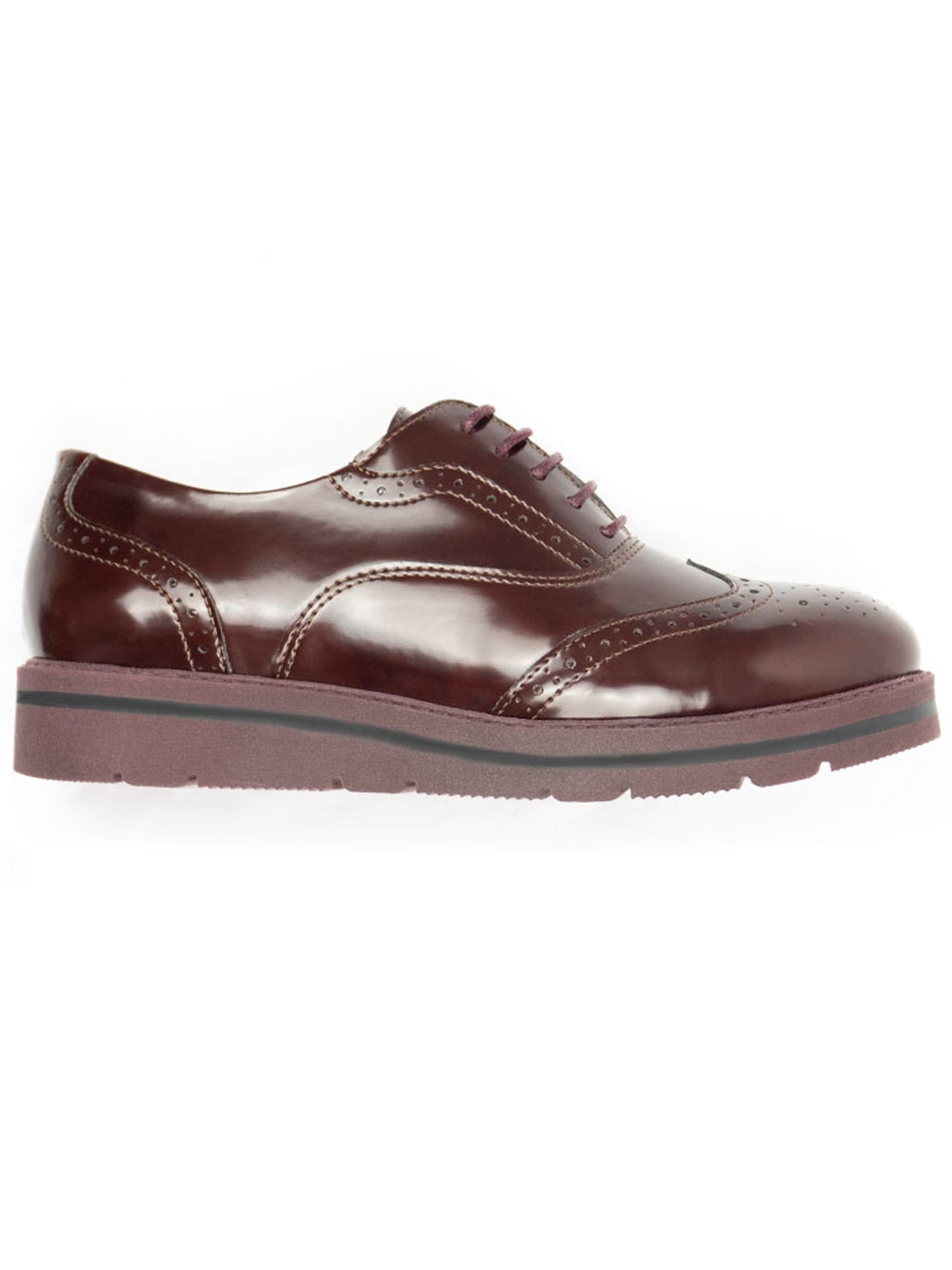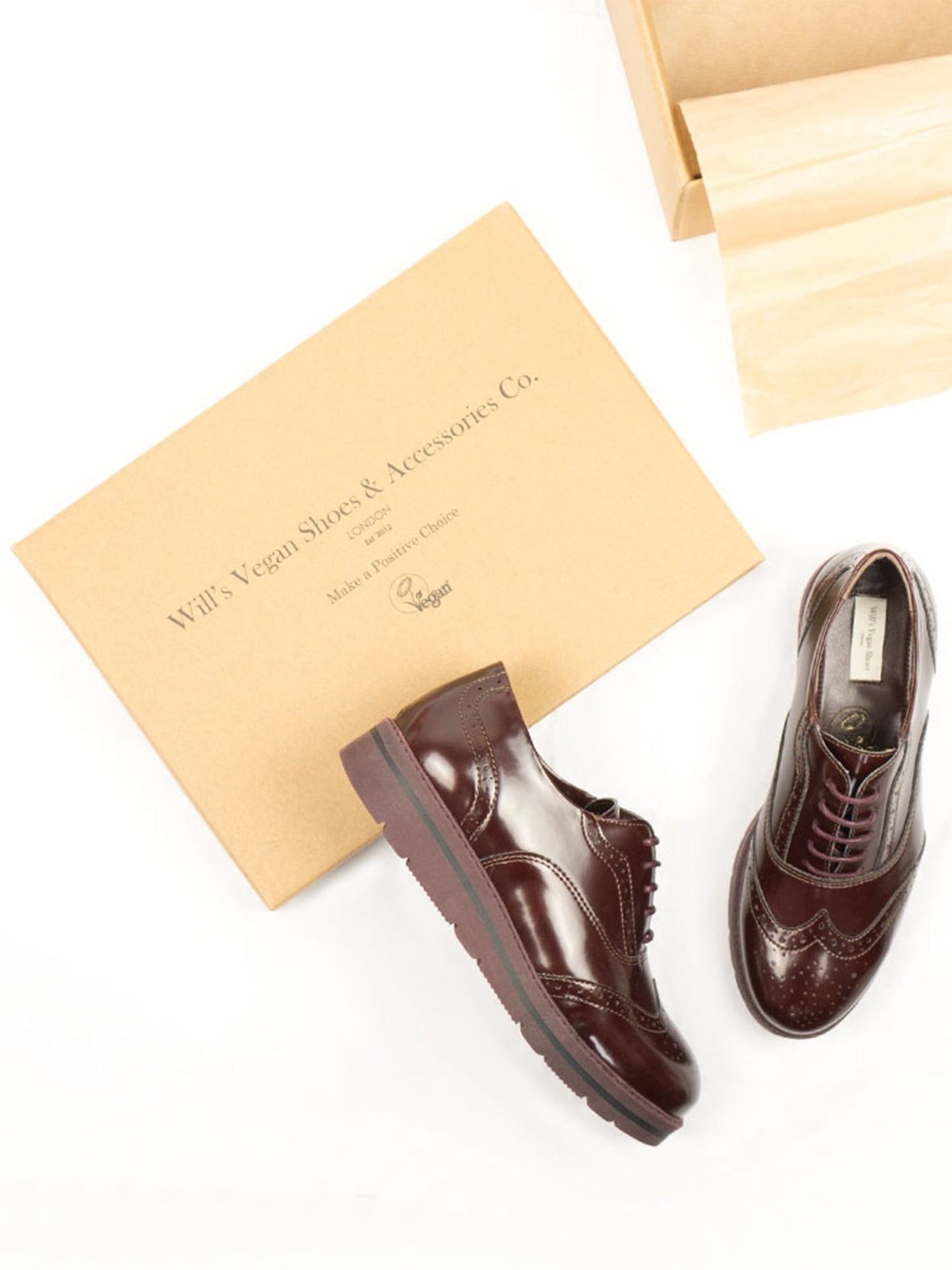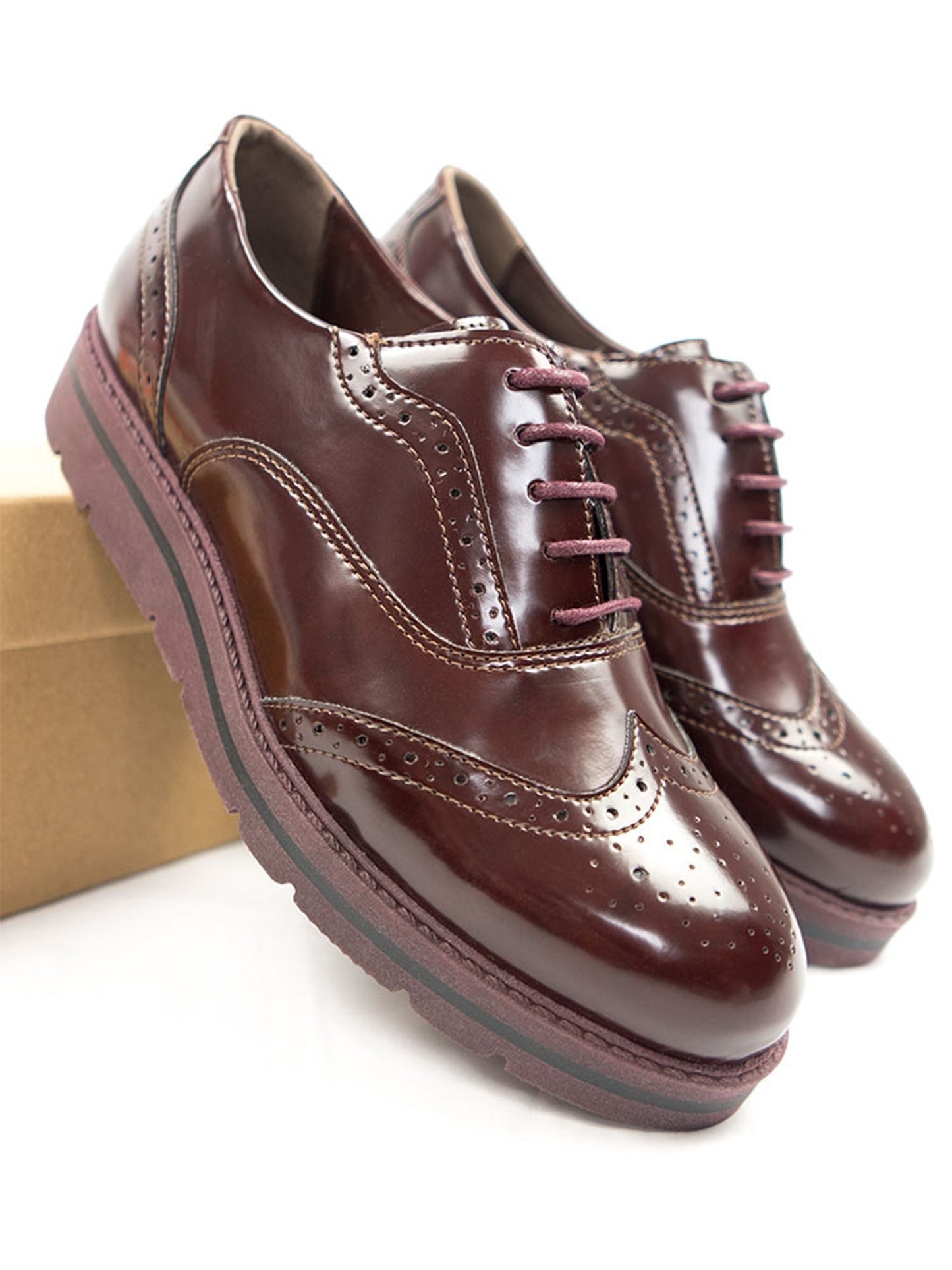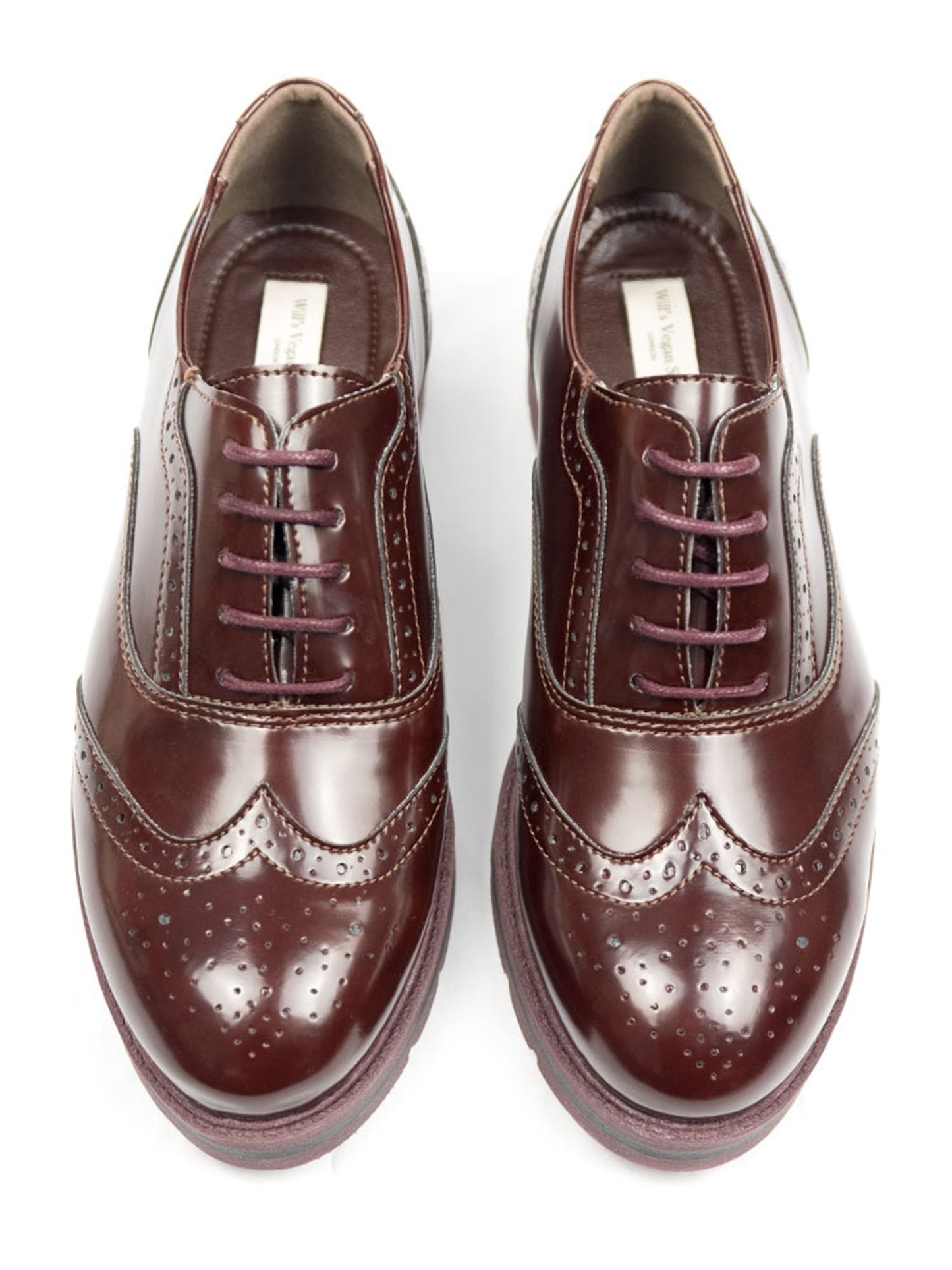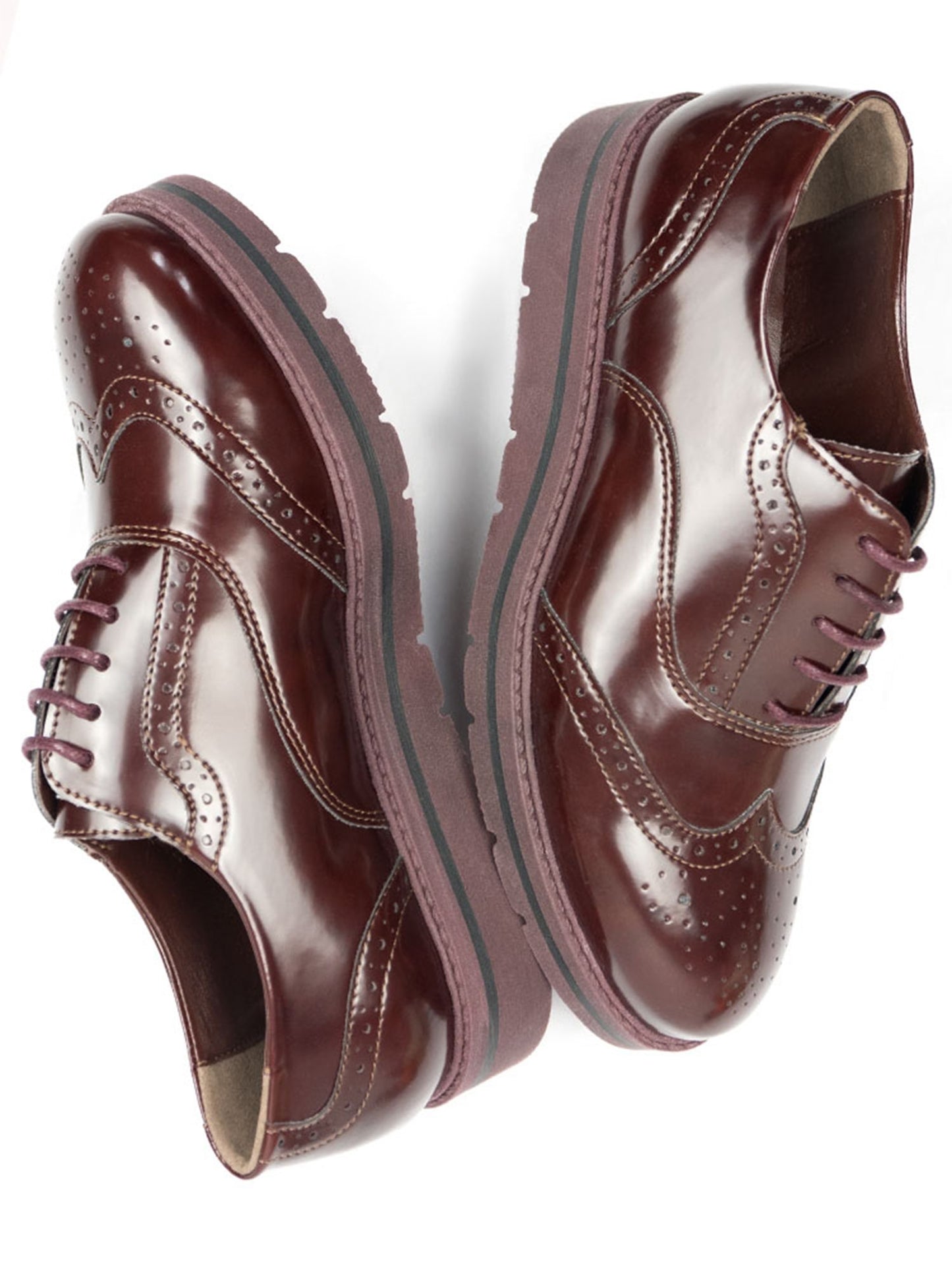 My go to shoe
I bought the burgundy shoe two years ago. I wear the most days for work. Not sure how many miles they have done but they hardly show any wear. Recently the metal came off one of the laces so it's frayed - wish I could buy the same laces.
I keep hoping to see these in navy, I need navy for my new work uniform.
Love these shoes
I love these shoes, they're very pretty and fit well. The only disadvantage is that they're a bit stiff, but I hope that will improve over time.
Comfy shoes for work
I bought these brogues because I increasingly need shoes with a thicker sole to prevent pain/discomfort. They were comfy from the first wear and, surprisingly, not too narrow (I have wider than average feet). There has been a tiny bit of wear to the sole after a few wears but not enough to worry about so far. Very impressed with the quality and so pleased that they're vegan!
Fantastic shoes!
I was a bit hesistant to order these brogues because I have sensitive feet and I walk a lot... but they are amazing! Very comfortable, with a vegan leather that is butter-soft inside. The thick sole remains flexible enough to walk naturally. They are very stylish, and can be worn with pants or a dress, skinny jeans... truly a versatile choice! I've had them for a few weeks and they seem to age well, with no creaks at all. I am very happy with them and will definitely consider buying more shoes from Will's when needed!
Awful
The size has changed. Size 6.5 fitted perfectly before and is now enormous in comparison. Size 6 was far too small and narrow so I had to send both back. Not impressed as this shoes was so comfy when I bought them about a year ago.