Regular price
Sale price
€201,00
Unit price
per
Sale
Sold out


Our notes
We love the silhouette of these Goodyear Welt construction Chelsea Boots. The gussets have been cut to follow the sweeping lines of the heel and vamp, which taper to a stylish point. You can order your usual size; your toes sit before the point, so they have wriggle room.
These are not a pair of boots just for fashion. 

Built to last years, they will keep carrying on and on with the replaceable Goodyear Welt solid rubber deep tread outsoles.
A pair of Goodyear Welted boots can take up to eight weeks to make, using up to 75 boot parts and over 200 different operations to create. 
The origins of this method go back over three hundred years. 
The method is generally regarded throughout the worldwide boot-making industry as the best way to make superior boots.
As you wear these boots, their fit and comfort will just get better as their components mould to your foot's shape.
Goodyear Welted footwear can be resoled by stitching the new sole to the welt extending the life of the footwear.   
Cut with Italian 69% bio-based vegan leather. You can polish the uppers to keep them looking new and bring out a shine.
The boot opening comfortably hugs the ankle thanks to how the uppers have been cut and the elasticated gussets producing a clean line with no gap.
Solid rubber deep-tread Goodyear Welt outsoles with recycled content. Easily replaceable by good cobblers. 3cm heel height.
Large WVS embroidered recycled polyester pull tab to help pull them on.
Fully lined with tan vegan suede for comfort, air circulation and breathability.
Ethics & Sustainability
This product is certified carbon-neutral
It's delivered to you through our carbon-neutral supply chain in paper and cardboard packaging
You can return it free of charge for 365 days with our paperless carbon-neutral returns service
Use our return to recycle service when this product's at its end of life
Always and forever vegan
Made in Portugal
Read more about our Ethics & Sustainability


Share
View full details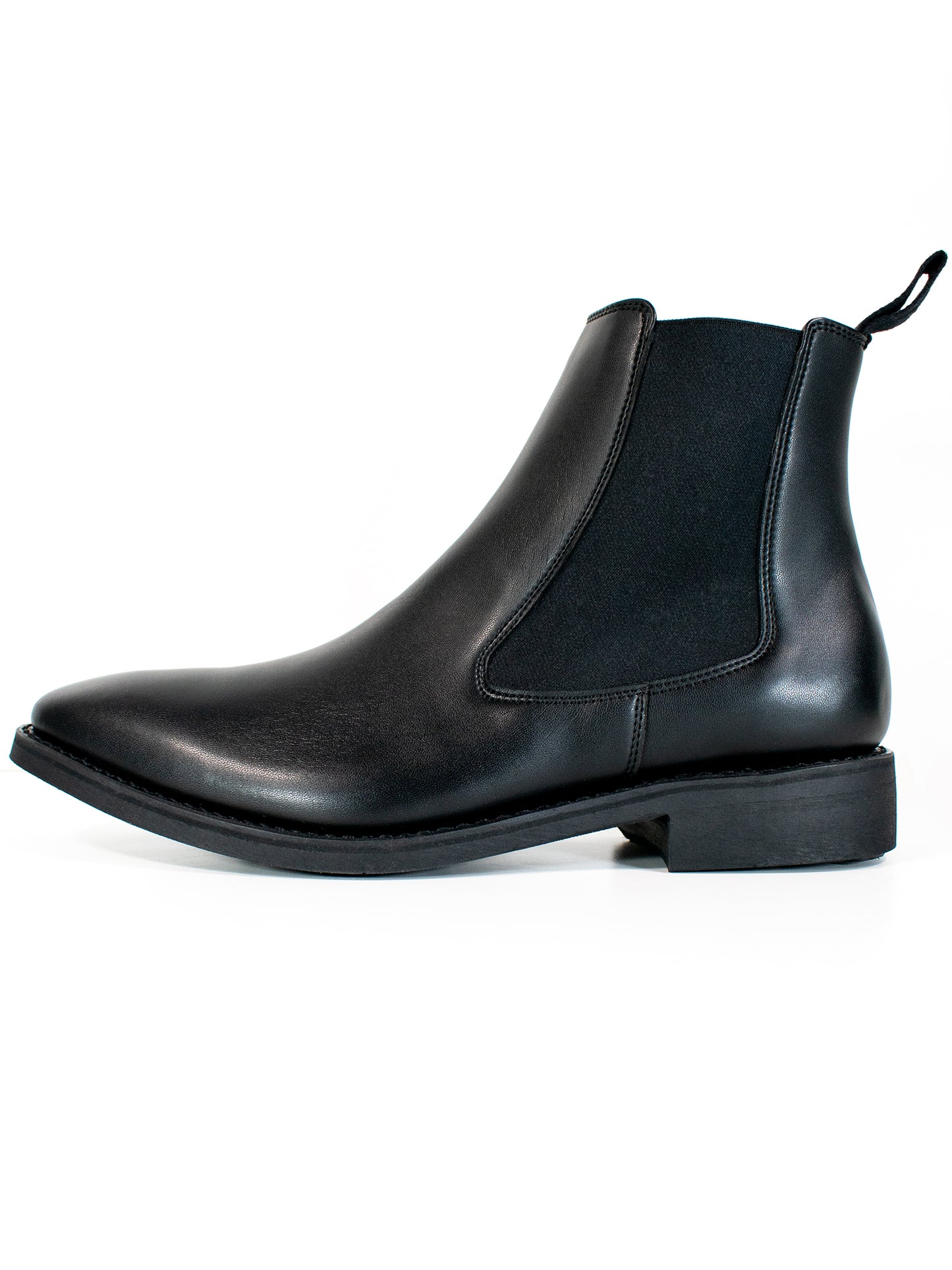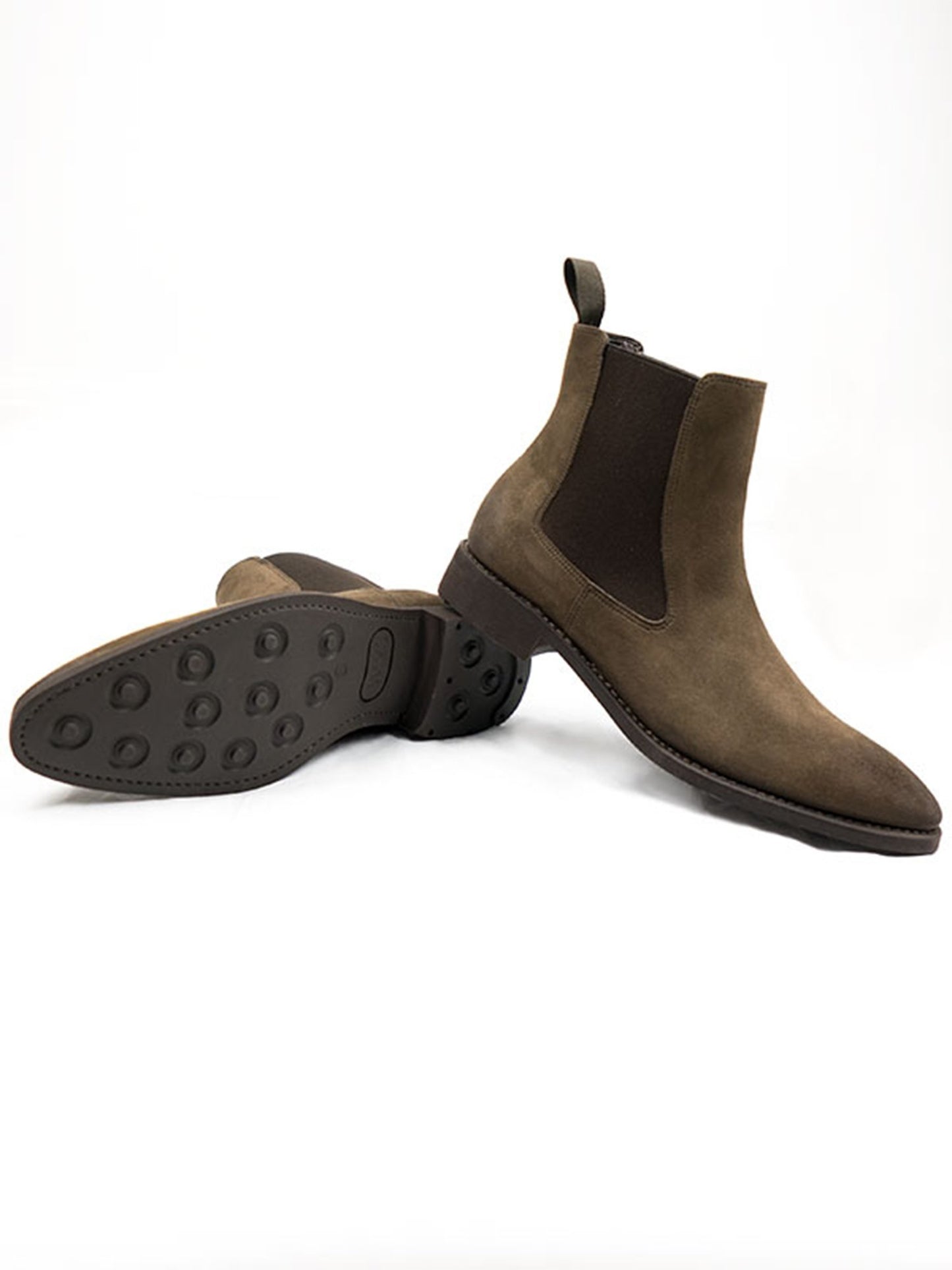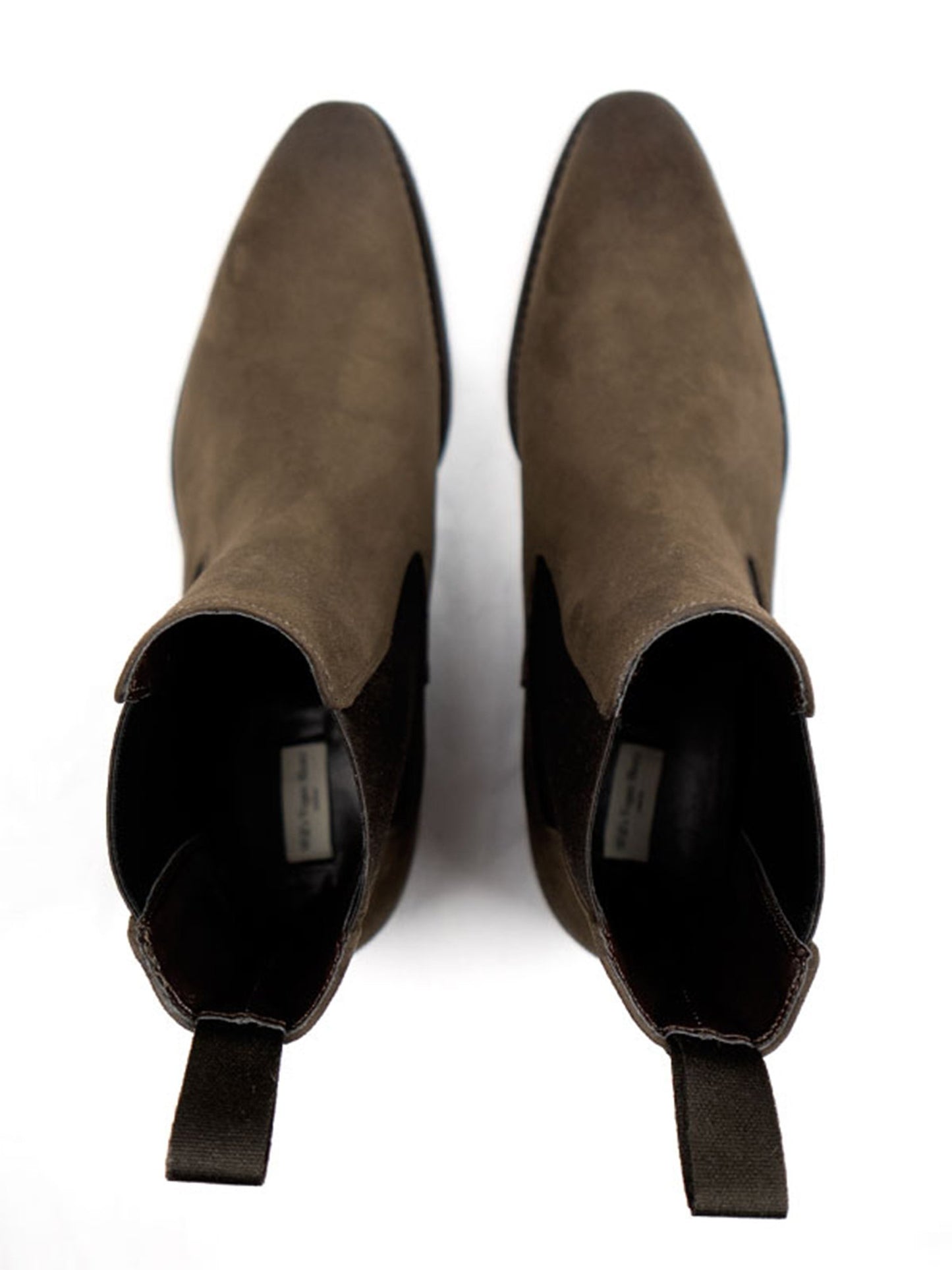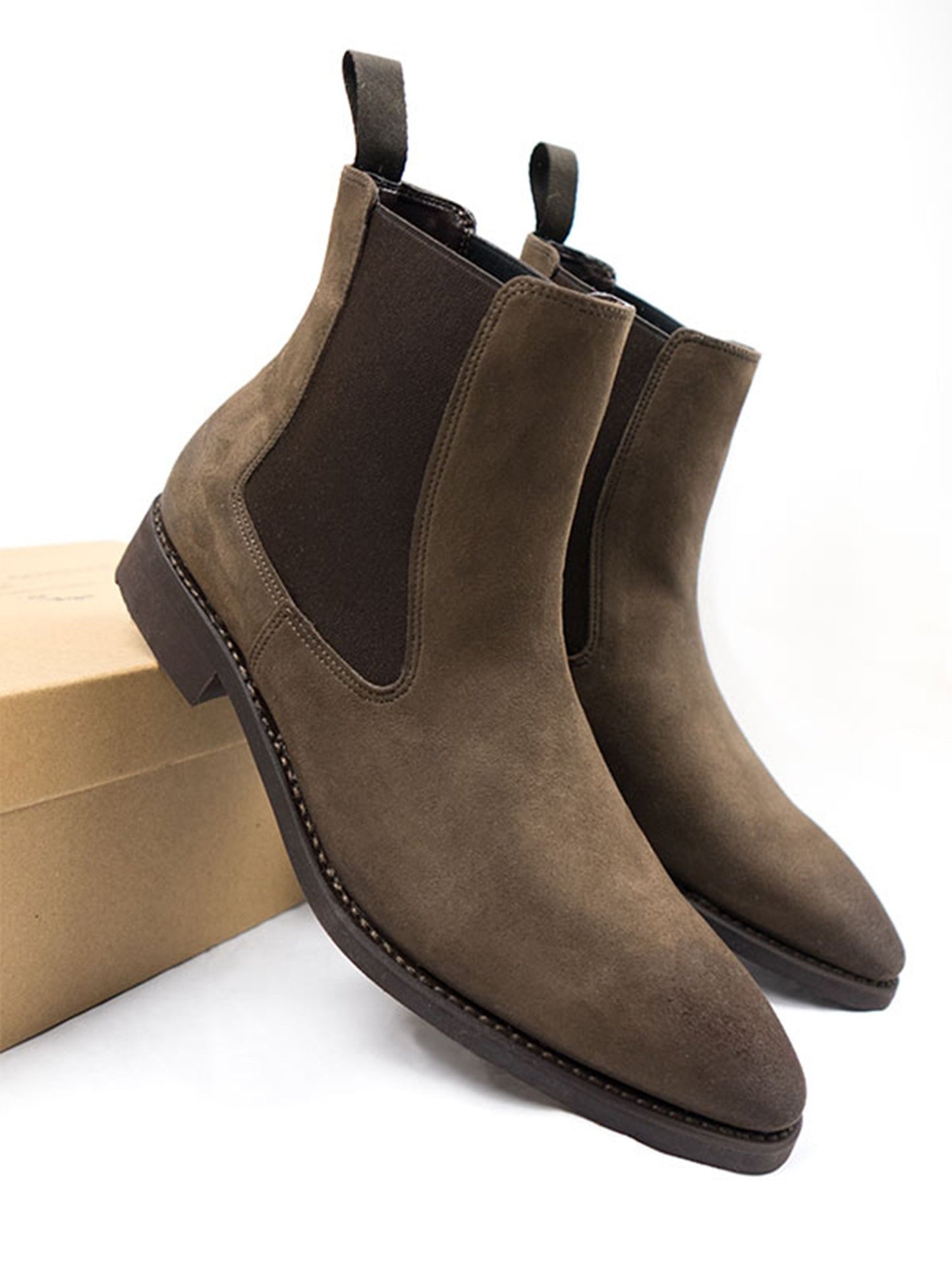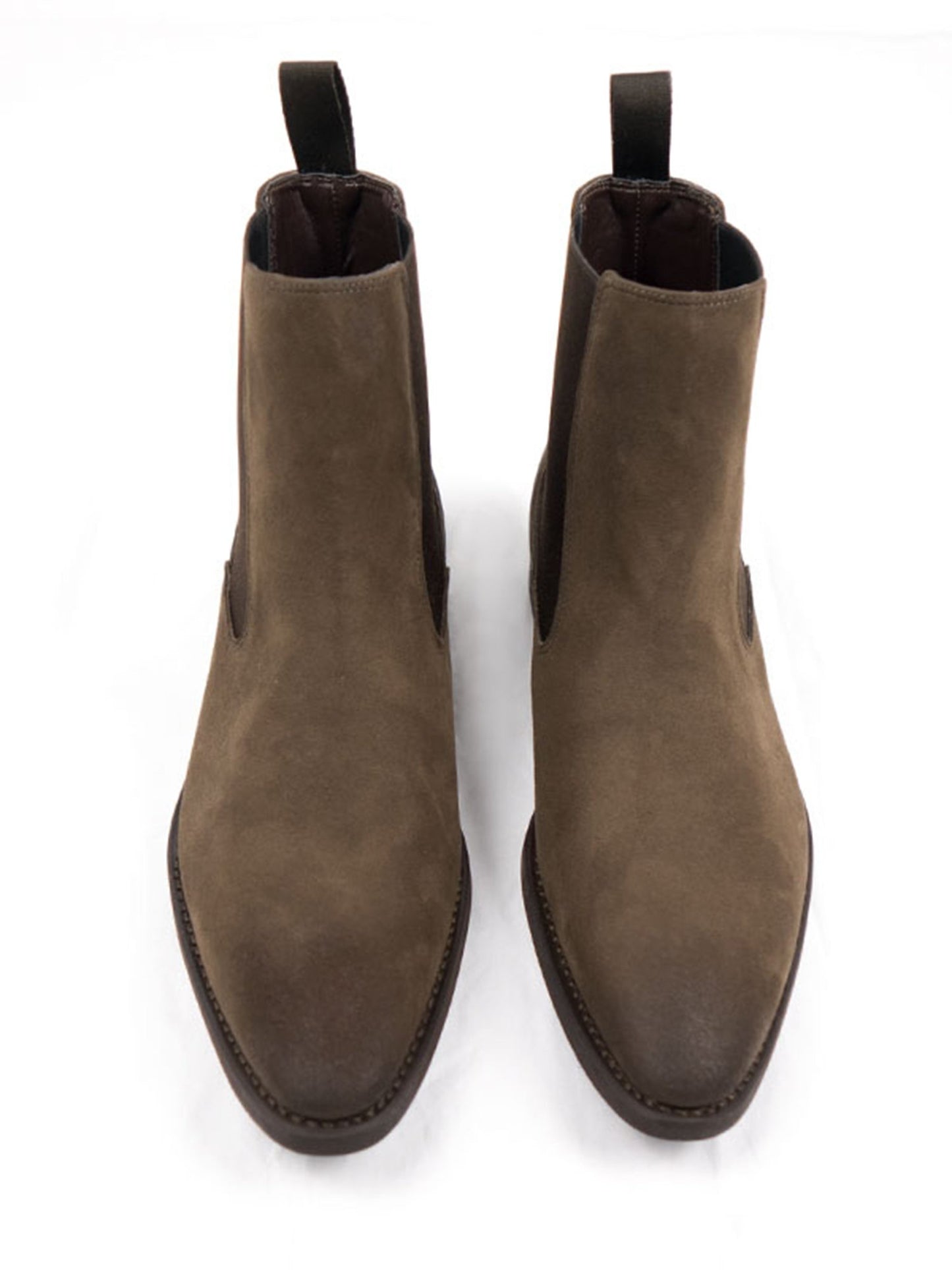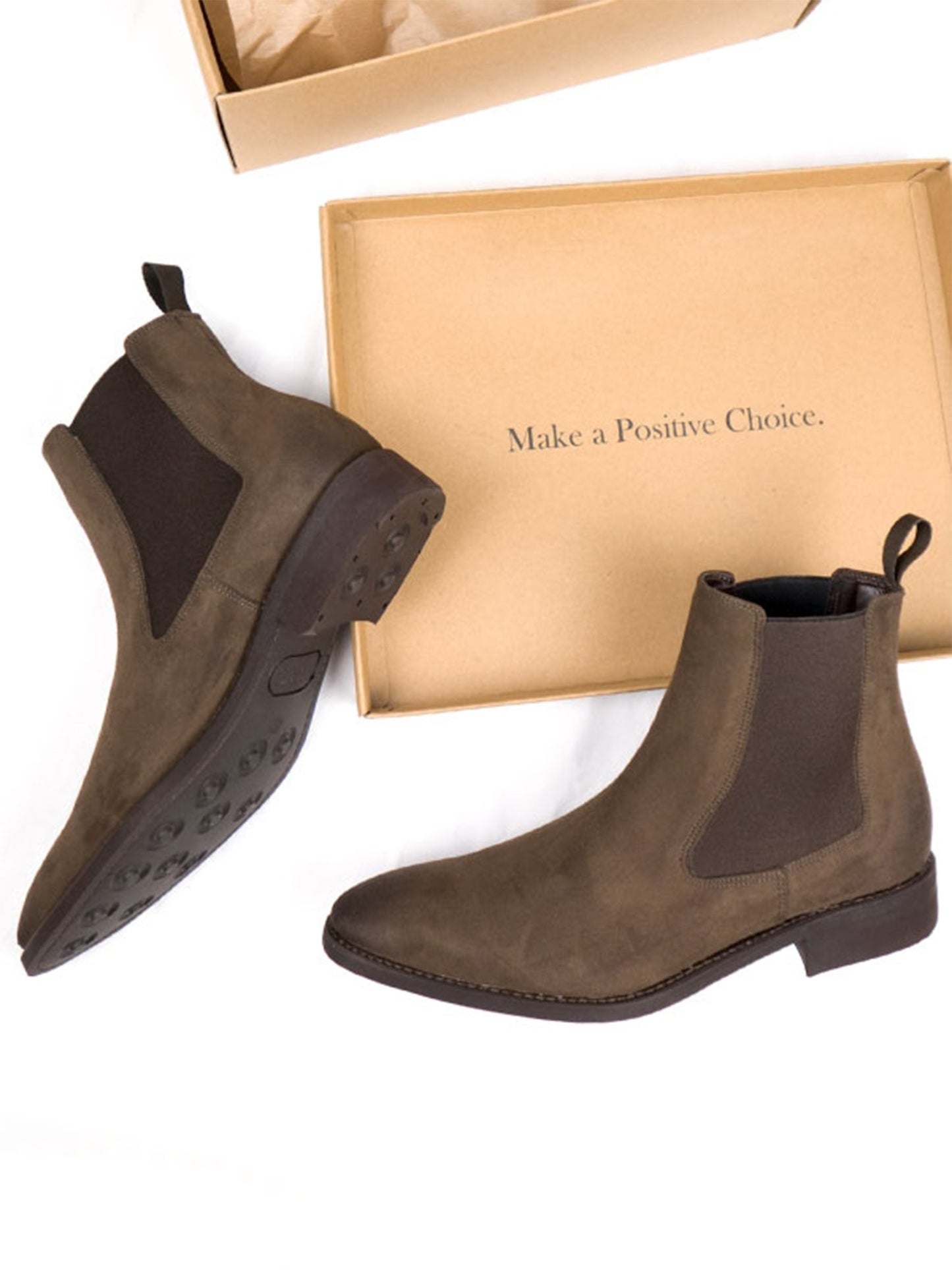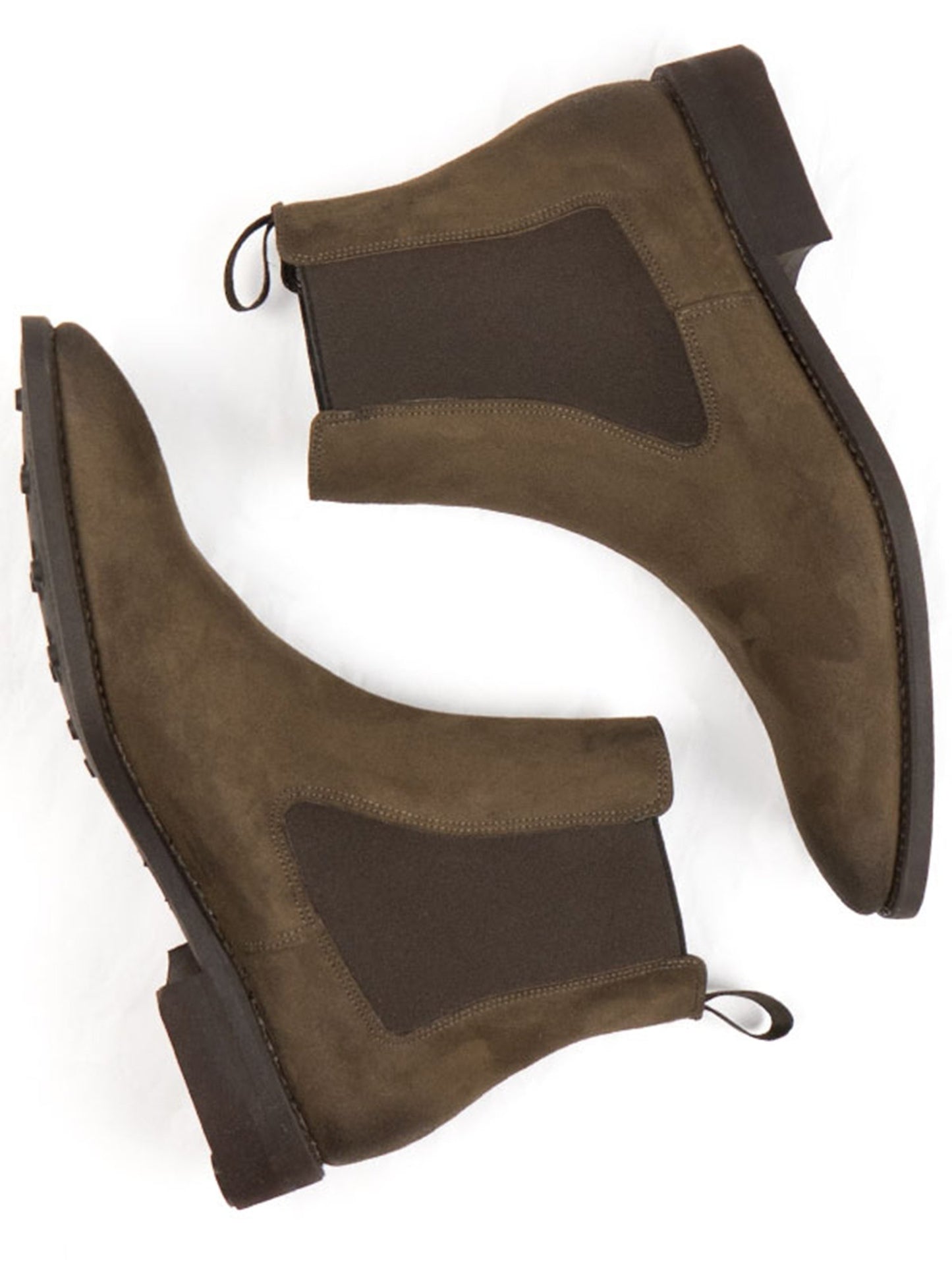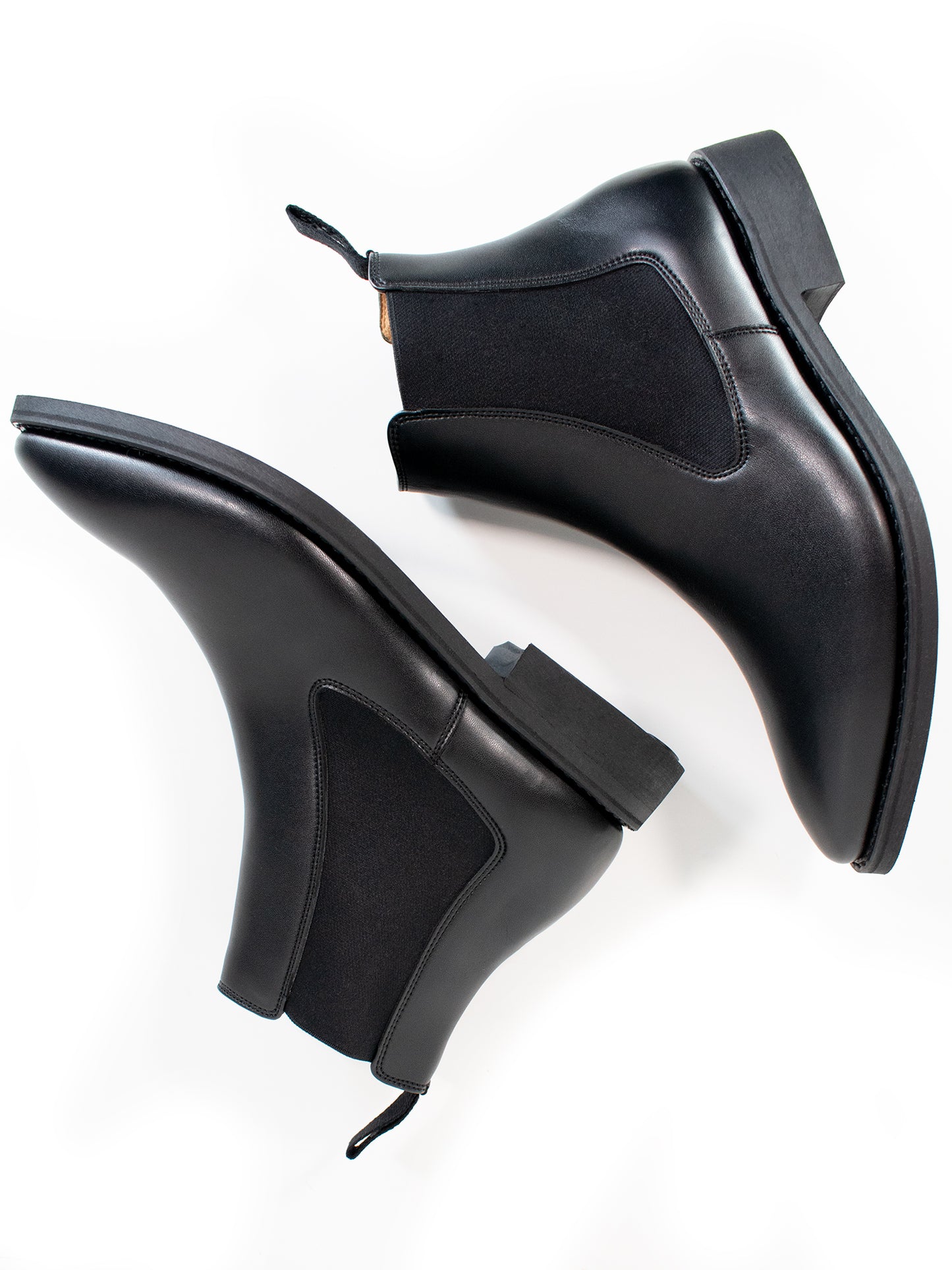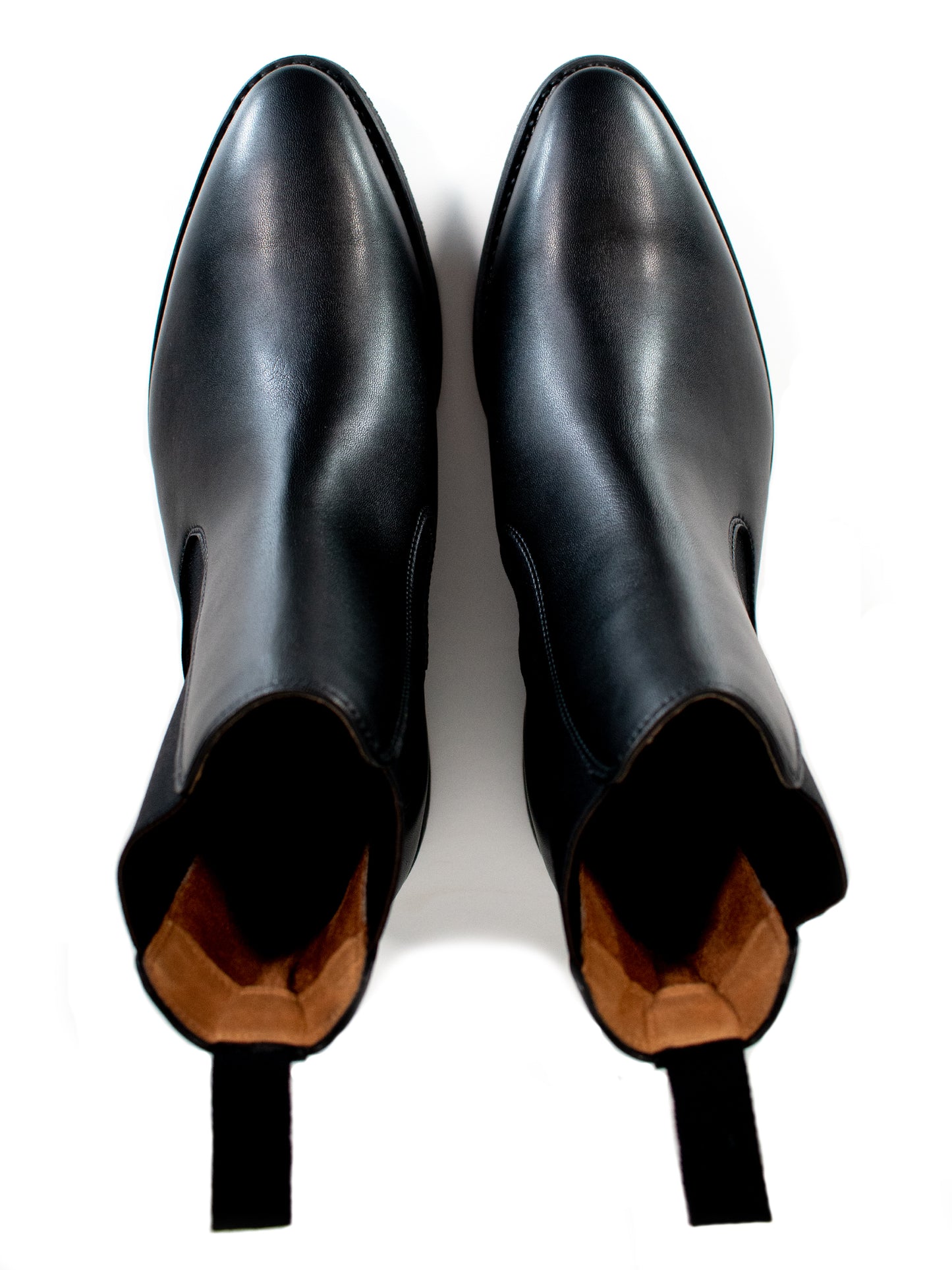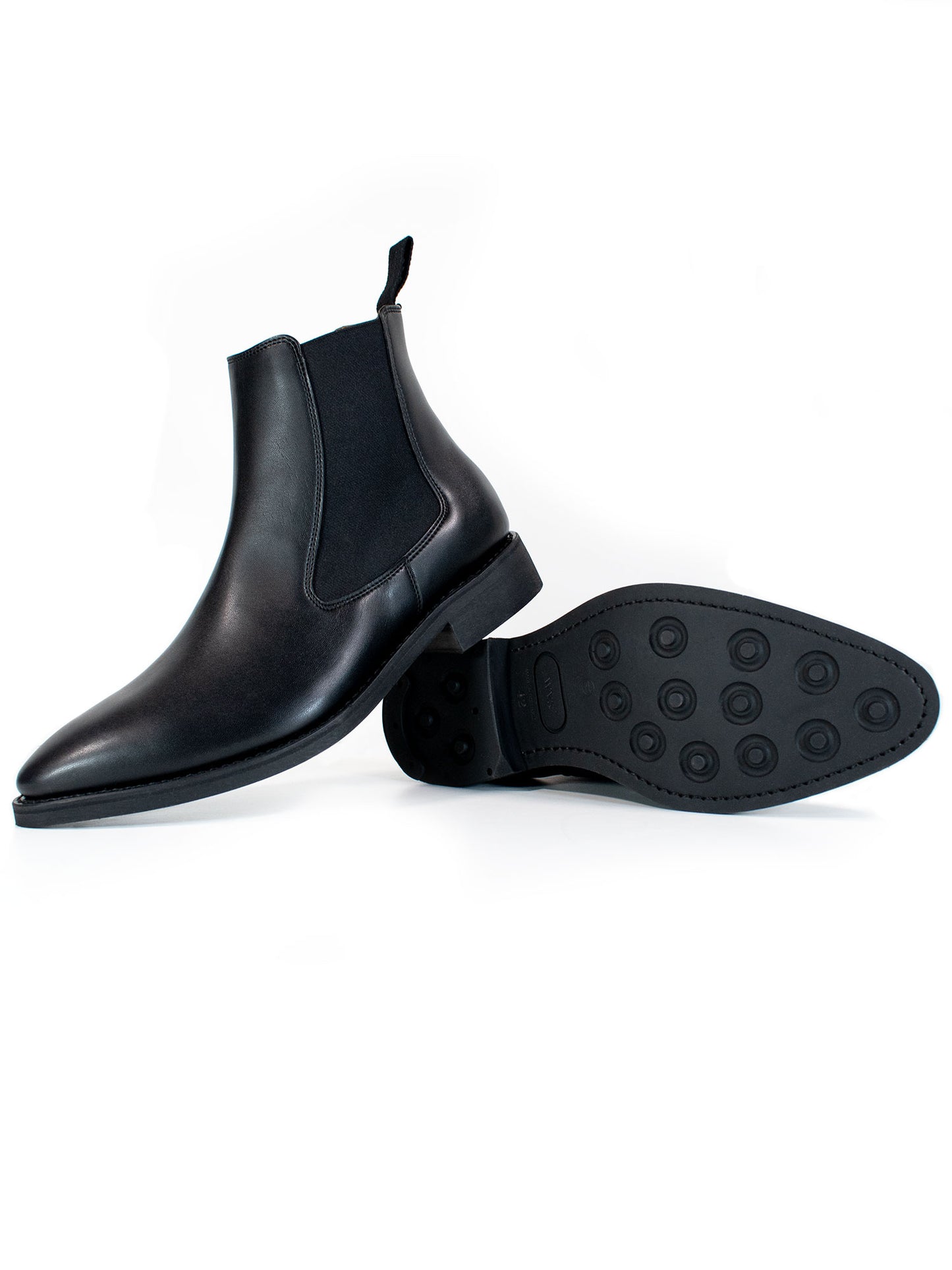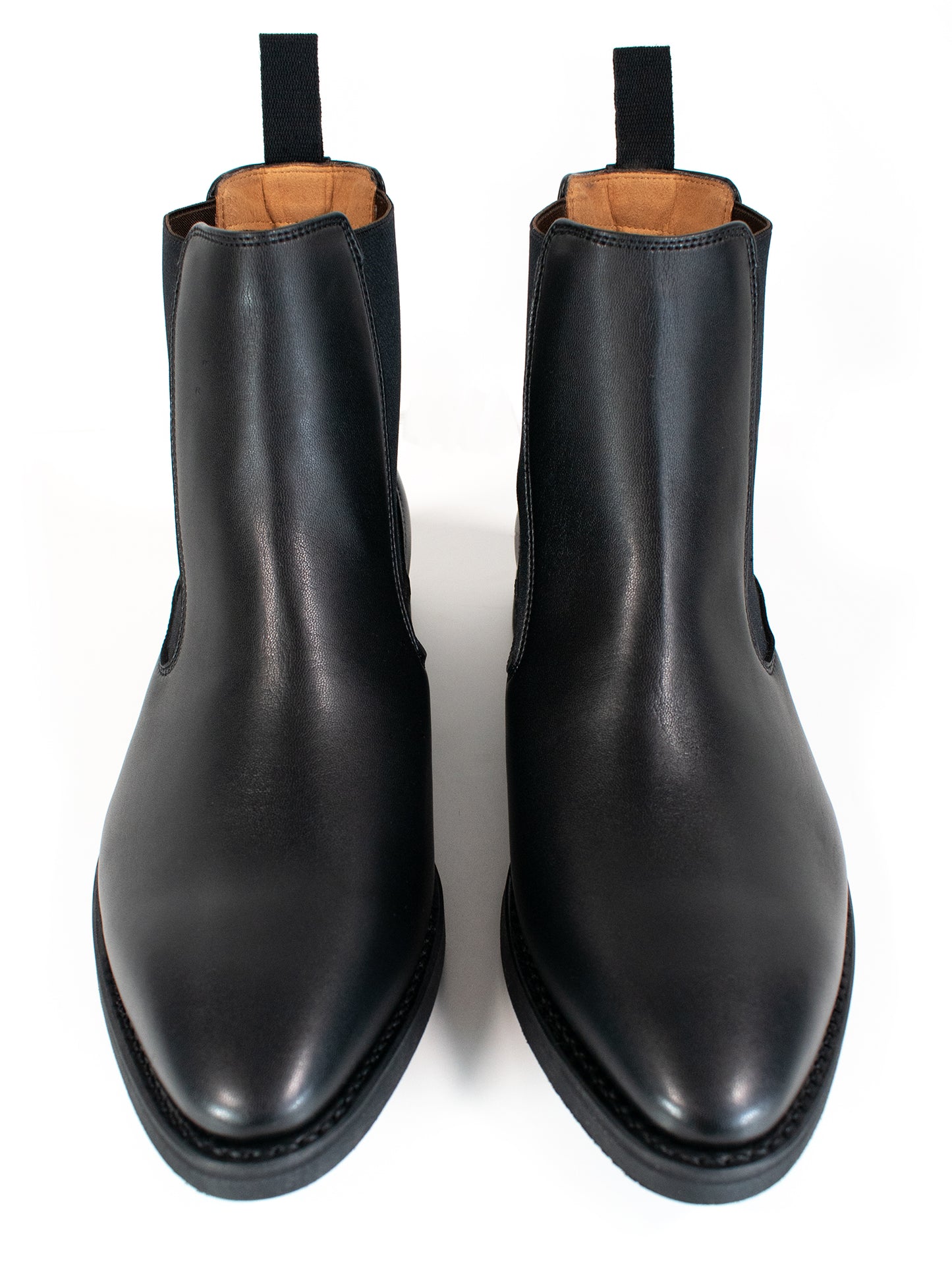 Nice looking but at a cost
I ordered a pair at 10/45 which is what I size at 100% of the time with no issue. The shoes were way too big around the ankle. They were too loose and it felt like the heel would come off. I then ordered a pair at 9.5/44 which I kept. They stay on around the ankle much more comfortably but now my toes are completely smothered and it's painful to walk all day in. I don't know what massive size ankles people have, but these shoes are not hard to put on; if anything they're hard to keep on. It's a shame as they look nice. Also the writing on the insole comes off after wearing it for the first time, but that's nbd really.
Sturdy & comfortable.
Ordered this fairly recently, and I've been wearing them rather regularly. The boots (in particular the soles) feel sturdy, but not clunky, and the insole is quite comfortable (whether in thick or thin socks). Another review did say that getting them on may require a bit of effort, but this helps, in that you know the boots won't slip easily. I've generally been satisfied with Will's footwear in the past, and this is another handy part of my business and casual wardrobe. I would certainly buy this again.
Another point for any of my in-between sizes foot compatriots: my foot size is a UK 9.5, and the UK 9.5/EU 44 fits true to size.
Excellent boots
Very comfy. One minor point is that they are a bit cumbersome to get on, but otherwise, excellent for walking in and well-made.
The shoes look exactly like in the pictures. The imitation leather looks and feels great!
Greta looking boots
I'm getting complements from them and their surprised it's vegan friendly. And after 218 days they are still holding up strong, I wear them maybe twice a week but still look good