Regular price
Sale price
€175,00
Unit price
per
Sale
Sold out
Our notes
These make great smart snow boots, as they will protect you from snow, slush and deep puddles and keep your feet warm down to -22° / -7 6 Fahrenheit
The uppers have a waterproof construction with a special waterproof membrane coupled with treated uppers (PFC free) that allow breathability and long lasting waterproof protection
Lined all the way to your toes with Primaloft insulation material made from 90% recycled content and a deep luxurious vegan fur to keep your feet snug
Thick solid rubber outsoles that have deep tread lugs to provide a high level of durability and traction
Deep squishy recycled insoles that don't crush down help make these boots comfy enough to wear all-day
Ethics & Sustainability
This product is certified carbon-neutral
It's delivered to you through our carbon-neutral supply chain in paper and cardboard packaging
You can return it free of charge for 365 days with our paperless carbon-neutral returns service
Use our return to recycle service when this product's at its end of life
Always and forever vegan
Made in Portugal
Read more about our Ethics & Sustainability
Share
View full details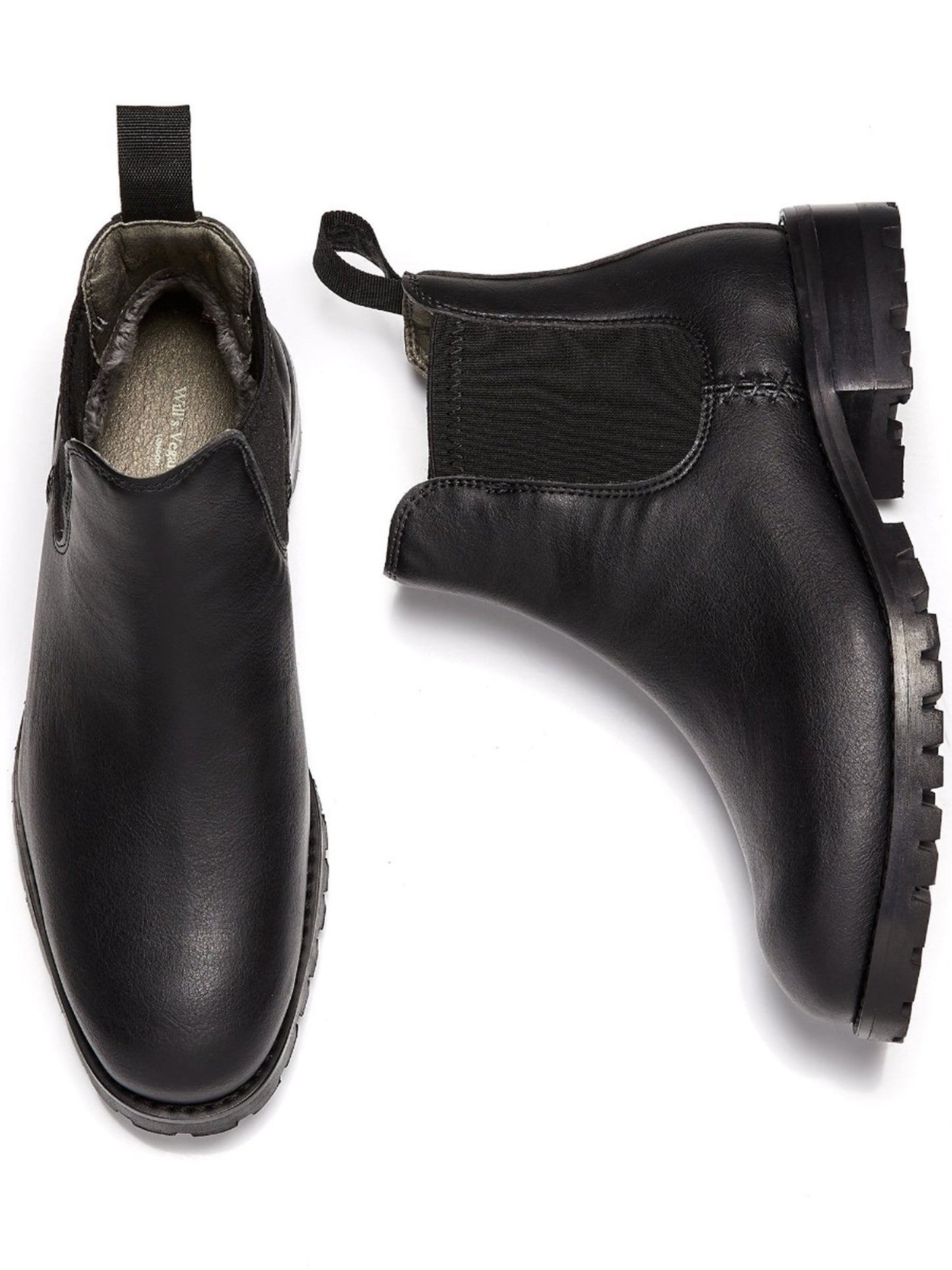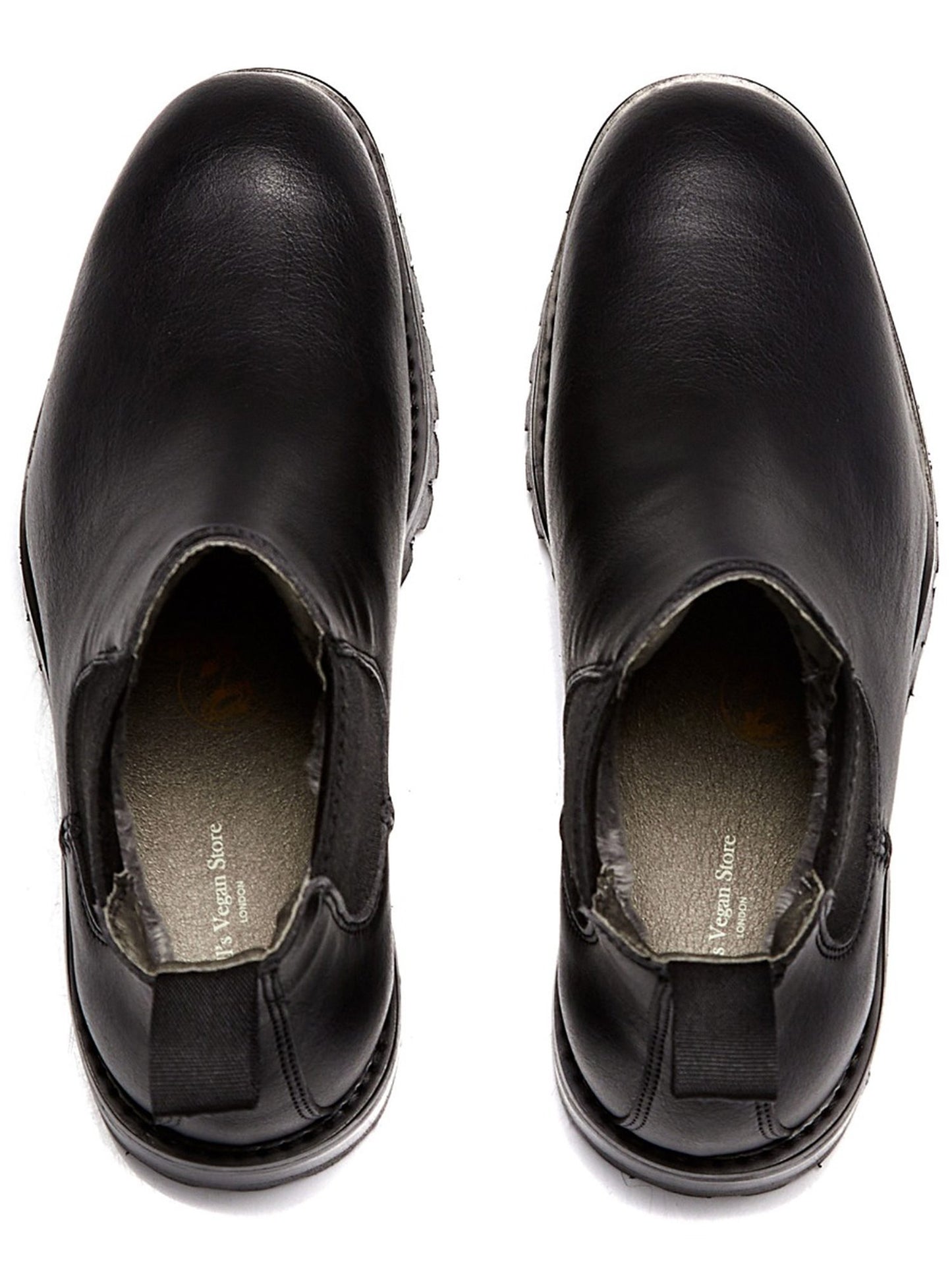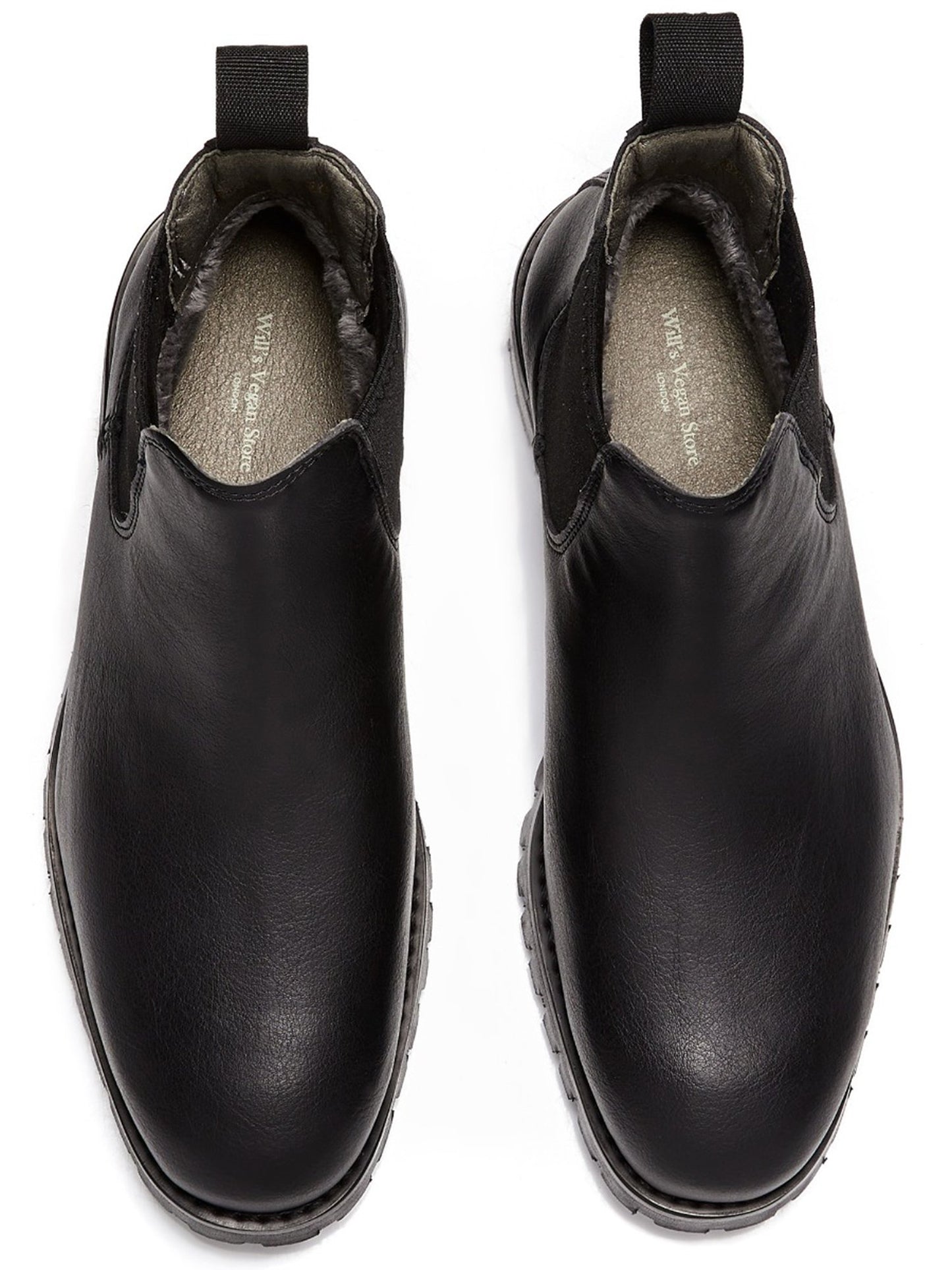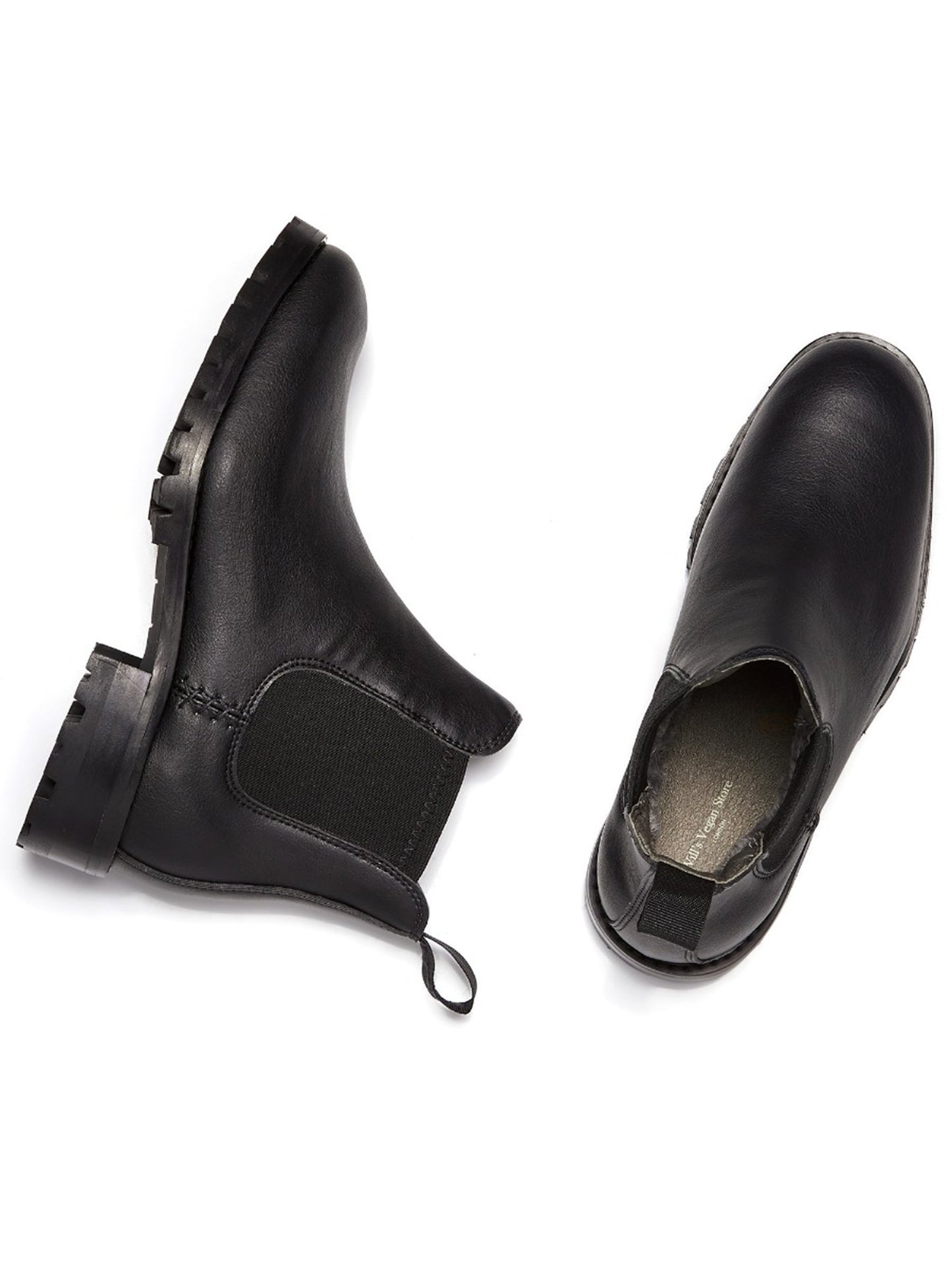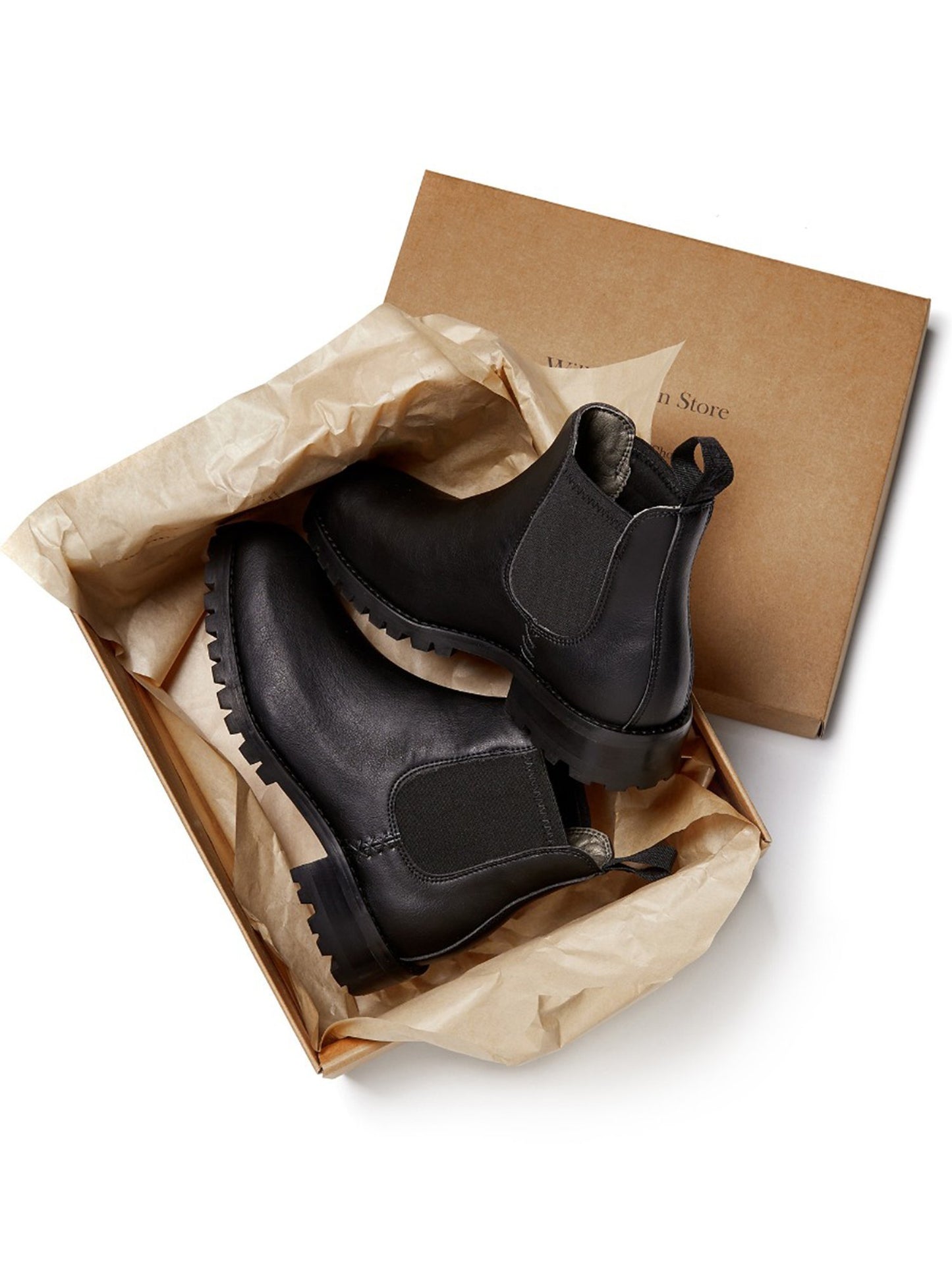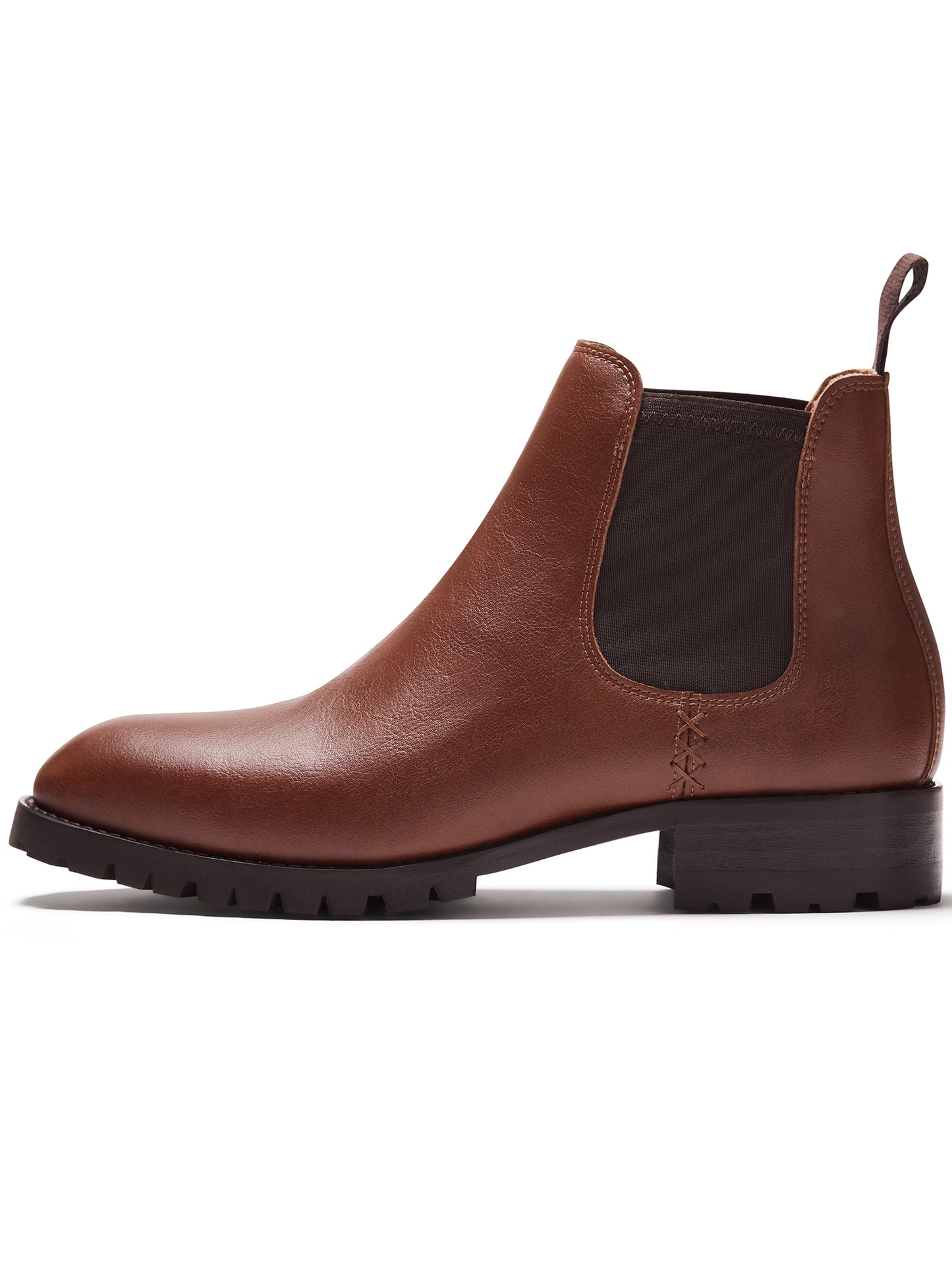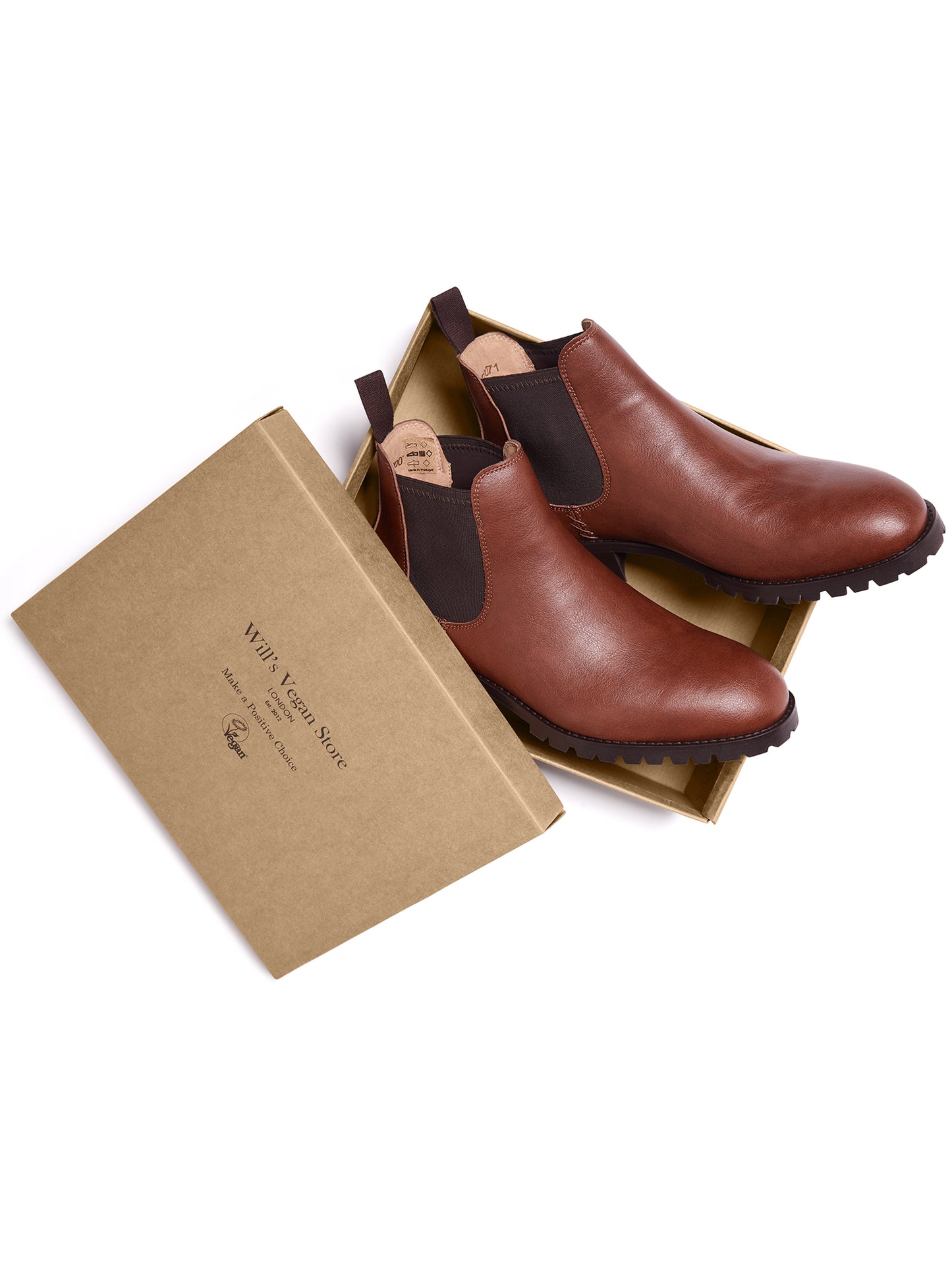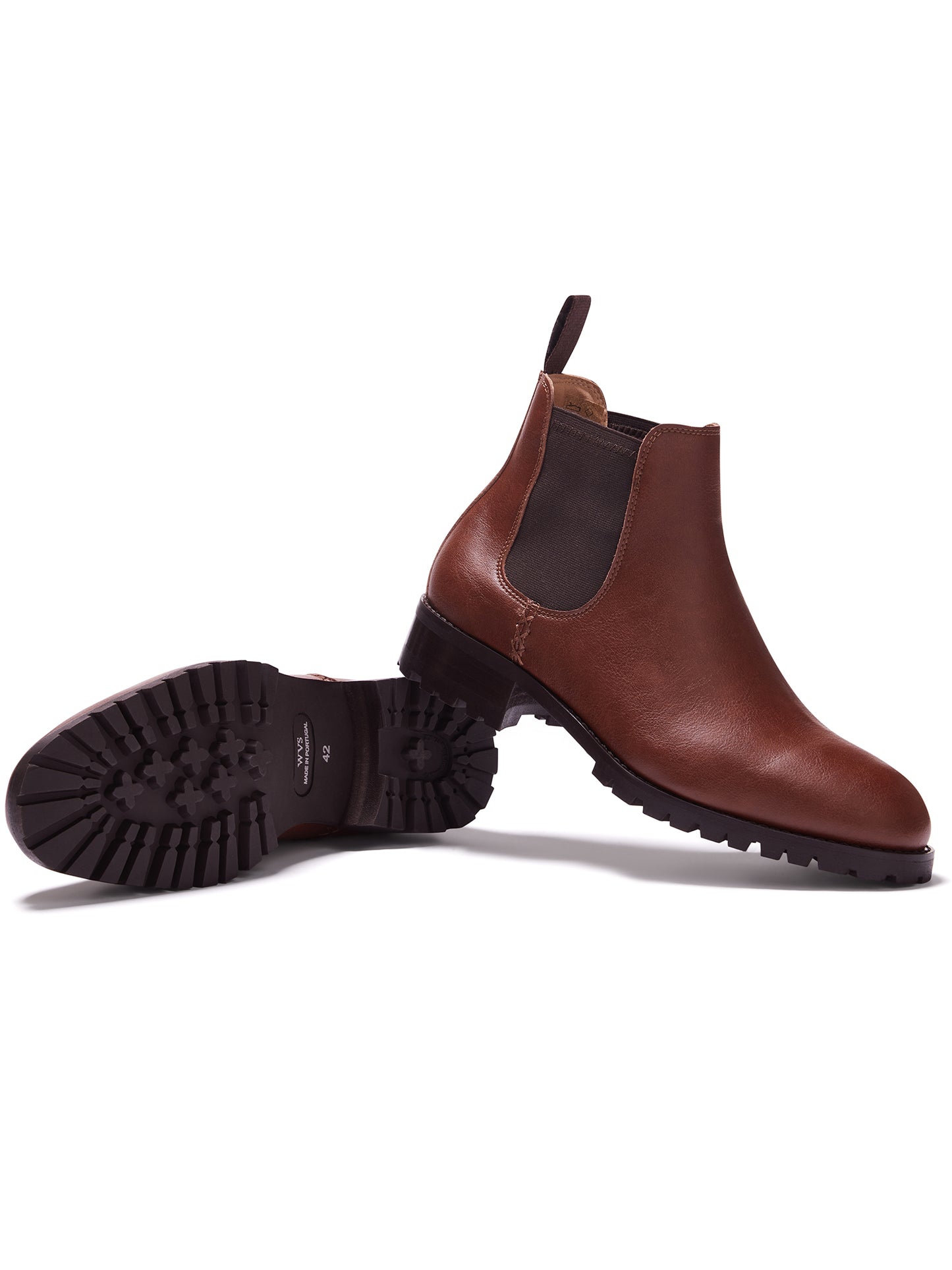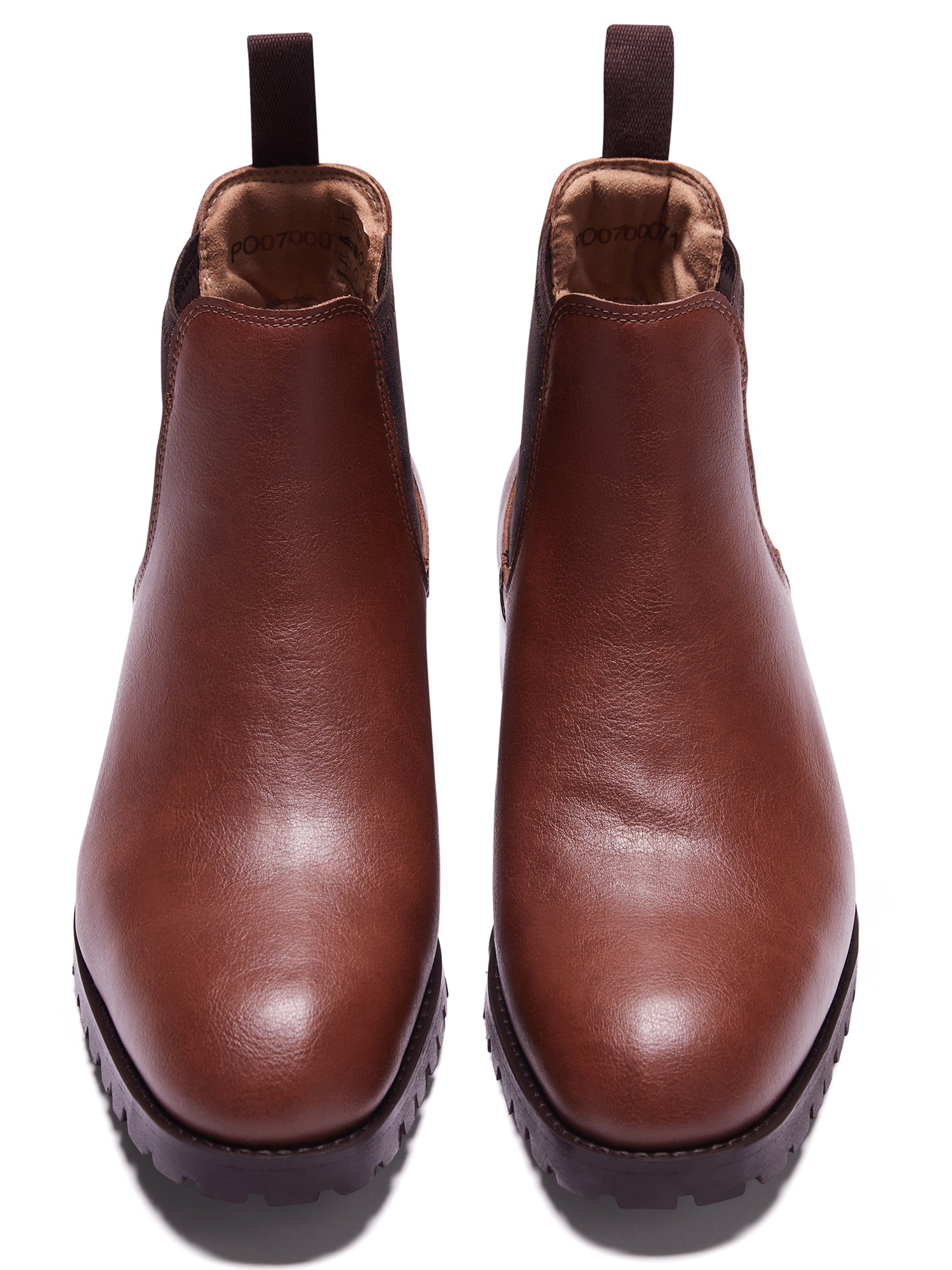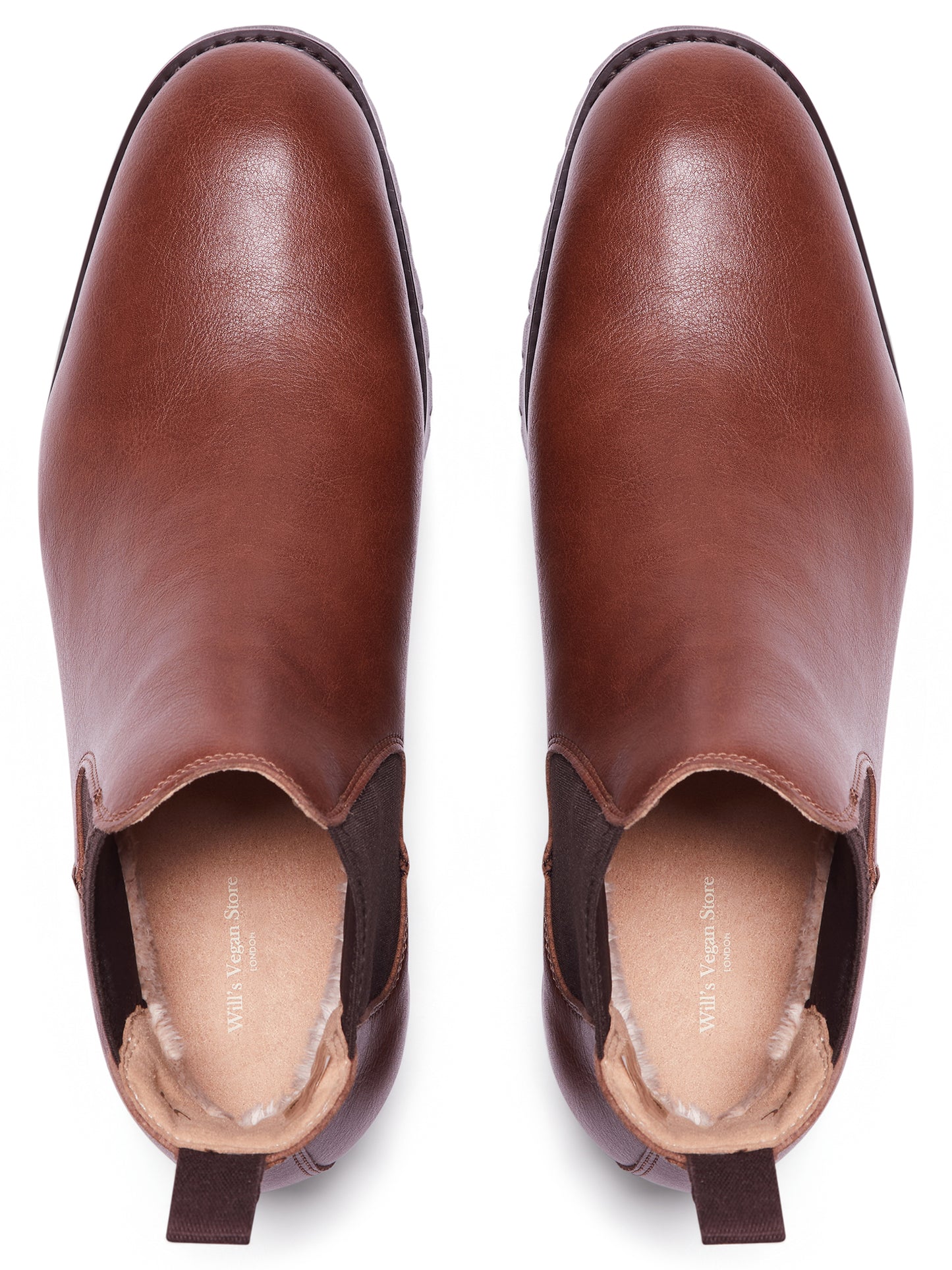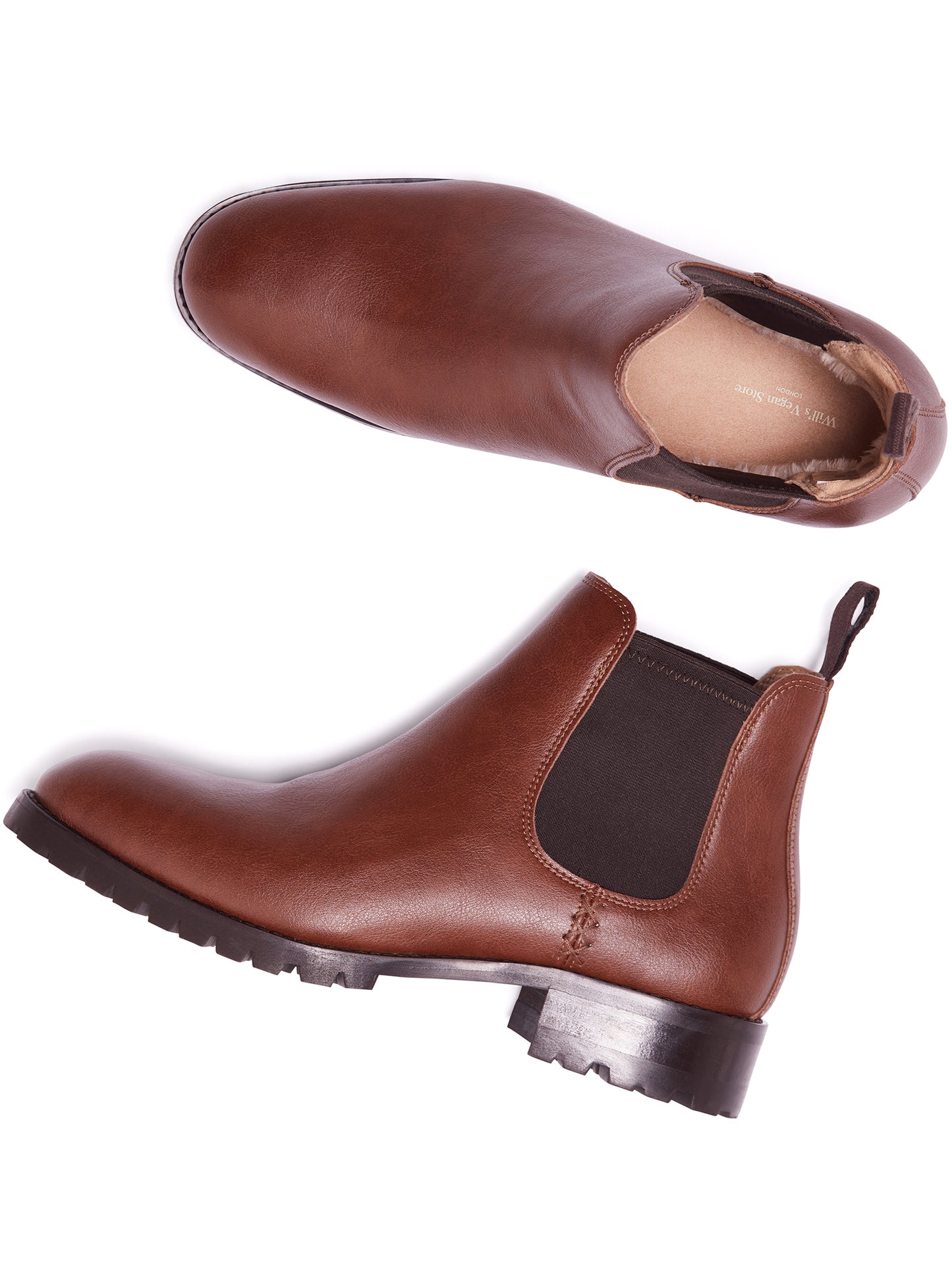 Love them
I've had these for a little over a month now, and they're fantastic. They're a tight fit with thick socks on, and the left insert does pop out sometimes when I take them off, but they're comfortable, warm, and look great.
Great boots
I love how warm these boots are as well as looking great and keeping my feet dry. They're quite a snug fit because of the insulation which means I don't tend to wear thick socks with them but that doesn't matter so much with the warmth. I would recommend the investment!
Best boots I've ever worn
Bought these for an upcoming trip to Copenhagen and decided to start wearing them in London so I can walk with them - well, they are my new go-to boots now!
Super comfortable, properly waterproof and insulated. My feet aren't cold at all, they hug my feet perfectly and are not heavy at all to walk on them.
Great investment!
Amazing shoes
I have been wearing these shoes for several months now. They are amazing. I wear them all day, to work and on walks. My feet don't get sore. They can be worn with dresses.
I have never been able to wear shoes like this as my ankle is small and usually these types of shoes are very loose around the ankle and slide off or give me blisters. The design of these shoes is perfect for my feet. I am so glad to finally have comfy easy to slide on boots. I would definitely recommend. Worth the price. Great quality. I'm sure they will last years.
Comfy shoe...at first
These were comfy and snug at first but they were tight around my pinky toe and causes some blisters. Hopefully they will be better with breaking them in more. These were also not as warm as I thought they'd be.
Hi Amy,
I am sorry to hear they are a little tight. They will soften and stretch a little with wear as they break in. Usually our boots and shoes do not need breaking in, but sometimes they do, and this should happen in a few wears as they fit to the shape of your feet. During this time I recommend wearing a plaster around the rub points to avoid blistering.
You should find you can wear these boots comfortably in sub zero temperatures, they are designed to be warm to wear through the seasons - please let us know if you have any issues with their insulation so we can help you further.
At any point you need help, just reply back to the email we just sent to you - or reach out to our customer help team.
Speak soon,
Will