Regular price
Sale price
€60,00
Unit price
per
Sale
Sold out
Our notes
Smart black trainers with lace up frount
Created with Italian vegan leather made with plants using bio oil sourced from organic cereal crops grown in Northern Europe in a carbon neutral process
Breathable and water resistant
Durable, grippy and flexible rubber outsoles
Cushioning non crush down insoles made with recycled rubber
Ethics & Sustainability
This product is certified carbon-neutral
It's delivered to you through our carbon-neutral supply chain in paper and cardboard packaging
You can return it free of charge for 365 days with our paperless carbon-neutral returns service
Use our return to recycle service when this product's at its end of life
Always and forever vegan
Made in Portugal
Read more about our Ethics & Sustainability
Share
View full details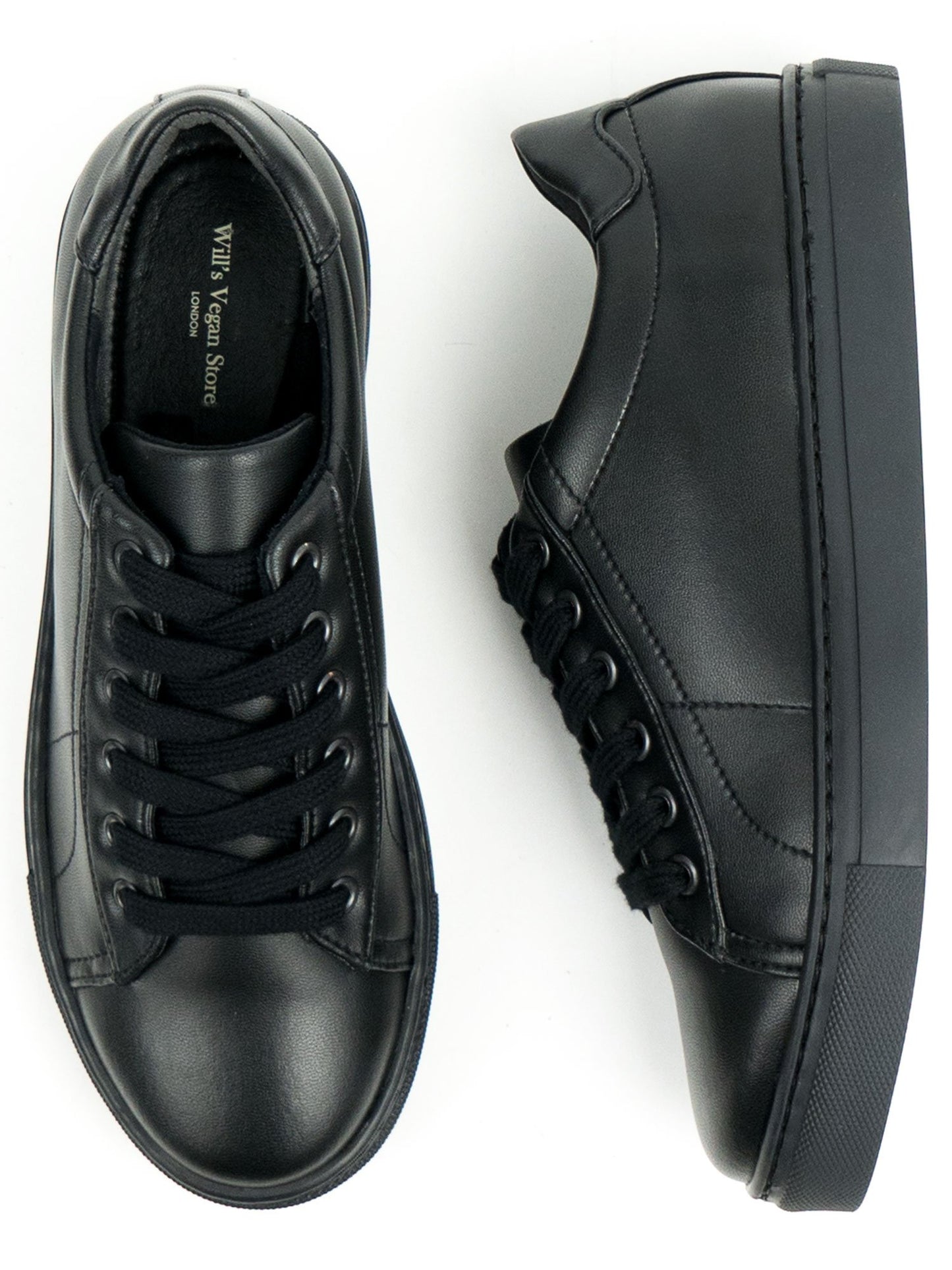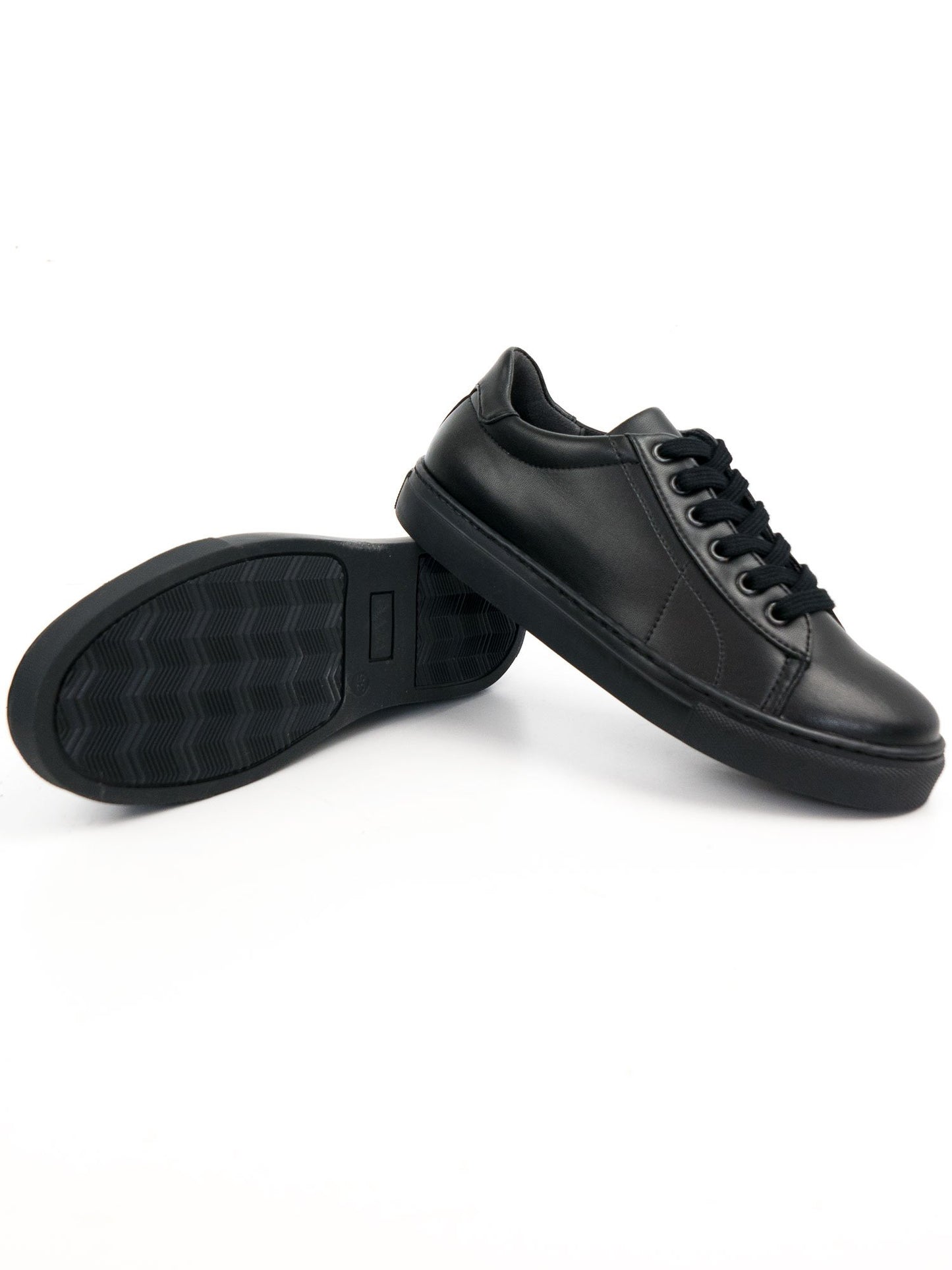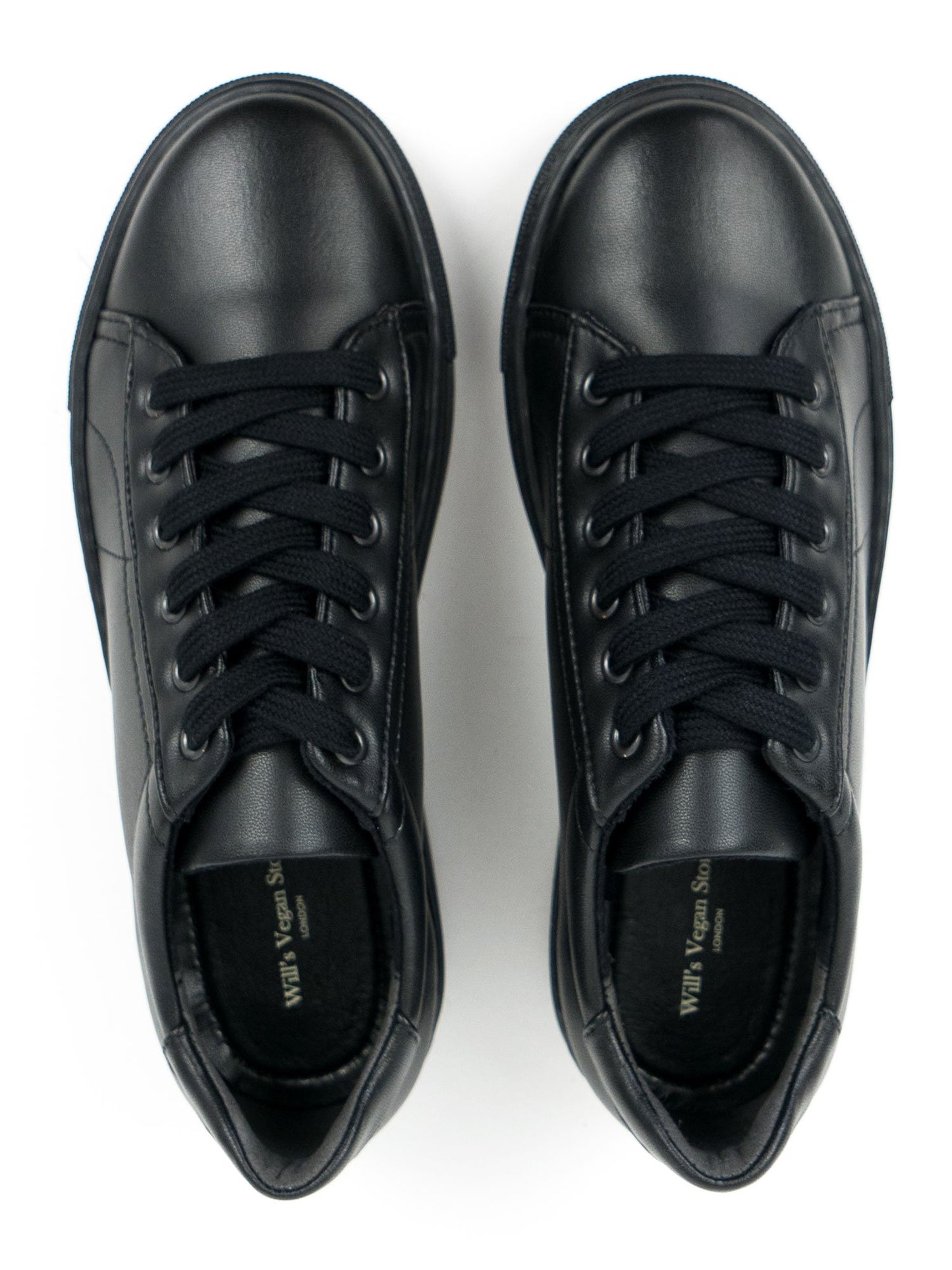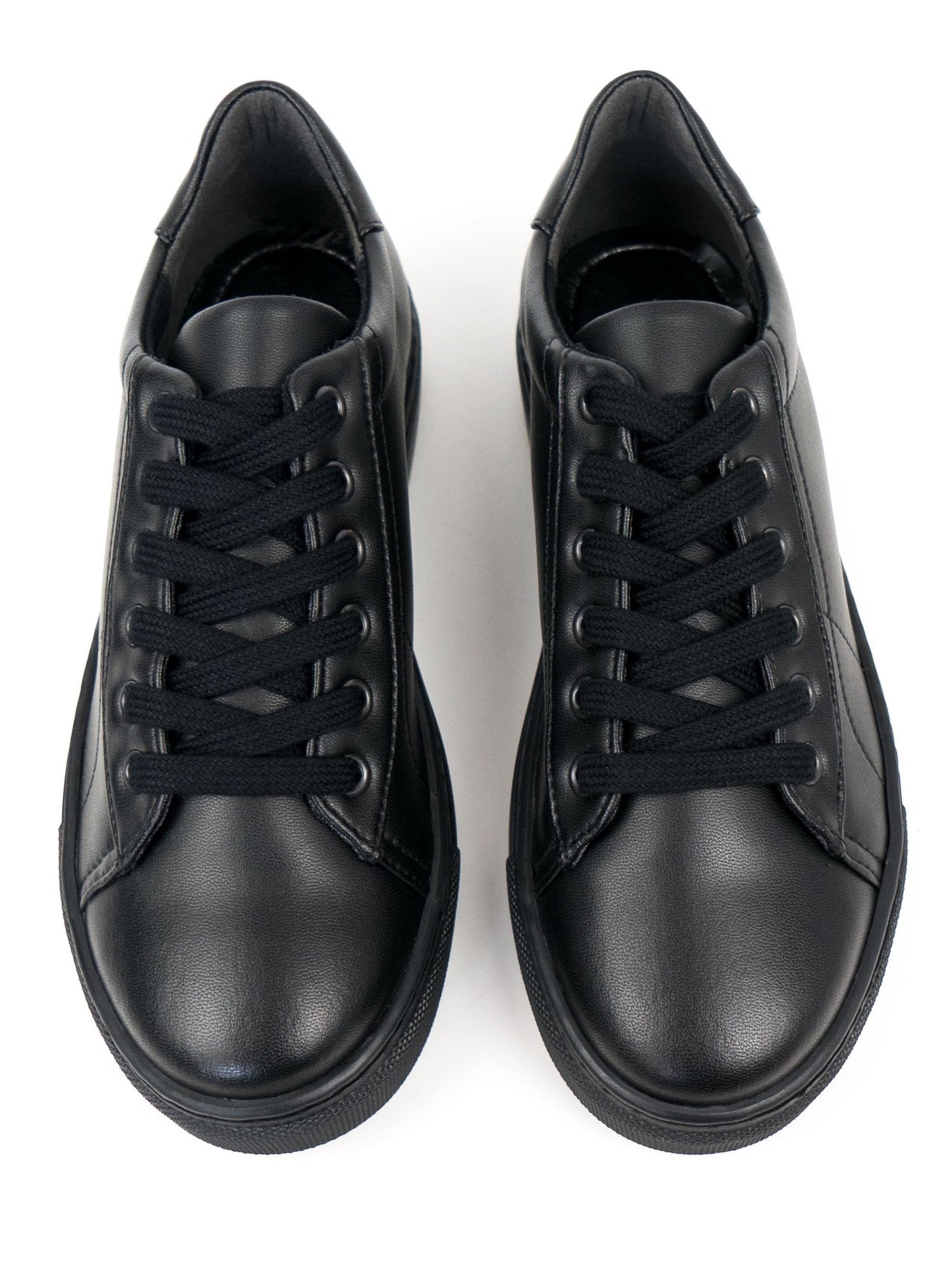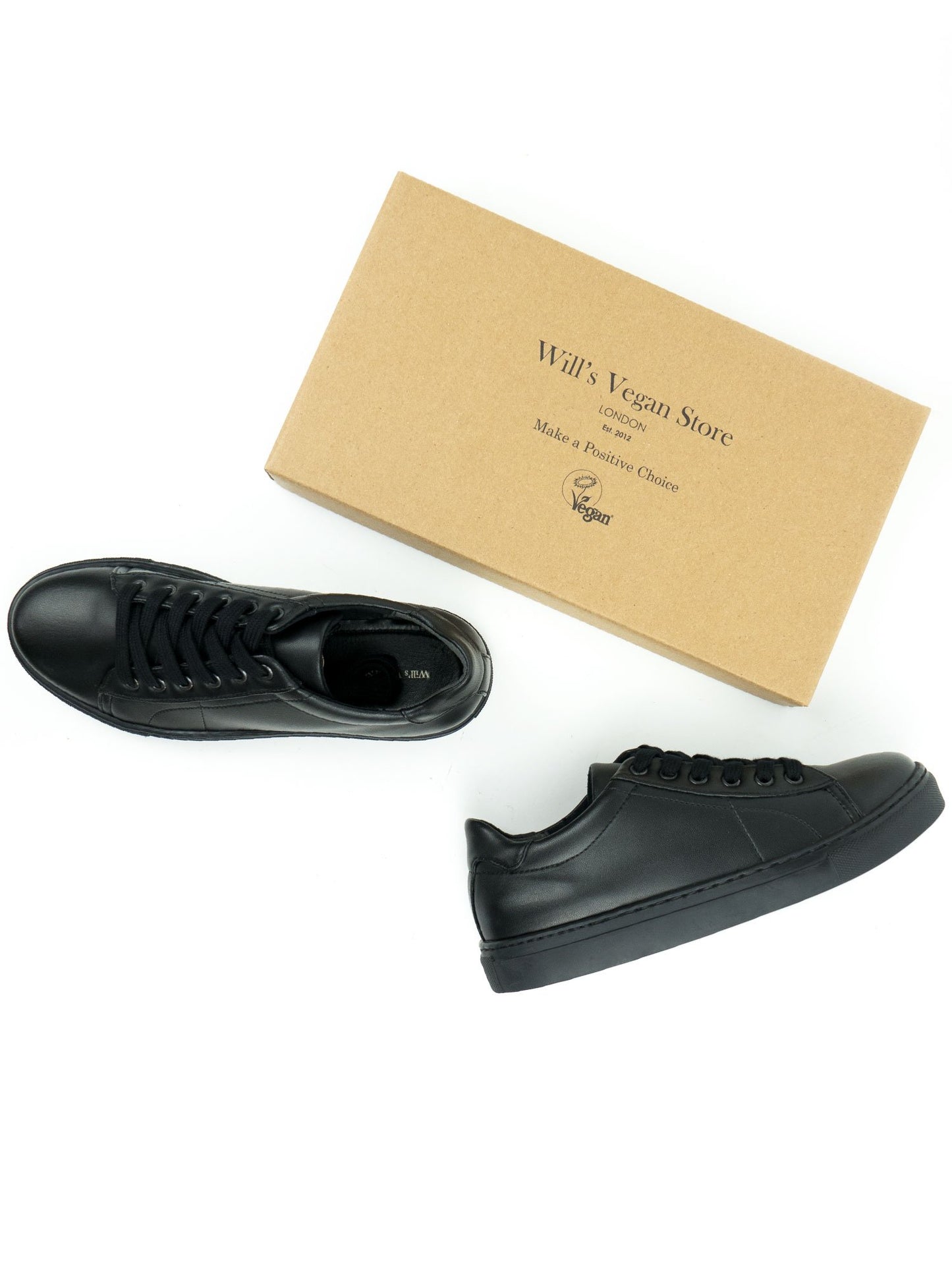 Great school shoes!
Got these for my son to have as school shoes as there is a dearth of vegan black school shoes for boys. They're marketed as sneakers but honestly look more like a shoe to me. Well made and comfortable for my son who has slightly wider than average feet. Would buy again. Hopefully they'll continue to stock all sizes!
Fantastic, just need larger sizes
These shoes were superb. Hard wearing, flexible and fashionable enough for a teenage kid. Only wish they did them in larger sizes. Grown out of these now and can't find a replacement. Please do them in 6+ sizes.
Really good
I bought this pair of shoes for my daughter as a school shoes. And she absolutely loves it. Quality and style, I think they will be OK even for her younger sister later
Excellent shoes and service
I wish you made them in a larger size. It's so hard to get vegan school shoes for kids ages 12+
Great Hard Wearing Shoes
I bought these for my daughter who normally wears out about a pair of shoes a term. These shoes have lasted a whole year!
They are great for active kids who climb trees and run around. The material is hard wearing and doesn't scuff easily.
The best school shoes we had bought.