Regular price
Sale price
€100,00
Unit price
per
Sale
Sold out
Our notes
We've not changed our NY Sneakers much since they first launched in 2015.
Like most models in our permanent collection, we've just made tweaks and adjustments along the way to make them the best vegan sneakers we know how.
The newest update we've made is to the uppers. In the latest batch, they're made with our new matt finish Italian vegan leather made with 69% biobased content. 
We love this new finish. We think it gives a more luxe feel & look. Actually, we're using it in all new batches of our white sneakers & trainers.
Another thing is the tan rubber outsoles on the bottom now have recycled content. You'll see this in the flecks of material contained within them.
Apart from that, nothing has changed. Same side-wall stitching on the outsoles. 
Same stitching details throughout the uppers. Same deep squishy recycled insoles. Same comfy fit. Same attention to detail you can expect from WVS, from the metal lace tips to the super-strong laces made from recycled polyester.
After all, what's there to change when you have such a classic silhouette?
Matt finish Italian vegan leather made with 69% biobased content.

Flexible, grippy and durable sidewall stitched rubber outsoles with recycled content. 

You'll see this in the flecks of material contained within them.

Deep and squishy recycled insoles.

There are two types of vegan suede lining the inside. This helps air circulate helping to keep your feet cool and providing another layer of comfort for your feet.

Strong laces made with recycled polyester with recycled lace tips.
Ethics & Sustainability
This product is certified carbon-neutral
It's delivered to you through our carbon-neutral supply chain in paper and cardboard packaging
You can return it free of charge for 365 days with our paperless carbon-neutral returns service
Use our return to recycle service when this product's at its end of life
Always and forever vegan
Made in Portugal
Read more about our Ethics & Sustainability
Share
View full details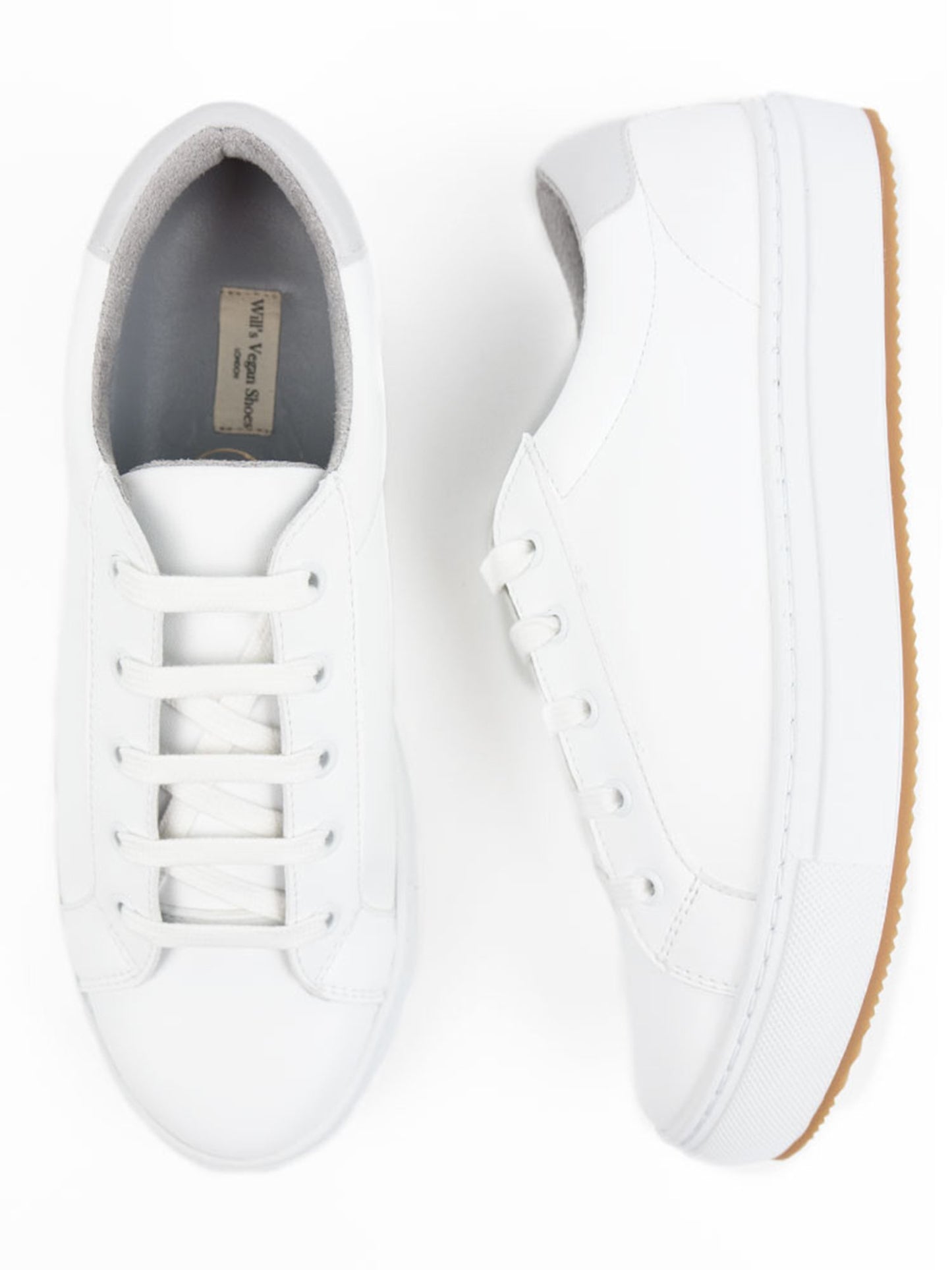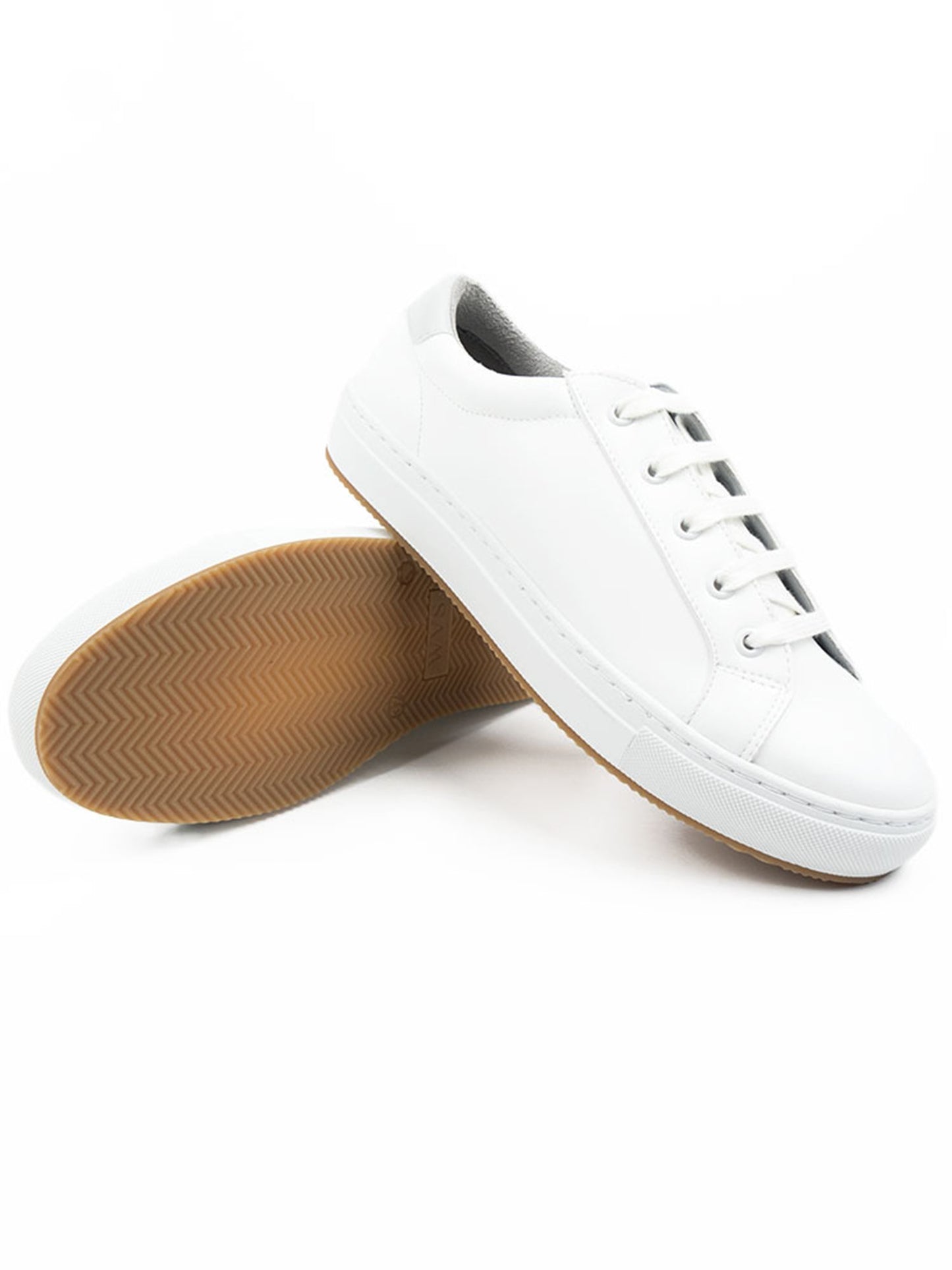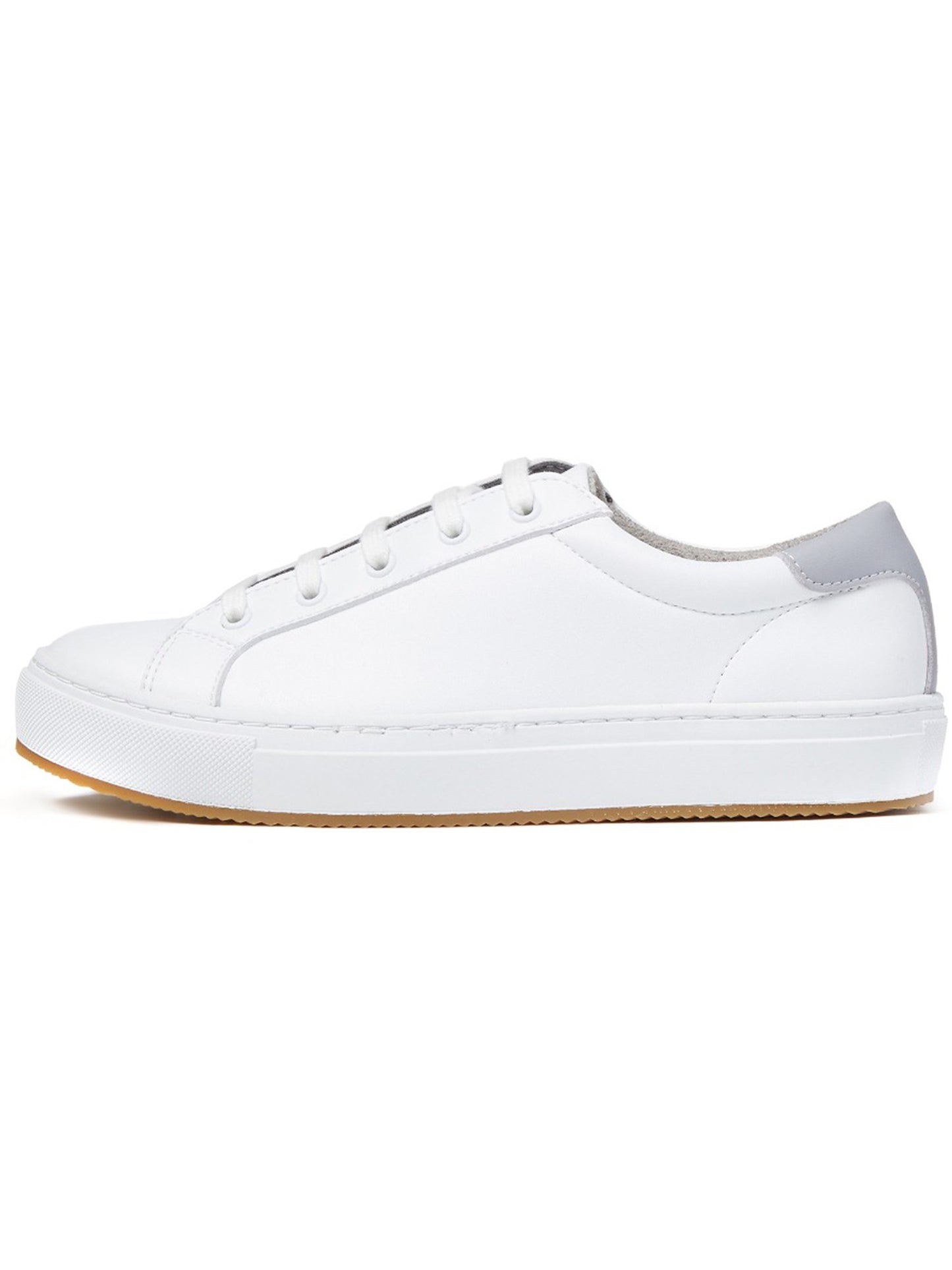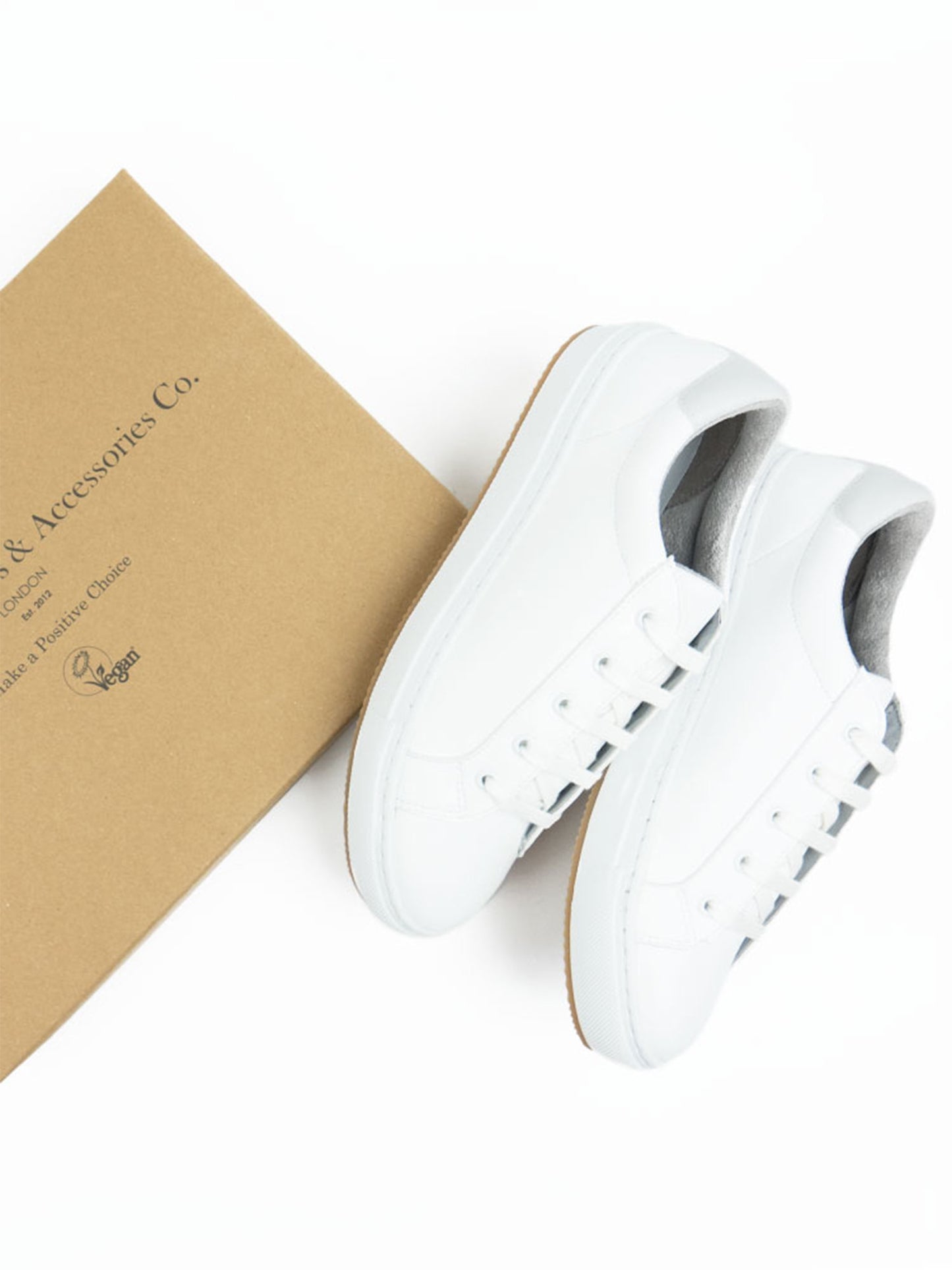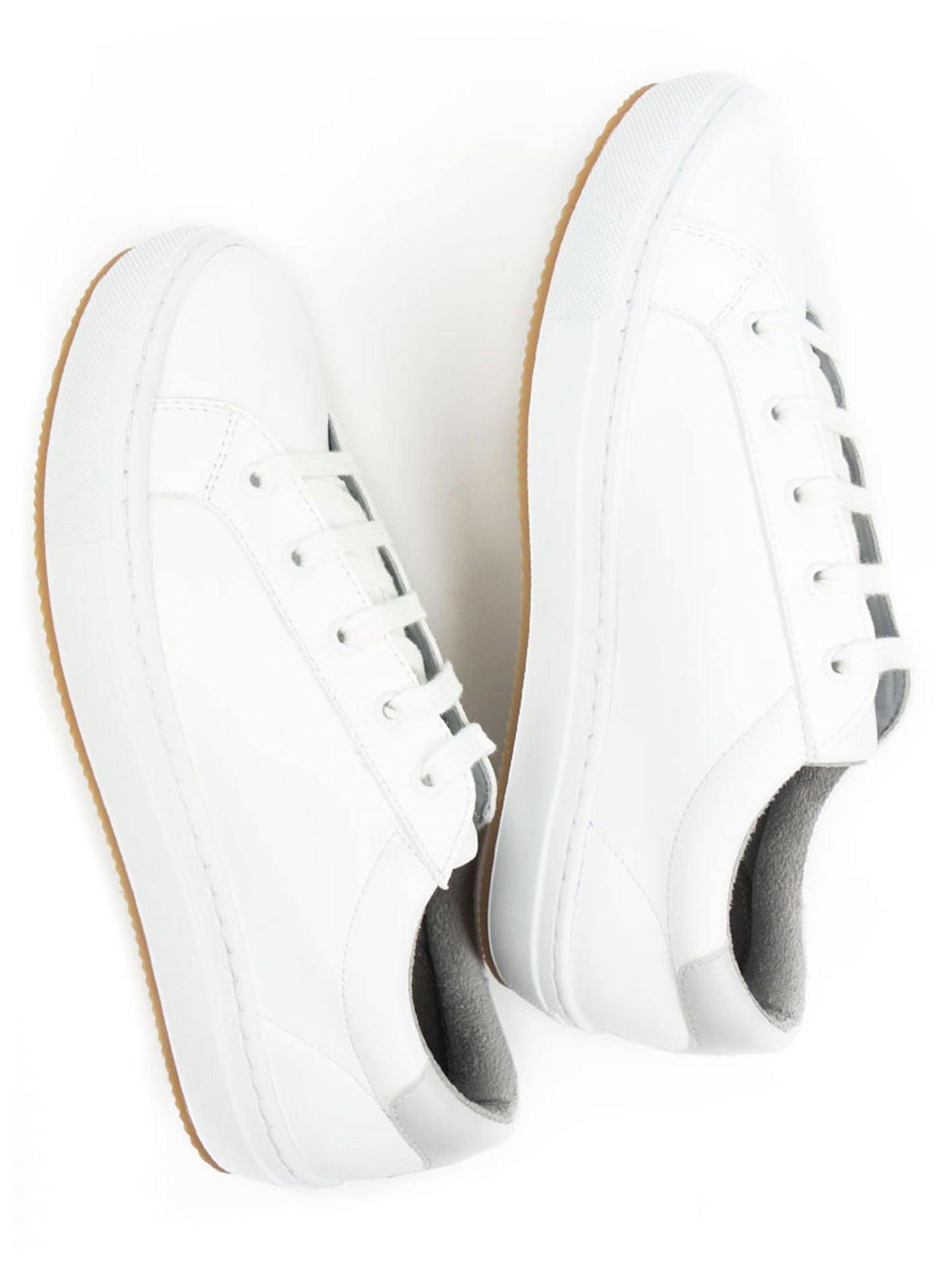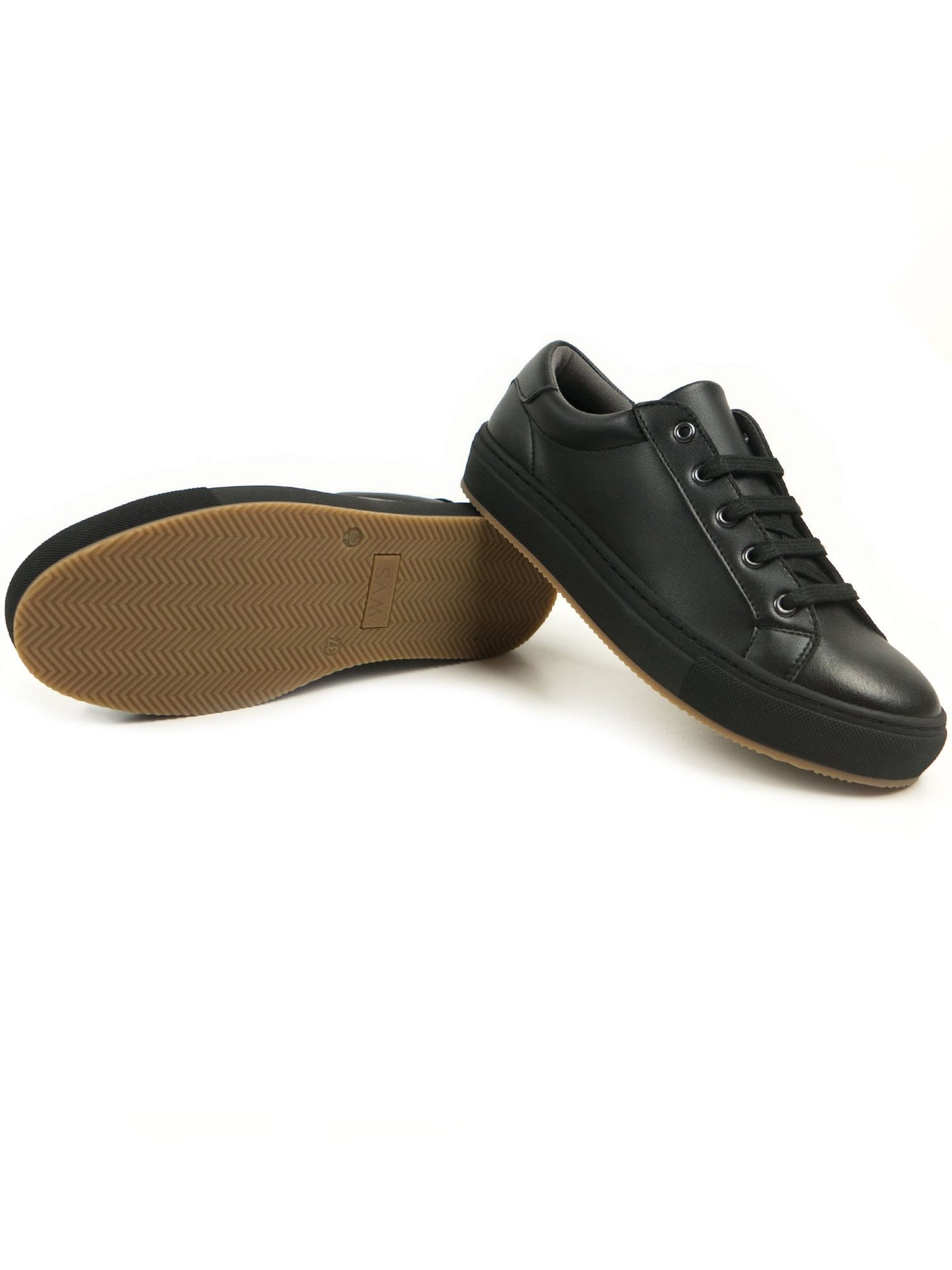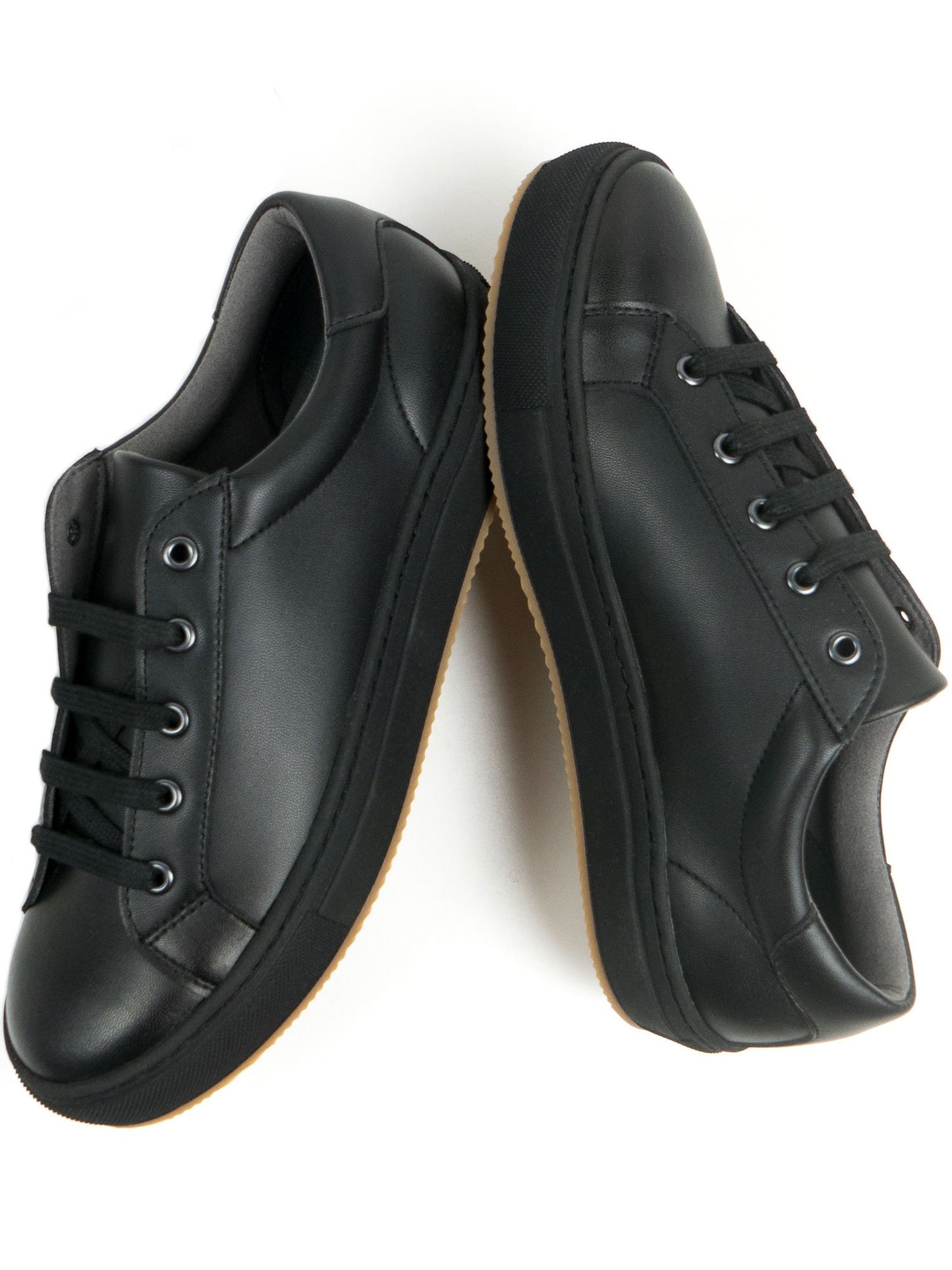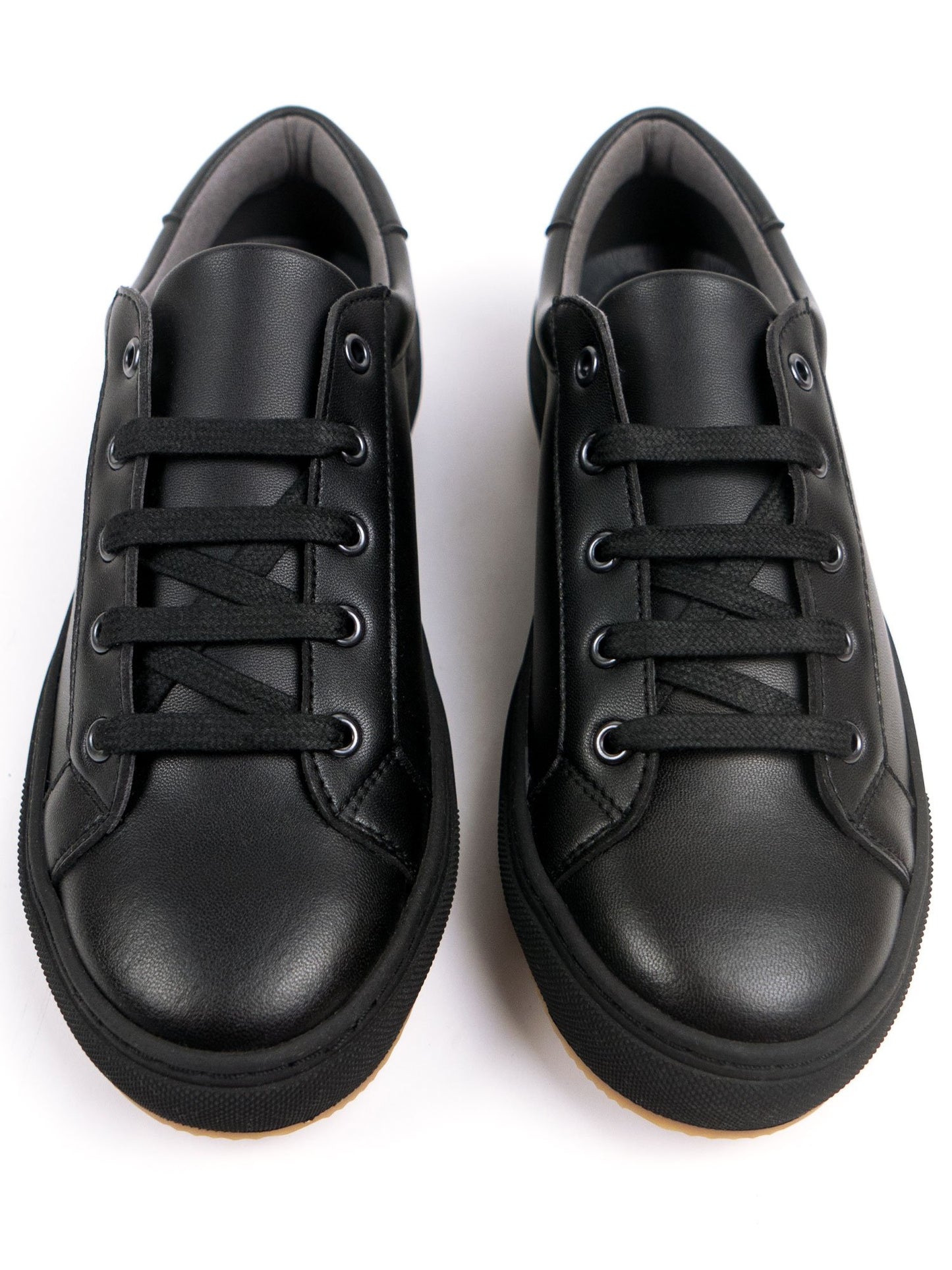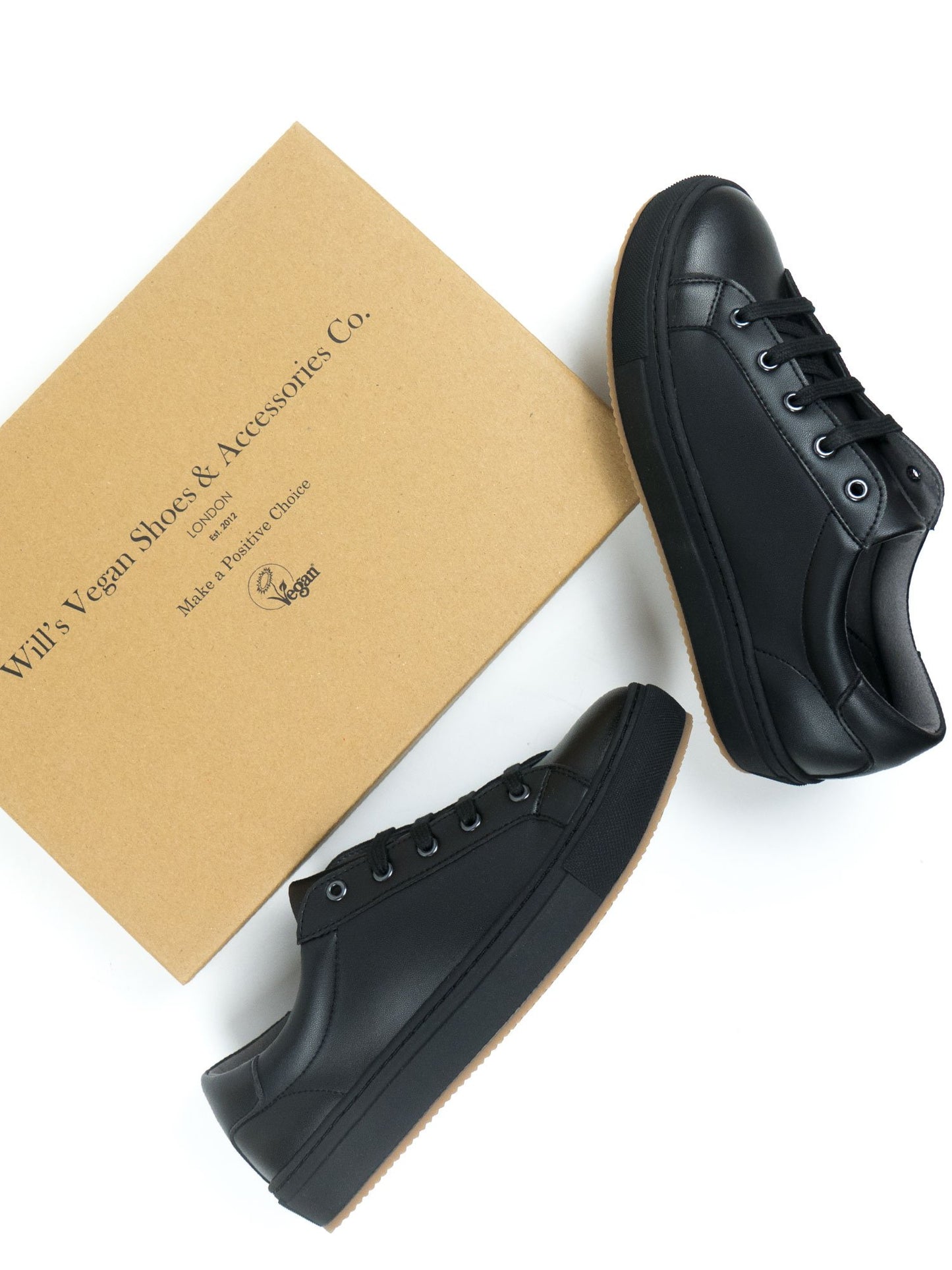 Nice shoes but run big
The NY sneakers have a great design and quality construction but they definitely run larger. I originally ordered a size 8 because I'm a 7 1/2 but they way too big ( I have an average foot width) so I returned them and got a size 7. They're still too big even with thick socks unfortunately, because I really like them
Comfortable from their first outing
I think I only wore these indoors once before venturing outside in them and I've been walking around town in them ever since, with no discomfort at all. I have quite wide feet and the beginnings of bunions so I did wonder whether to go up a size but ordered my usual size and they feel fine. They don't look too trainer-y so can be worn on a variety of occasions though perhaps not a black-tie do. As a bonus, the colour makes my legs look less white than usual :-)
Perfect basic sneakers
I bought them for a week long event, to have everyday a modern style, combining them with minimal clean outfits, but being comfortable.
A really good product
Great trainers
Excellent trainers. Trendy, high quality and sustainable. A good option to replace Adidas Stan Smiths. Very pleased.