Regular price
Sale price
€145,00
Unit price
per
Sale
Sold out
Our notes
This is probably the most requested and longest anticipated WVS release.
SUSTAINABLE / ETHICAL / VEGAN 
WVSport Safety Work Boots.
Manufactured to European S3 (S3 HRO HI CI WR SRC UNI EN ISO 20345:2012) standard these are certified safety PPE work wear.
*these boots do not comply with ASTM and cannot be worn in the USA as safety PPE work wear*
Protective composite toe cap (200 J)
Puncture resistant outsole
Waterproof construction 
Antistatic properties
Energy absorption in heel area
Slip resistance on standard ceramic floor with lubricant water and detergent
Slip resistance on steel floor with glycerine lubricant
Outsoles resistant to hydrocarbons
Outsoles resistant to heat contact
Insulated against heat
Insulating against cold
Size EU42 weighs 1.6kg (for the pair)
These boots demonstrate that high quality PPE footwear can be vegan.
Ethically made in Italy to the highest standards.
The Vibram injection outsoles have been designed with areas for grip, traction, braking and stability. 
The outsoles have been ballistic welded onto the uppers, so they will not part easily. 
The uppers have been created with abrasion and scuff resistant Lyliane 3DMX and Cordura materials, so you can take these off-road and not worry about what happens on the way. 
You can wear these all day and walk for long distances in comfort, walking on the removable cushioned anatomic insoles, your feet and ankles are supported with padding on the tongue and around the collar. 
These are lab tested waterproof, with waterproof seams, a sealed tongue and a special breathable waterproof membrane that does not allow water penetration. Put on and take off easily with the finger tab, using the high-grade laces threaded through lace hooks that are long lasting and allow smooth lace sliding. 
WVSport models are designed and produced in the foothills of the Dolomite Hills, Italy.
Each model is created using CAD design technology that simulates the different phases of the walking experience.
Advanced components and construction methods are used to create the models like the use of Vibram soles and a patented Support System which means the fit is always comfortable and secure.
Development samples are lab tested for days for their abrasion resistance, durability and water resistance. New models can take months sometimes years to develop.
The factory features one of the largest photovoltaic plants in Italy which means that 70% of the power used to produce WVSport footwear is from solar.
As well as working under EU employment, discrimination and health & safety law the factory has their own Charter of Human Responsibilities (or Code of Ethics) which helps ensure the company is committed to respecting the rights, work and dignity of its employees.
For sourcing the materials to create each model we work with the factory using a traceability system that enables us to trace back every step in the production process so we always know what has been used and where it has come from.
Manufactured to European S3 (S3 HRO HI CI WR SRC UNI EN ISO 20345:2012) standard these are certified safety PPE work wear
*these boots do not comply with ASTM and cannot be worn in the USA as safety PPE work wear*
Protective composite toe cap, puncture resistant outsole, waterproof construction, non slip Vibram outsoles
Wear these all day and walk for long distances in comfort
Ethically made in Italy to the highest standards
Ethics & Sustainability
This product is certified carbon-neutral
It's delivered to you through our carbon-neutral supply chain in paper and cardboard packaging
You can return it free of charge for 365 days with our paperless carbon-neutral returns service
Use our return to recycle service when this product's at its end of life
Always and forever vegan
Made in Italy
Read more about our Ethics & Sustainability
Share
View full details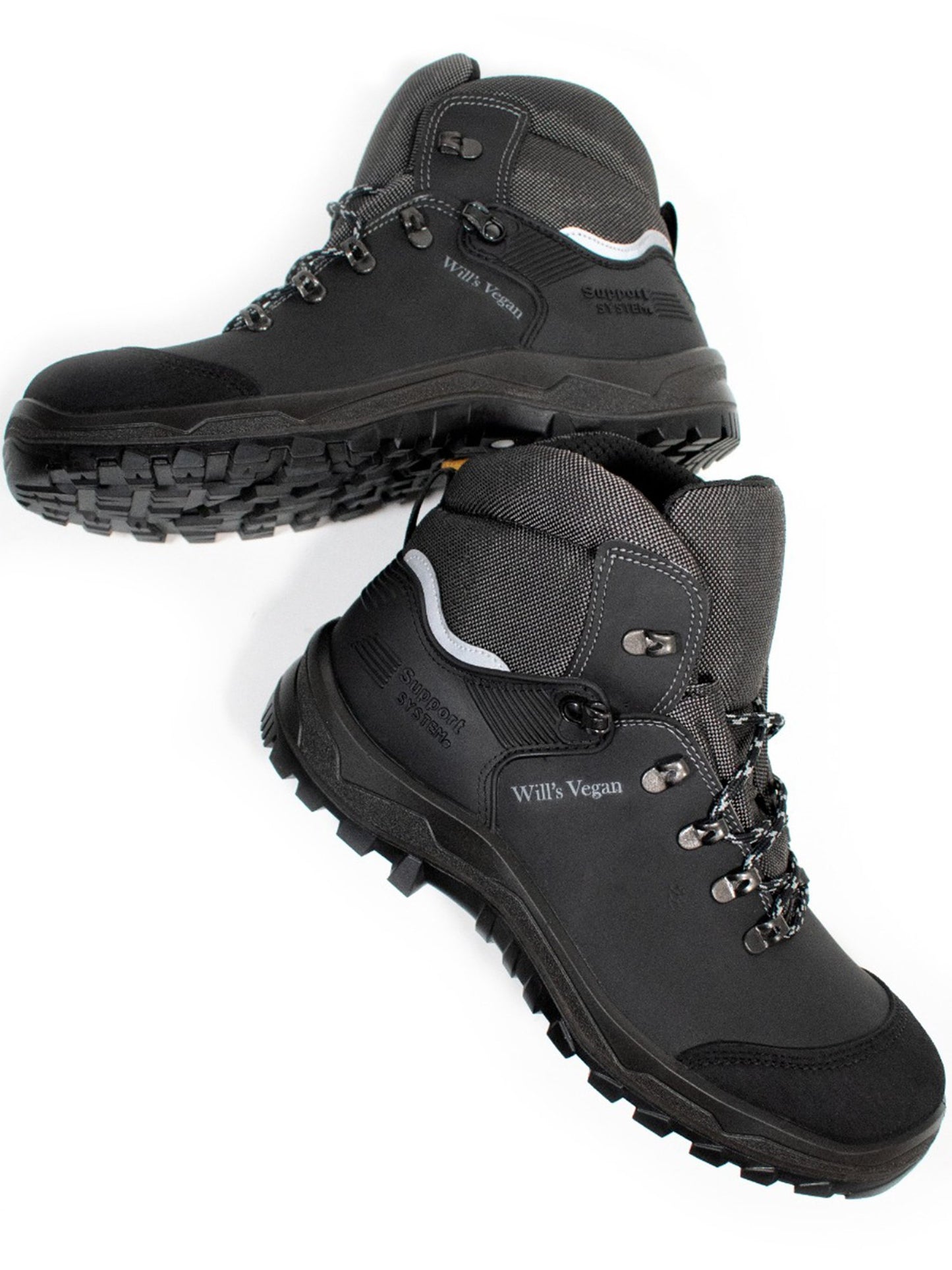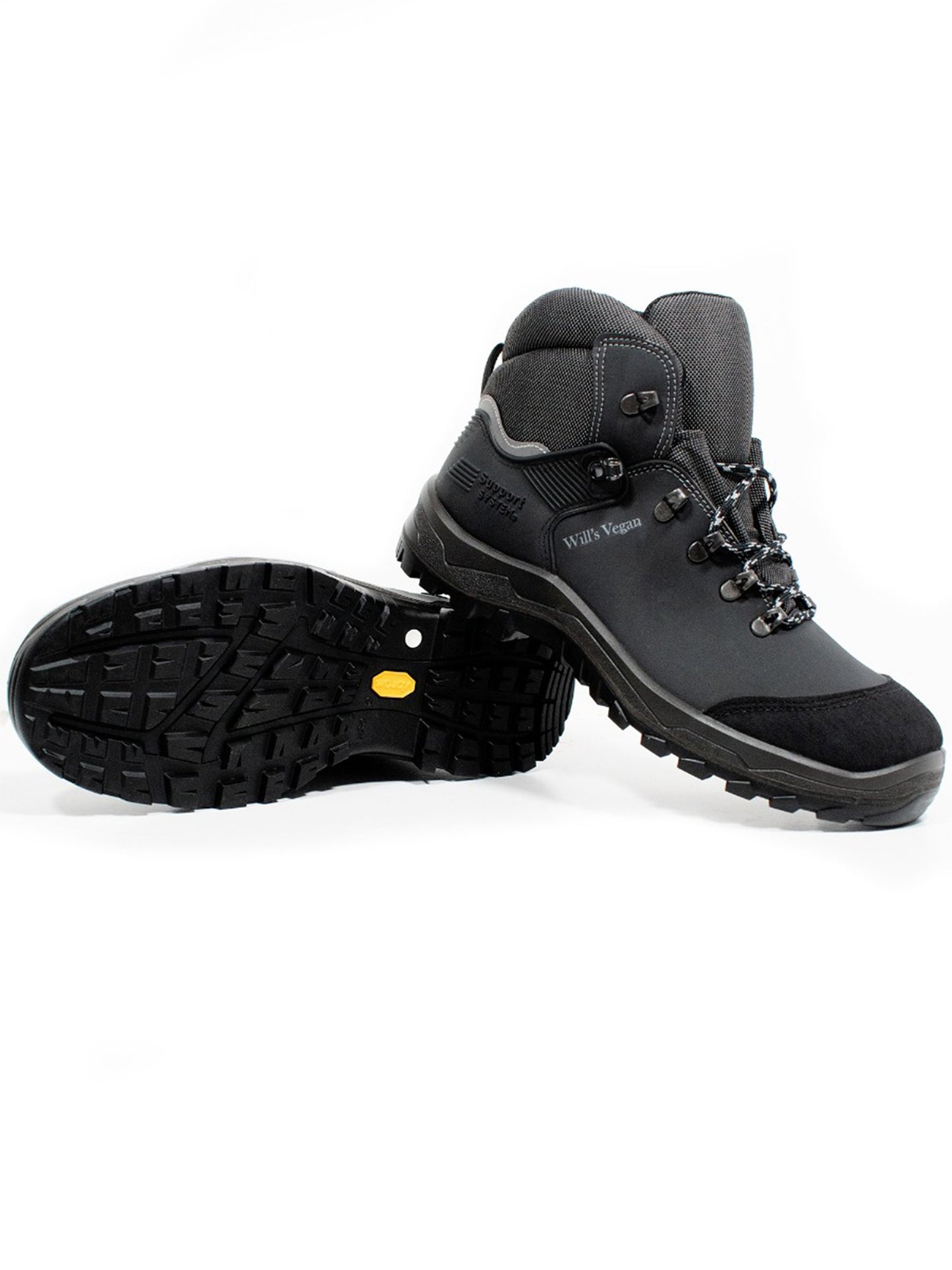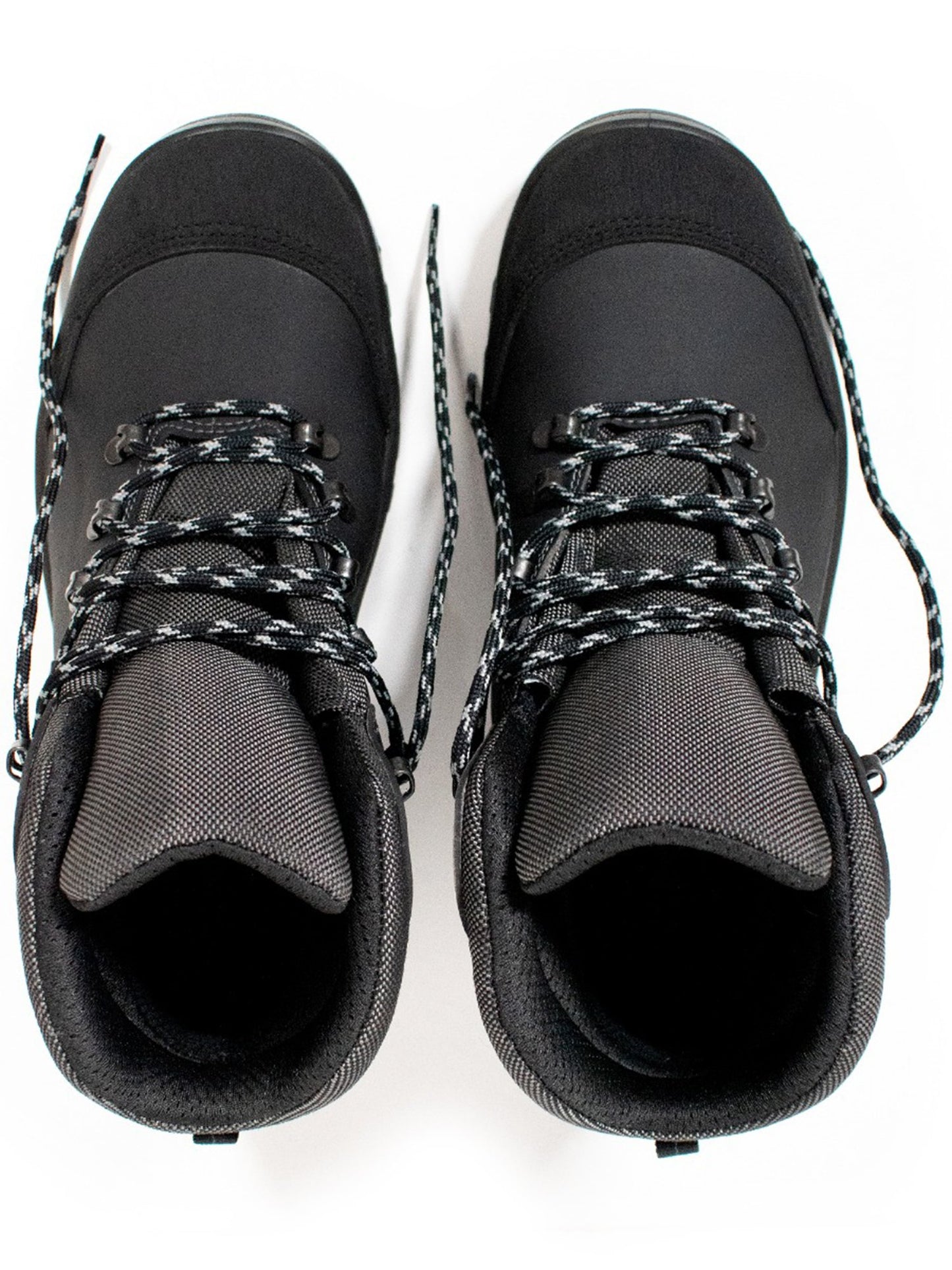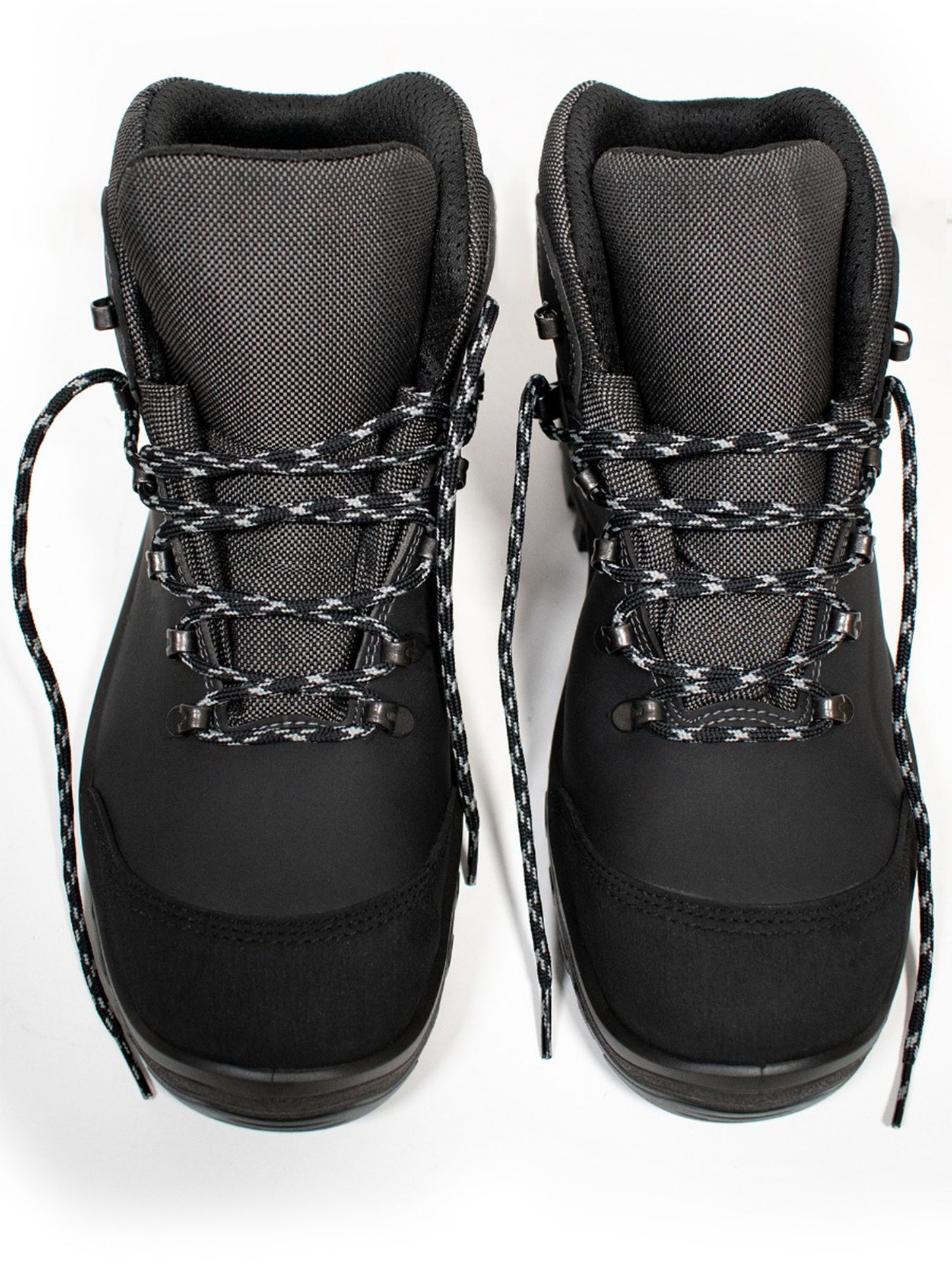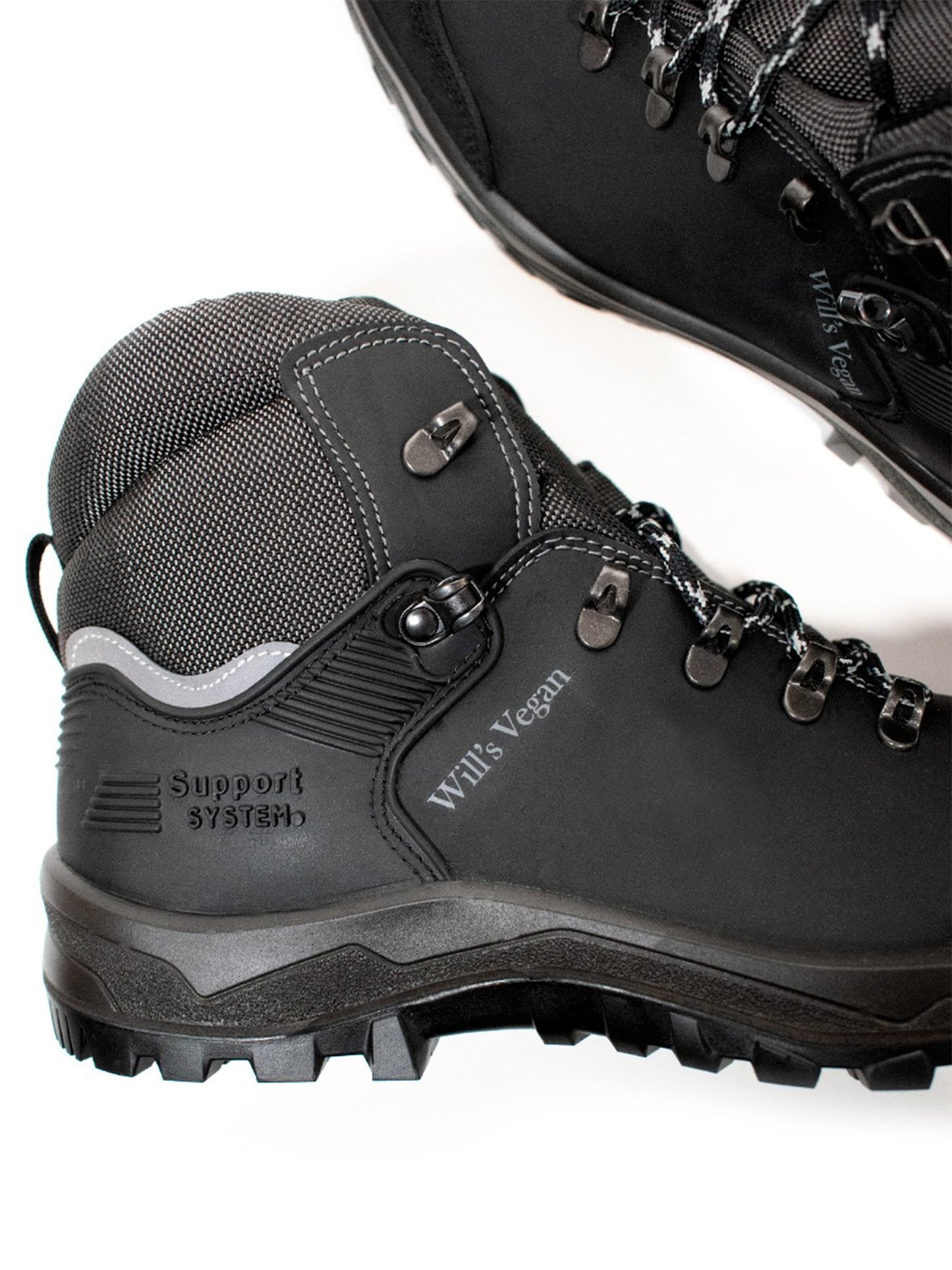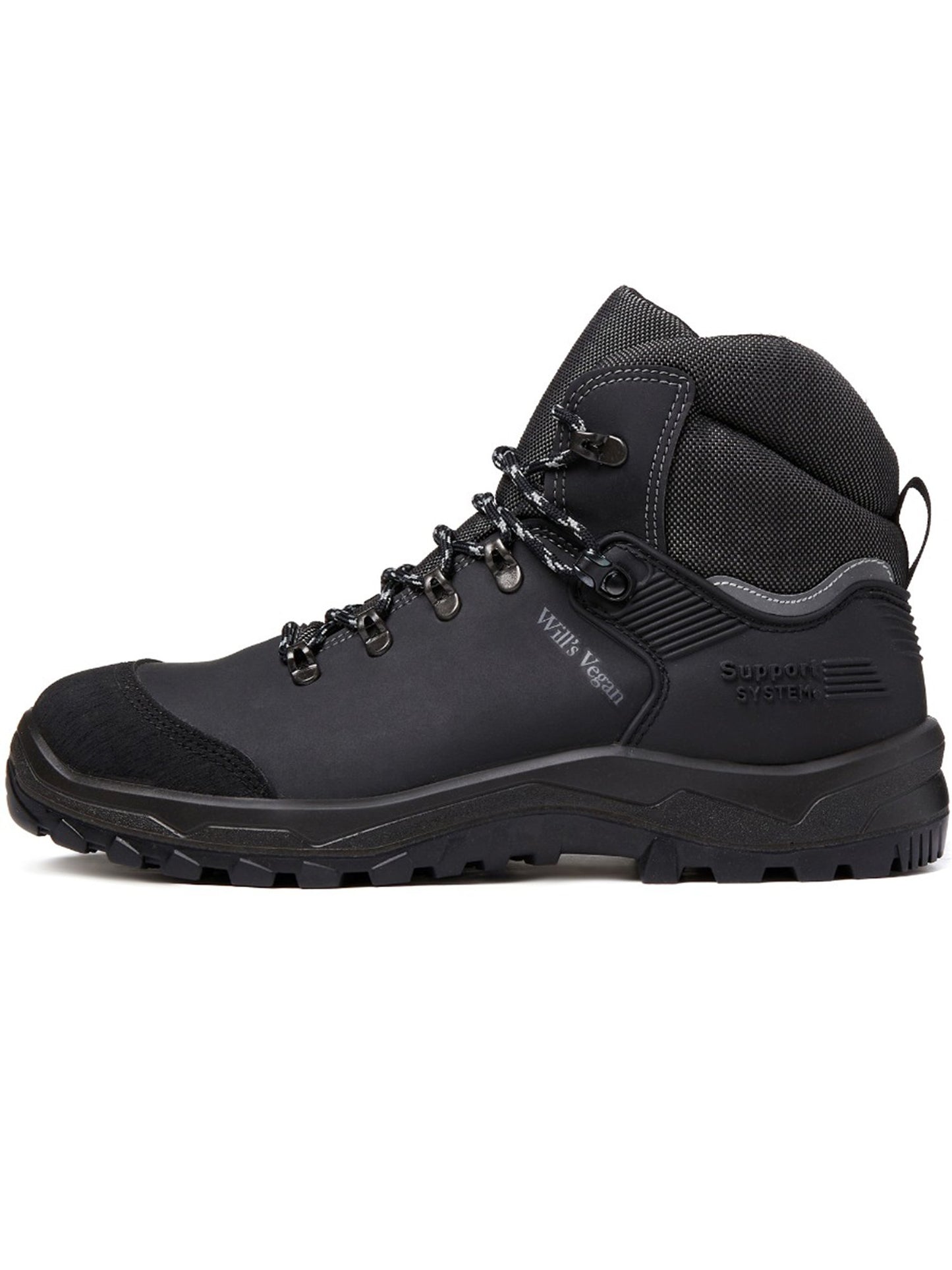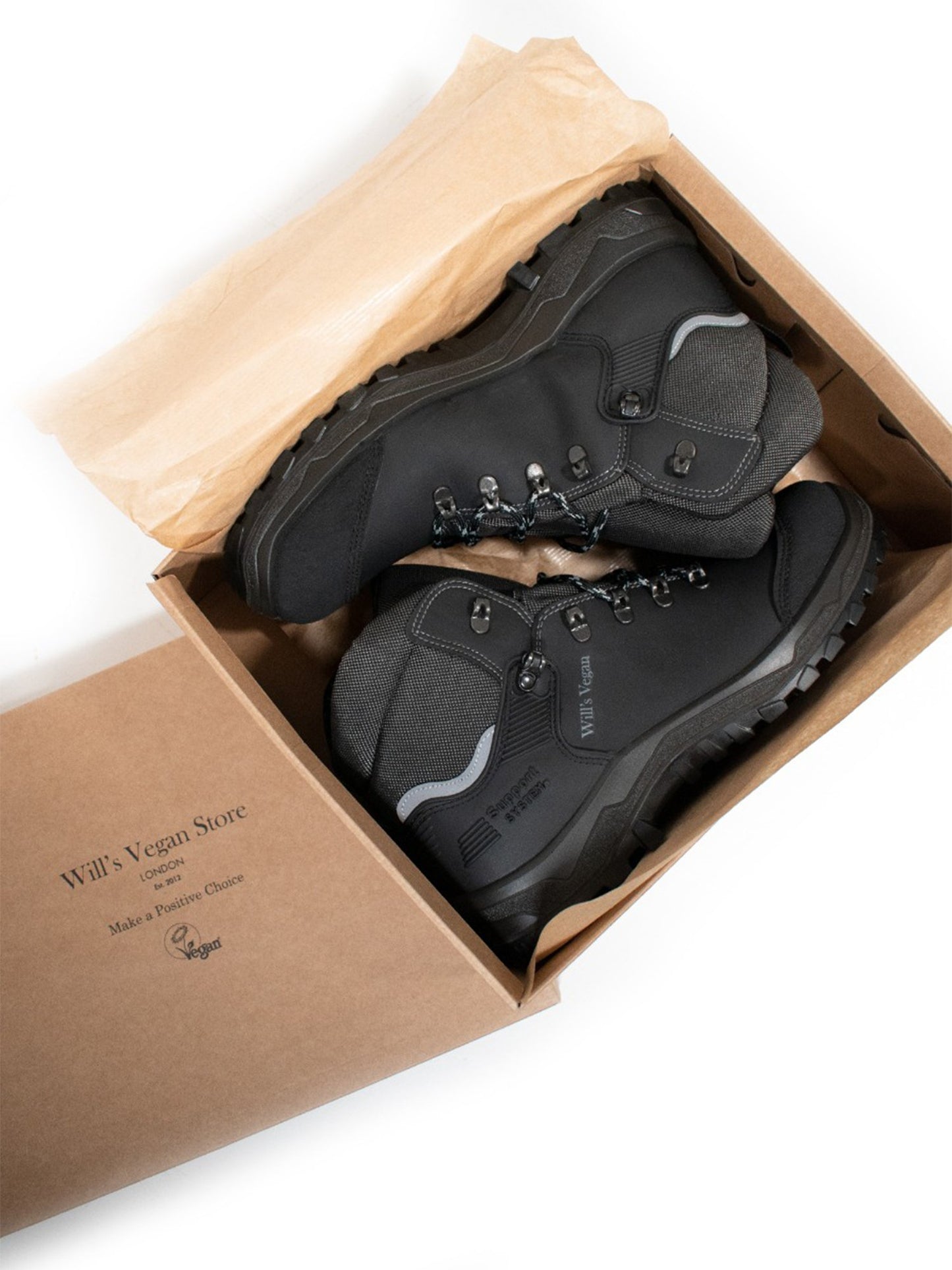 Work boots
As always, product didn't disappoint. Very comfortable and warm work boots even for wearing them for 12 hours and over. Had to go size down from usual size.
I tried to like these boots but they pale in comparison to the hiking boots.
WVS website claims that once you find your size, you can order the same size in all the footwear on the site. As another reviewer points out, this is not the case, as these boots run big. I originally got a 41/9 (same as my hiking boots, which by the way are the best shoes ever!) but had to exchange them for a 40/8.5 instead. (The return process was quick and easy!) Unfortunately though, I just don't like these boots. The soles are very flat, no curvature or support for walking all day (I even added insoles, didn't help much). The soles are oddly more slippery than my hiking boot soles on the concrete floor of my warehouse workplace. The ankle supports are very cushiony, which would be nice if the laces went up high enough to hold your ankle in place. Instead they tie barely higher than the average tennis shoe, letting your foot slide around with each step, even when the laces are boa-constrictor-tight. A shame because I really wanted safer footware for work, but I still find myself choosing my hiking boots for work. They're still quality boots though, with mostly good reviews. They don't *hurt* your feet, even when not broken in. They just don't offer much else in way of stability or comfort. It's wonderful to have options for eco-friendly, vegan work shoes. The Will's Vegan logo on the side is a good touch, something I wish the hiking boots had, to help start conversations.
Comfy but on the big side
I was glad to find these safetly boots accomodate for my wide feet but looking back I should have sized down, normally a 39-40 but the 39 is still quite roomy. Light and comfy to work in, however, I do alot of allterrain work so would love if they were a bit higher cut to hold them on more securely and offer more ankle support.
Hopefully down the track more styles become available an finding the perfect vegan work boots for the job will be a reality. Happy with these for now!
Work Boots
Really great boots for work. I work in a dog rescue and do about 10 miles a day. The anti slip is very effective even on icy steps in the mornings! Extremely comfortable from the get go. The waterproof lasted about 10 months before I started to feel water coming through. I've had them a year now and the heels are starting to peel and holes are appearing meaning a lot of water is now coming through. However this is after the boots doing about 50 miles a week, and getting regularly soaked with water! I think I probably will repurchase.
Another happy customer!
I might be still waiting for my pair of WV work boots, have not had assistance of super Aarti!!! First shipment vanished from the raider a few days after it was posted. Aarti got in touch and was in constant help until I received my boots! Once again, thank you so much Aarti!
I wear them to work in cold and bit wet condition, yet my feet are kept dry and thick sole keep them well protected from cold.
And most importantly, they are a pair of vegan boots!!! Can't recommend them enough!