Regular price
Sale price
€104,00
Unit price
per
Sale
Sold out


Our notes
Let's be clear - we really love these shoes. 
They're a kind of cross-over loafer/derby - not really a loafer, not strictly a derby - we could have also called them The Shoe or The Perfect Shoe...
The loafer styling creates a smooth, clean line that runs through the vamp to the point-toe profile.
The elasticated panel adds a texture detail and means these gently hug your feet, so you get the perfect fit of a lace-up with the ease of a slip-on.
The result is a classic-looking pair of smart shoes with fresh individuality.

We give you - The Derby.

Created with Italian vegan leather made with 69% bio-based content.
Breathable and water resistant.
Elasticated panel on the vamp for the perfect fit.
Durable and grippy rubber outsoles with 2 5cm (wood effect heels).
Lined with two types of soft vegan suede lining
Cushioning non-crush down insoles made with recycled content
Ethics & Sustainability
This product is certified carbon-neutral
It's delivered to you through our carbon-neutral supply chain in paper and cardboard packaging
You can return it free of charge for 365 days with our paperless carbon-neutral returns service
Use our return to recycle service when this product's at its end of life
Always and forever vegan
Made in Portugal
Read more about our Ethics & Sustainability


Share
View full details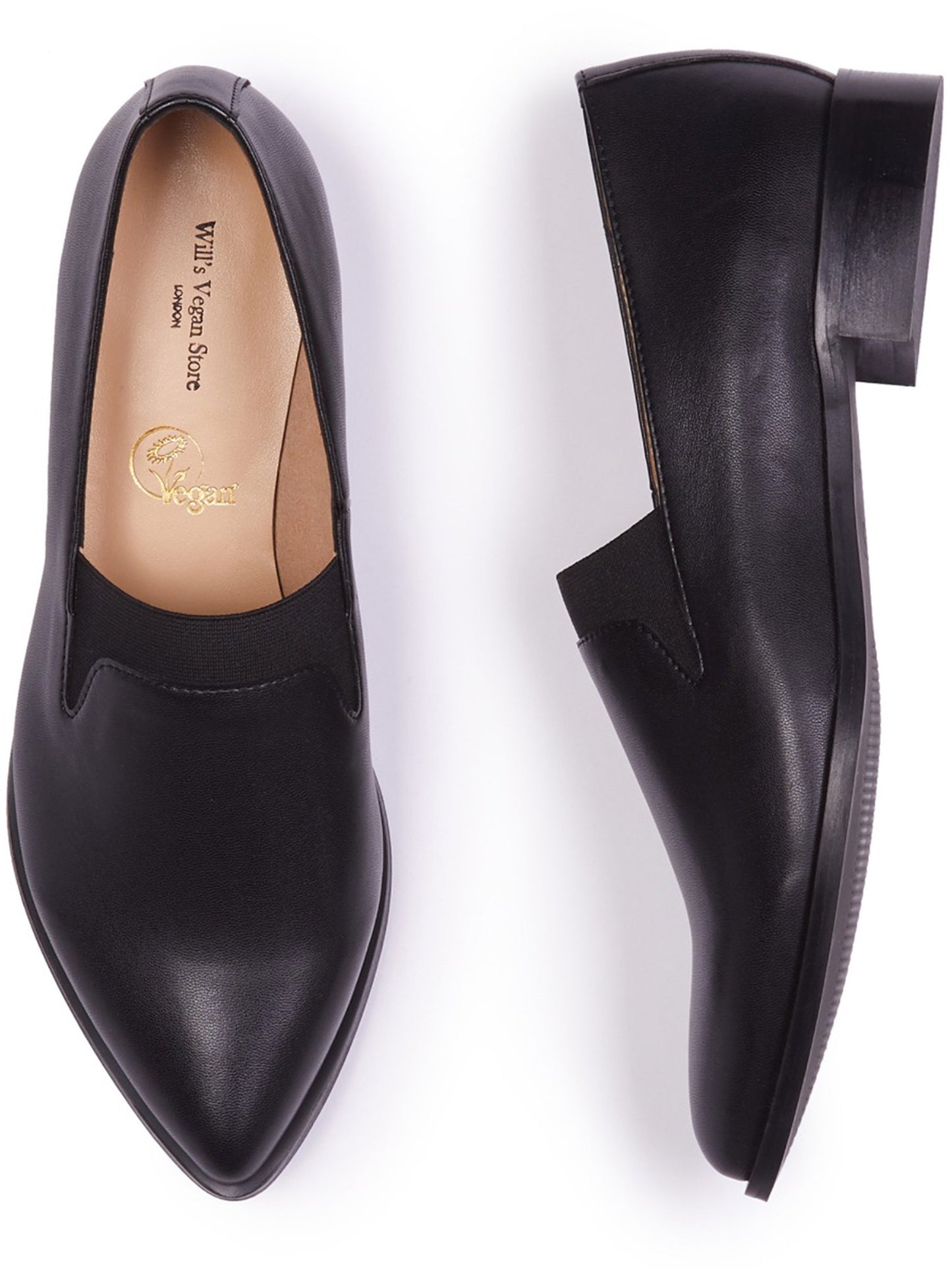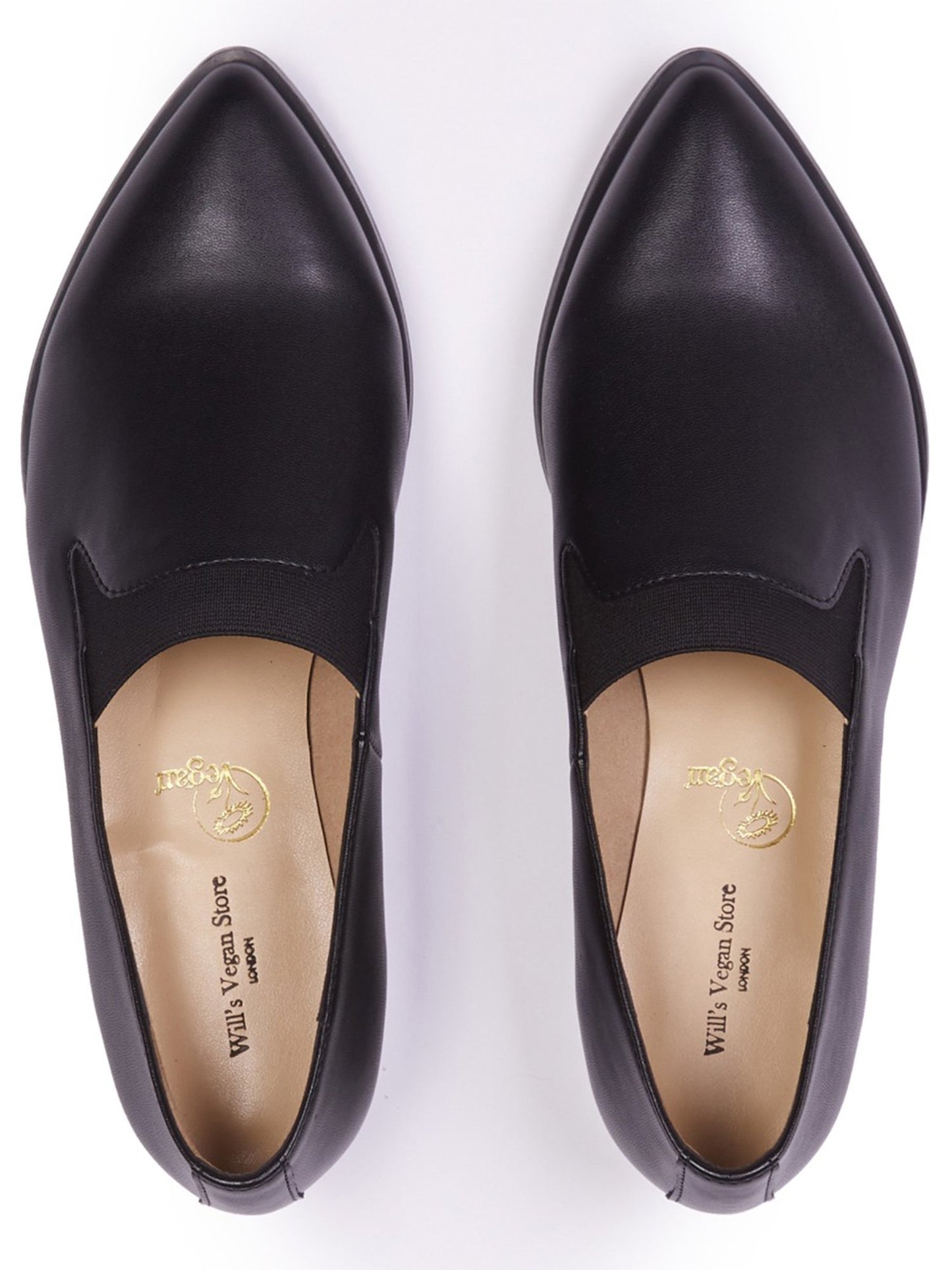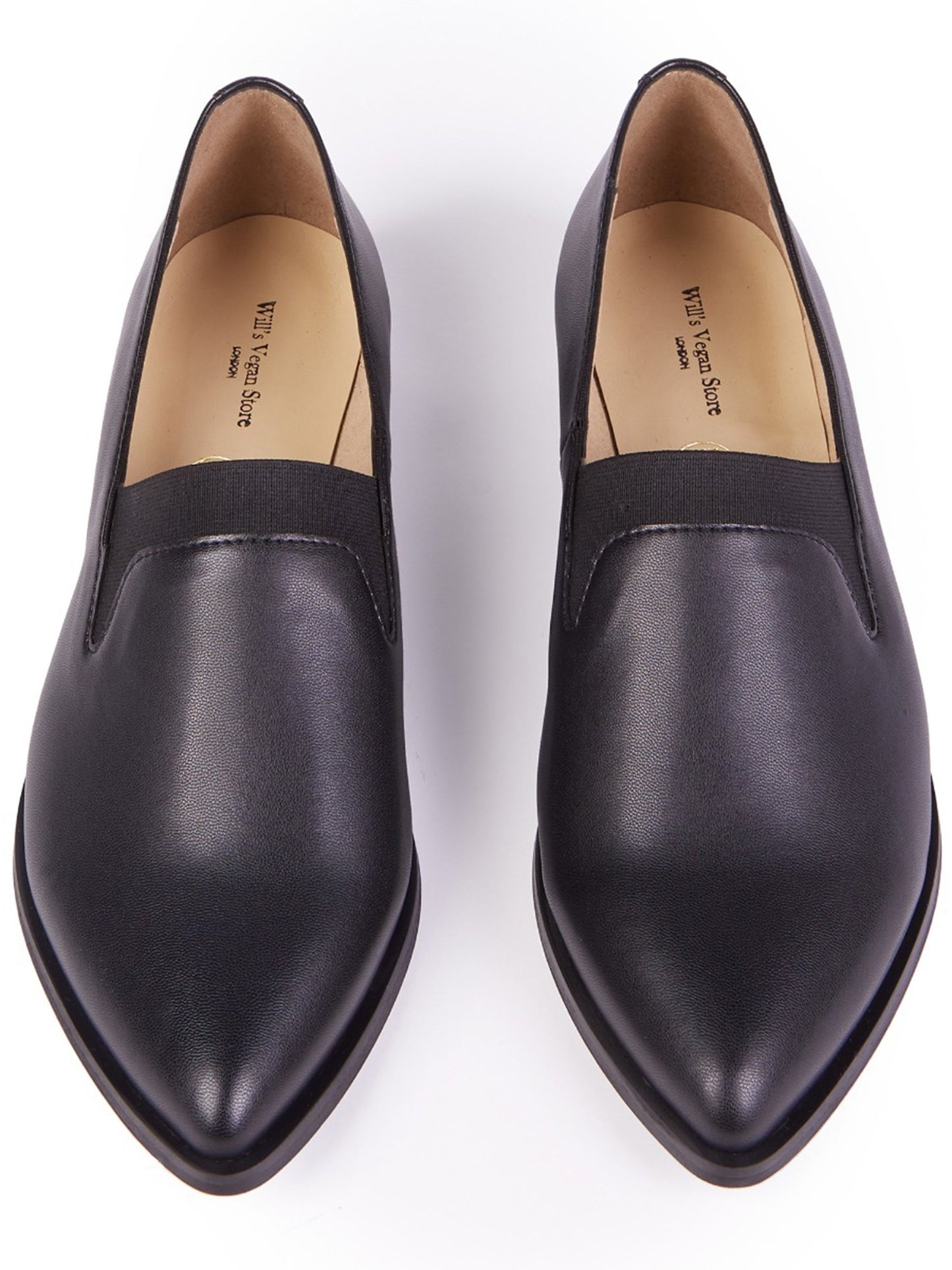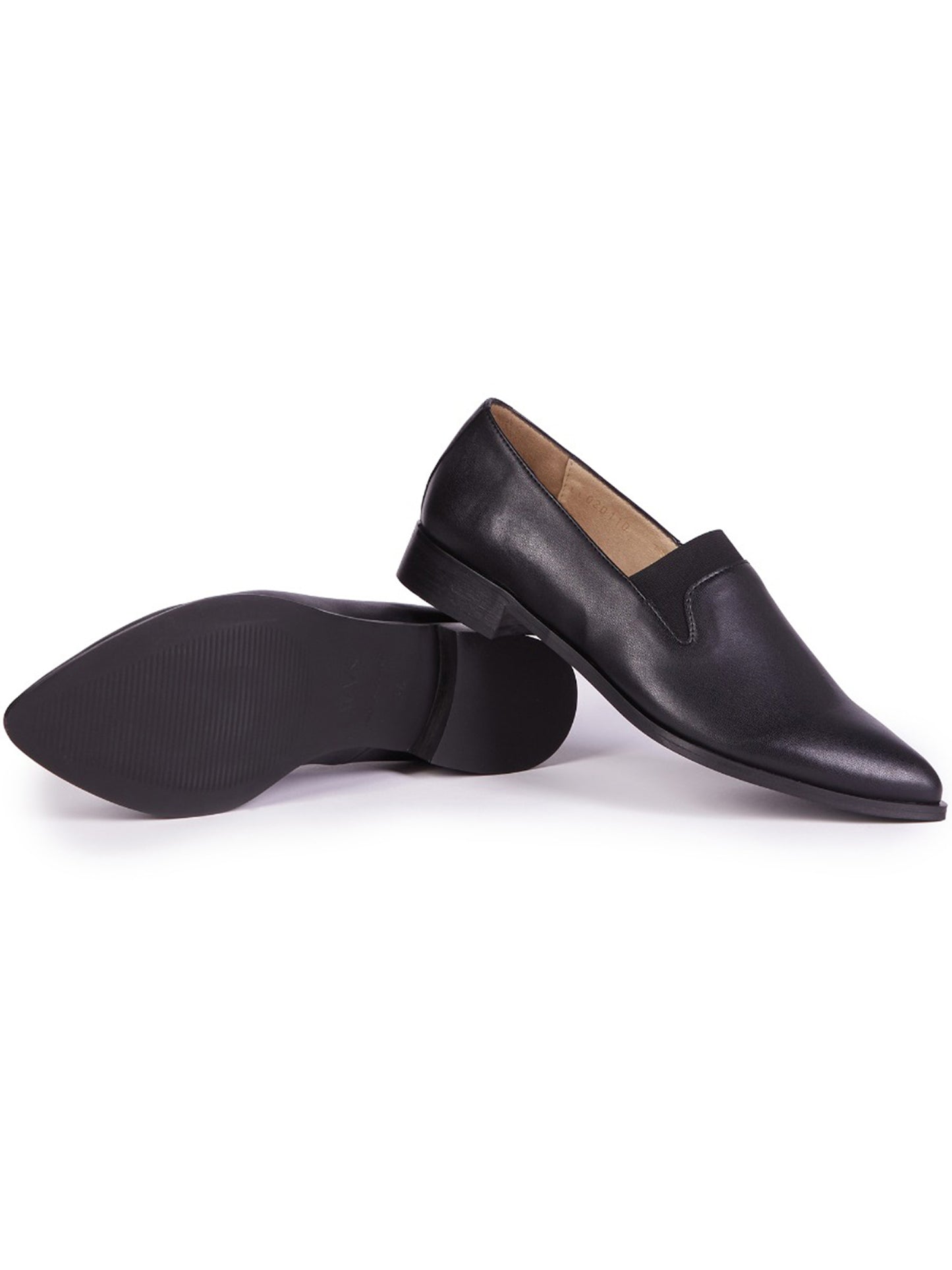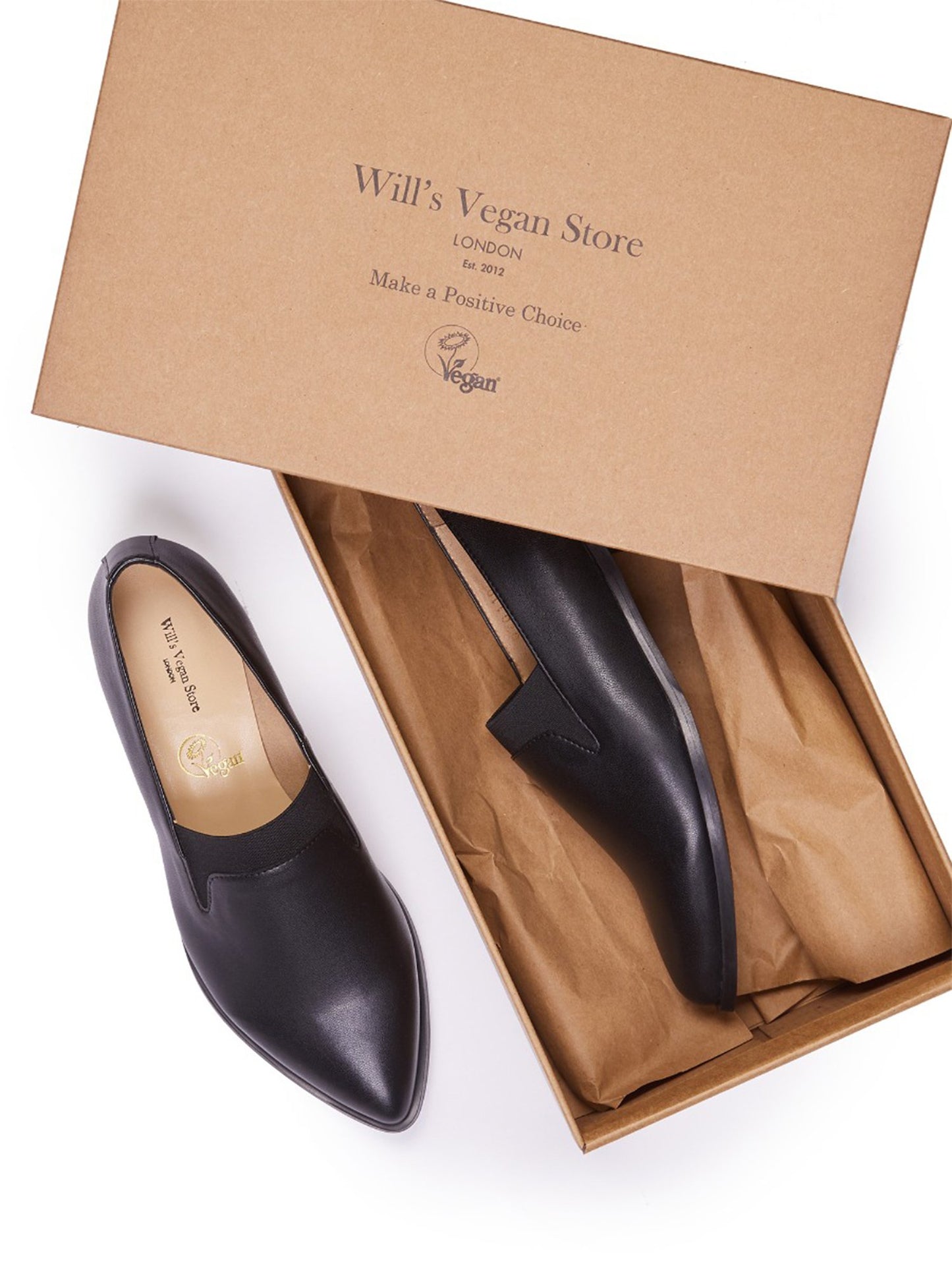 Beware the sizing conversion!
I'm an 8.5/39 in dress shoes. I ordered these in an 8.5 and they sent me a 40. My heel steps right out of the shoe if I take a step! A smaller size might be too tight on the toes. Bummed, because I really needed shoes and have waited 2+ weeks for these to arrive. Now I have to bother with the return and start from scratch. If you can size 'em right (or maybe have a wider heel), these would give a nice polish to a professional outfit w/o having to wear a heel.
Nice looking, but painful
I'm a host so I mostly stand while working. I can't get through an entire shift without these shoes hurting me. I thought because they are more expensive they would be more comfortable, but they aren't. The soles are too flat and have zero support.
The shoes are beautiful,and fit so nicely. Great for work and casual outfits. Fits true to size. I love them!!
Great shoes, worth the price, a little tough on the heels at first
Love these shoes! They're very well made and just as pictured. Very stylish and durable. Have no doubt they will last me a while. Make sure you have something covering your heels until you break them in, though - I got some evil blisters/cuts on my heels the first couple of times I wore them all day. Otherwise very comfy!