Regular price
Sale price
€100,00
Unit price
per
Sale
Sold out
Our notes
The uppers are created with Italian vegan leather made with 69% biobased content with adjustable solid metal buckles to get the perfect it. 
These are really comfy sandals you can wear all day out and about. They have shock absorbing, comfort cork footbeds with arch support, a heel cup and soft vegan suede lining.
The uppers are lined with soft vegan suede making them comfy to wear without socks, 
We recently updated the rubber outsoles on these to include recycled content. You can see this in the colour splashes of material embedded in them.
The outsoles are durable and grippy, they can be worn on a variety of surfaces.
Ethics & Sustainability
This product is certified carbon-neutral
It's delivered to you through our carbon-neutral supply chain in paper and cardboard packaging
You can return it free of charge for 365 days with our paperless carbon-neutral returns service
Use our return to recycle service when this product's at its end of life
Always and forever vegan
Made in Portugal
Read more about our Ethics & Sustainability
Share
View full details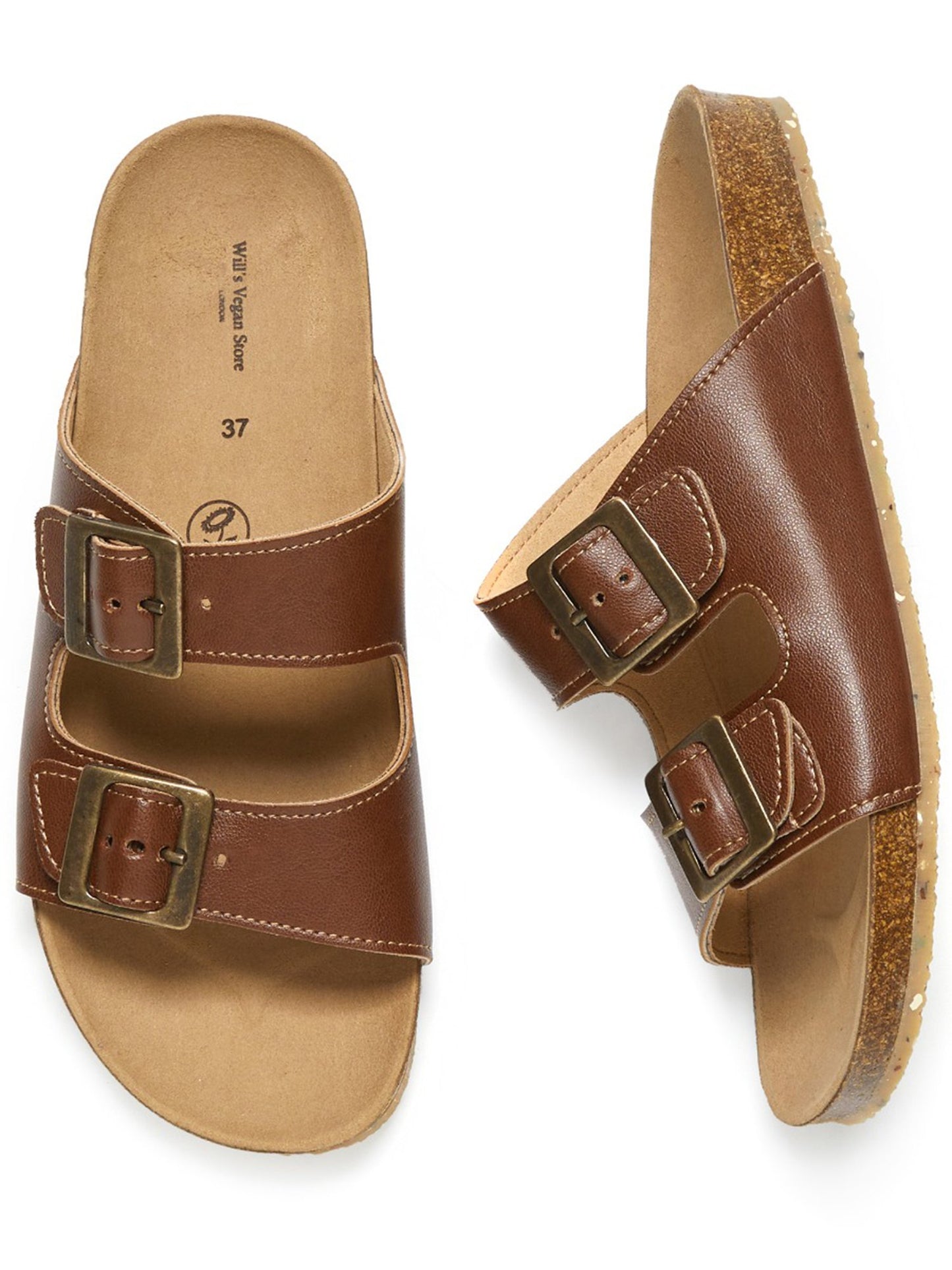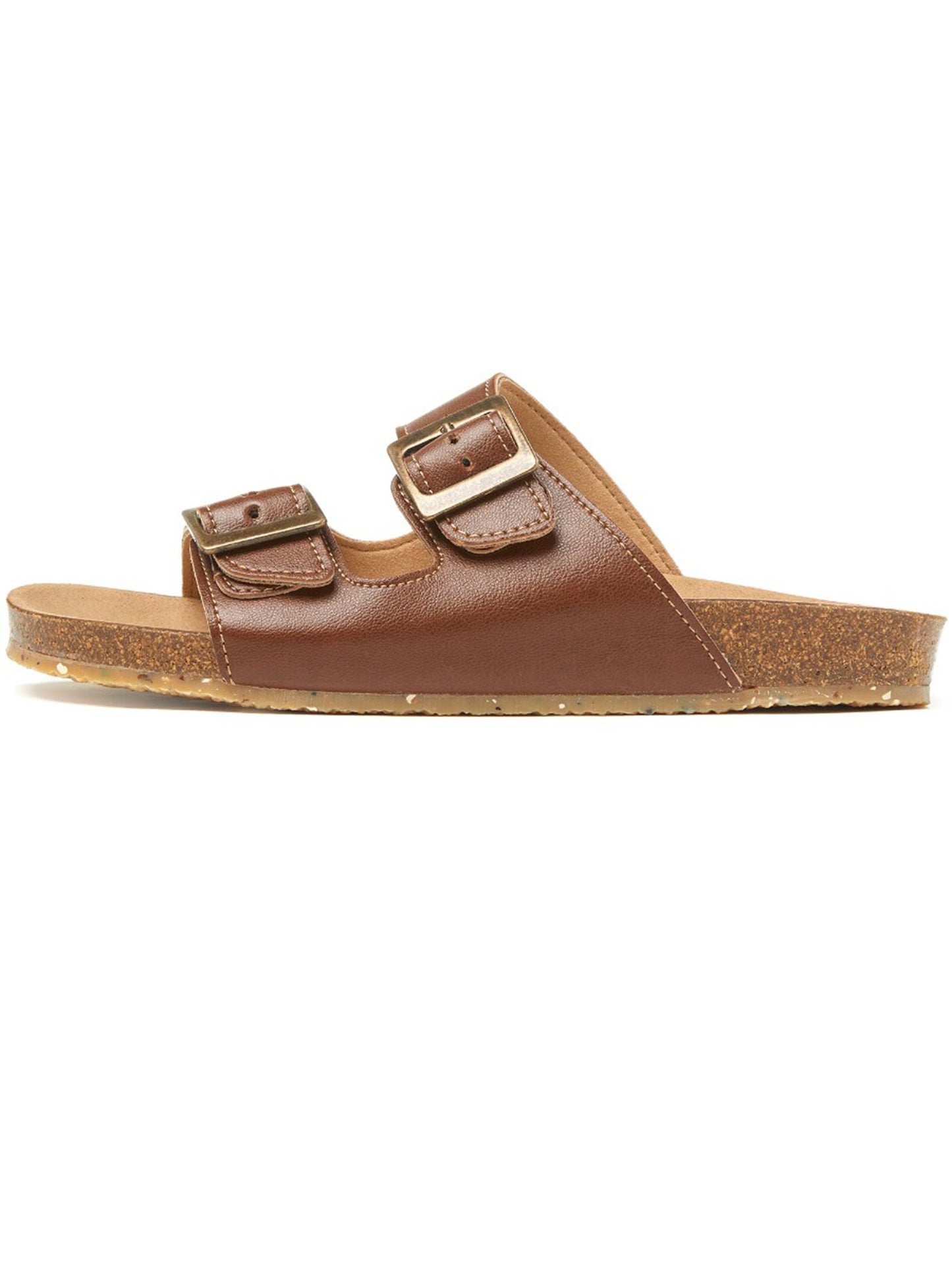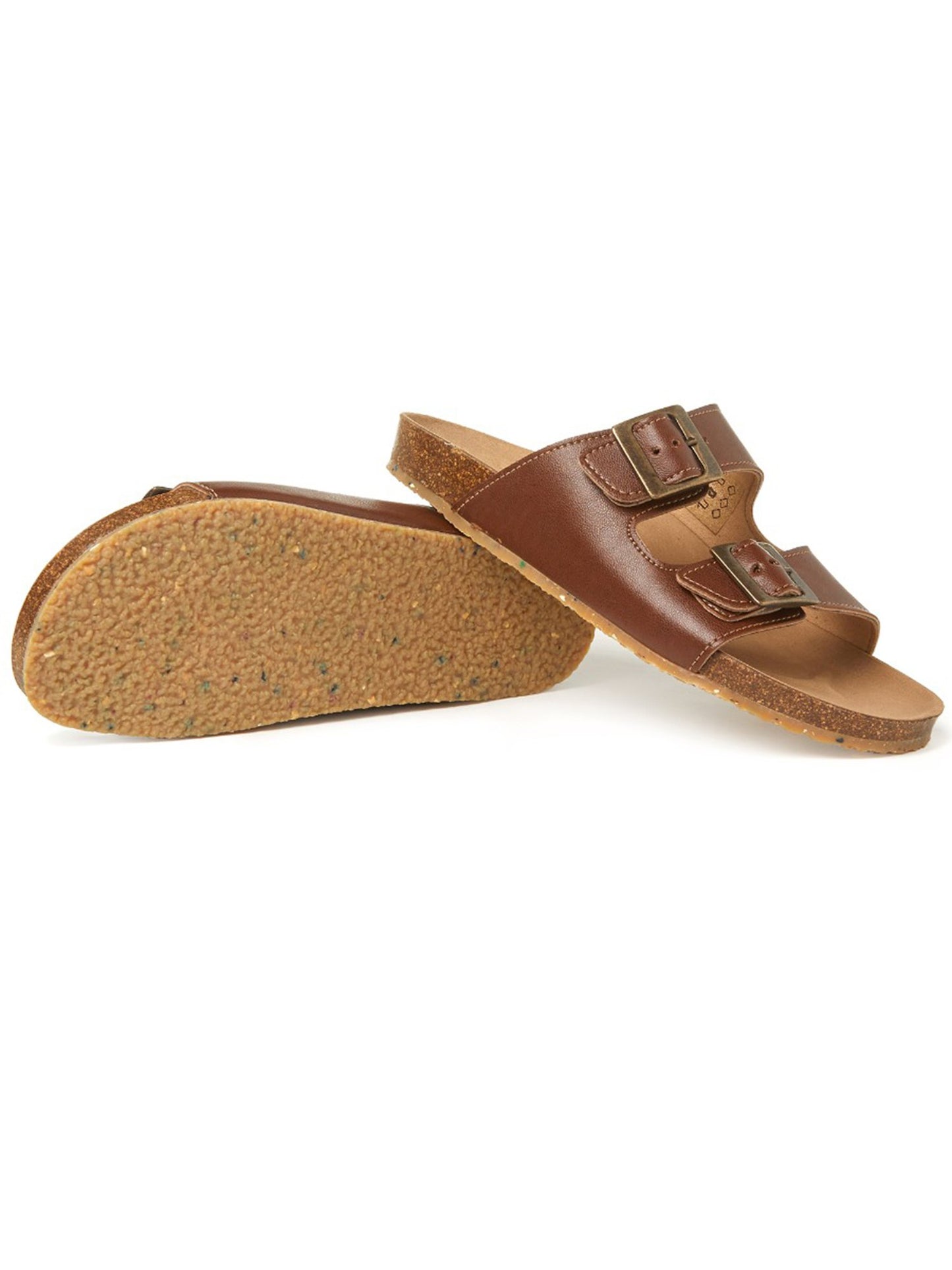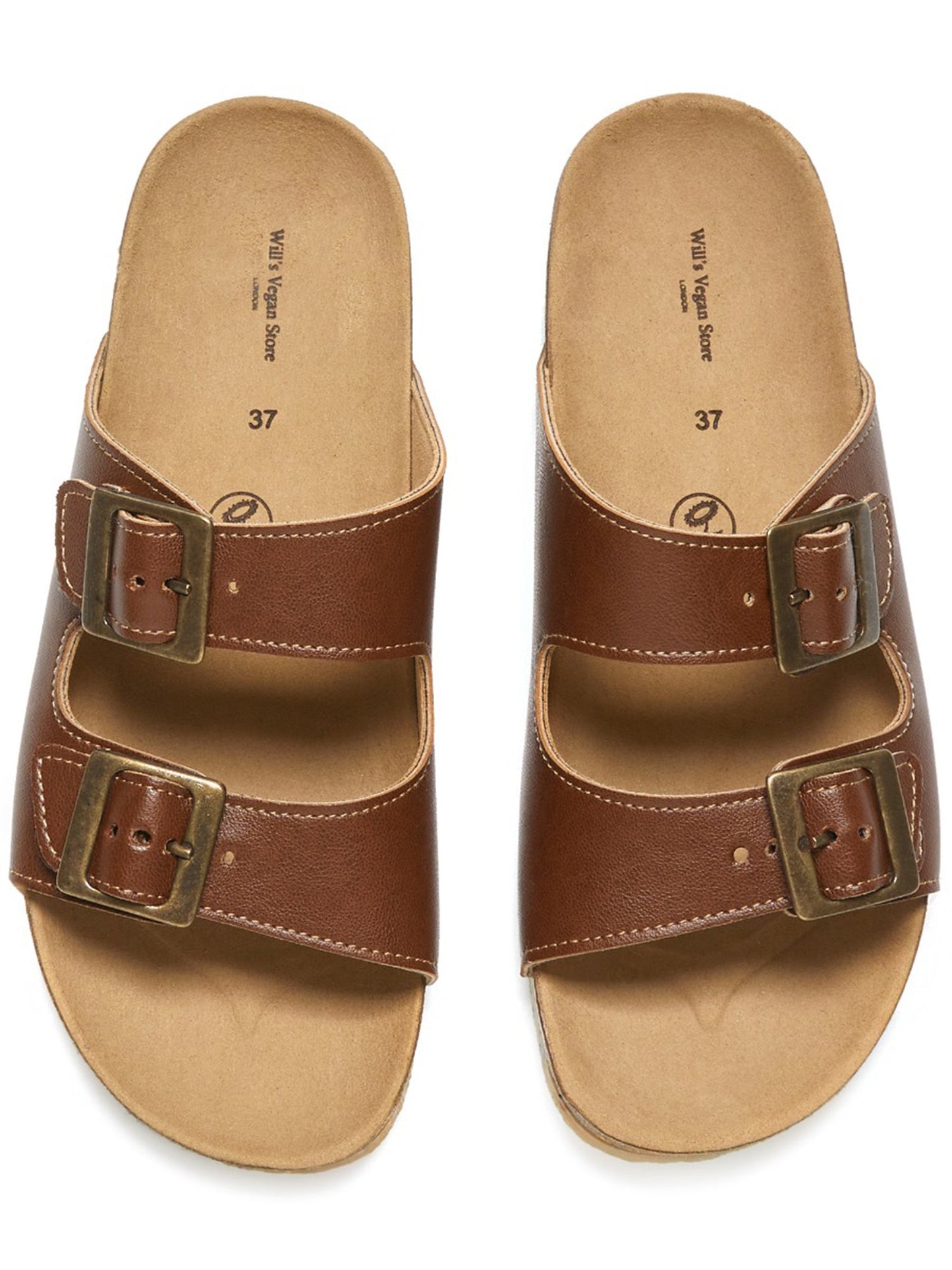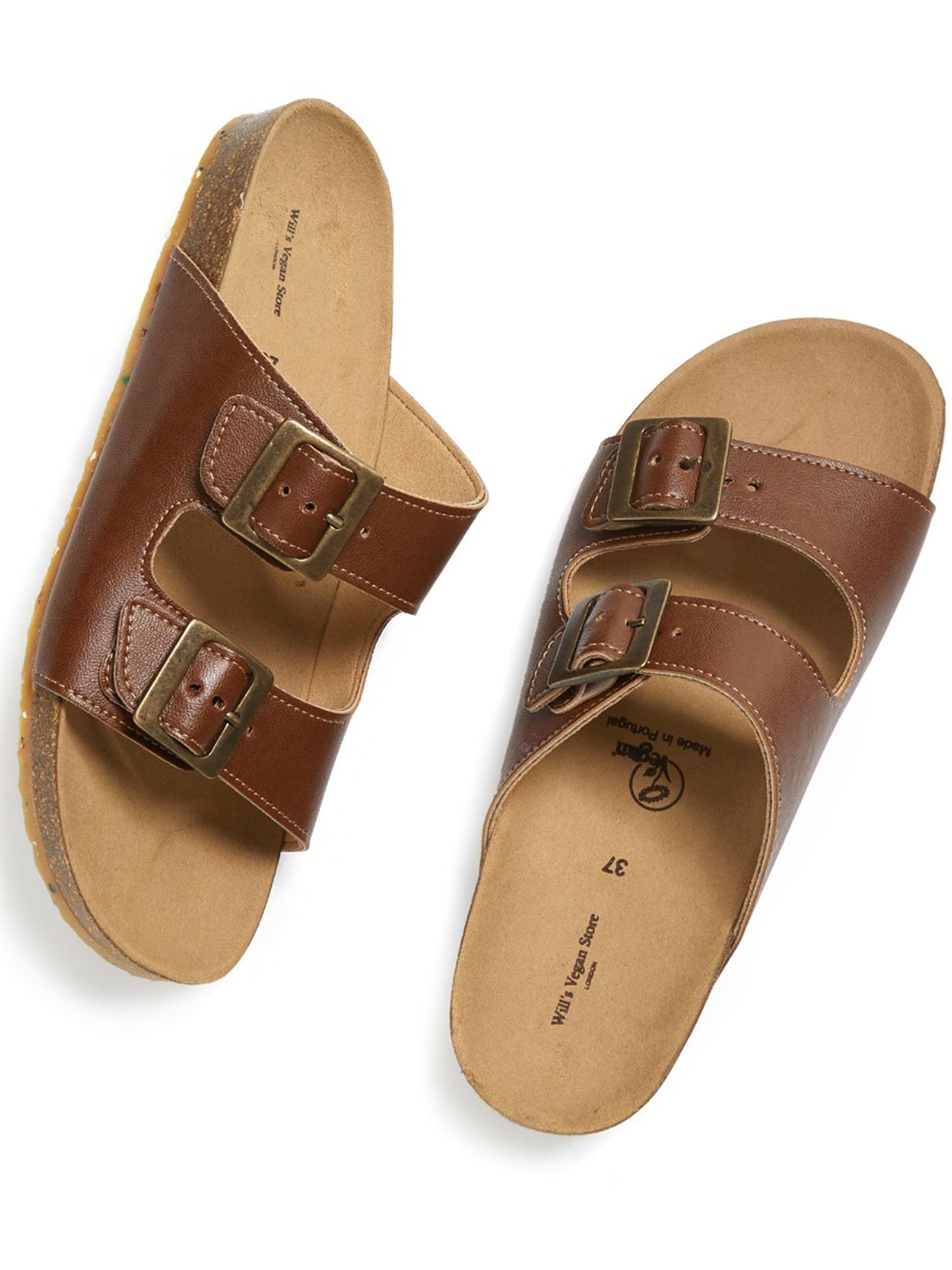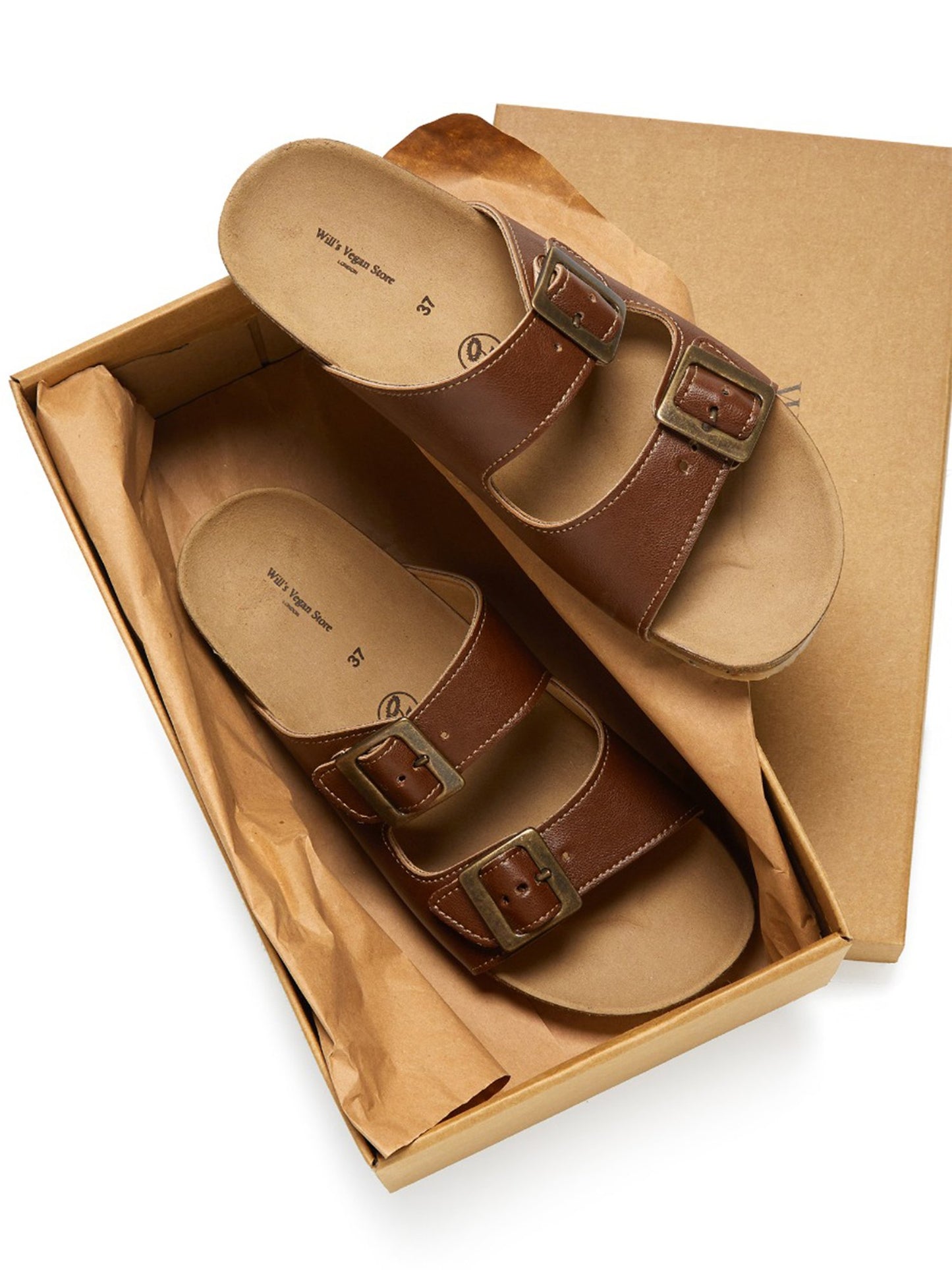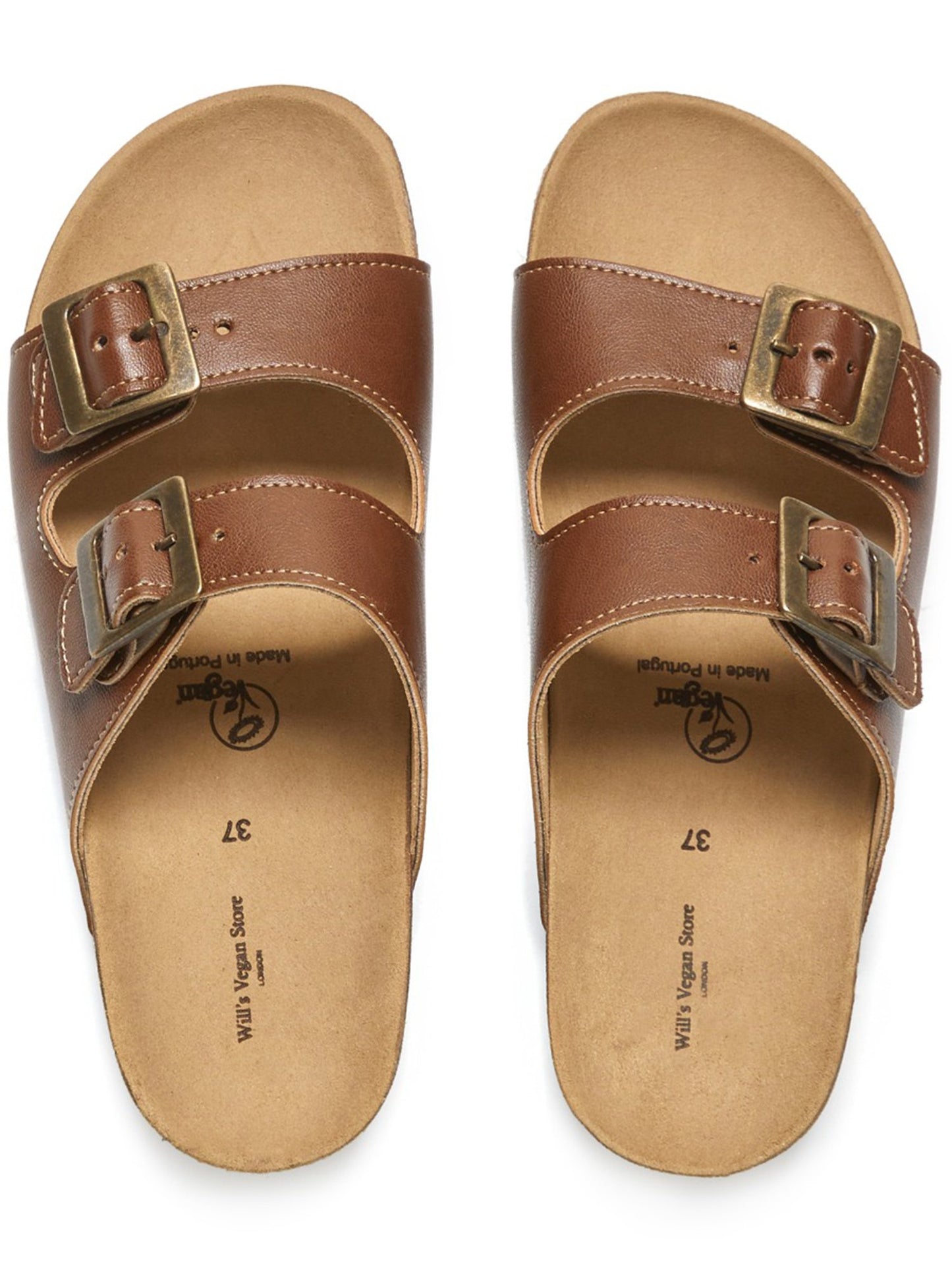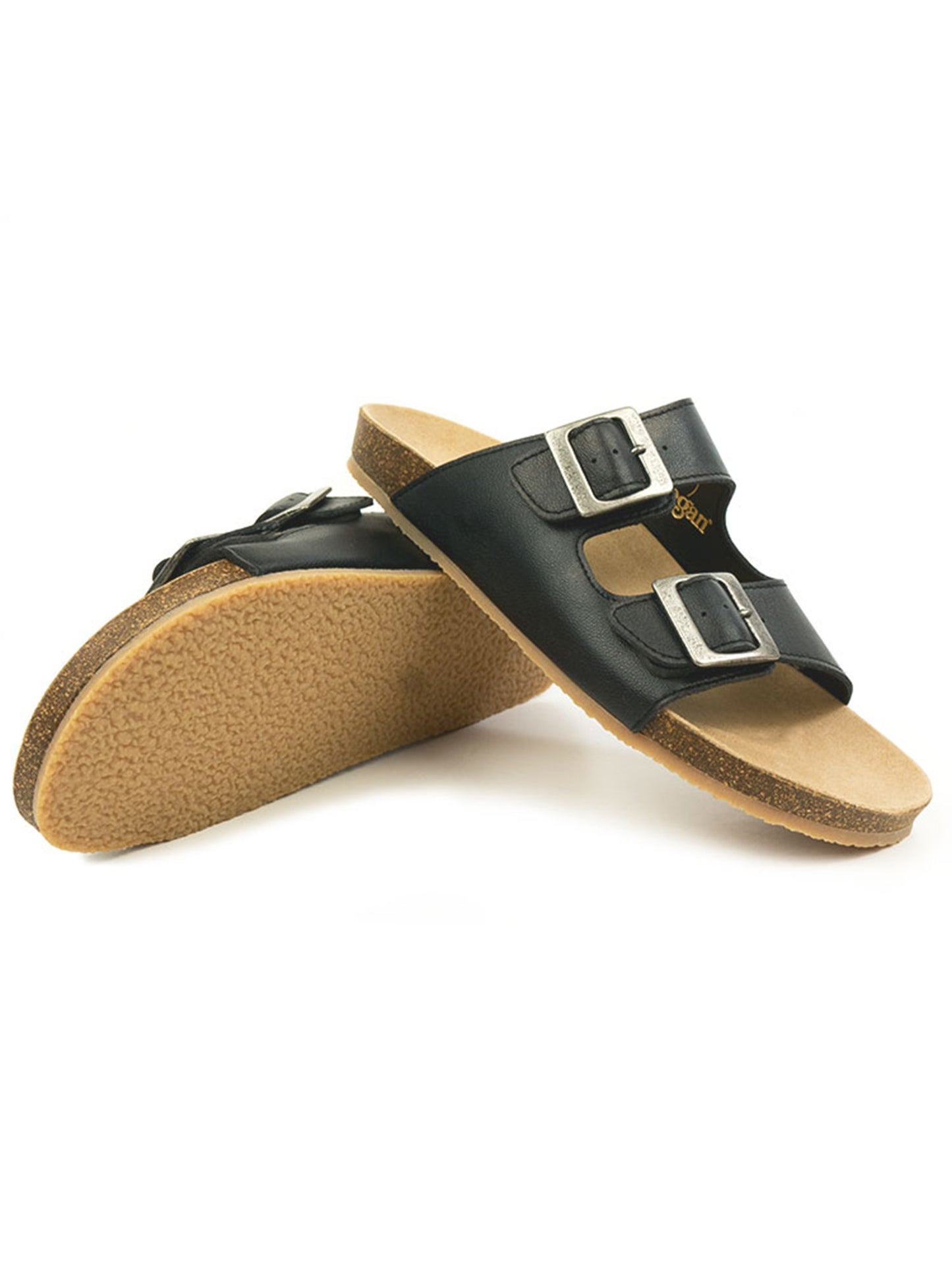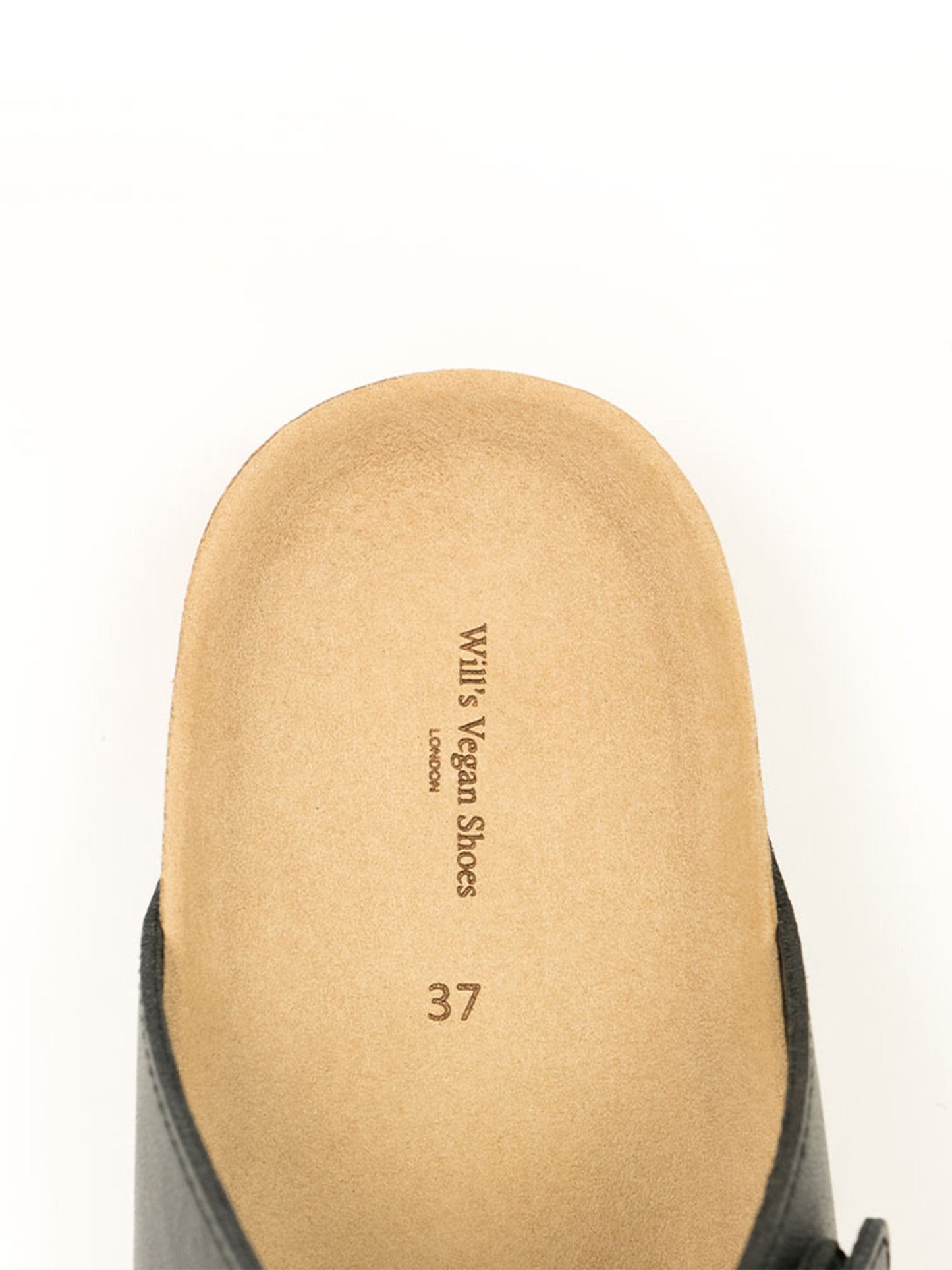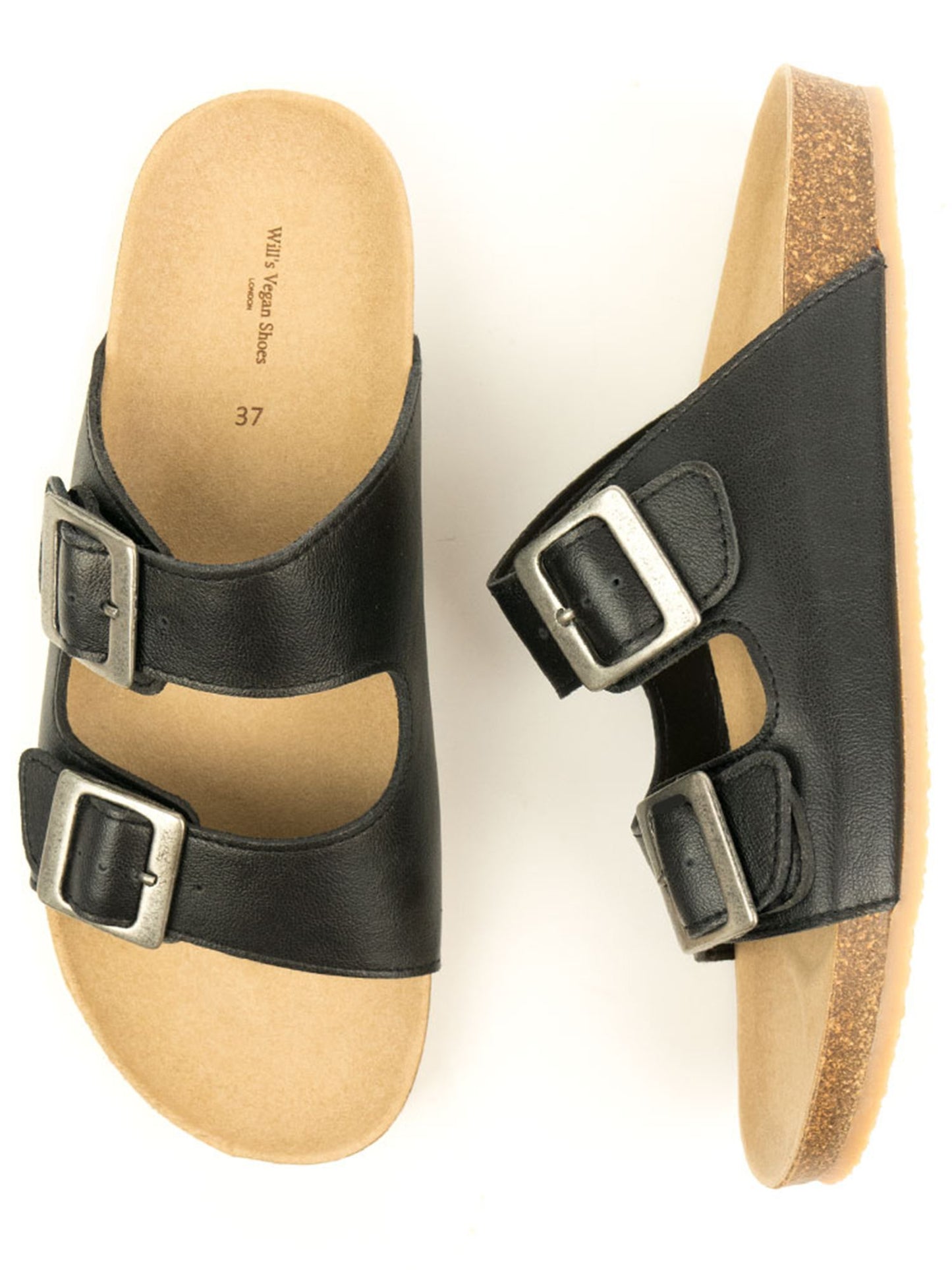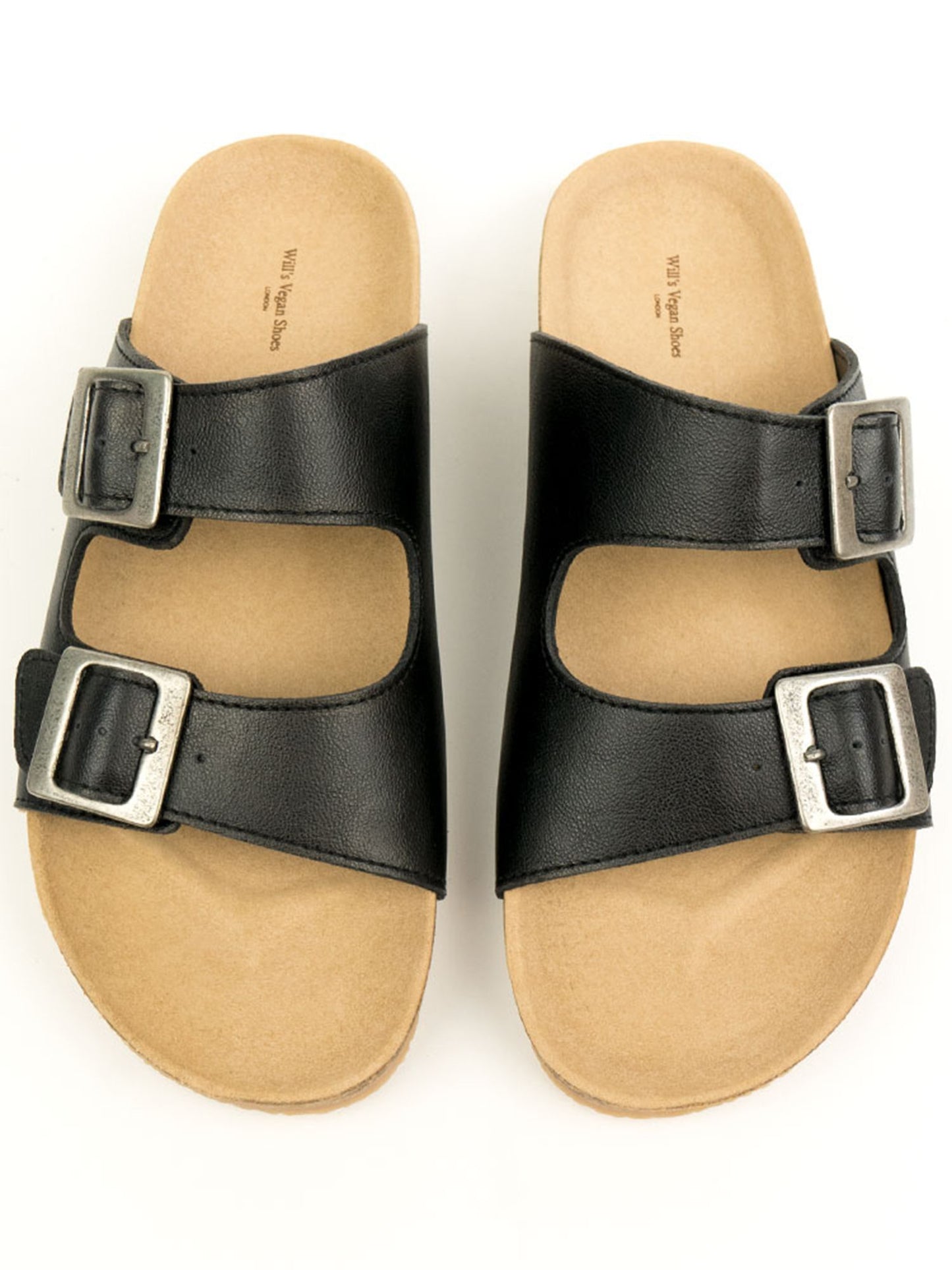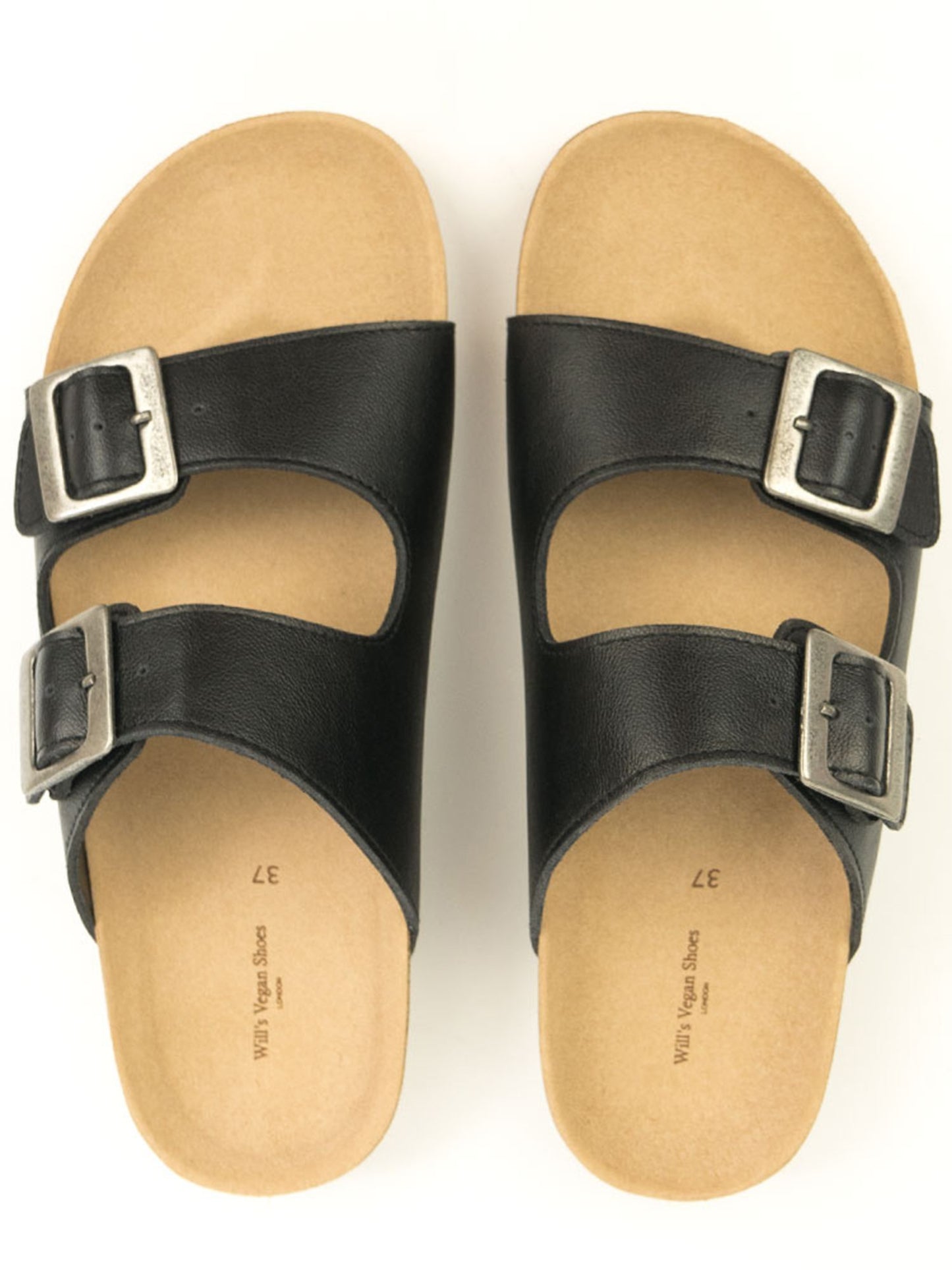 so far so good, but straps VERY long
I almost returned these because the footbeds are pretty hard (not much cushion), and also the straps are way too big for my feet. I tightened them to the smallest holes, but that leaves a significant amount of extra strap hanging past the buckle which looks a little silly to me (and I'm not going to cut them on $100 sandals and leave rough ends).
Ultimately, I found that I could loosen one of them a single "hole" and they still felt good, and my wife said she didn't think it was that big of a deal so I'm just rolling with it. But seriously, I'm a smaller guy but I cannot imagine someone having thick enough feet to need the largest strap setting. Andre the Giant maybe? The Hulk? Anyway, hoping they get more comfortable over time. I have several other shoes from Will's Vegan and happy to support the store
Simpel beauty
Classic in design with well thought features of metal enhancements on the underside of the straps to maintain the structure of the pinholes. Not recommend for long hikes, but perfect for lounging about like a loitering lumberjack at low tide.. that's a thing right?
A sandal for the environmentally conscious/concerned that still what the best possible product.
My partner purchased vegan sandals from a different brand, cheaper for sure, but now she's on her second pair of the same sandals and will probably need a new pair next summer, while I'll still lounge about in my Wills with my lumberjack friends.
A good buy
They fit me well, look good and are easy to clean. I'd buy again, though they are a little expensive.
Two Strap Footbed Sandals
I still love wearing them.
Still love wearing them .