Regular price
Sale price
€115,00
Unit price
per
Sale
Sold out
Our notes
The "go anywhere, do anything" boot with deep tread solid rubber outsoles.
We build these to last you years. They've been refined year after year since they were in our original 2013 lineup.
Having products that are not planned just for a season but to stay means we have the opportunity to refine and perfect what we do. 
This helps us in our aim to try and make the best quality, best-wearing vegan fashion we can.
Breathable and water-resistant uppers made with our signature vegan leather made with 69% bio-oil content.

Deep tread rubber outsoles with recycled content

Strong laces made with recycled polyester

Vegan suede linings, comfy to wear and improves breathability

Large rear pull tabs to pull them on made with recycled polyester and embroidered with WVS.

Stitching details throughout. Finished with a WVS emboss on the tongue & outsole.
Ethics & Sustainability
This product is certified carbon-neutral
It's delivered to you through our carbon-neutral supply chain in paper and cardboard packaging
You can return it free of charge for 365 days with our paperless carbon-neutral returns service
Use our return to recycle service when this product's at its end of life
Always and forever vegan
Made in Portugal
Read more about our Ethics & Sustainability
Share
View full details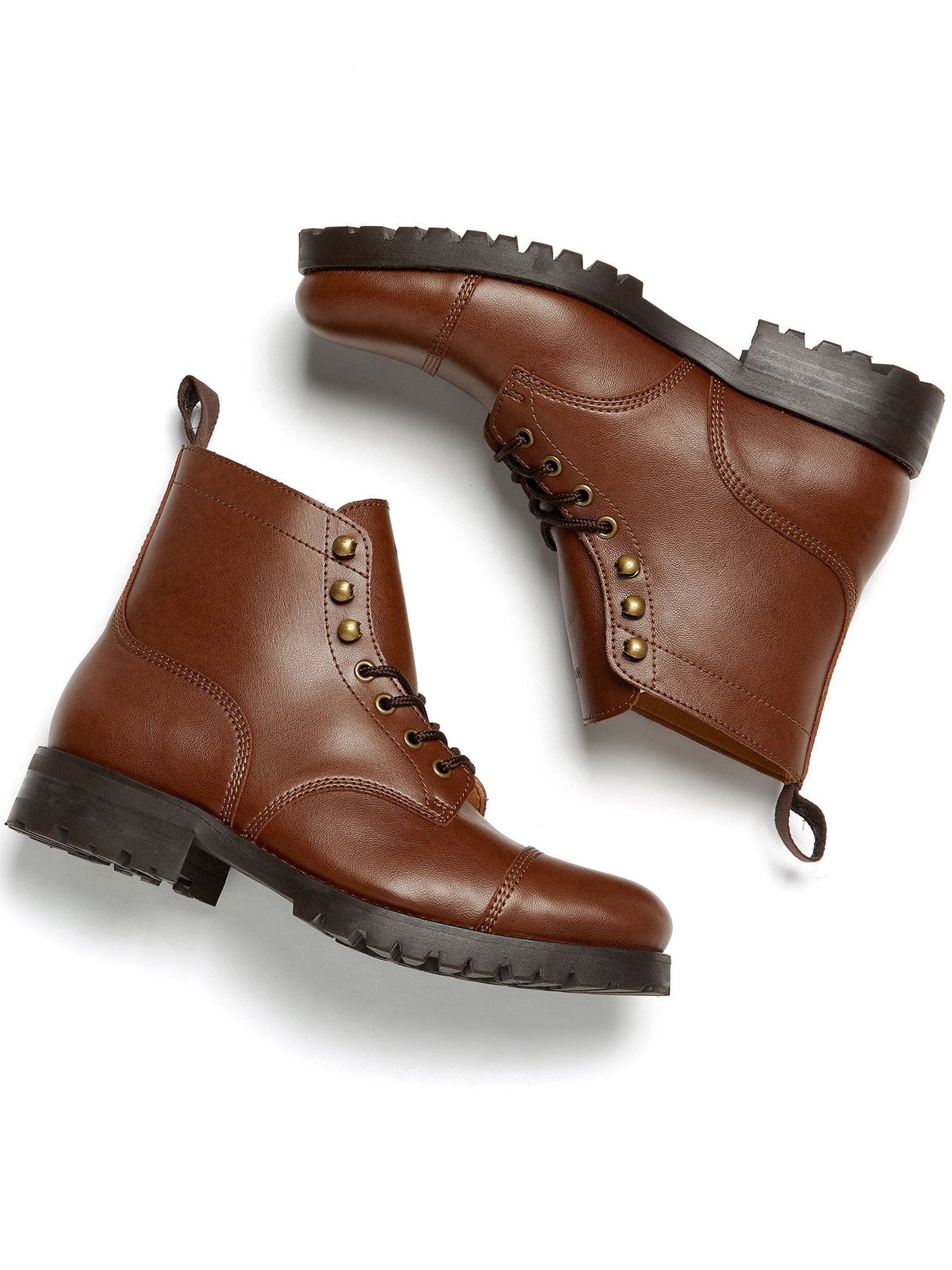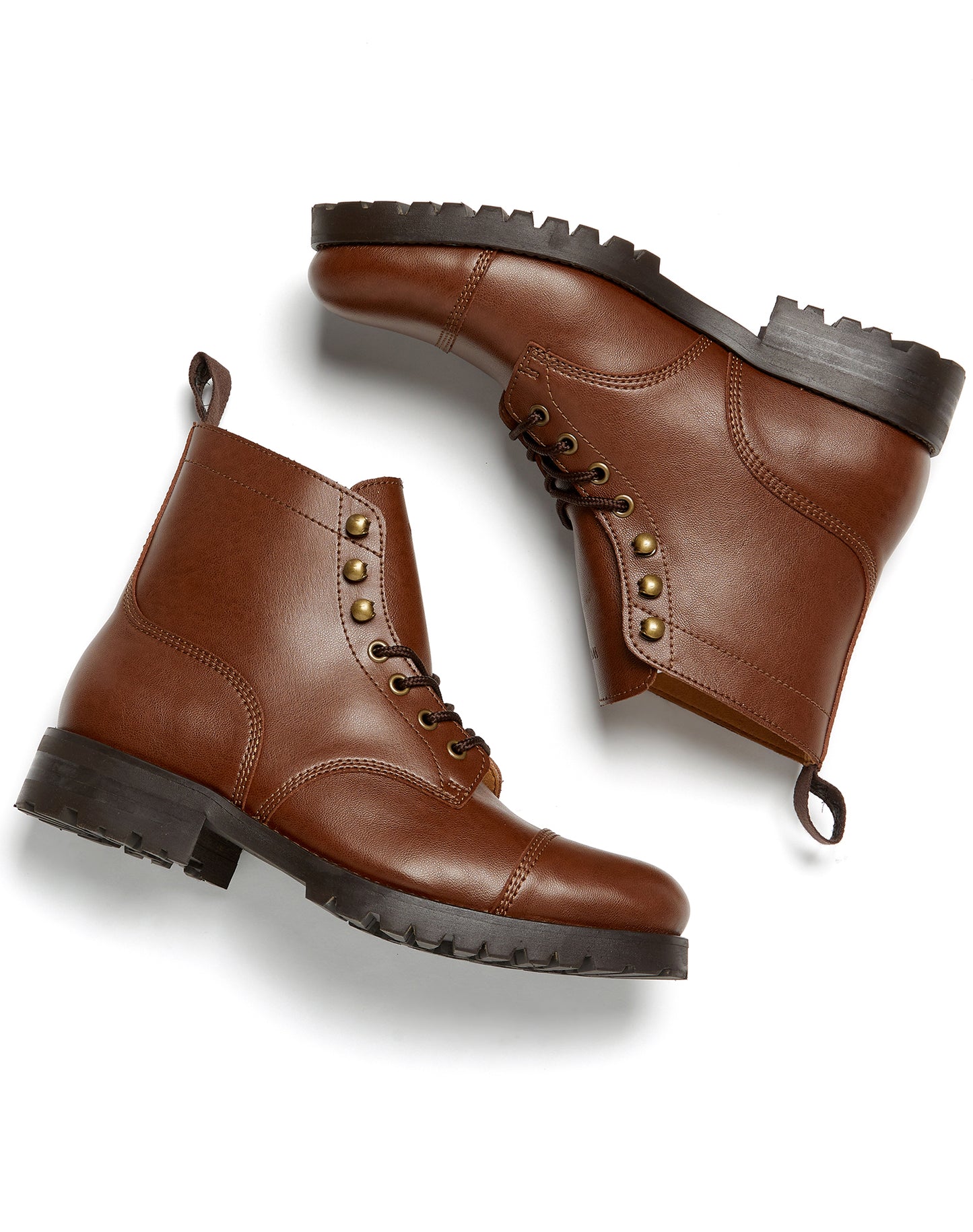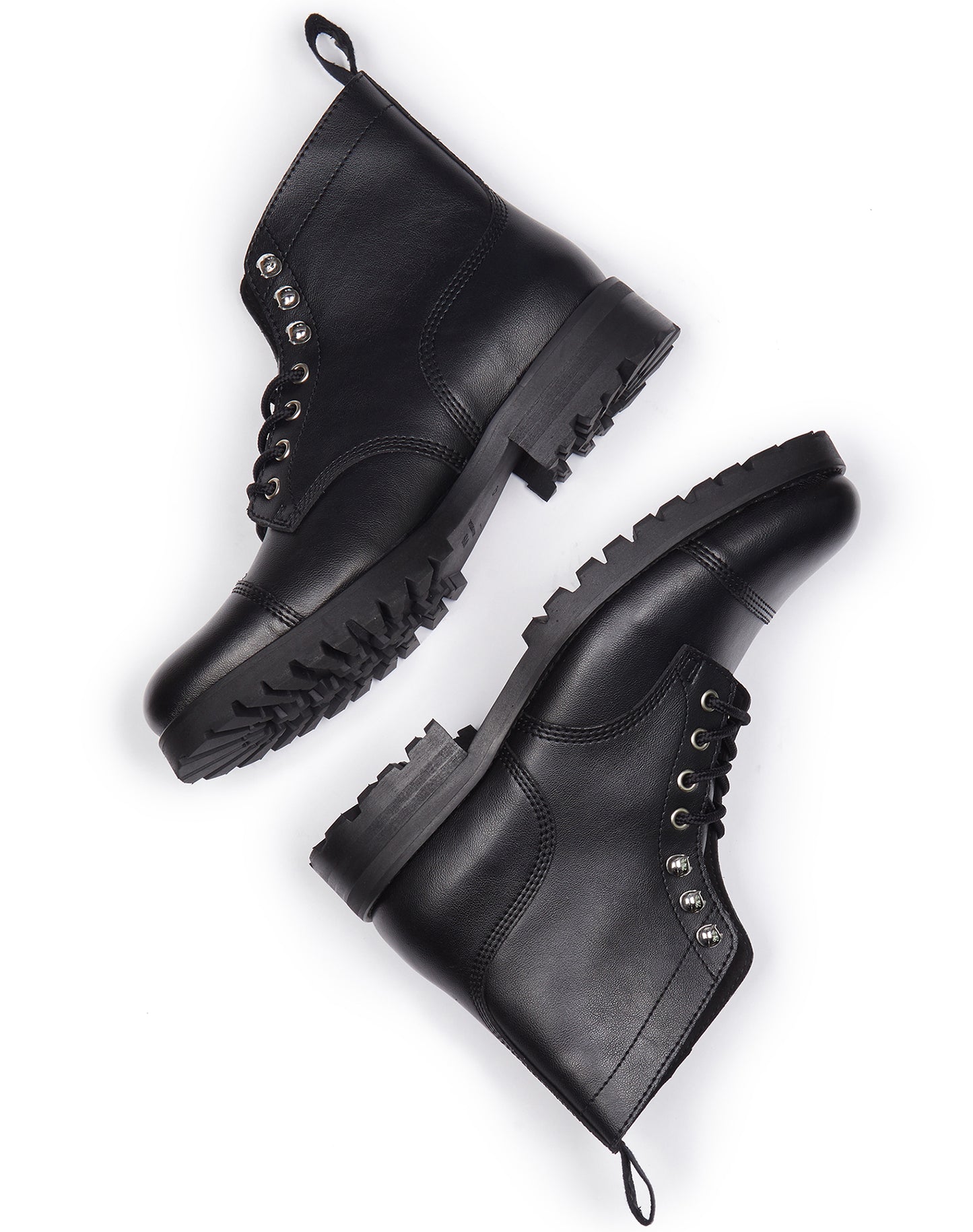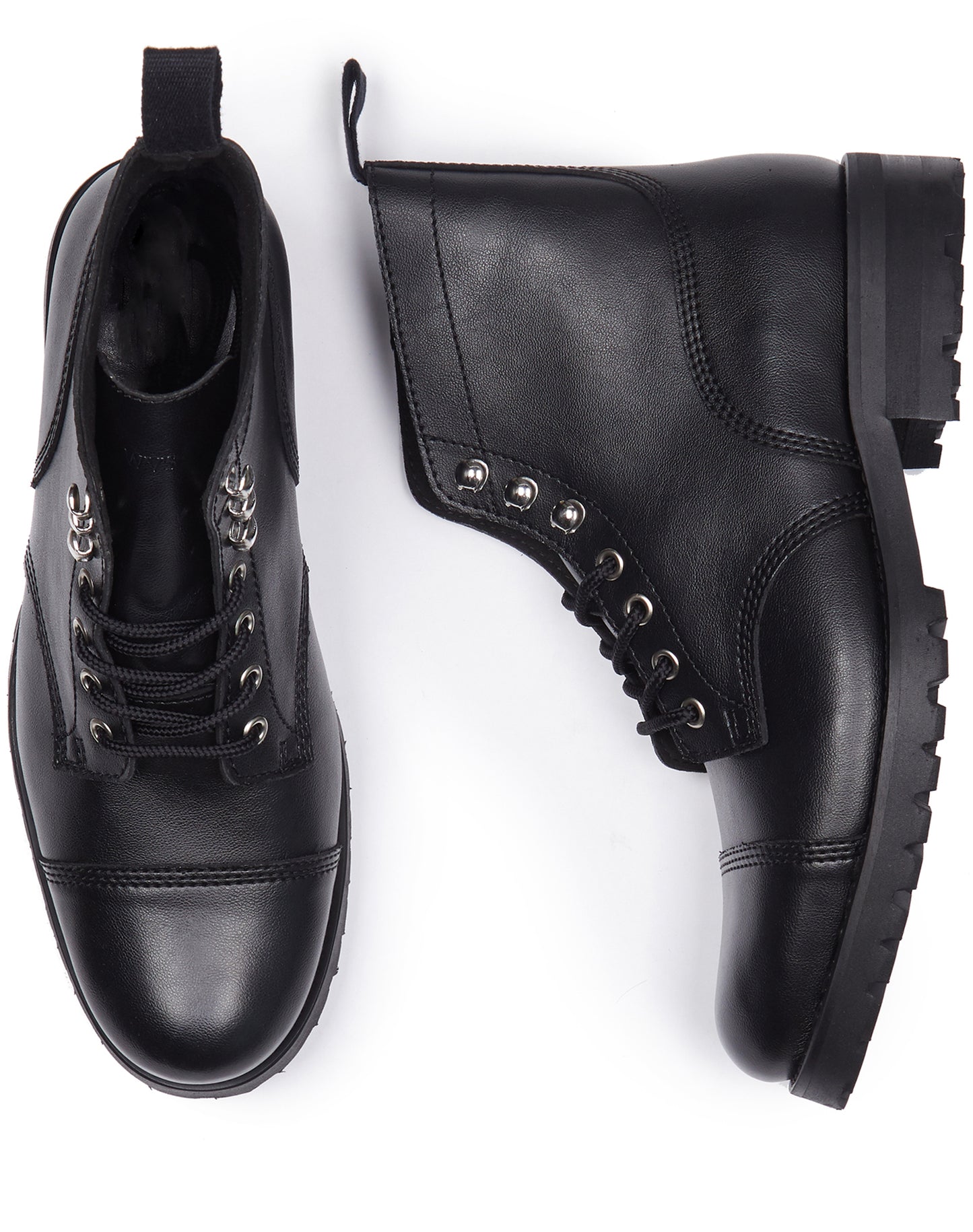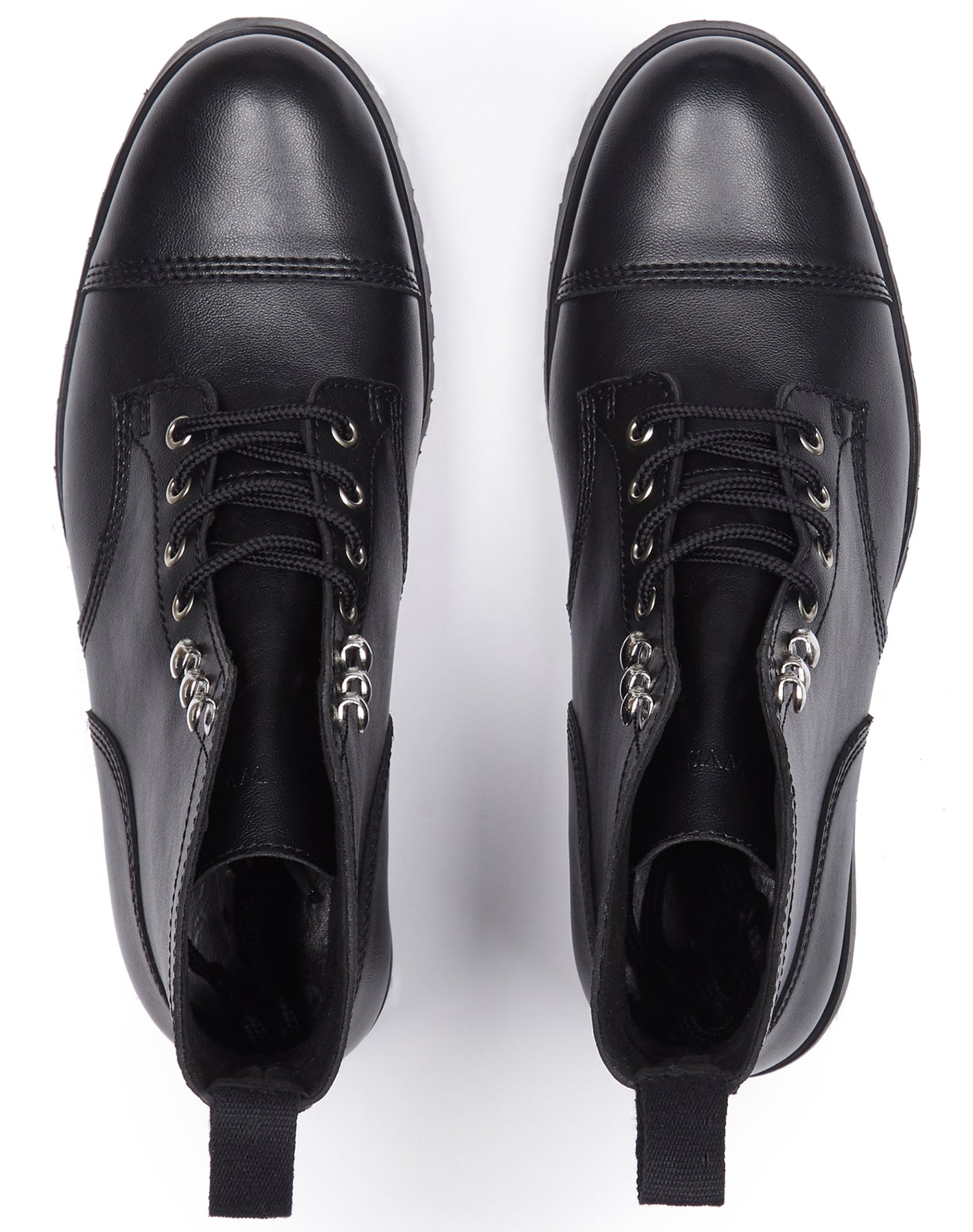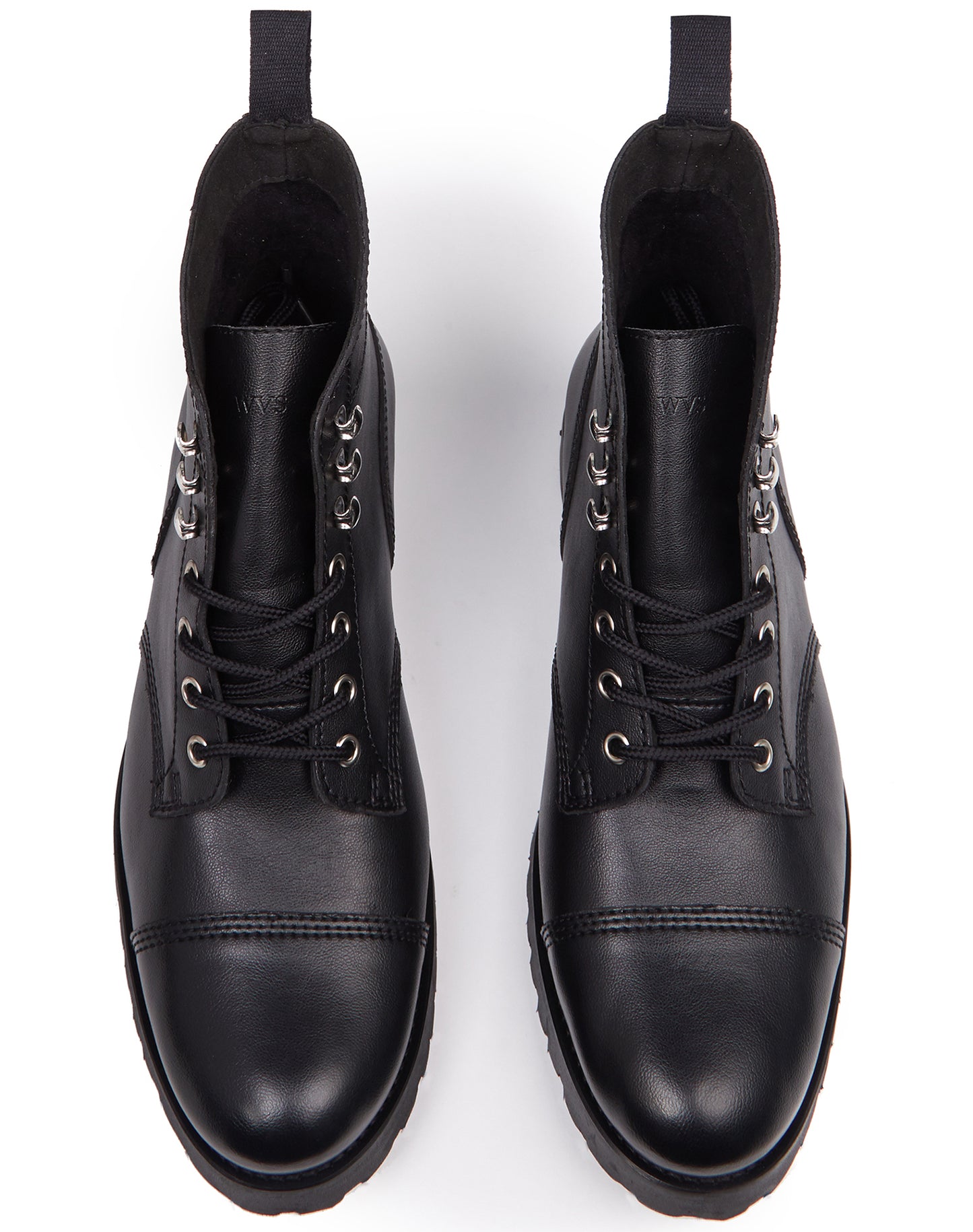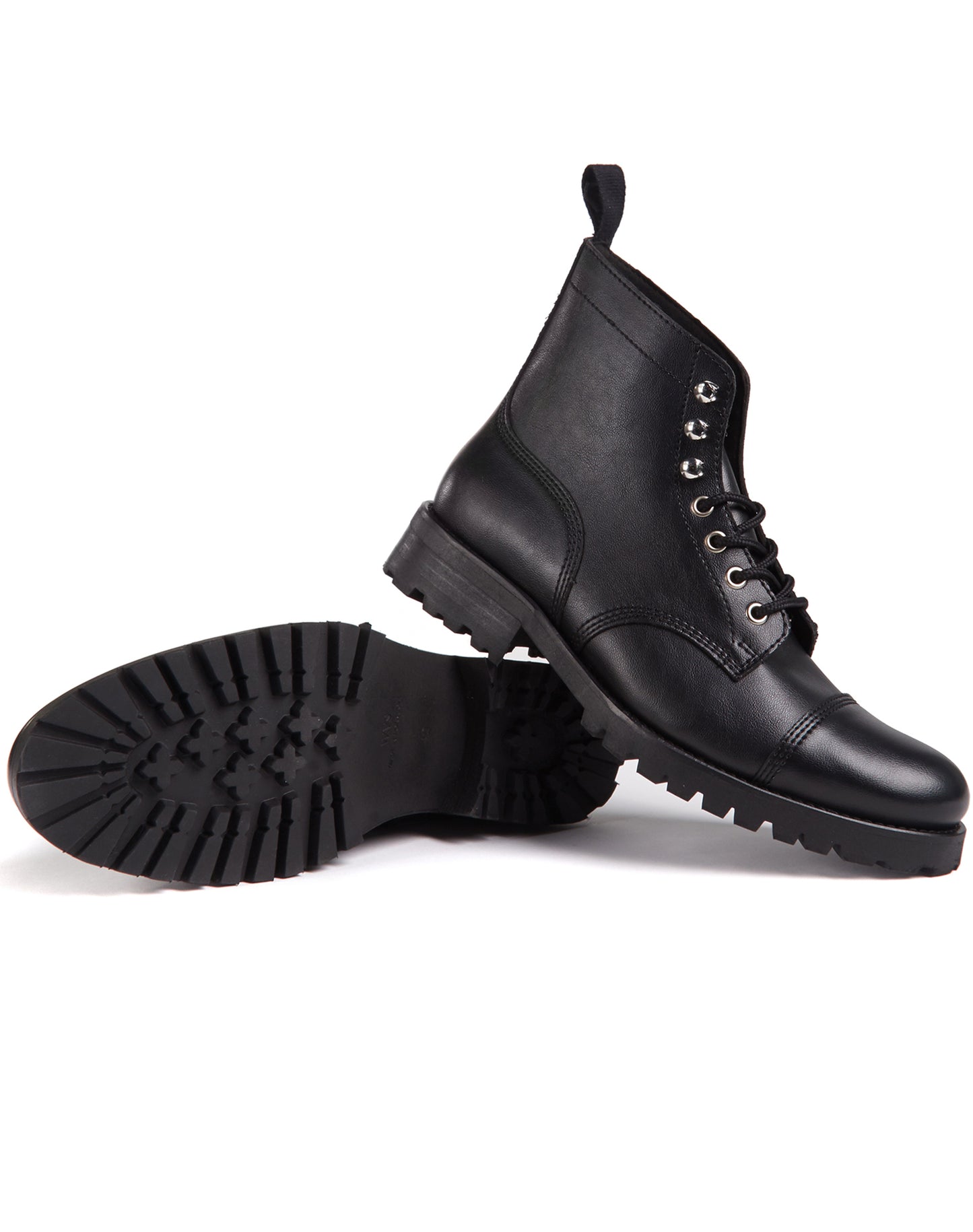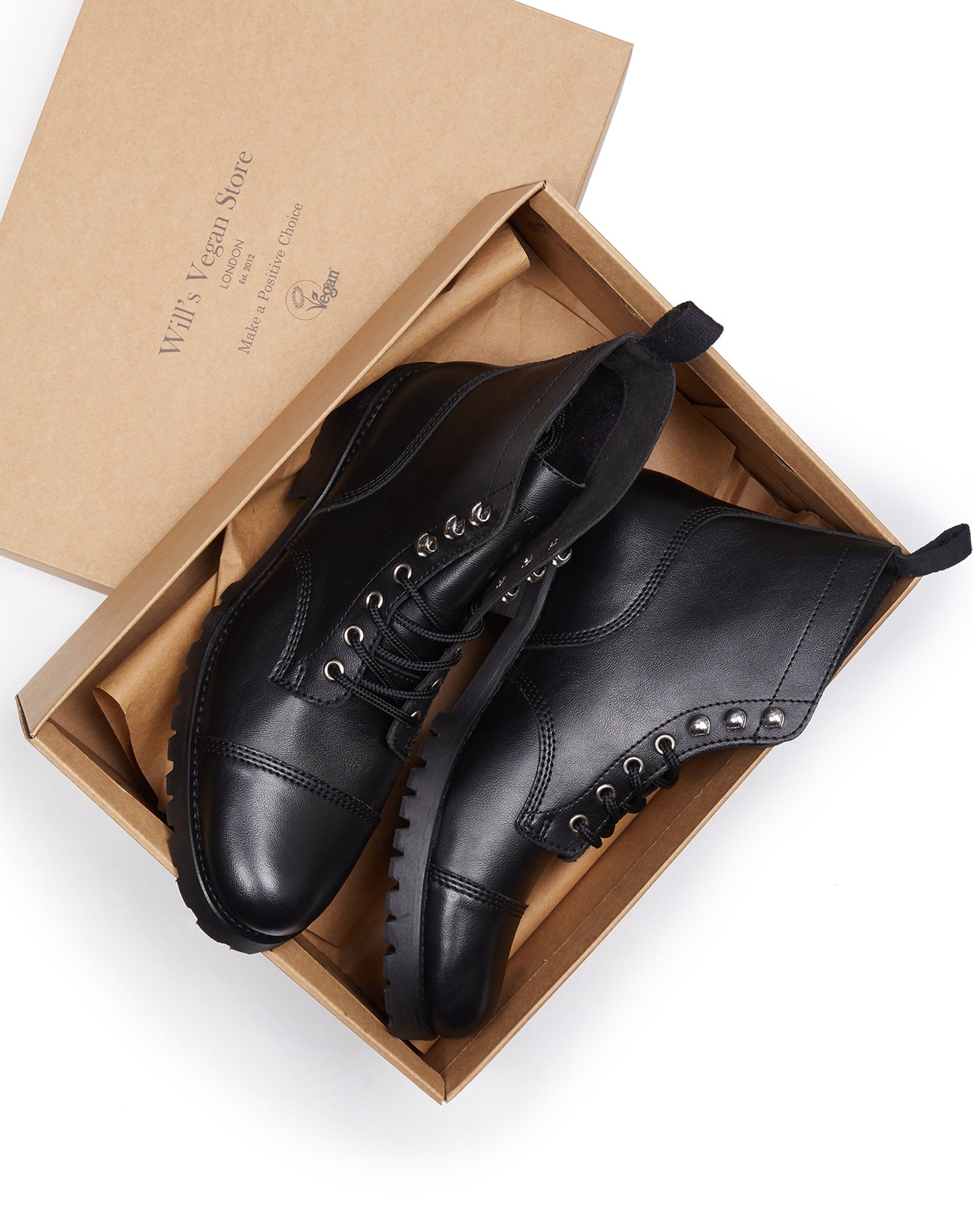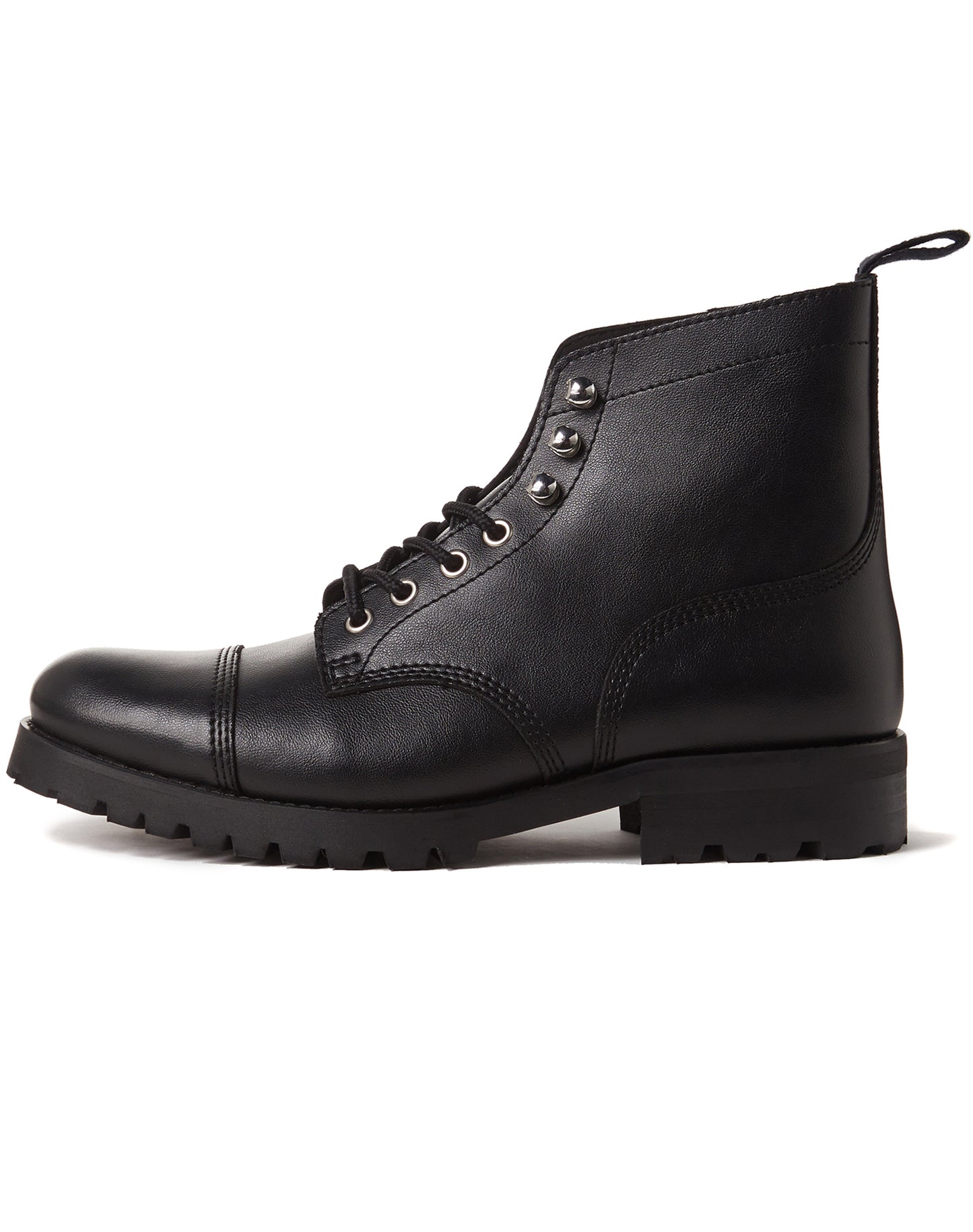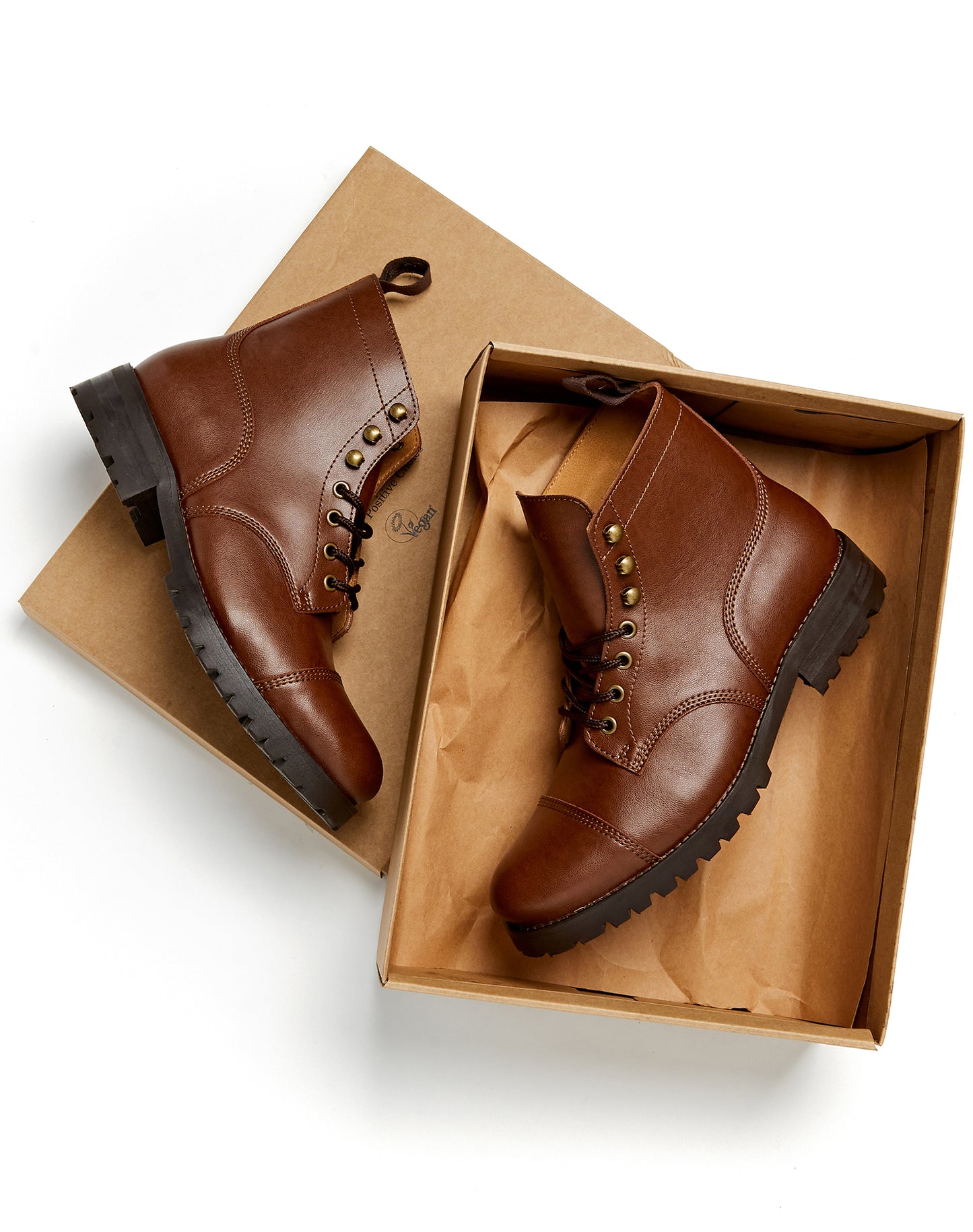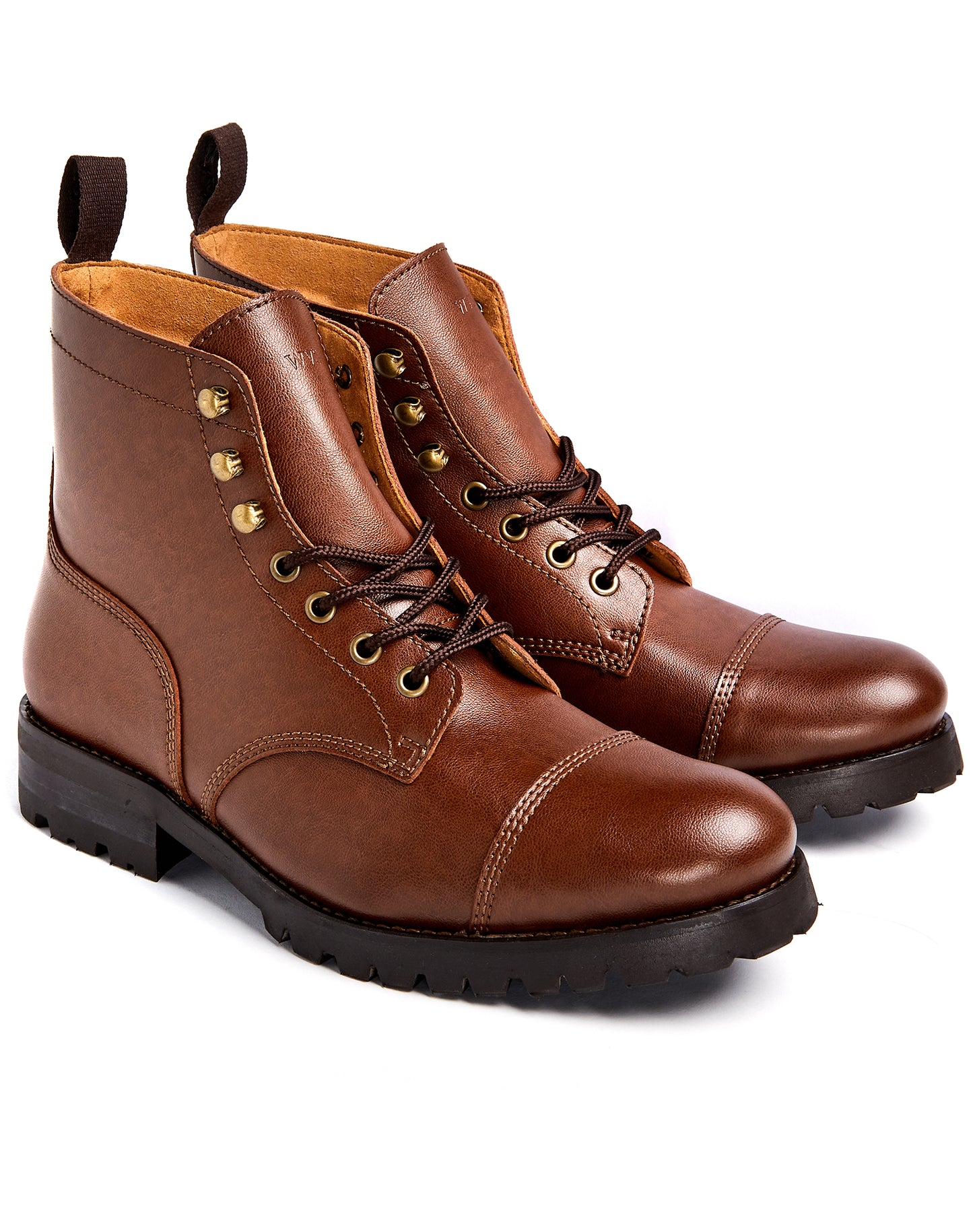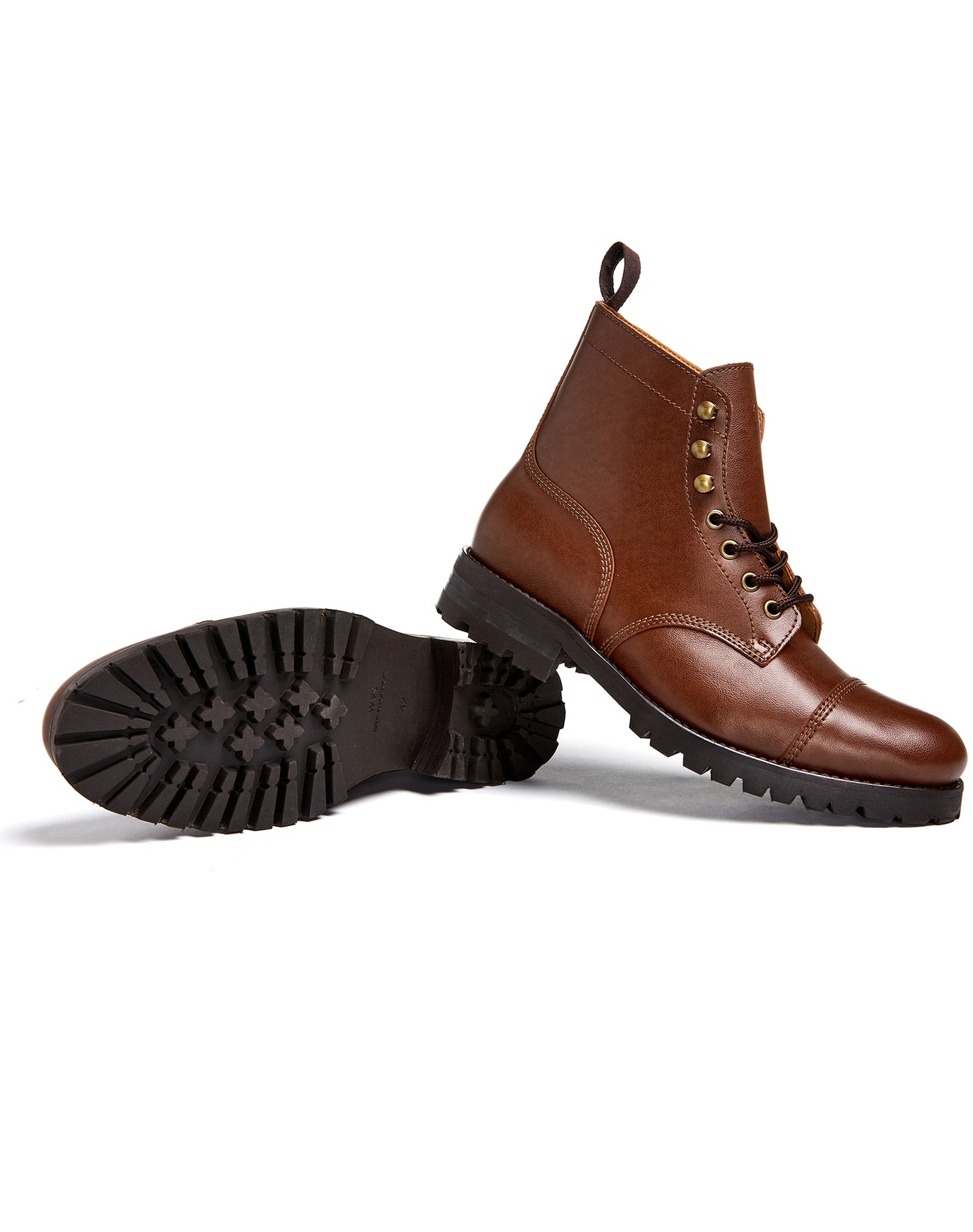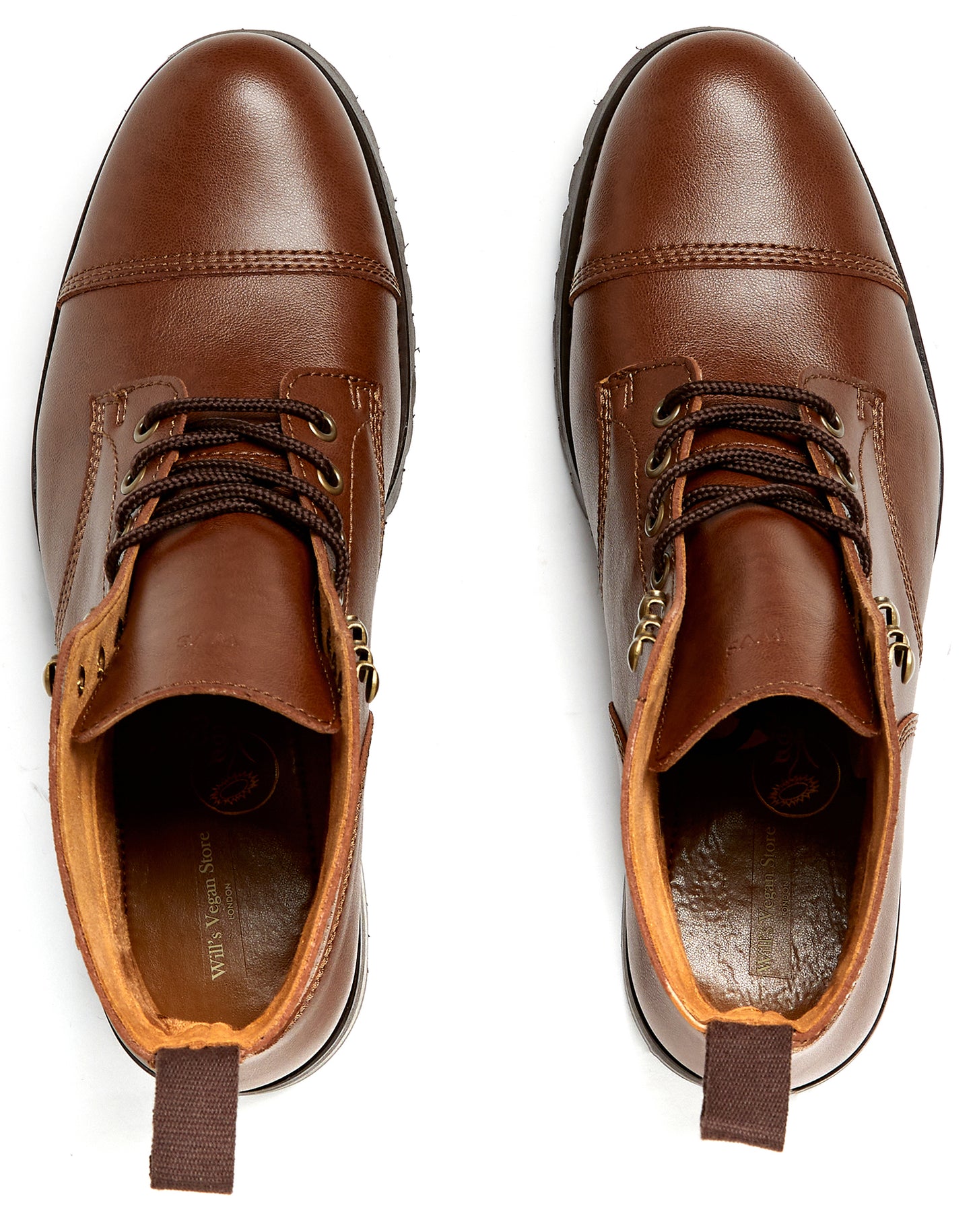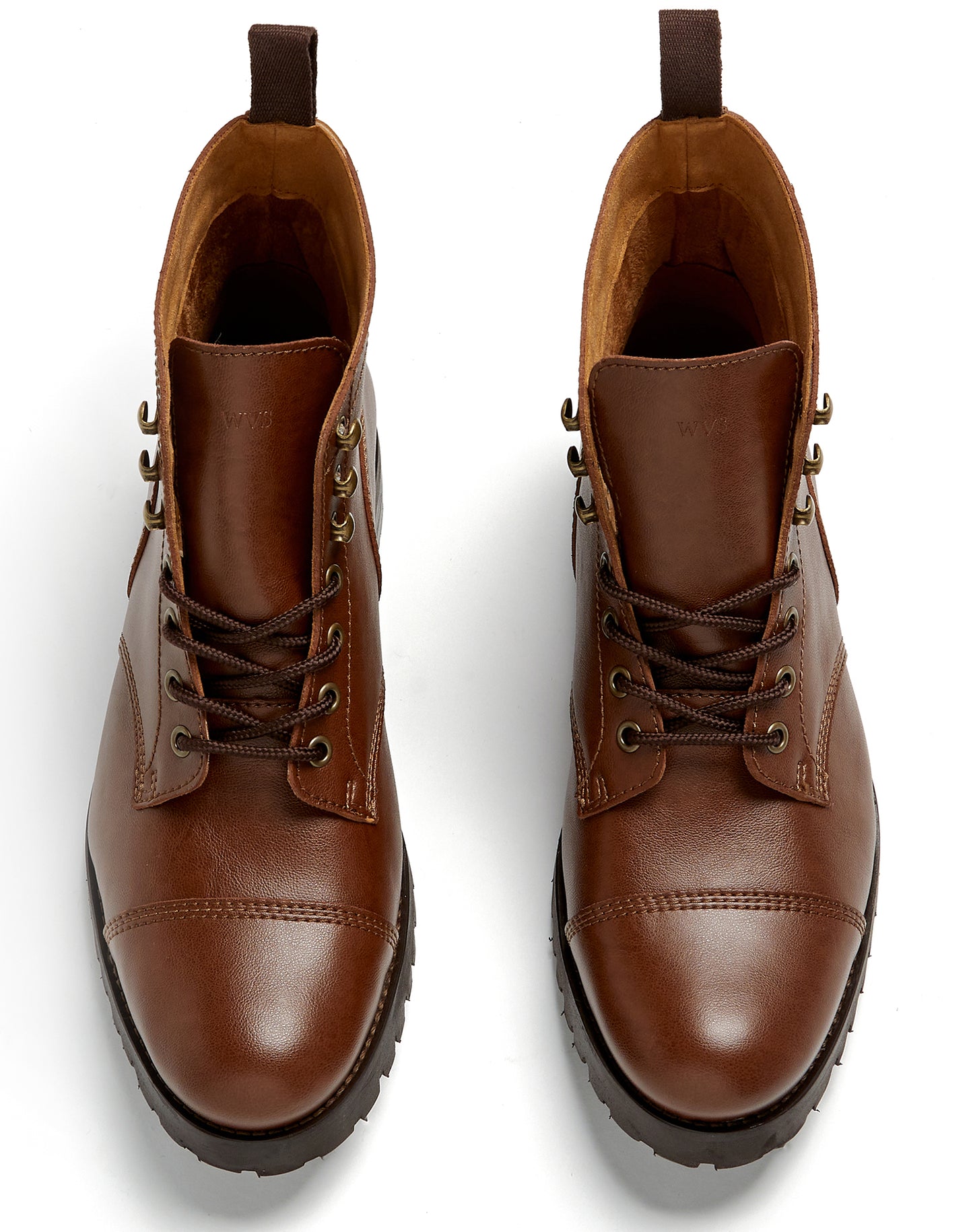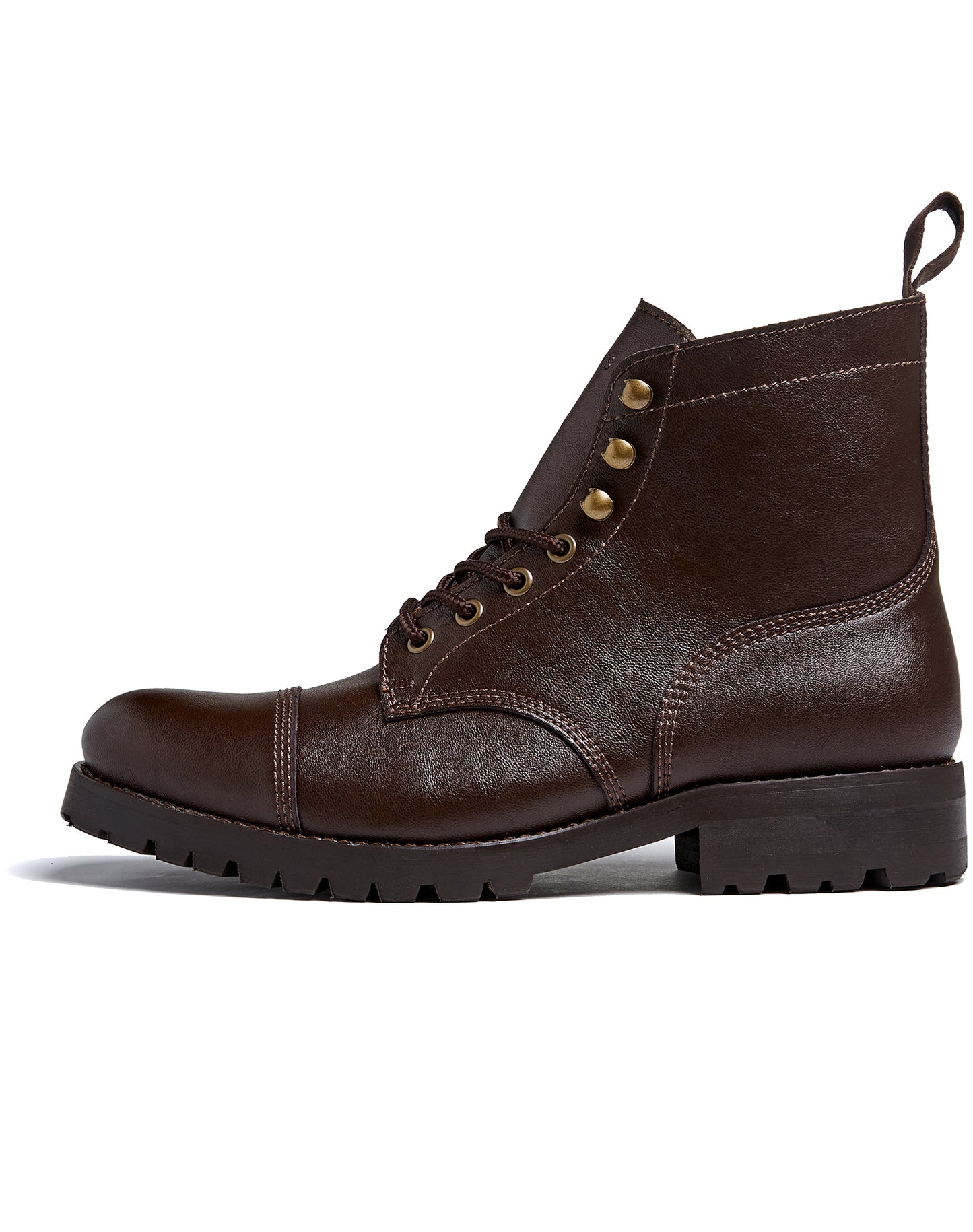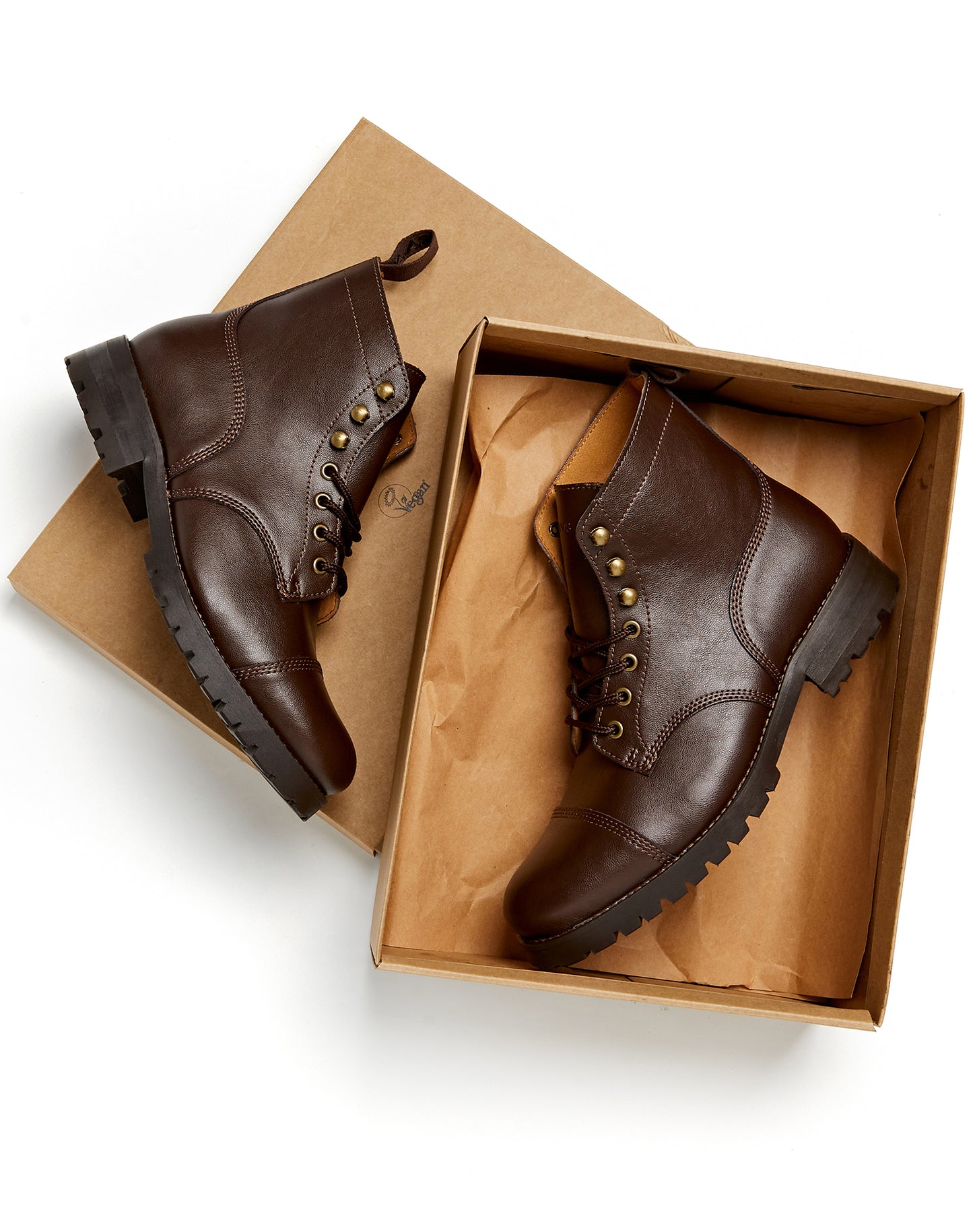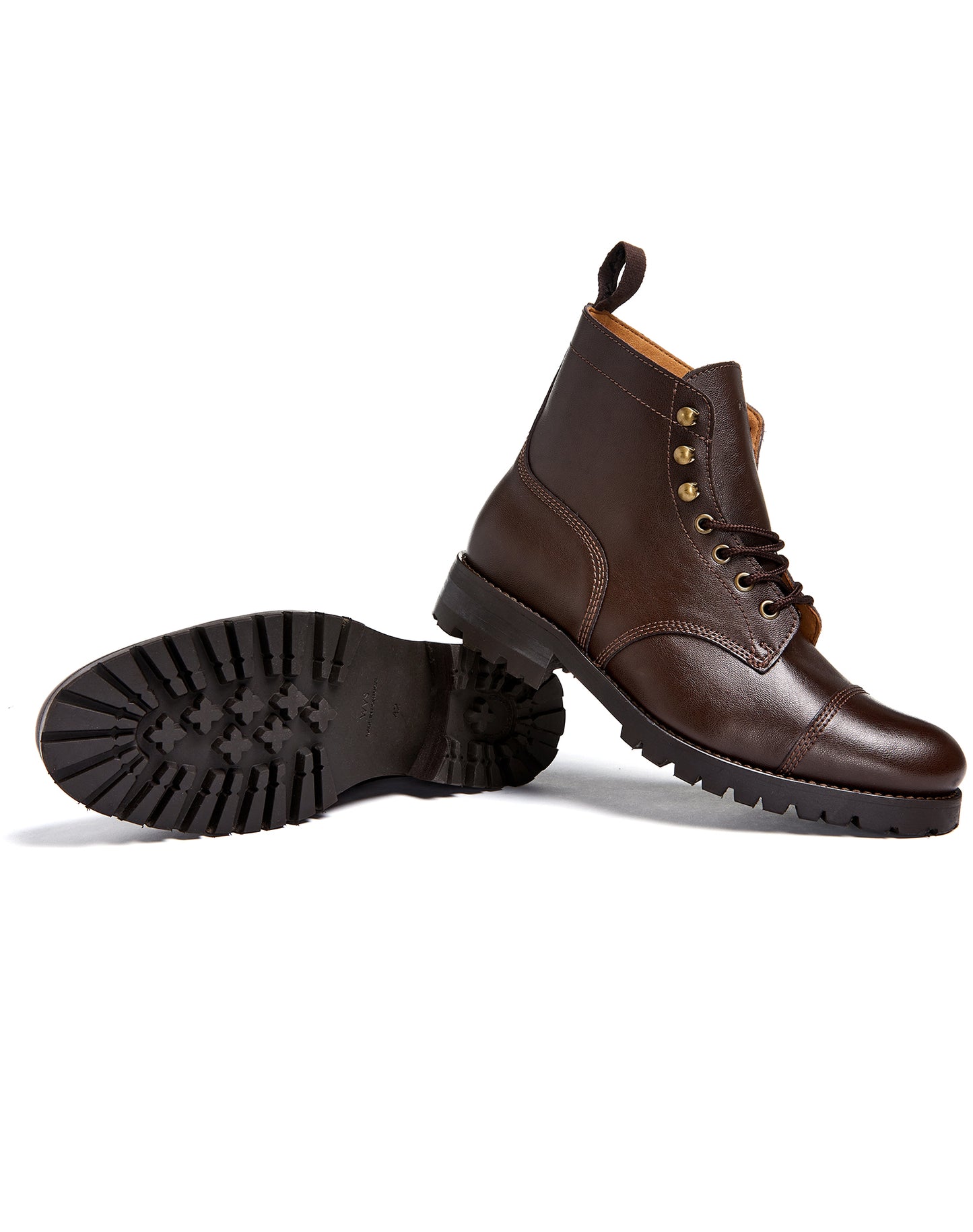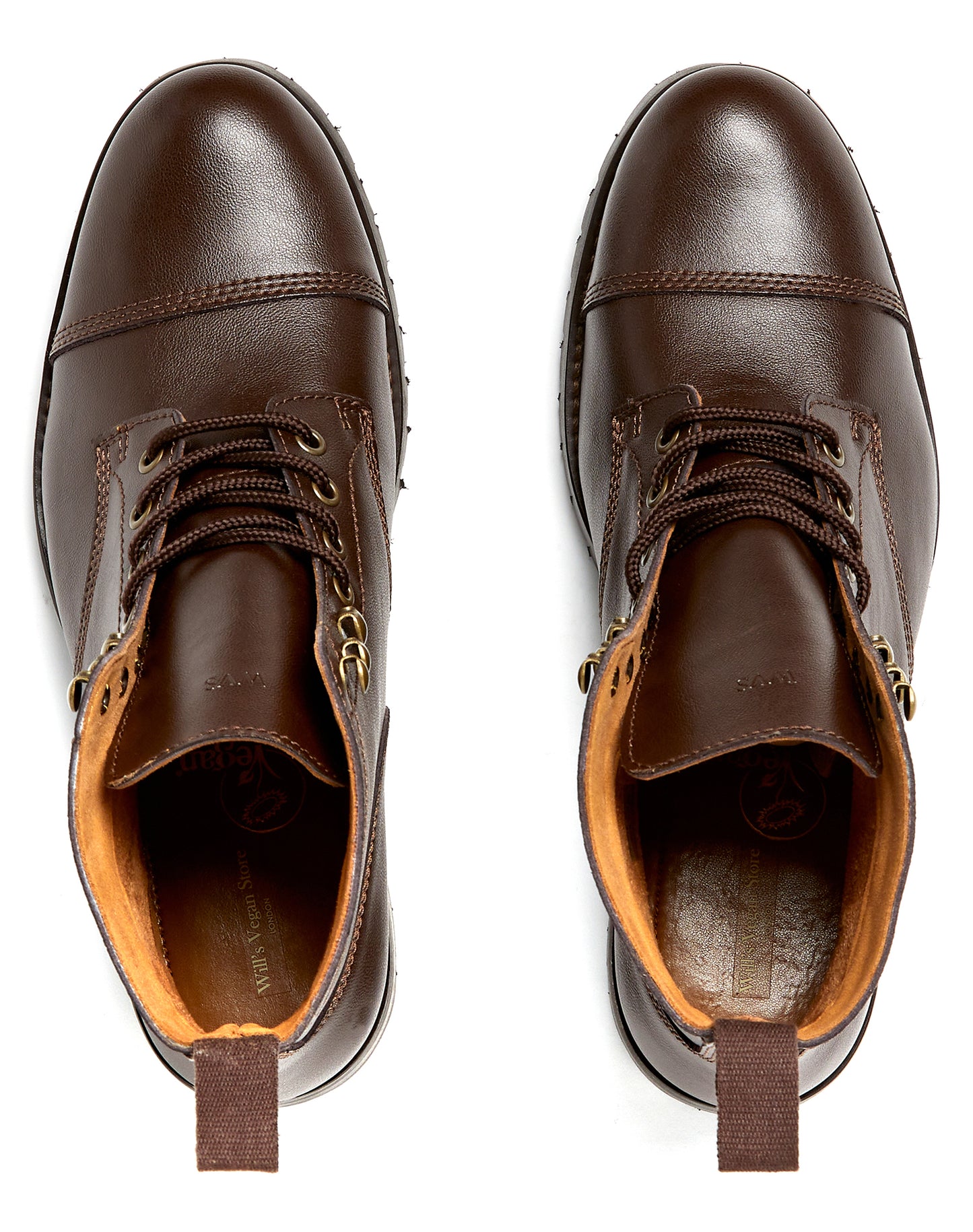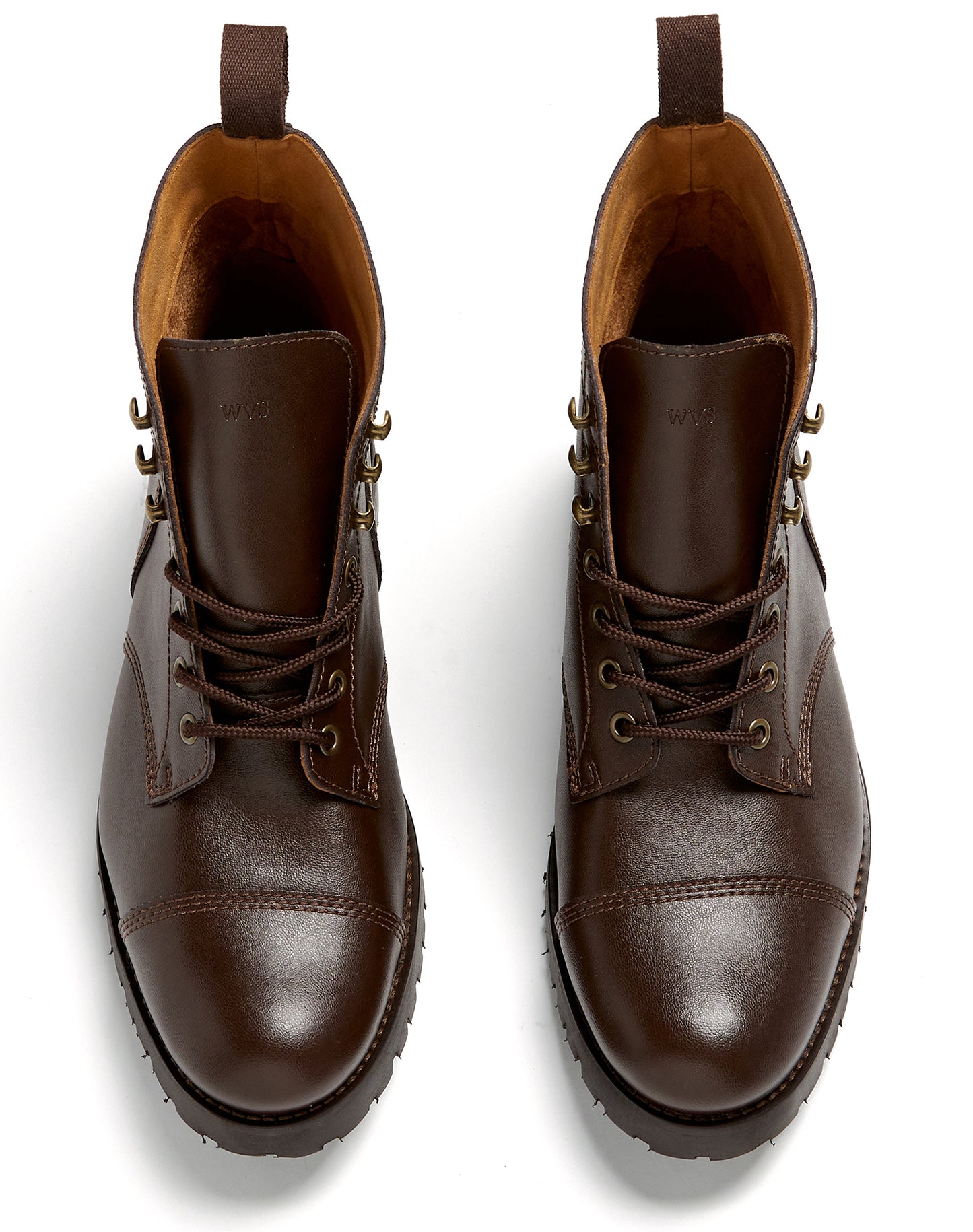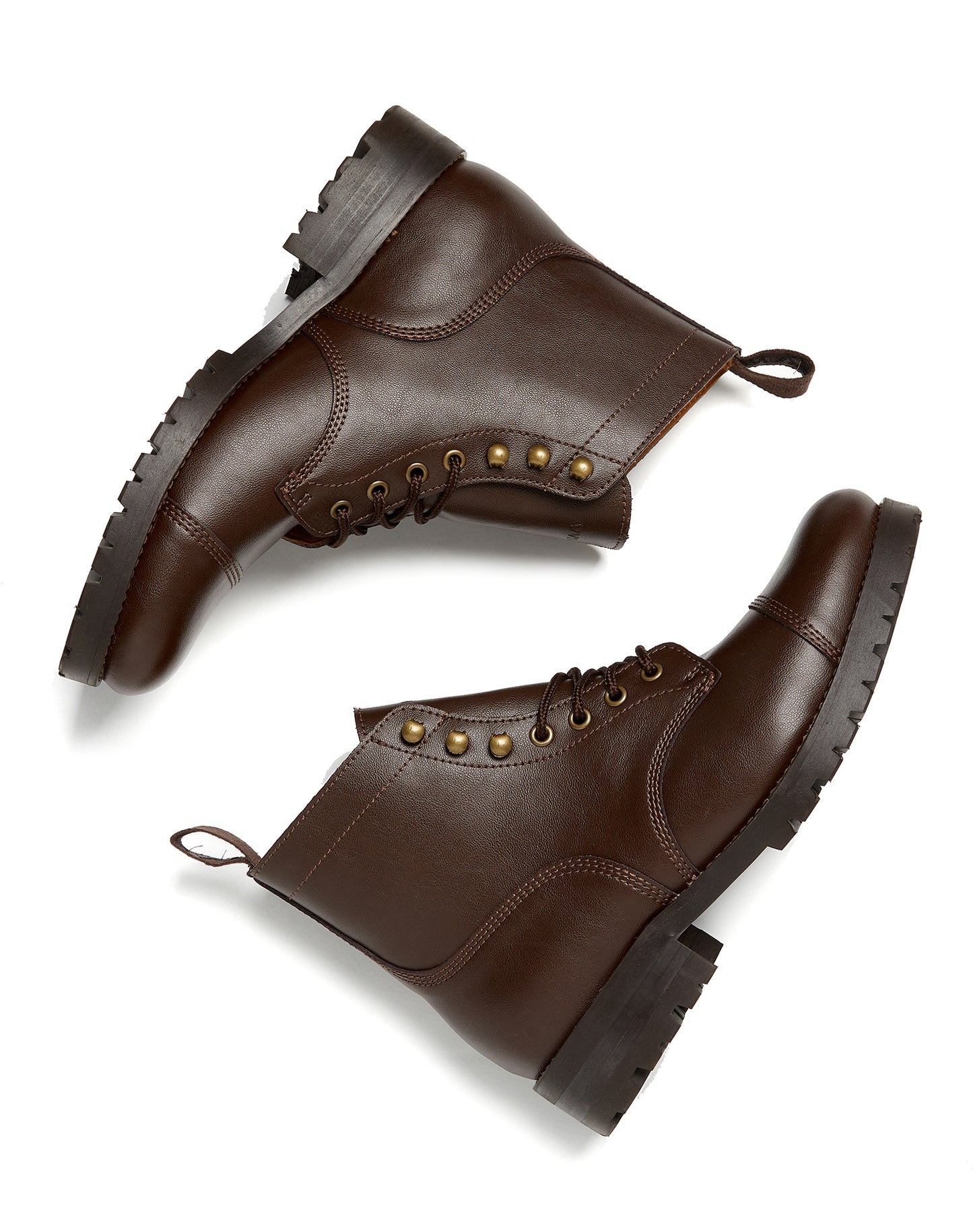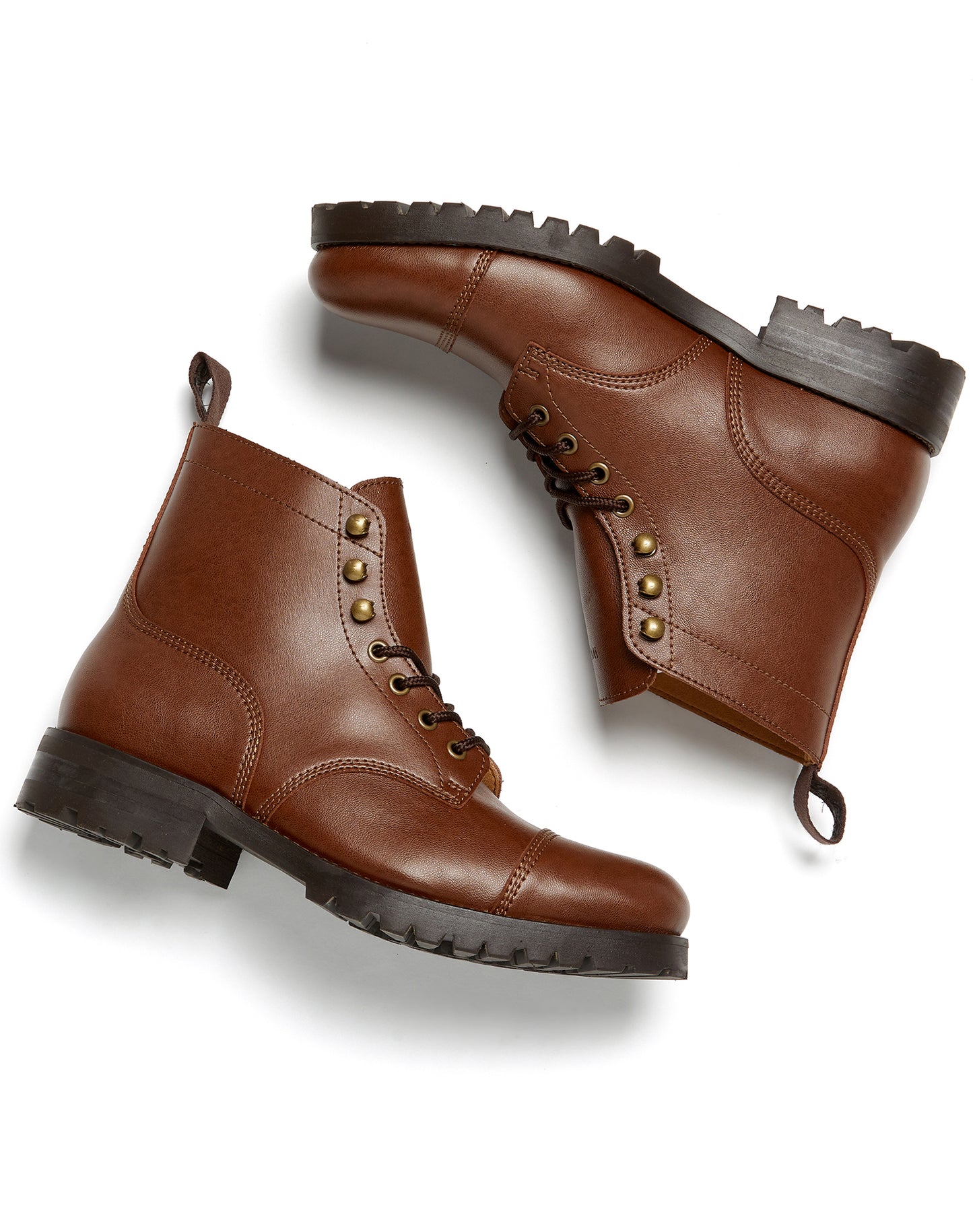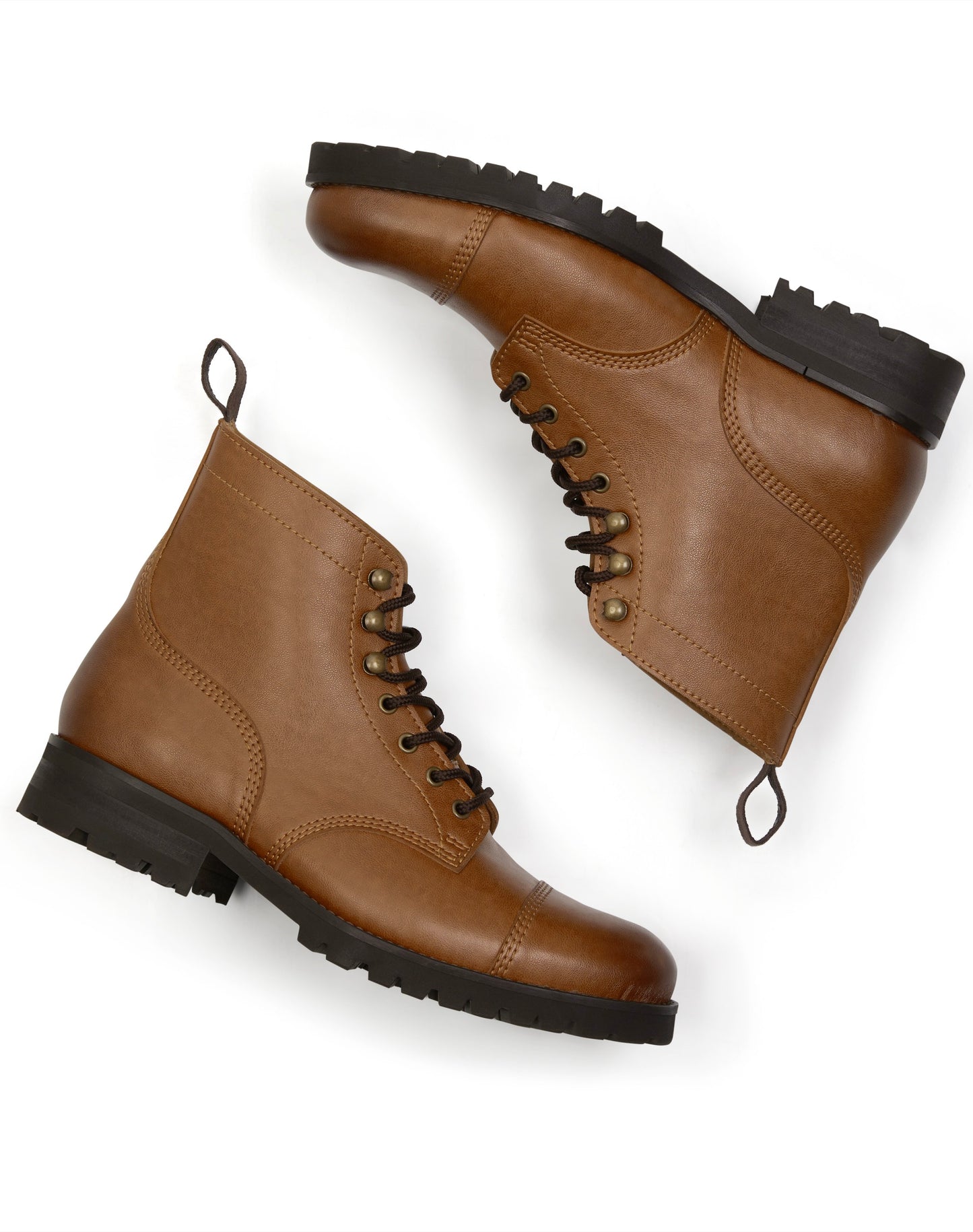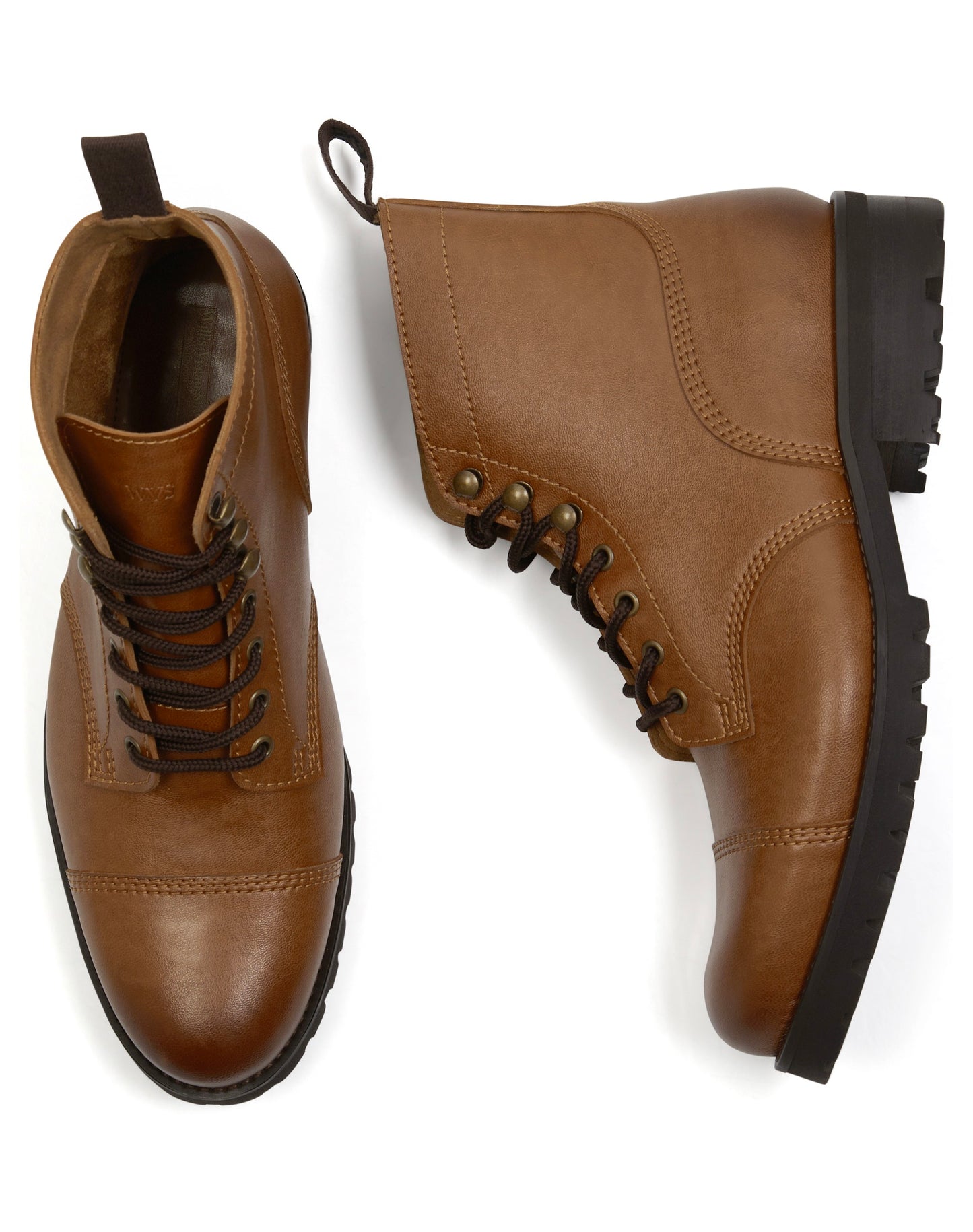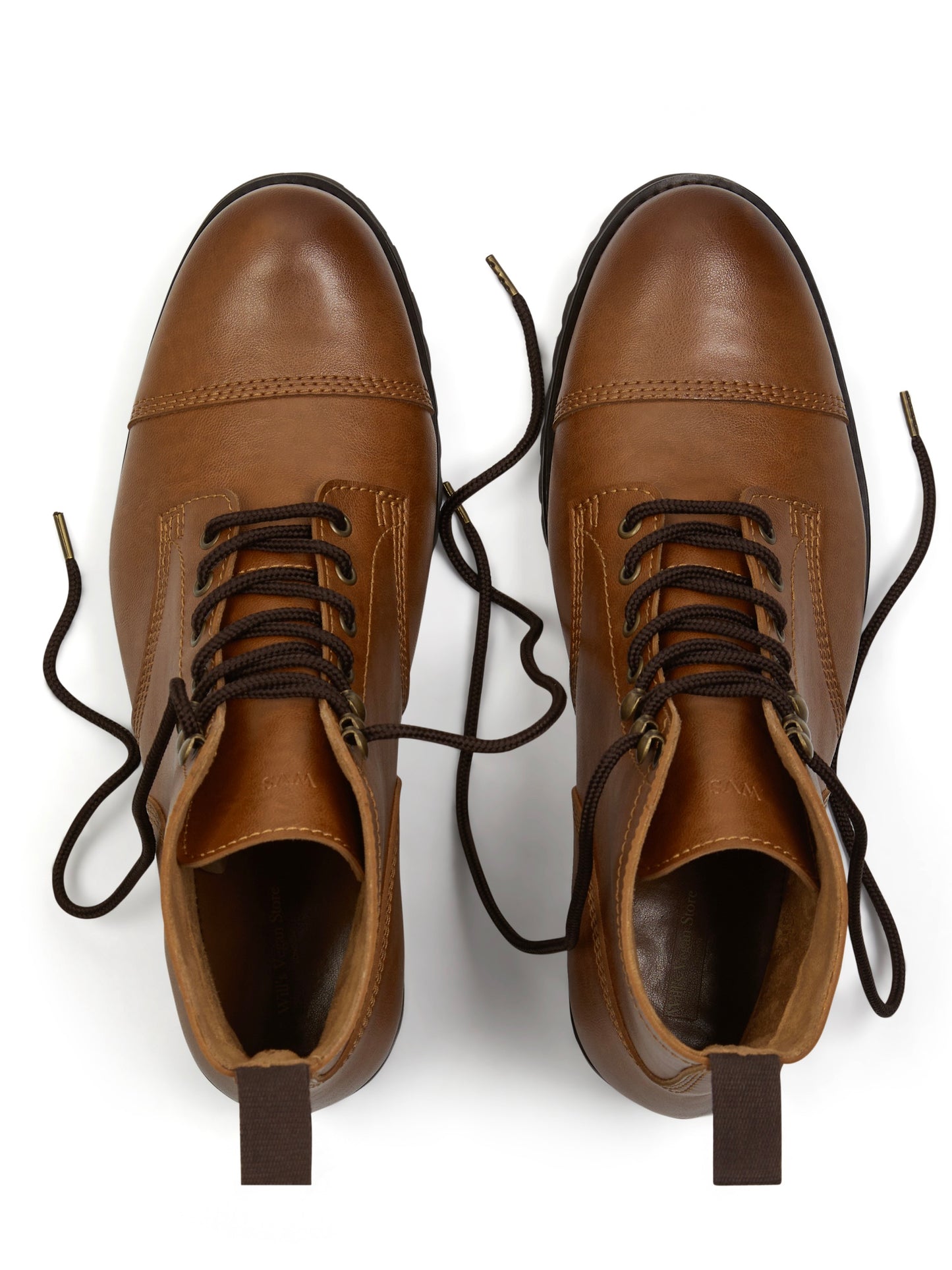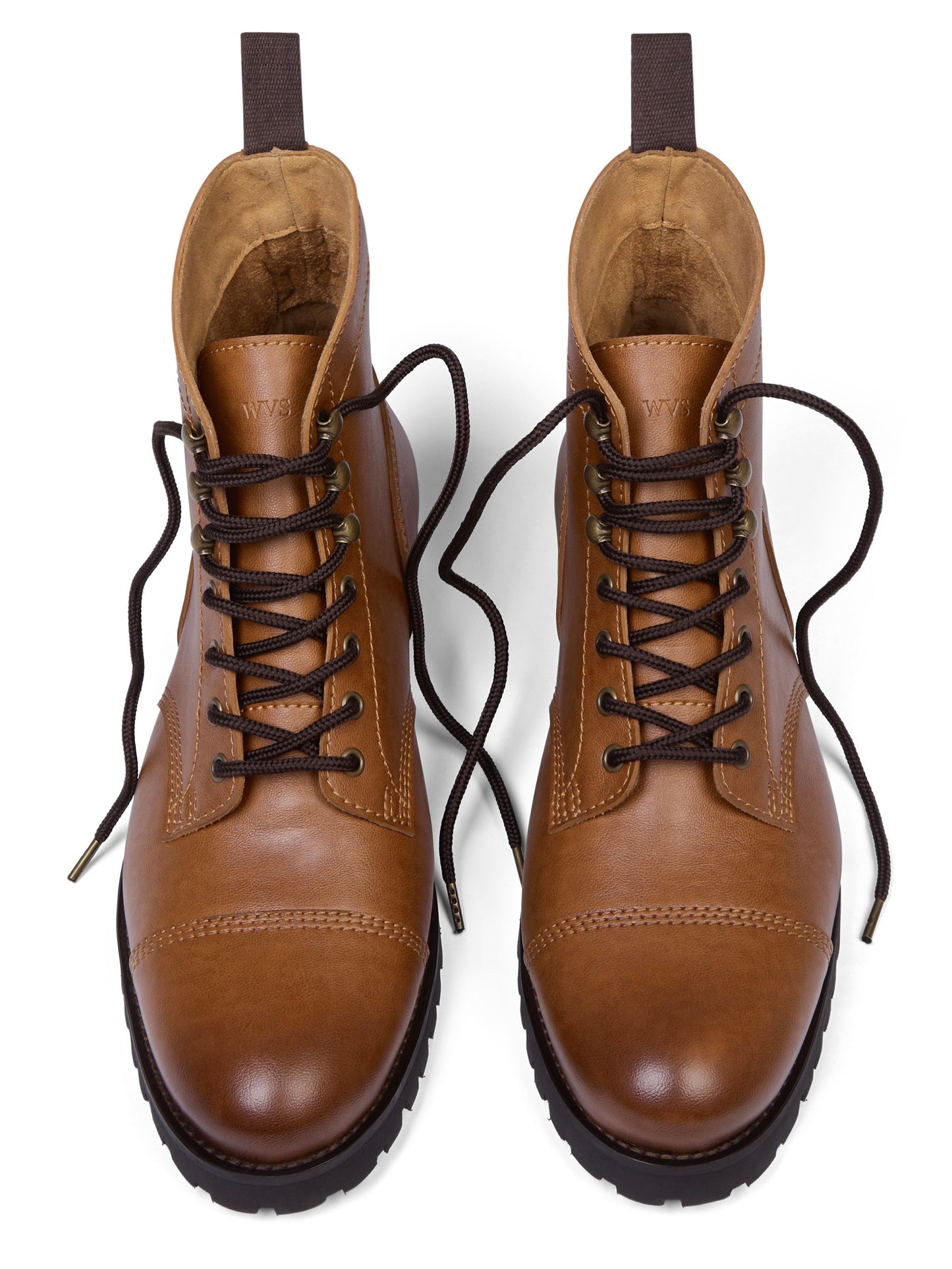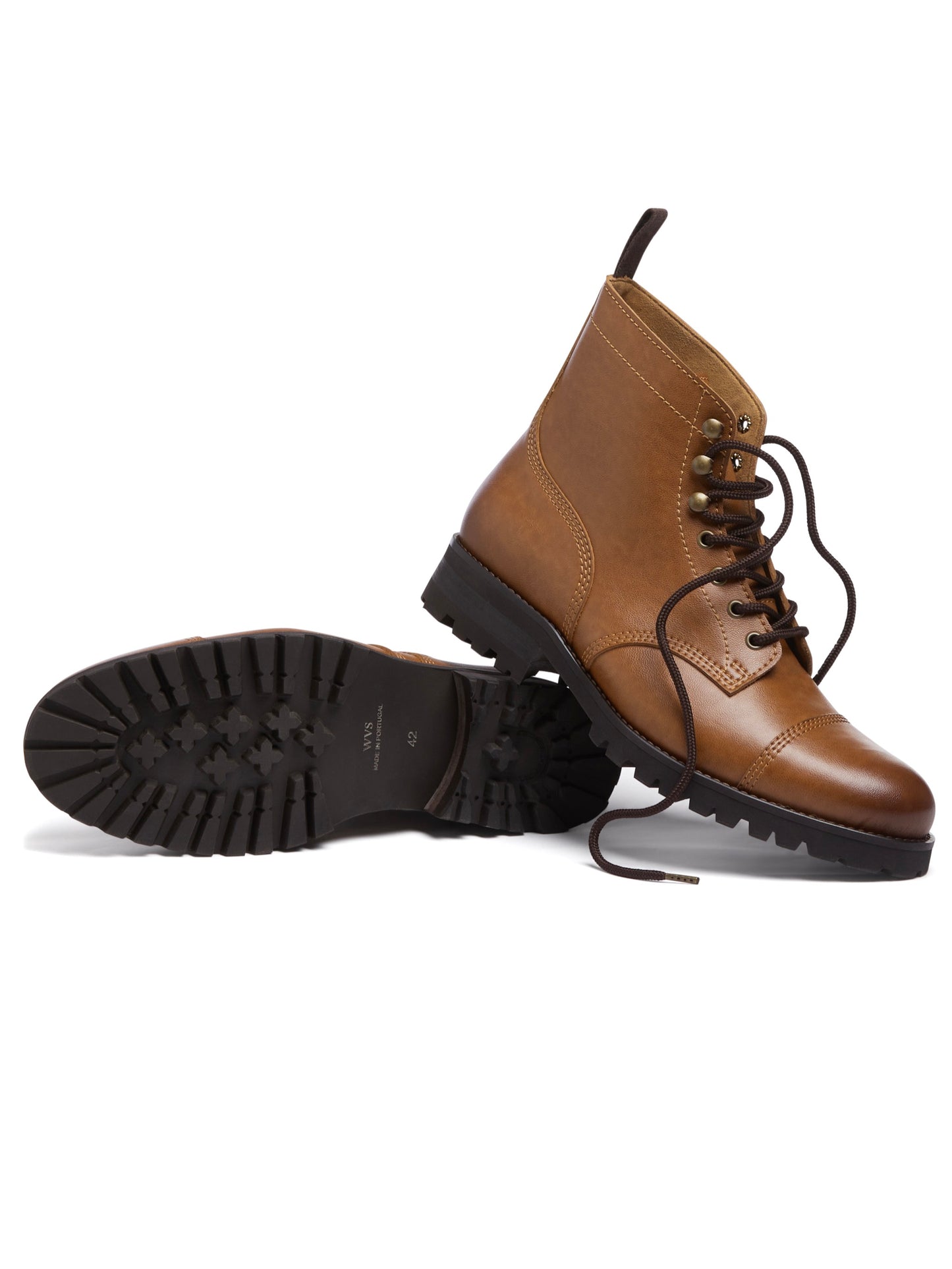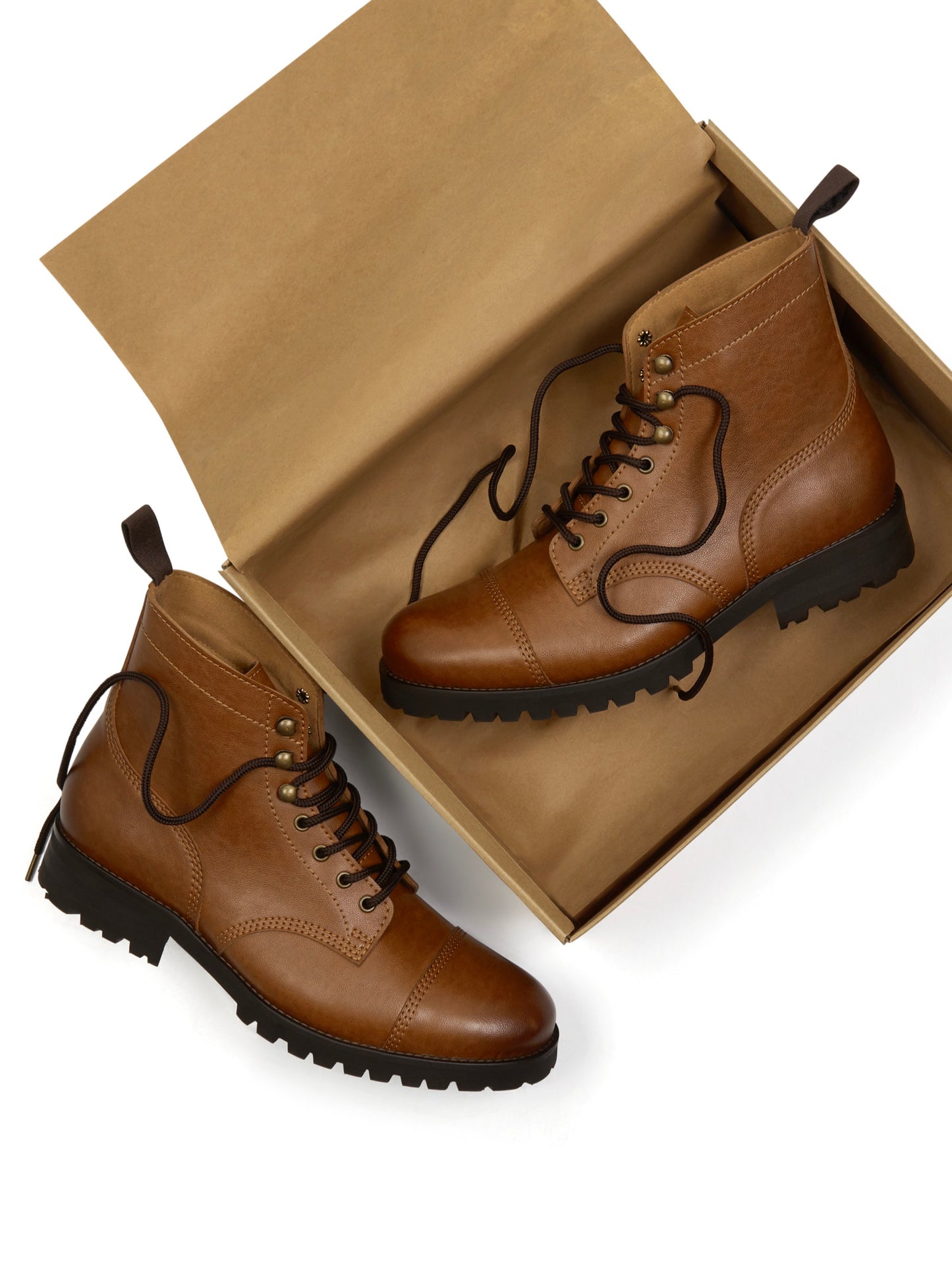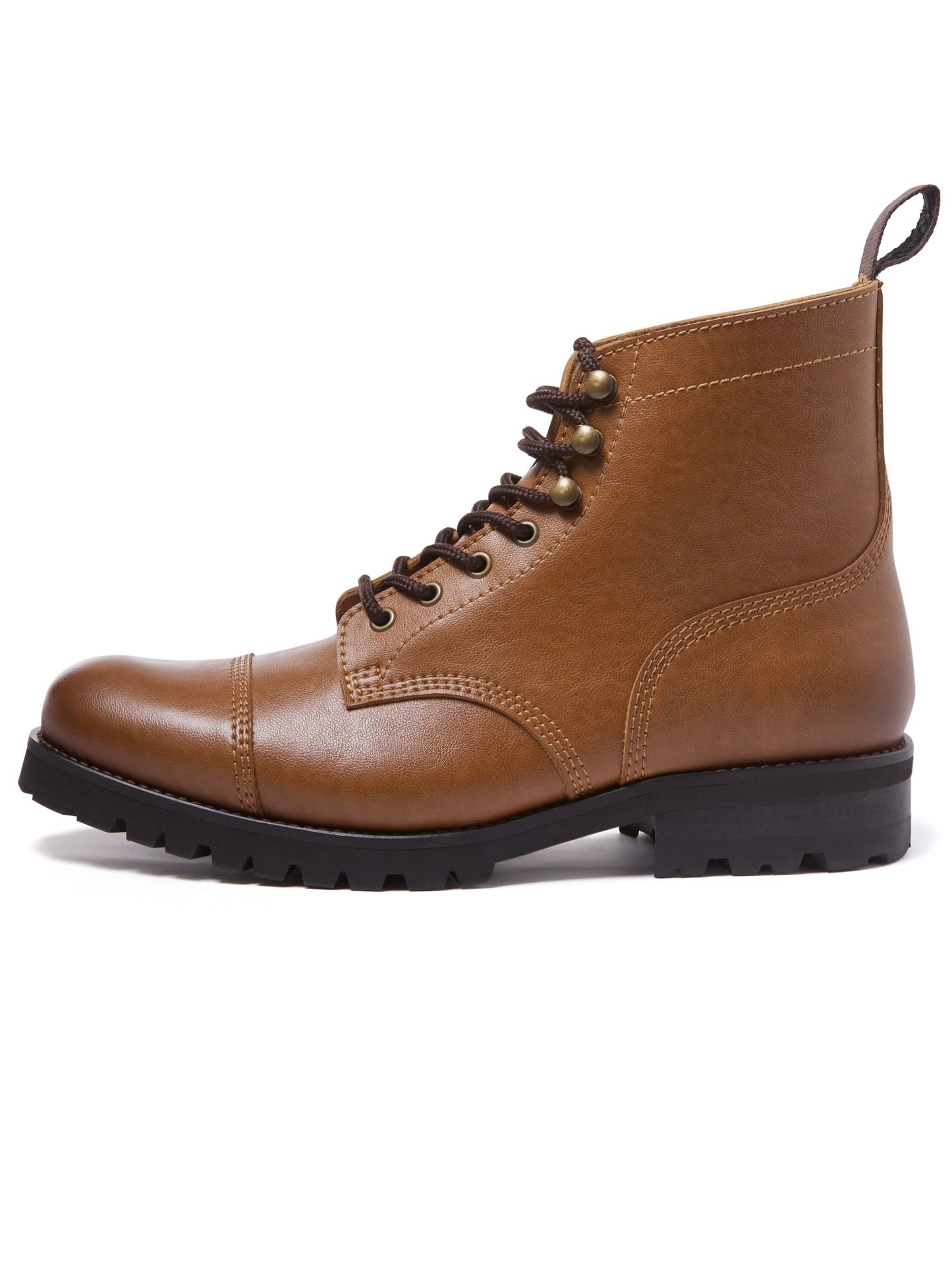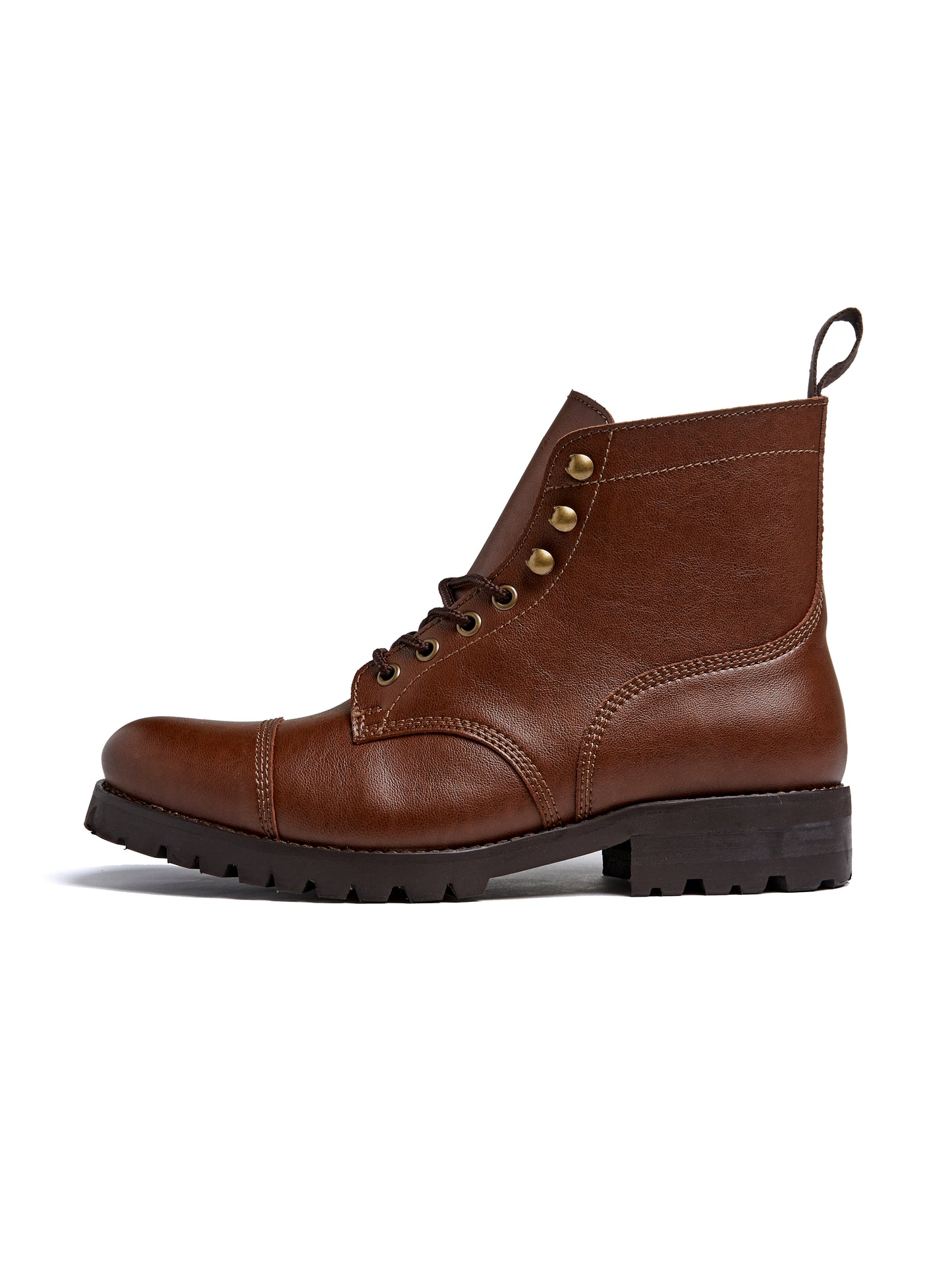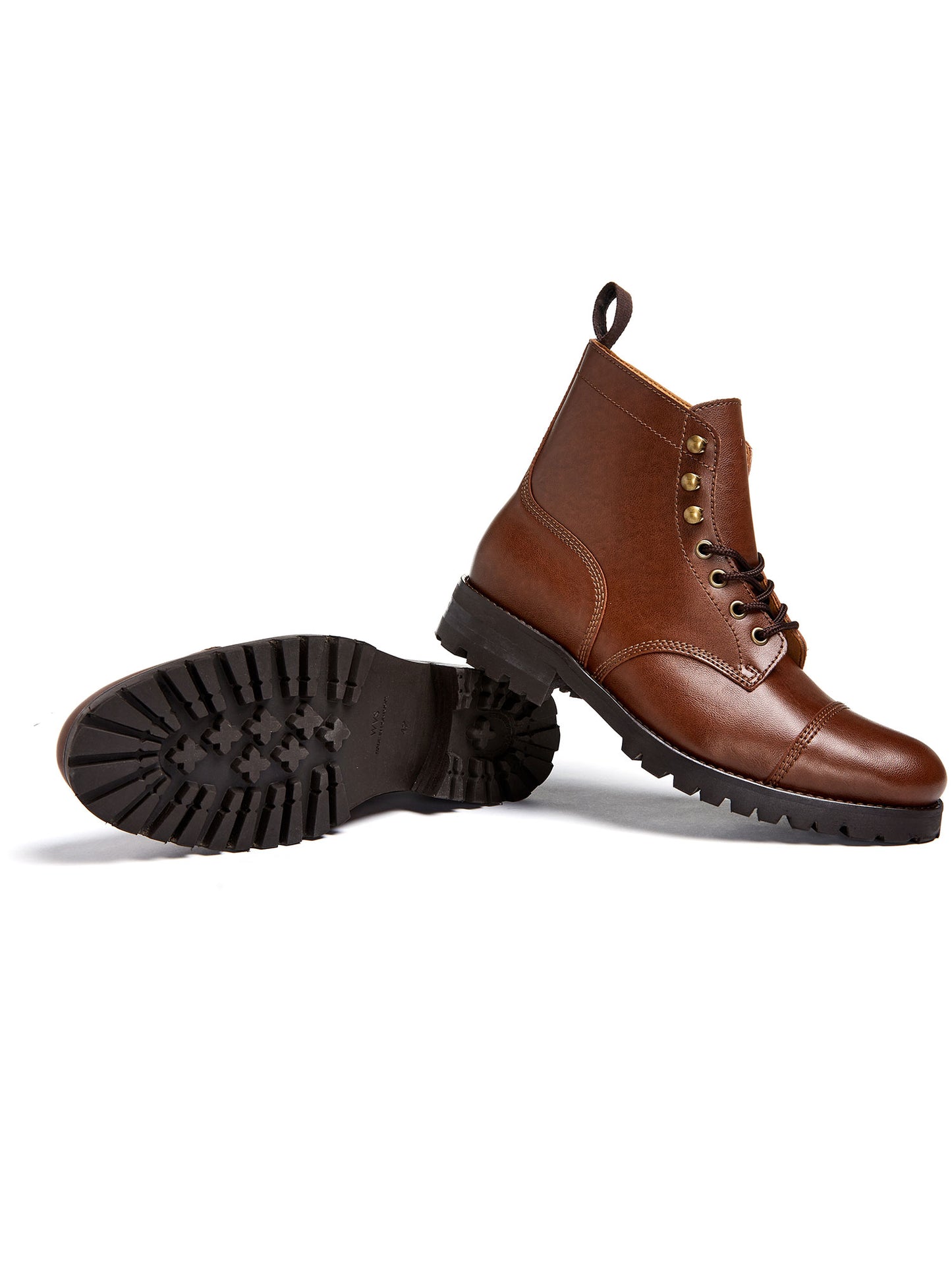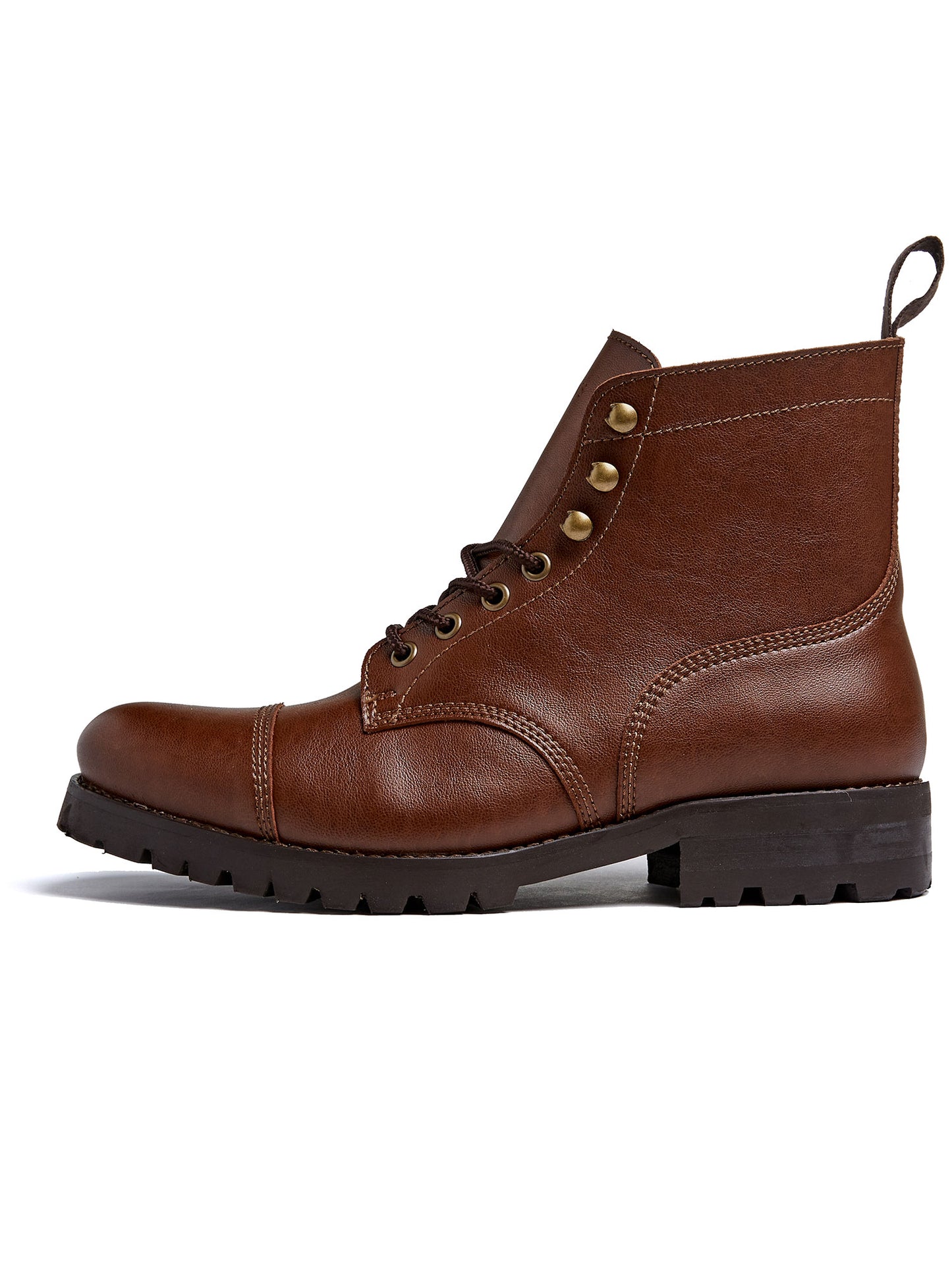 Disappointed
This is my 3rd Will's Vegan Store work boots, I came back because the first two were solid and beautiful. Three of the neck buttons on this one came off on the first week, and 2 other followed on the following weeks. I thought these were supposed to be everyday work boots, not walk on eggs or wear on your birthday boots. Didn't bother finding out if I can send them back and get new ones because they might be just as patchy.
Excellent quality boots
Fantastic quality vegan boots which were exactly what I wanted. Wore them for my sisters wedding and looked excellent. Weather proofing is great, fit and comfort is top notch.
Great quality shoes
The shoes look great! Good color and are comfortable too.
nice... at first
This is the second pair of these boots that I've owned. I do like the look and fit, but after 5 months of normal wear, the faux leather ripped from the sole all along the heel. I am disappointed in the quality control of these shoes and some other Will's products. The previous pair served me well for a long time, but the products aren't the cheapest and I do expect good quality. I've never seen a pair of shoes separate like this.
UPDATE:
After bringing the issue with this pair of shoes, Will (from Will's), reached out to me and rectified the situation very quickly.
I've already received the replacement pair.
It is reassuring that they are so accommodating and committed to customer-service and customer-care.
I will continue to order from Will's Vegan Store because they work hard to minimize risks and assuage concerns involved with ordering clothing and shoes online, while being a reliable source for quality and stylish cruelty-free goods.
Thanks to team at Will's Vegan Store for great customer service and quickly and diligently working to rectify what was initially, an upsetting situation.
Hi Derek,
I am really sorry to see this happened.
For your peace of mind, we will always replace, refund or try to repair your purchases at any point if you are not happy - just let us know and we will take care of everything.
We would like to replace these boots. When possible please can you reply back to the email we just sent to you with the best delivery address.
I am here to help, let me know if I can be of any help at all,
Speak soon, Will
Best Boots Ever!
I bought a pair in 2018. It's now 2023 and I'm only now just looking to replace them. I wore these boots almost everyday in the winter, every winter, for the last 5 years. They were comfortable, kept my feet warm and dry, and I would regularly walk over an hour in them a day. I hope the quality is still the same as it was in 2018 because I'm about to buy another pair.