Regular price
Sale price
€115,00
Unit price
per
Sale
Sold out
Our notes
The "go anywhere, do anything" boot with deep tread solid rubber outsoles.
We build these to last you years. They've been refined year after year since they were in our original 2013 lineup.
Having products that are not planned just for a season but to stay means we have the opportunity to refine and perfect what we do. 
This helps us in our aim to try and make the best quality, best-wearing vegan fashion we can.
Breathable and water-resistant uppers made with our signature vegan leather made with 69% bio-oil content.

Deep tread rubber outsoles with recycled content

Strong laces made with recycled polyester

Vegan suede linings, comfy to wear and improves breathability

Large rear pull tabs to pull them on made with recycled polyester and embroidered with WVS.

Stitching details throughout. Finished with a WVS emboss on the tongue & outsole.
Ethics & Sustainability
This product is certified carbon-neutral
It's delivered to you through our carbon-neutral supply chain in paper and cardboard packaging
You can return it free of charge for 365 days with our paperless carbon-neutral returns service
Use our return to recycle service when this product's at its end of life
Always and forever vegan
Made in Portugal
Read more about our Ethics & Sustainability
Share
View full details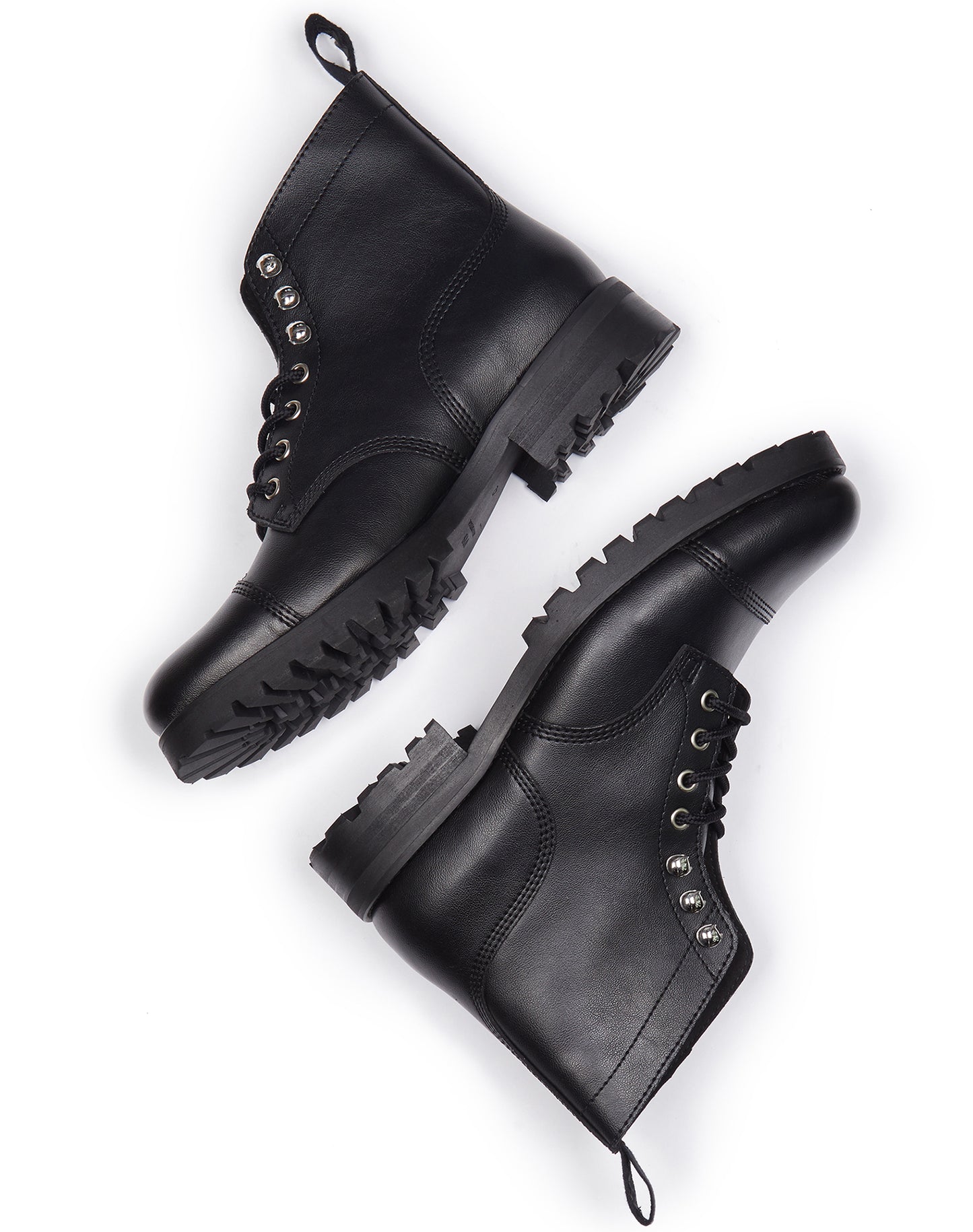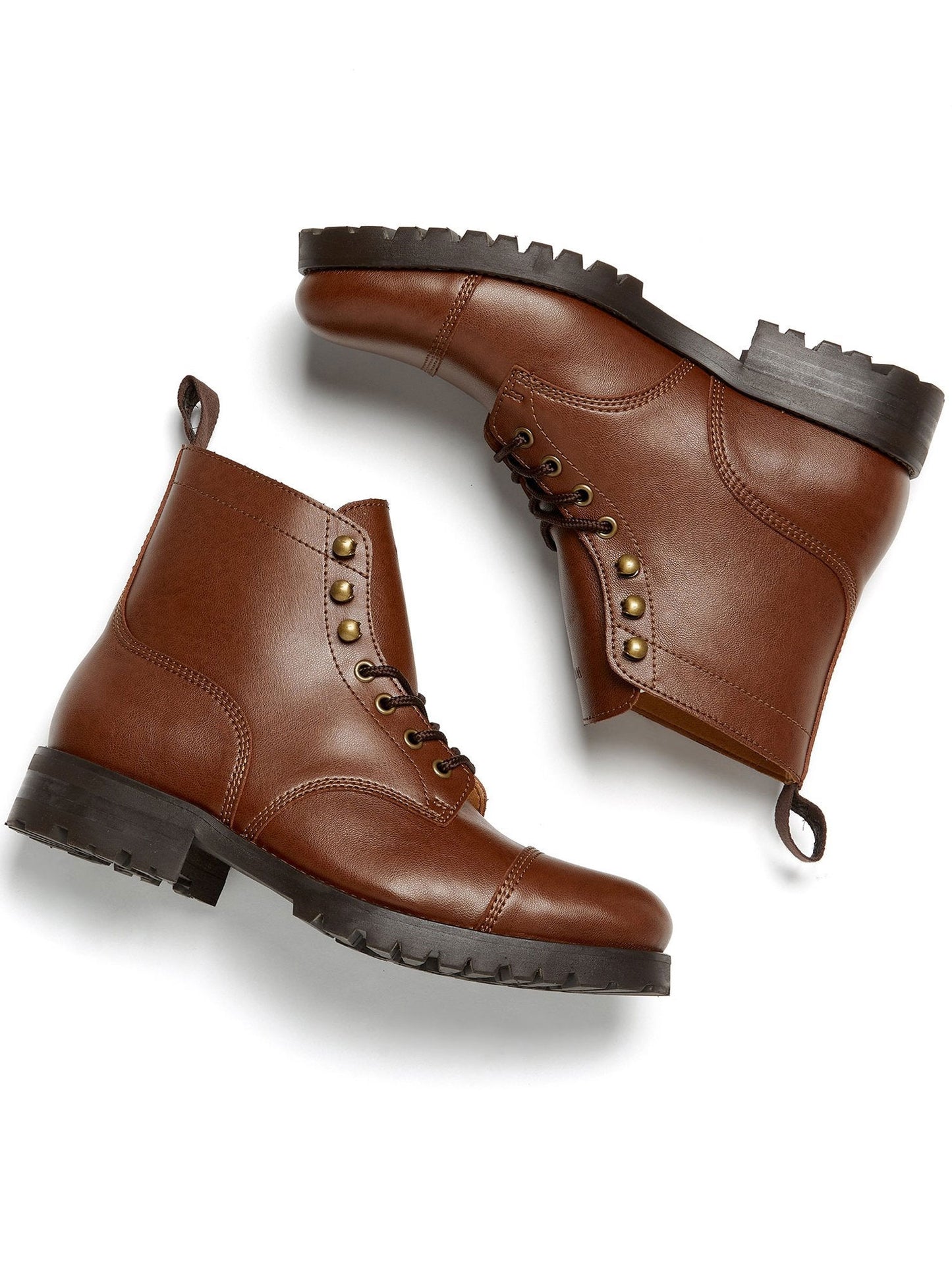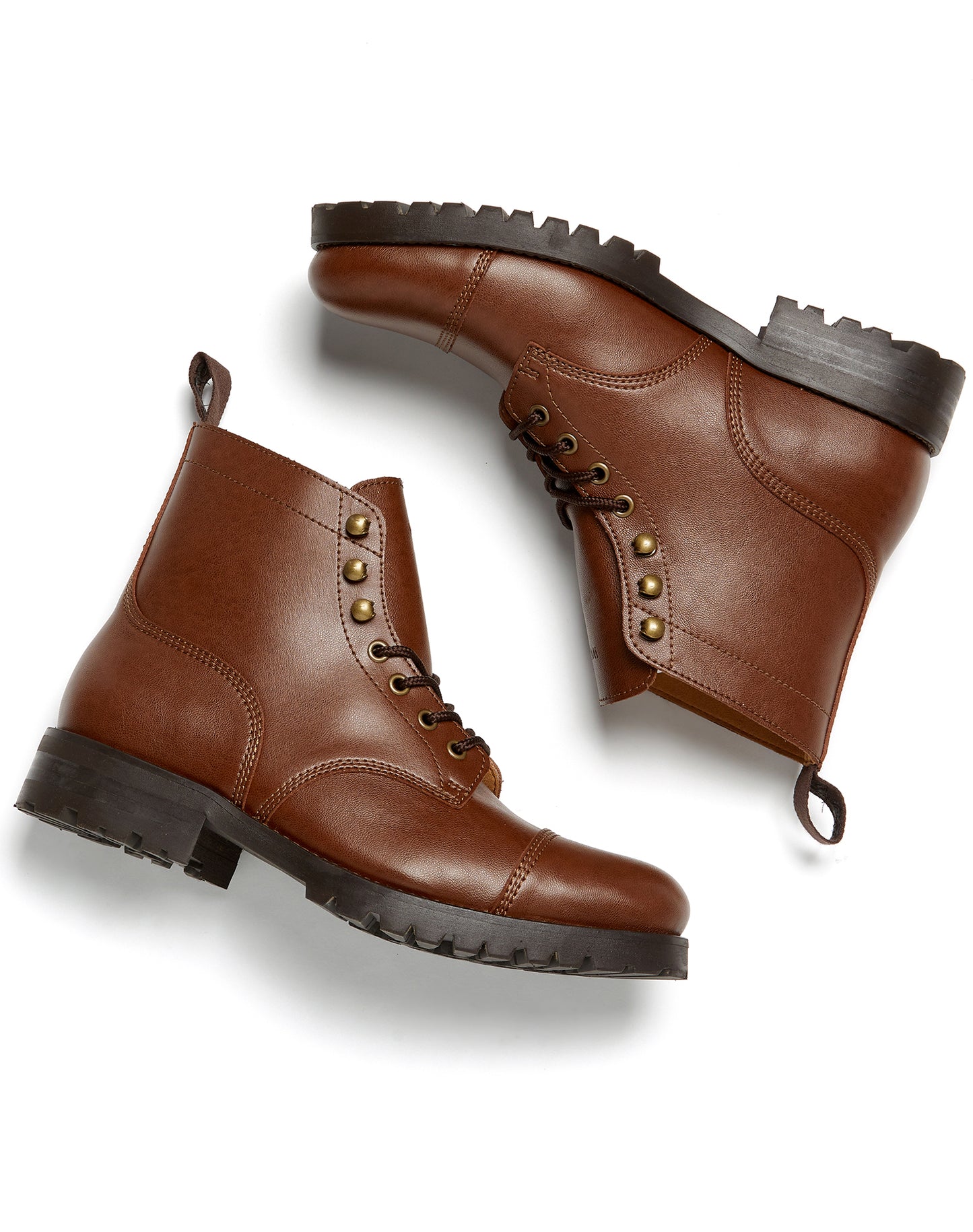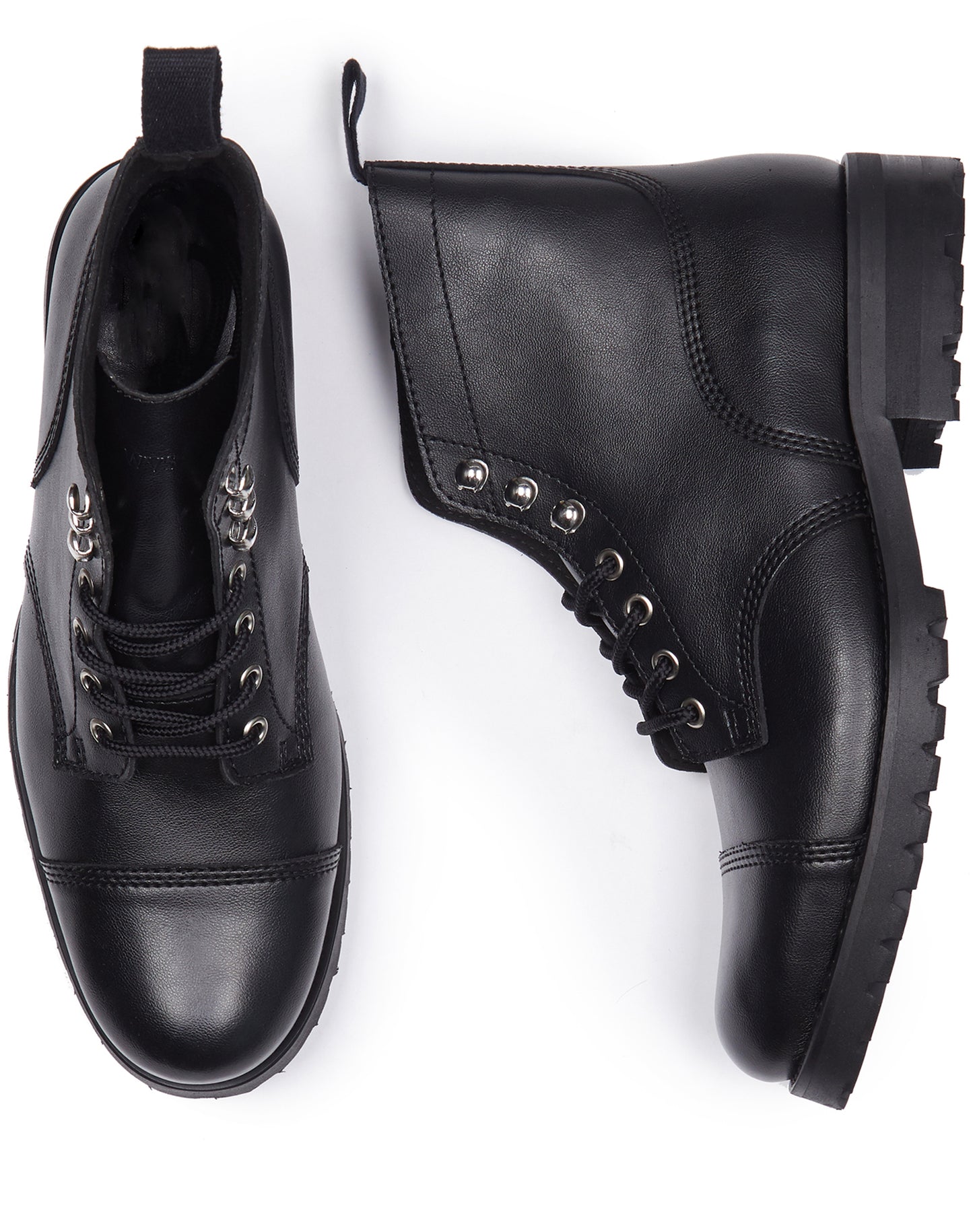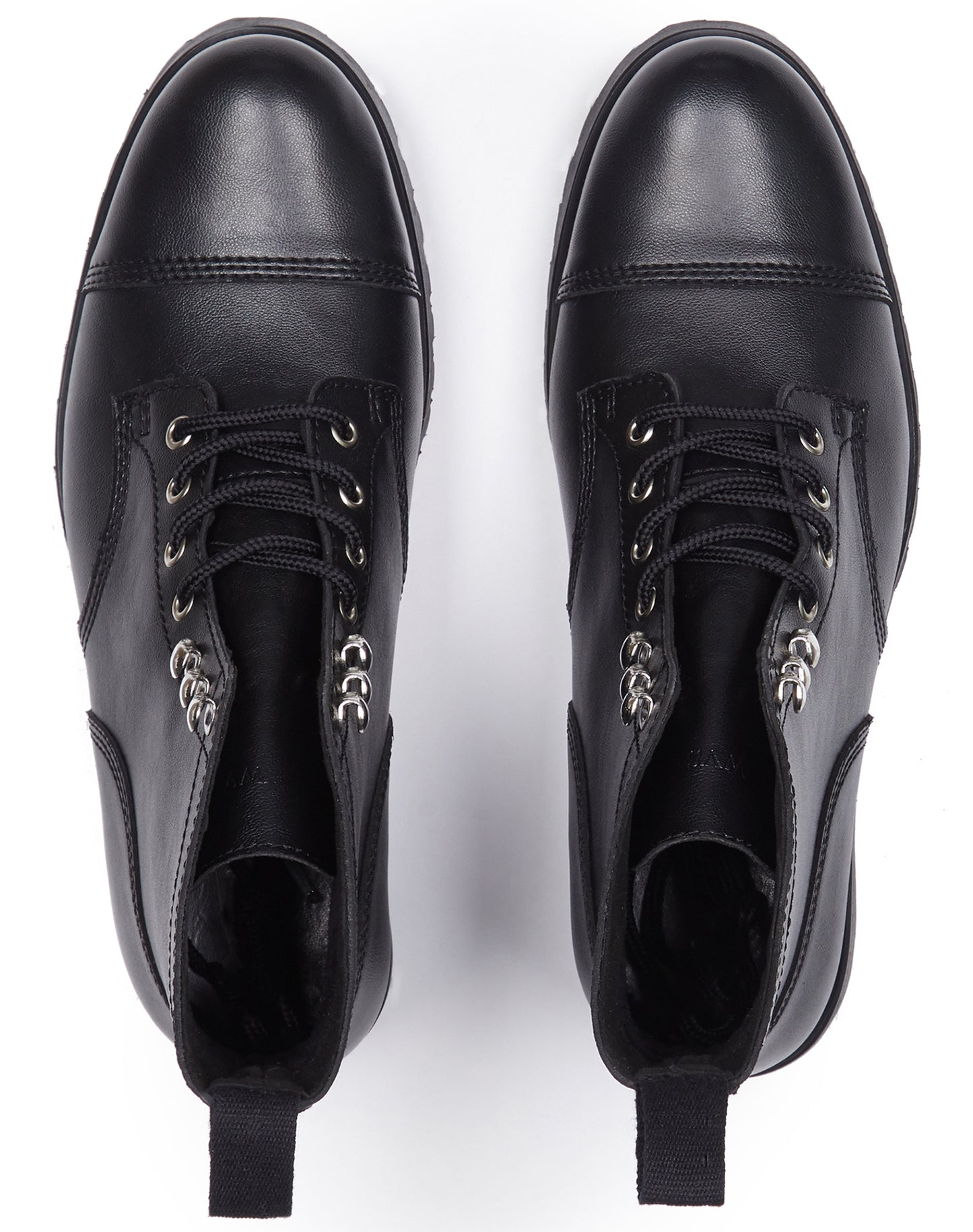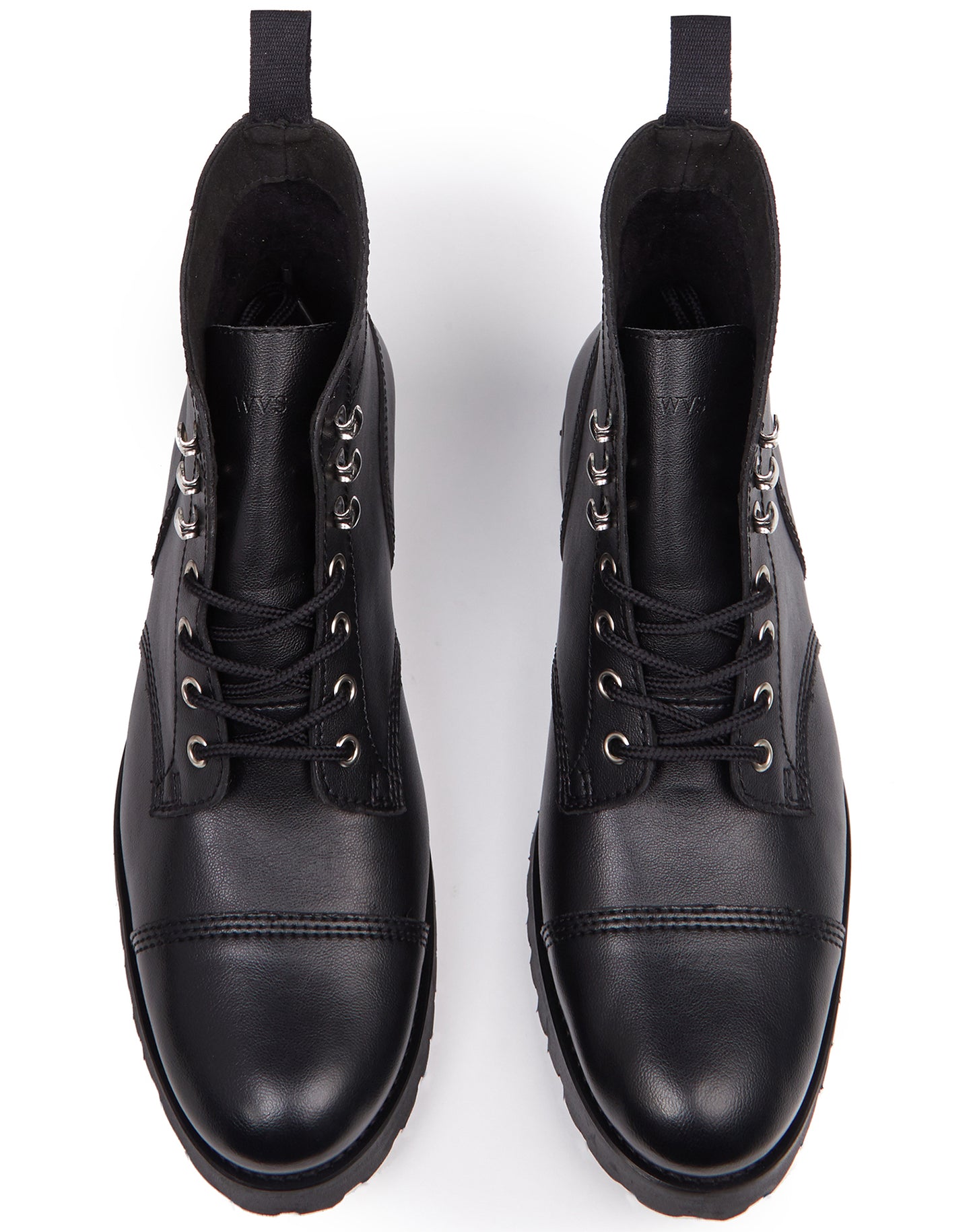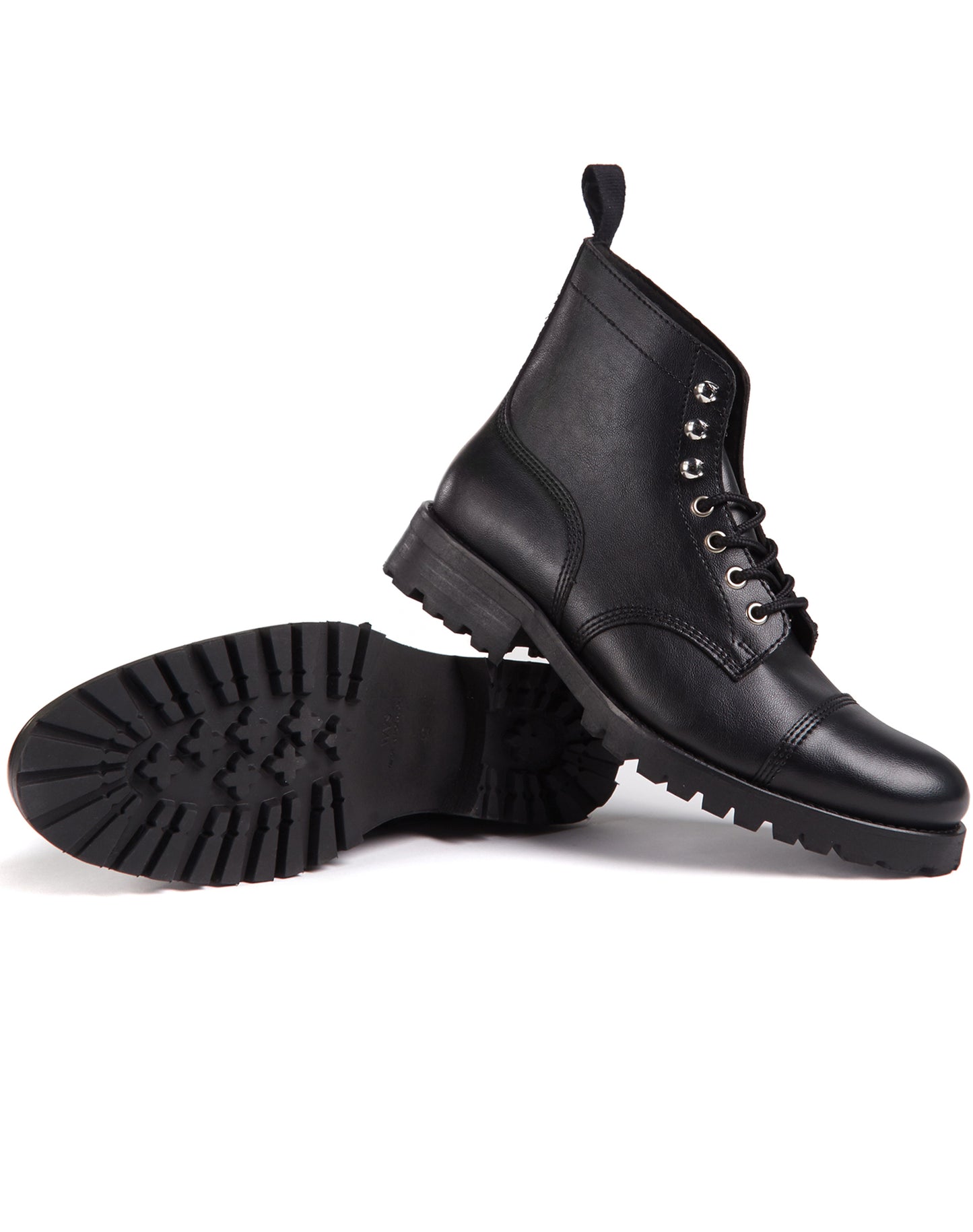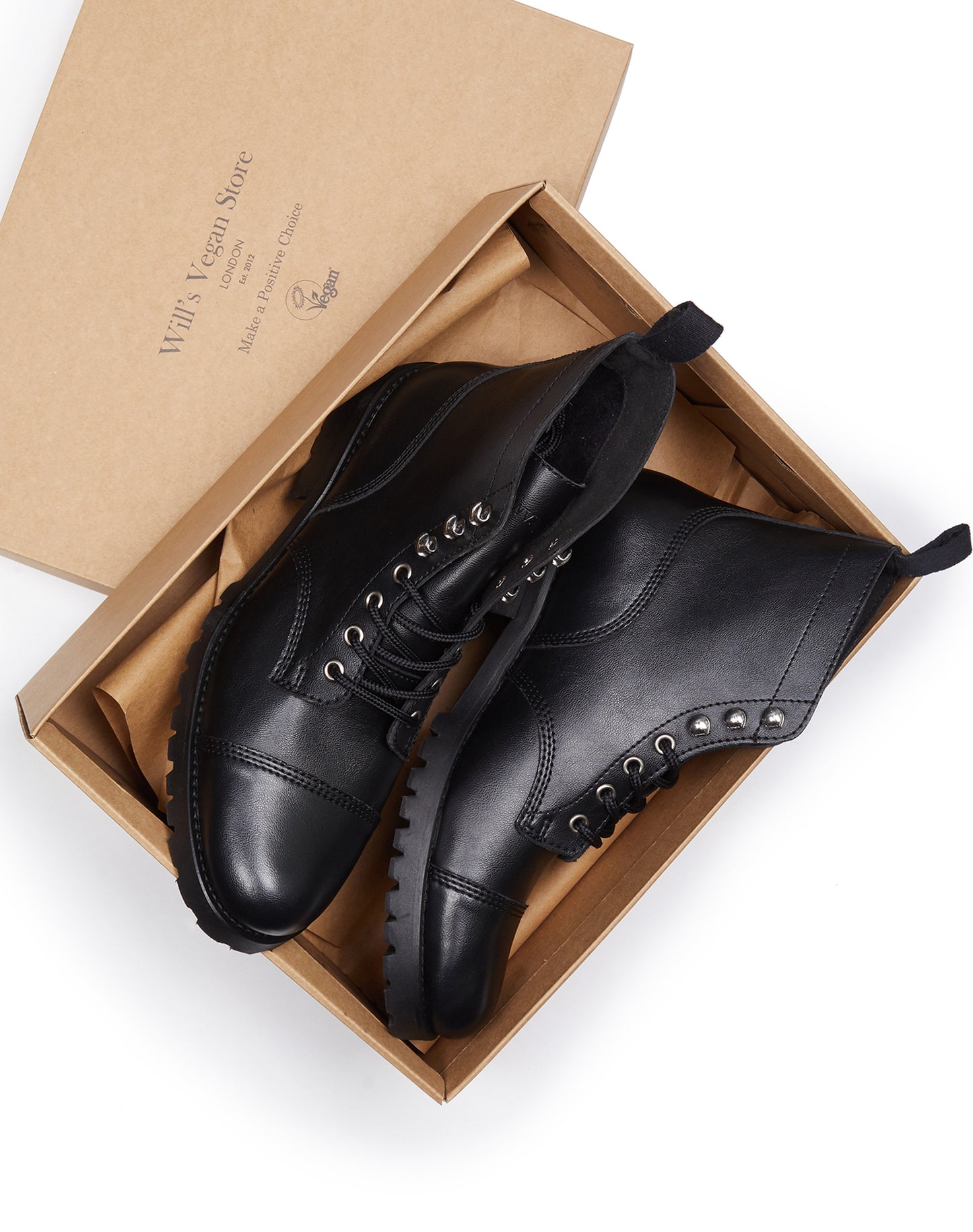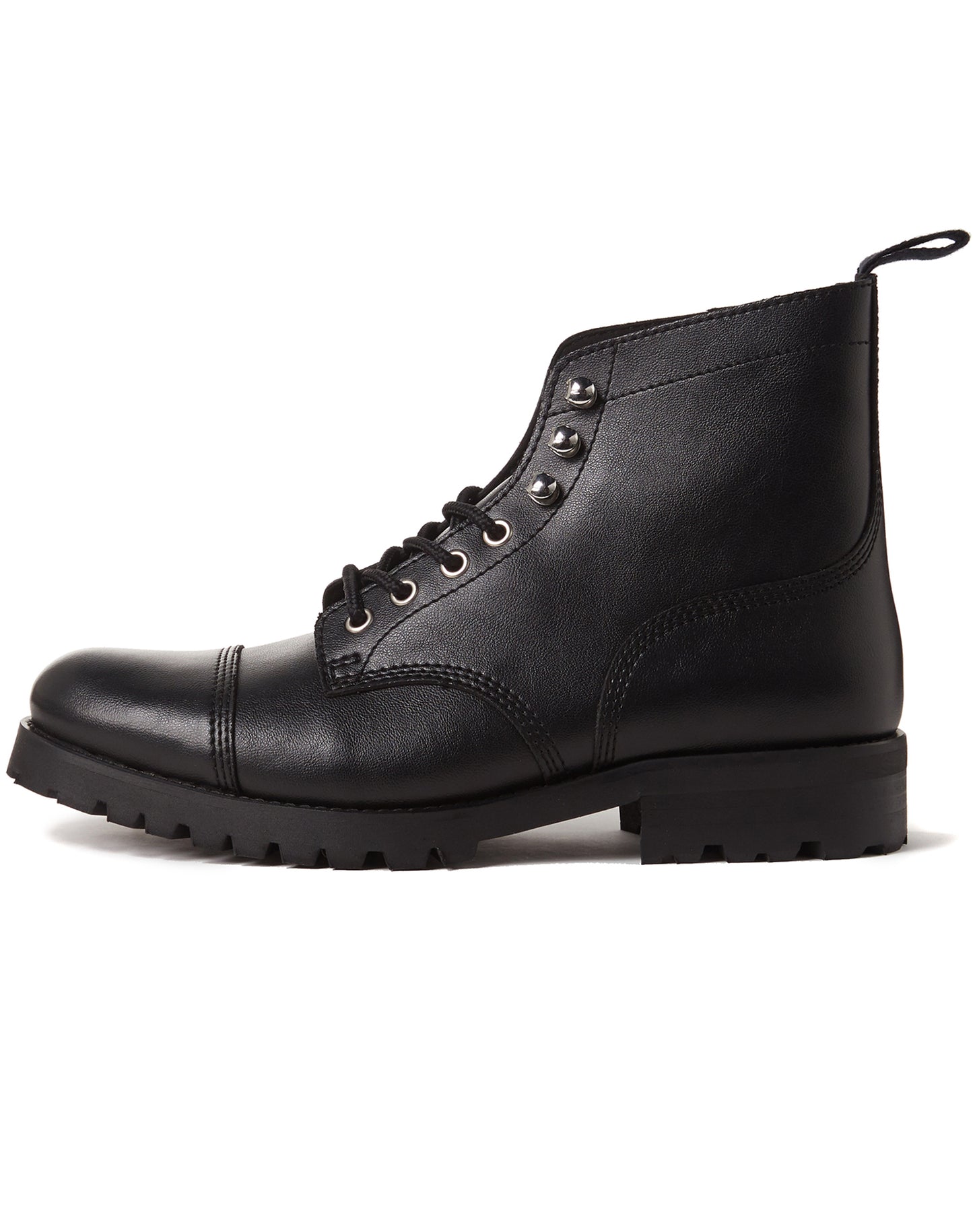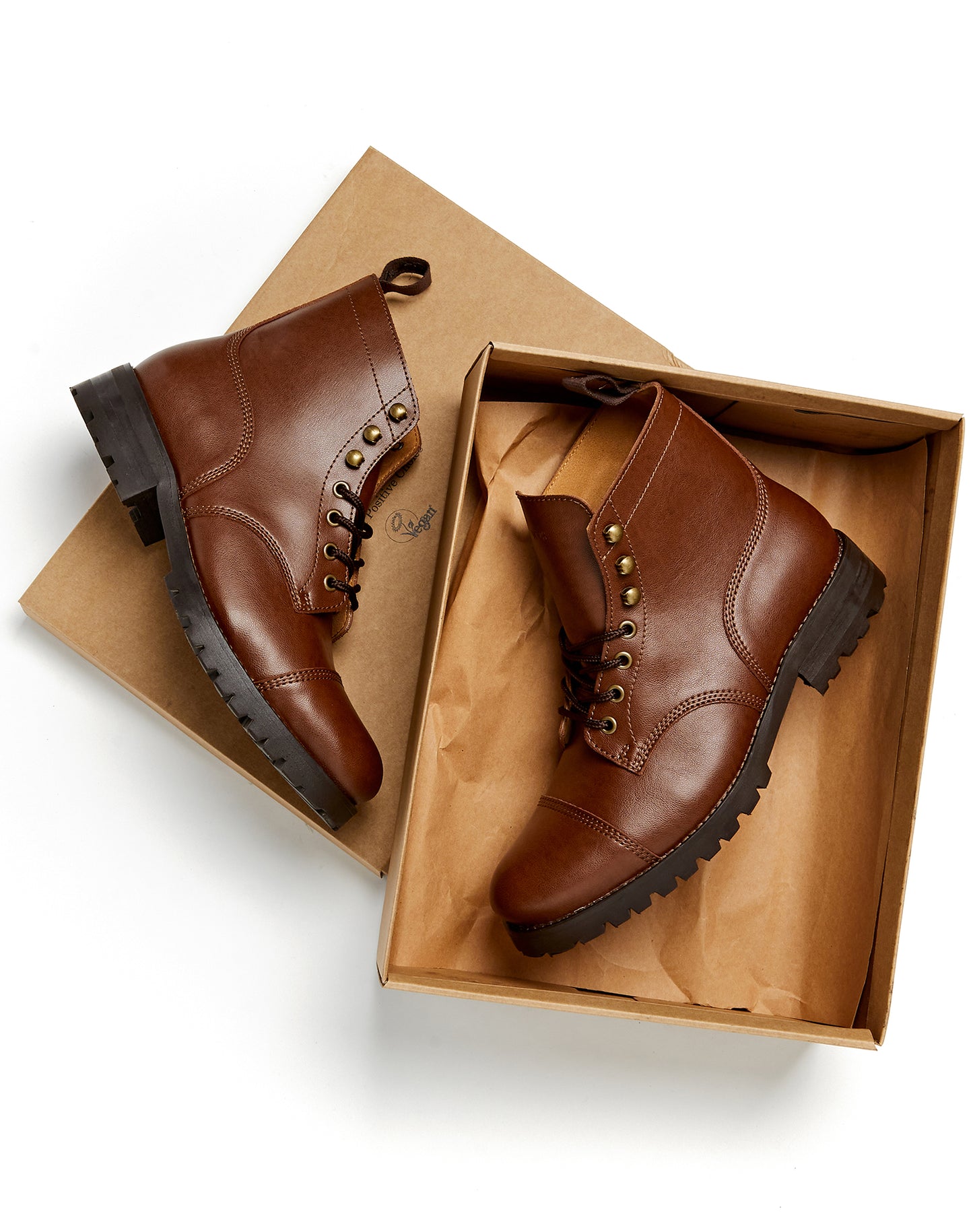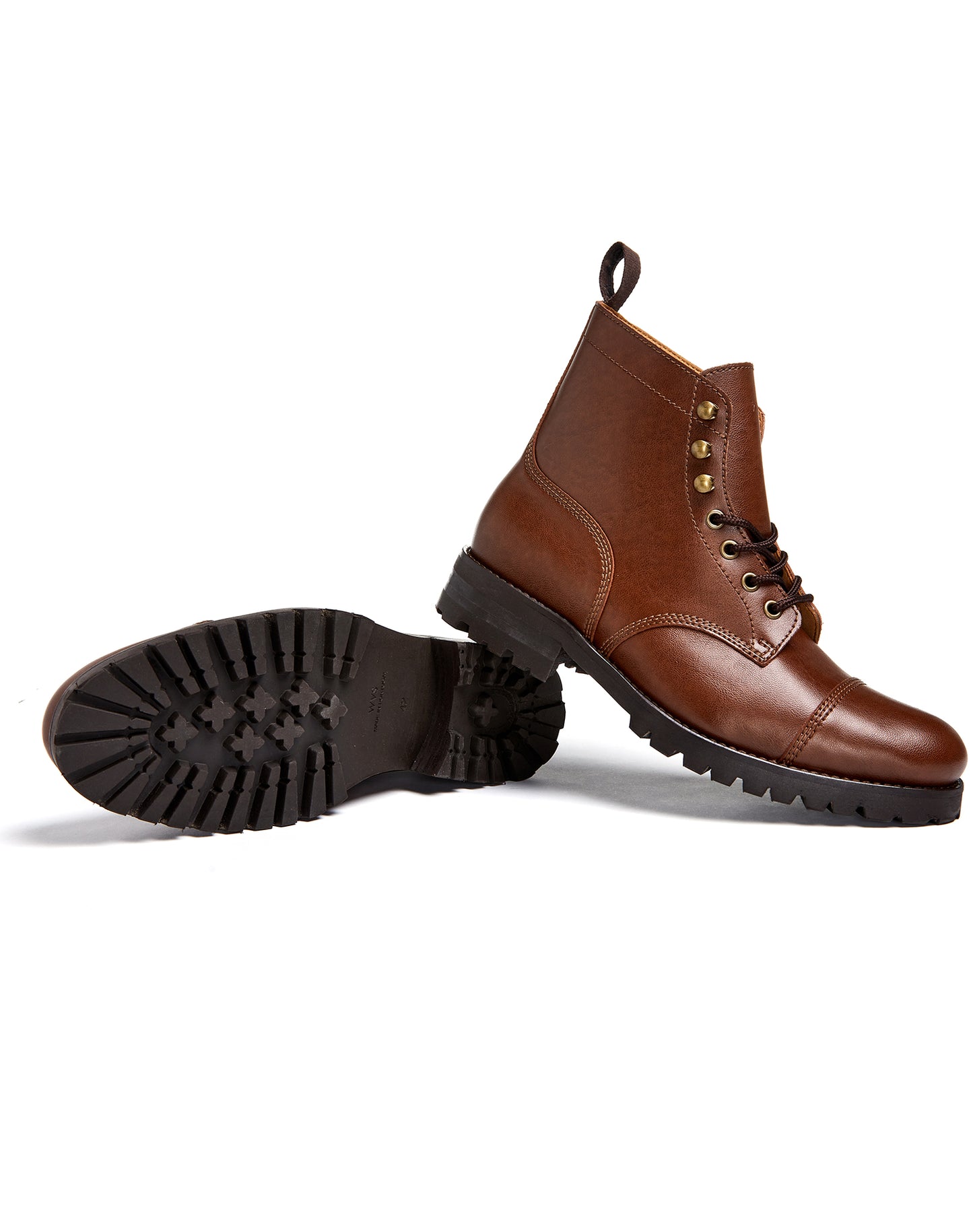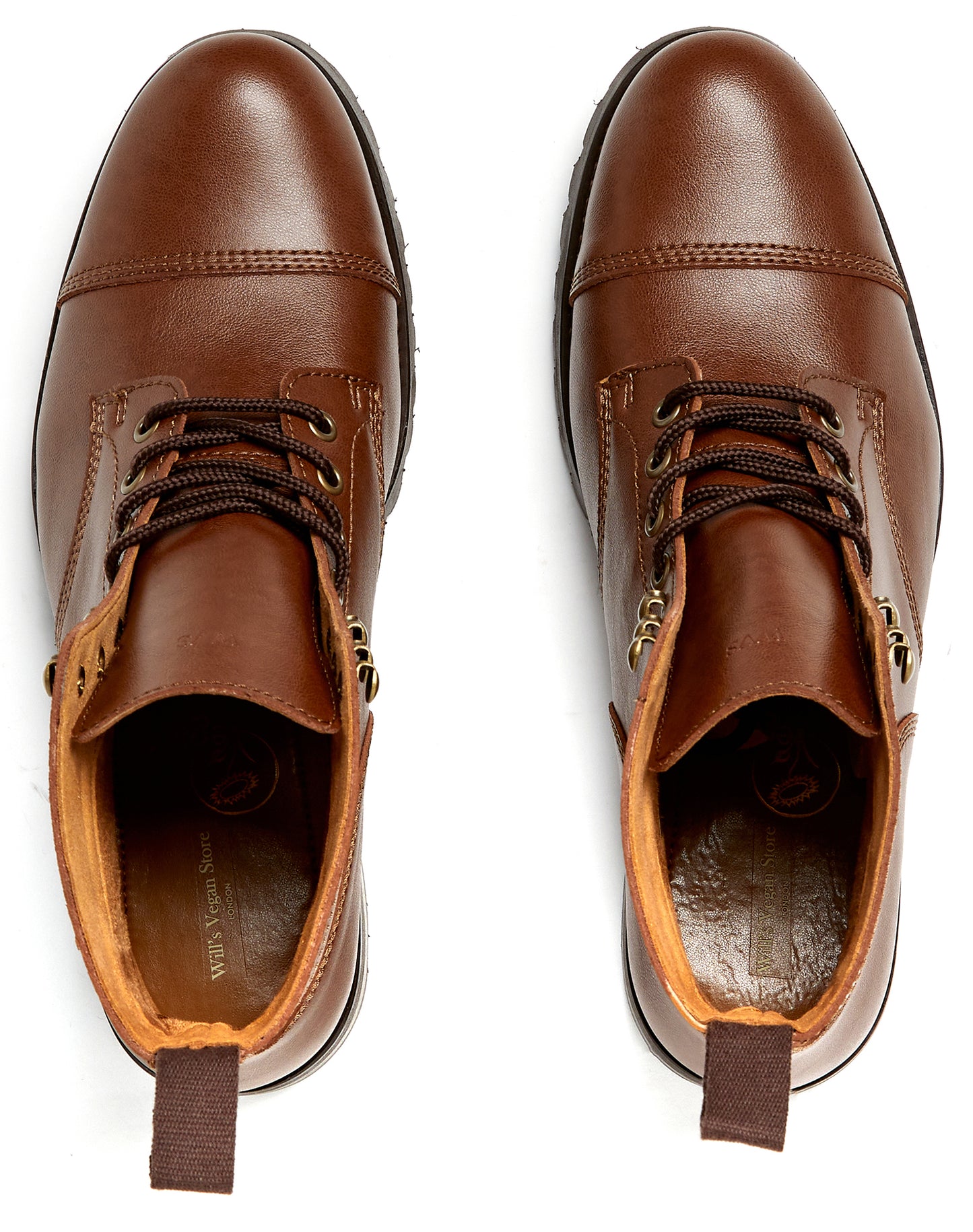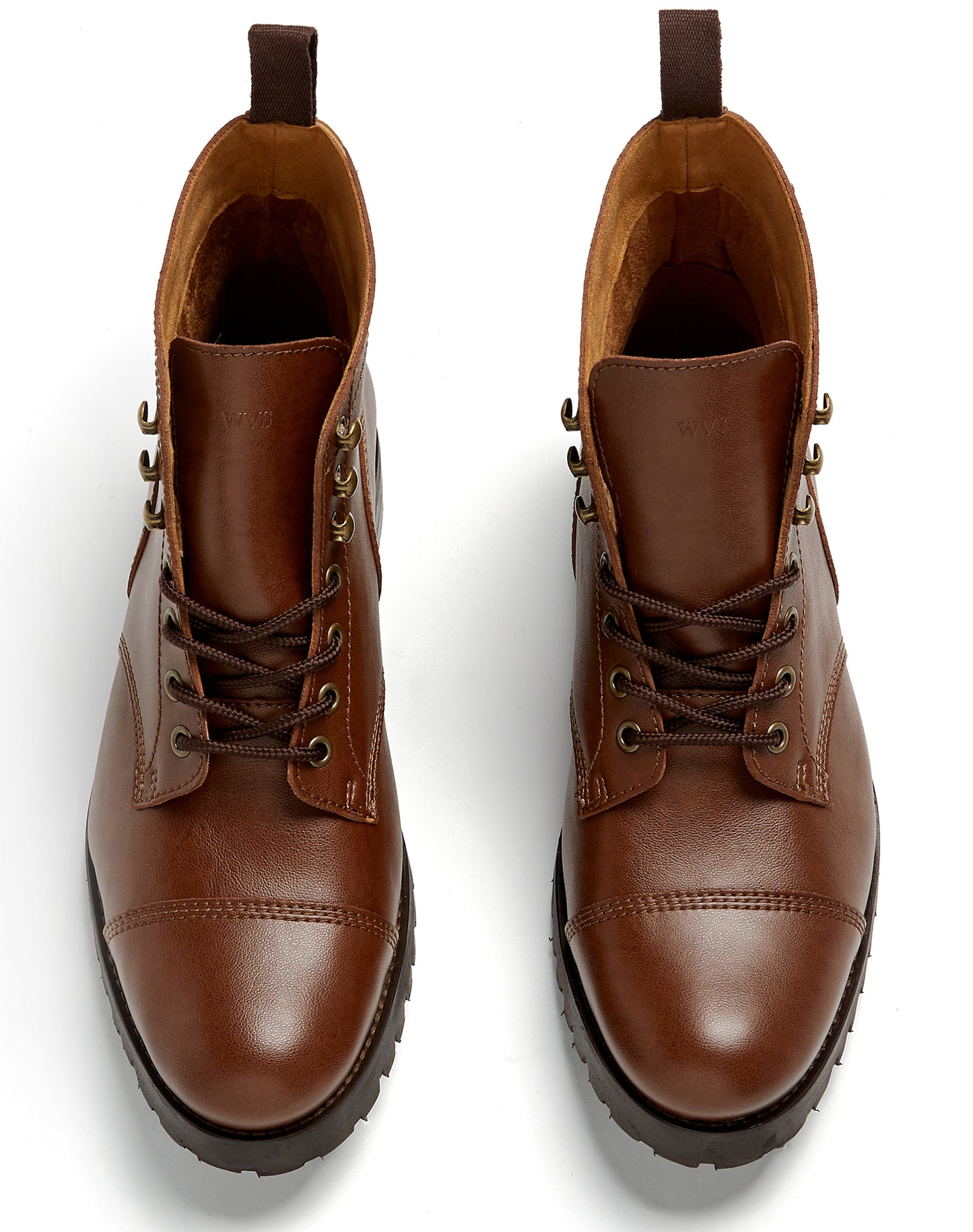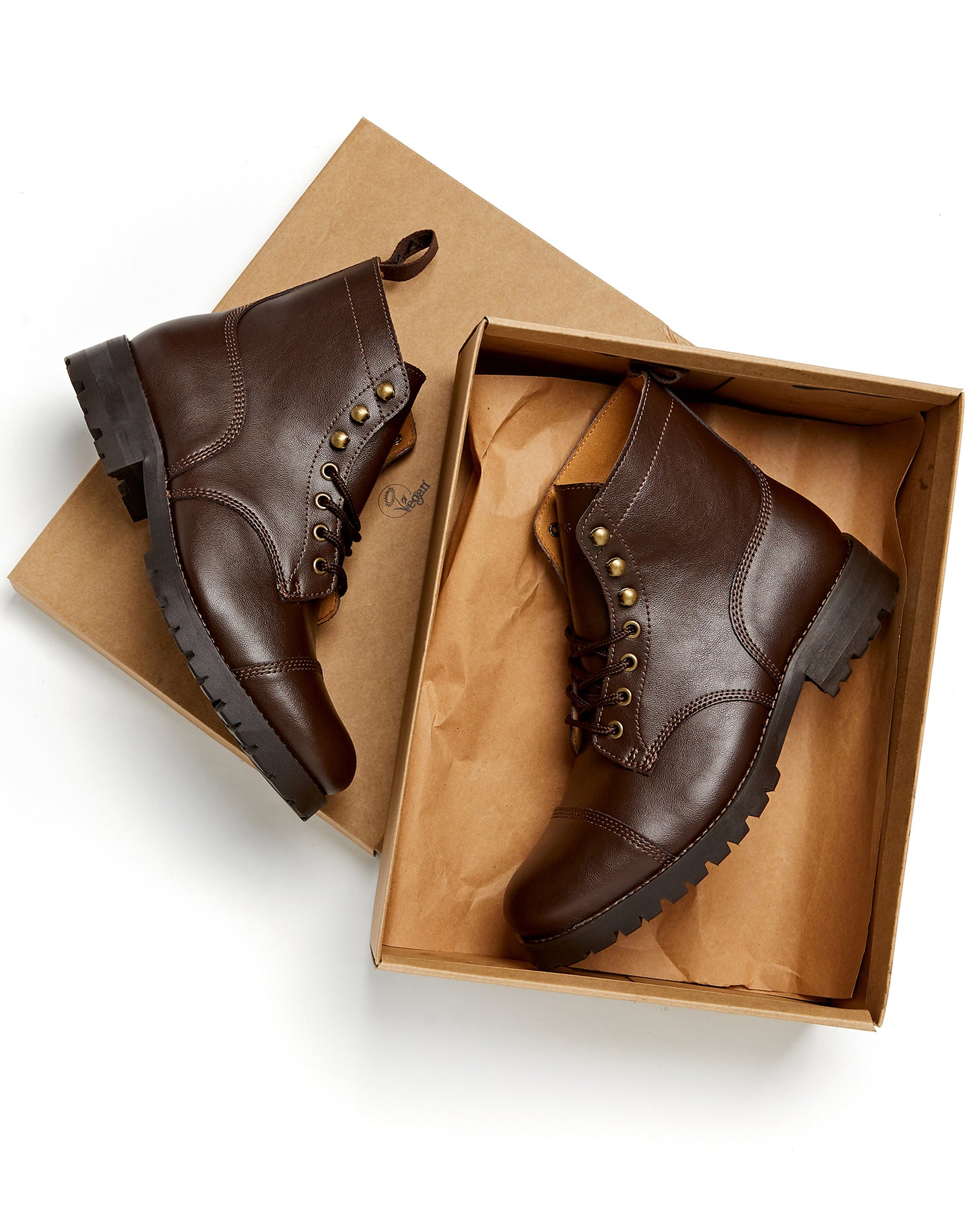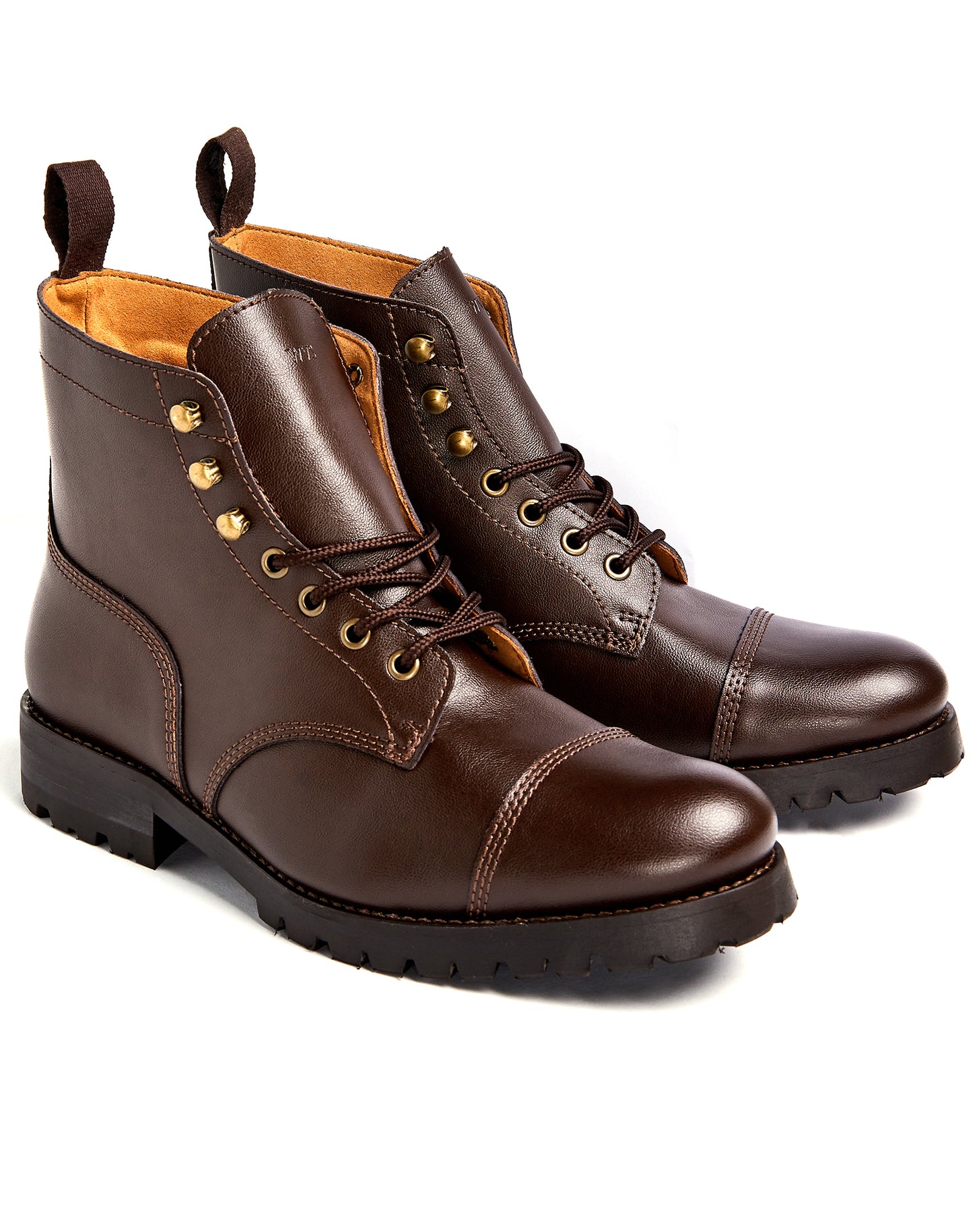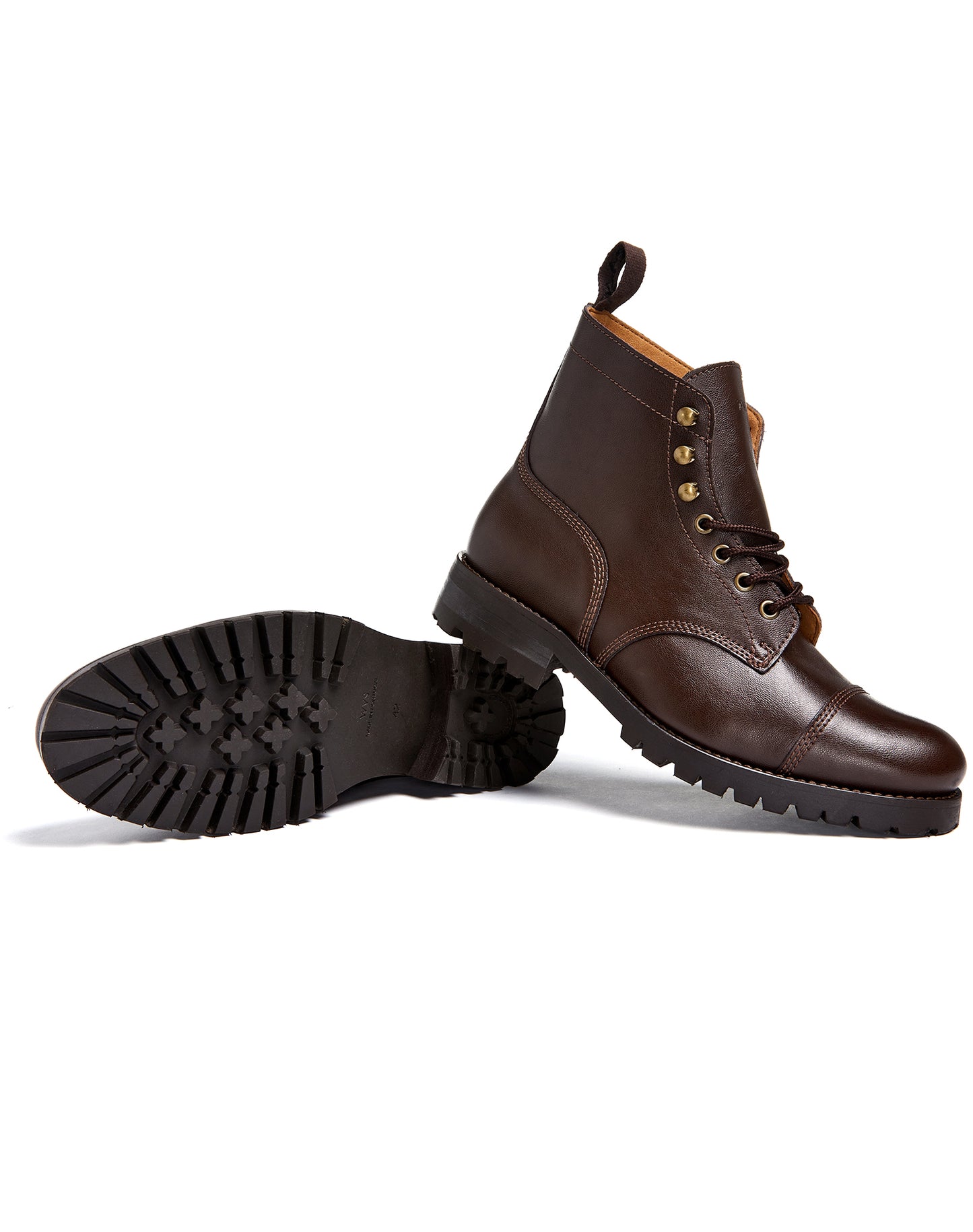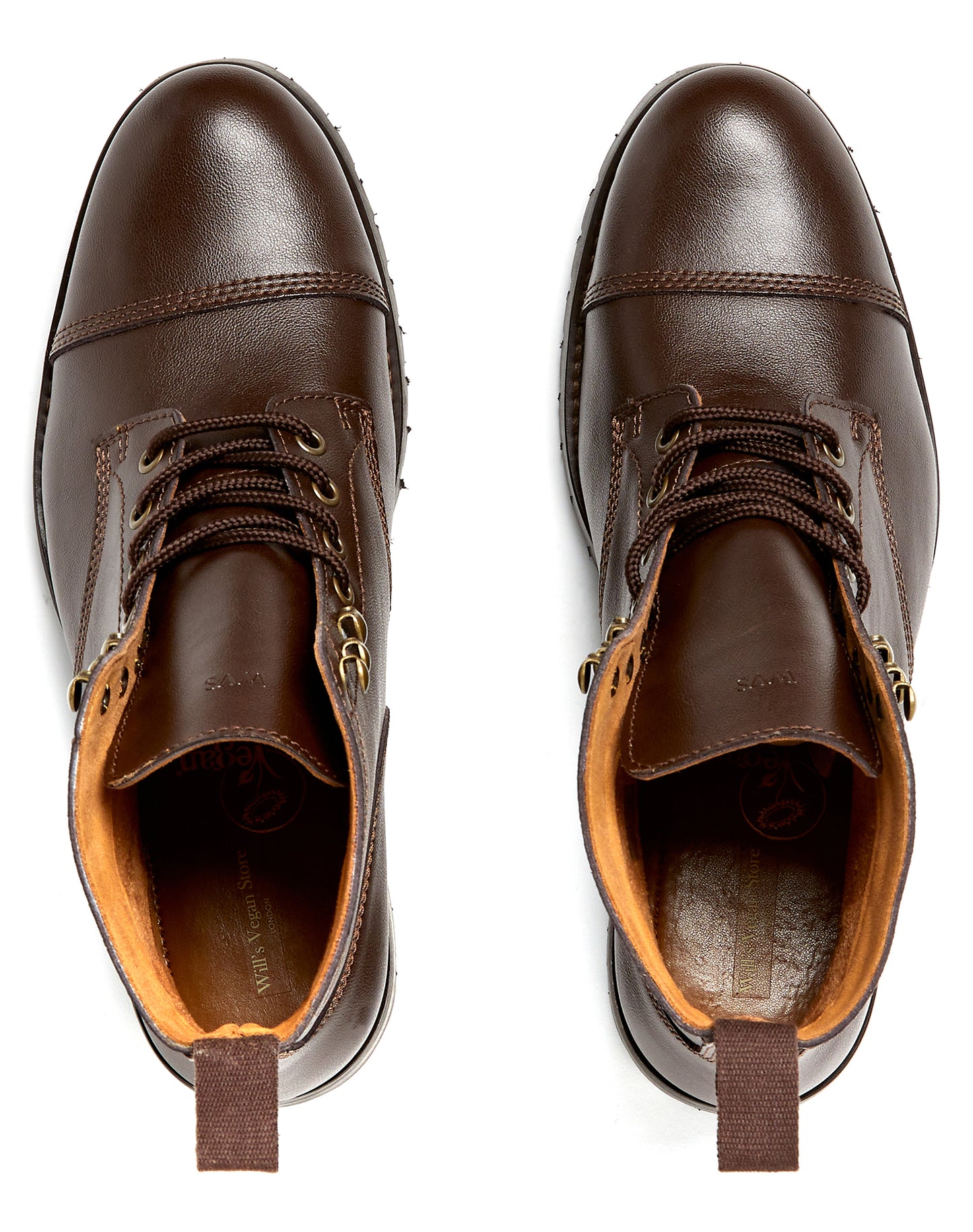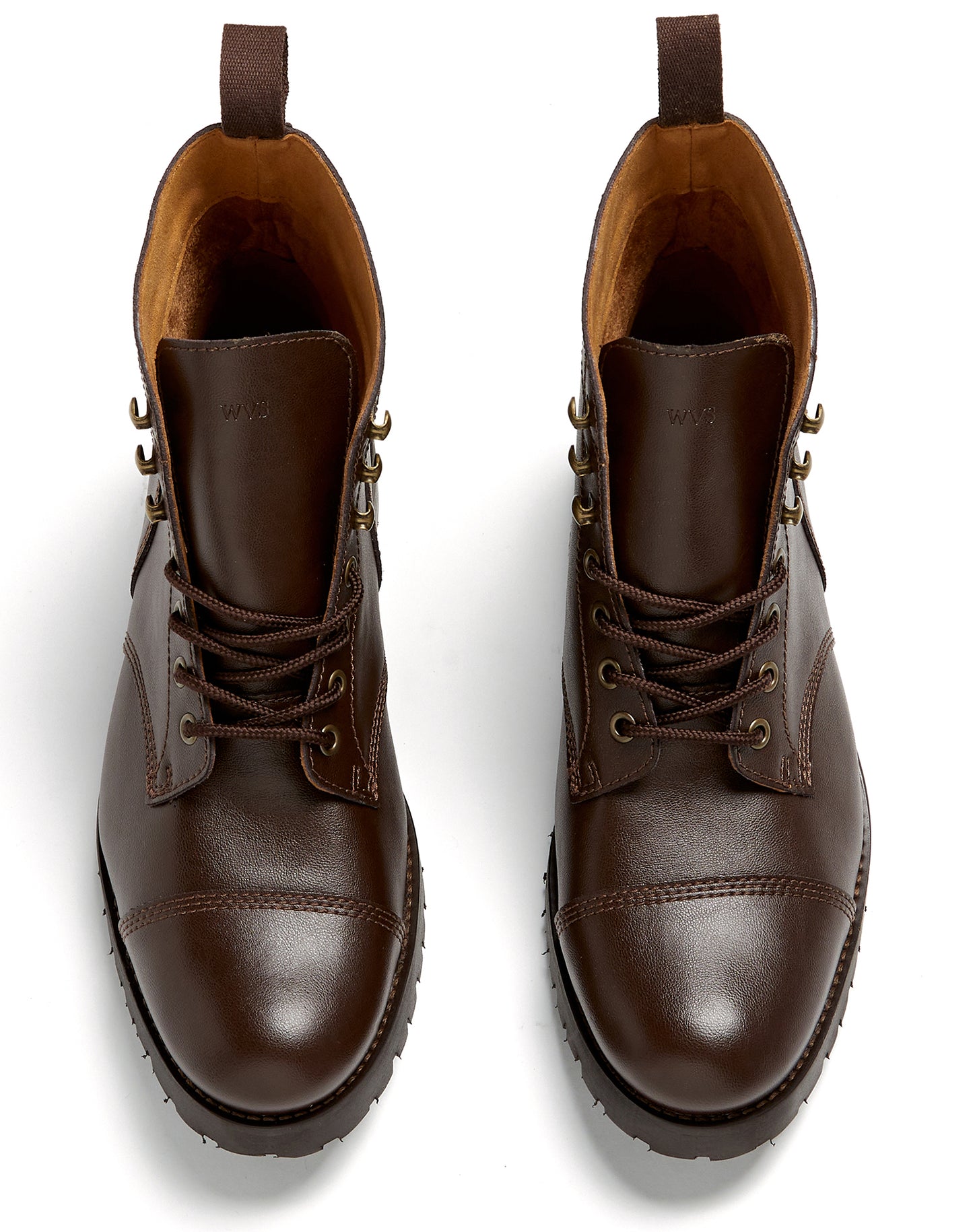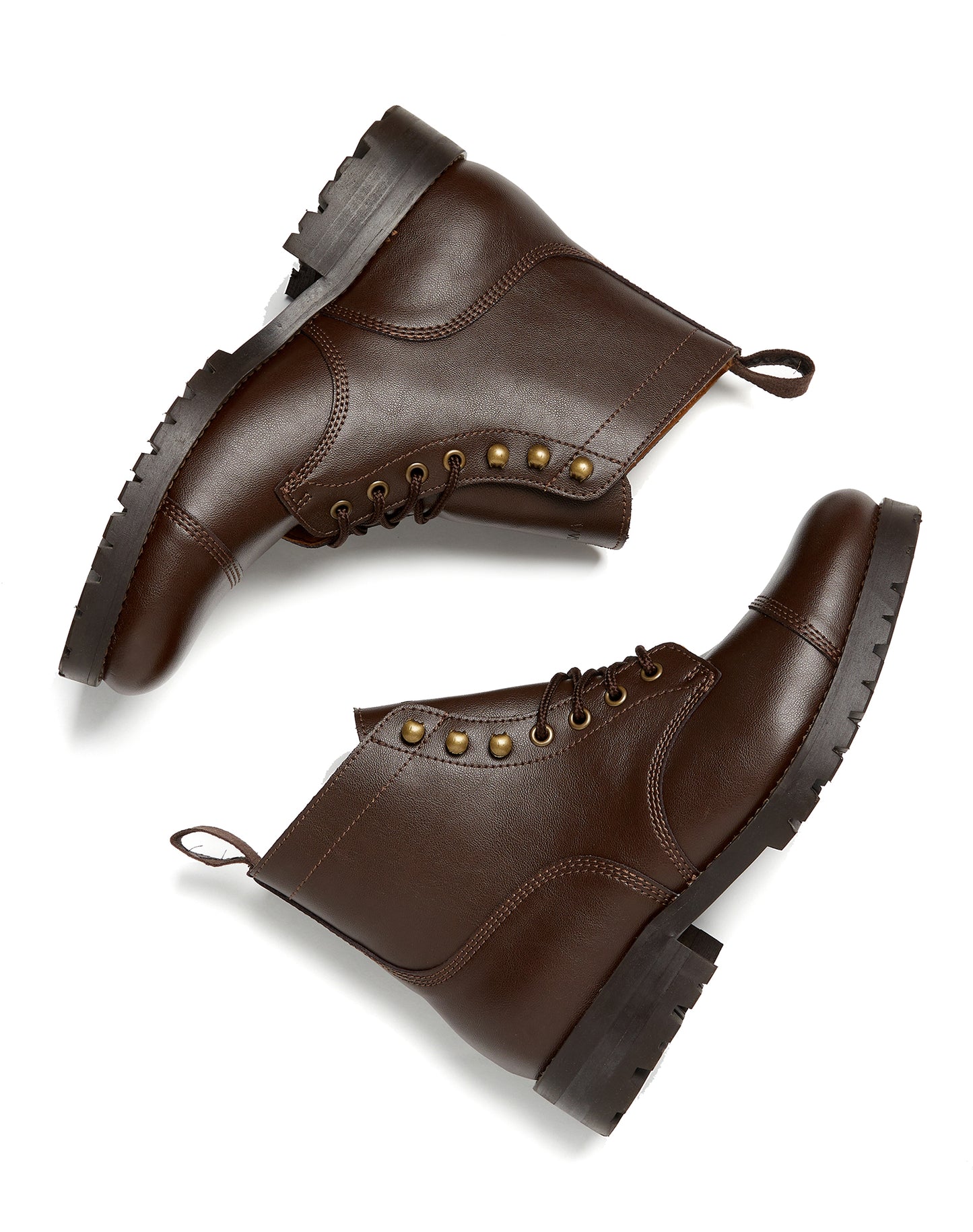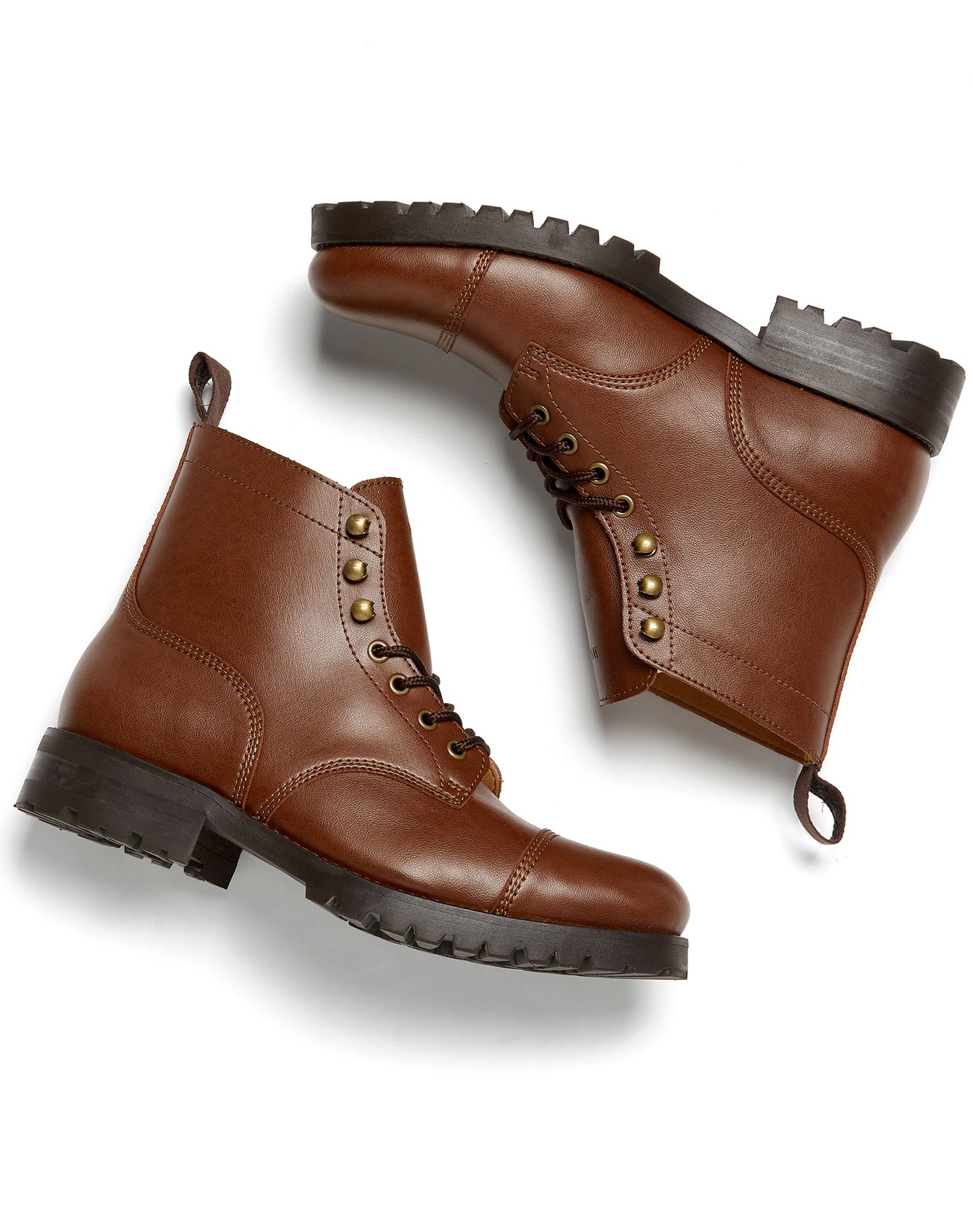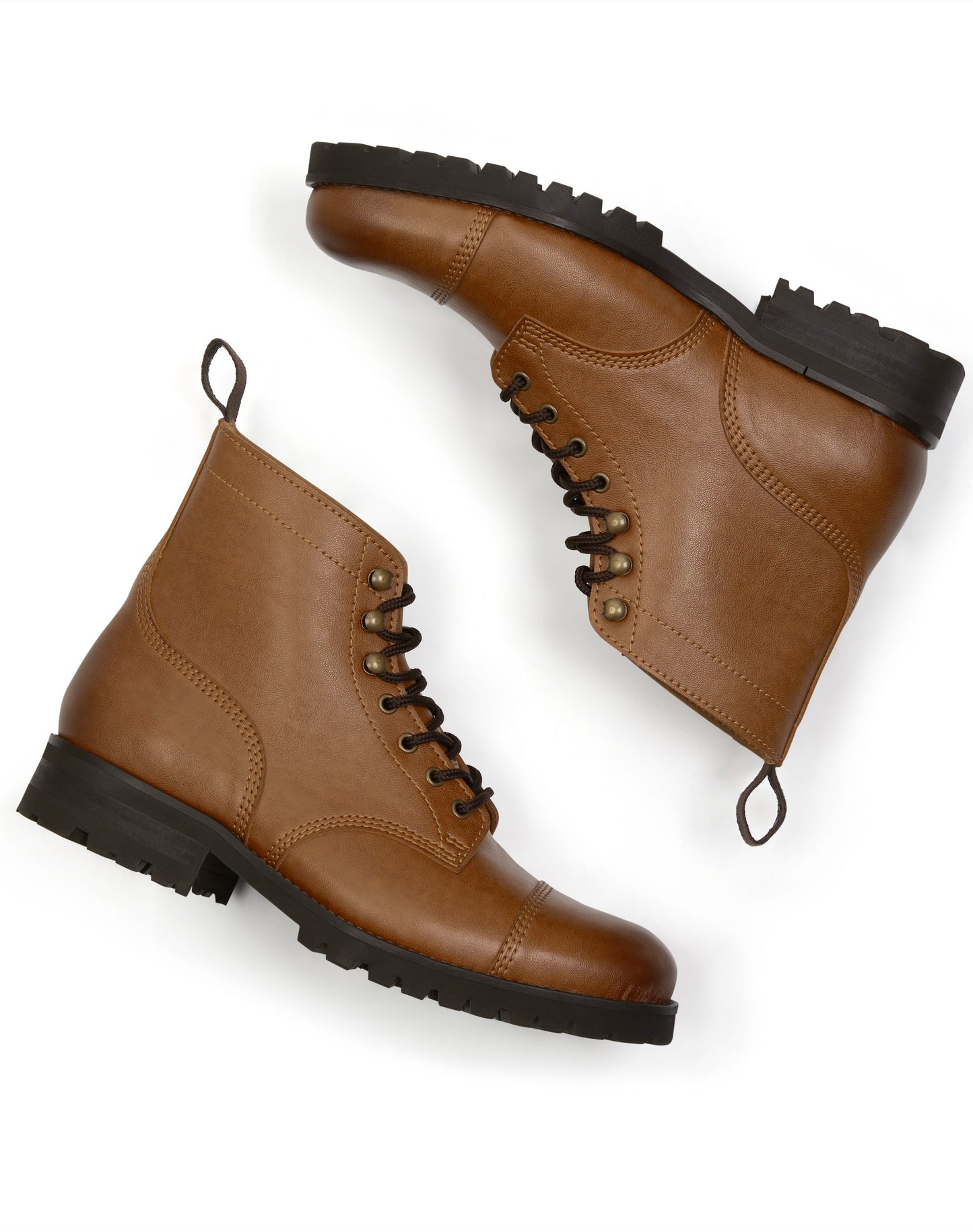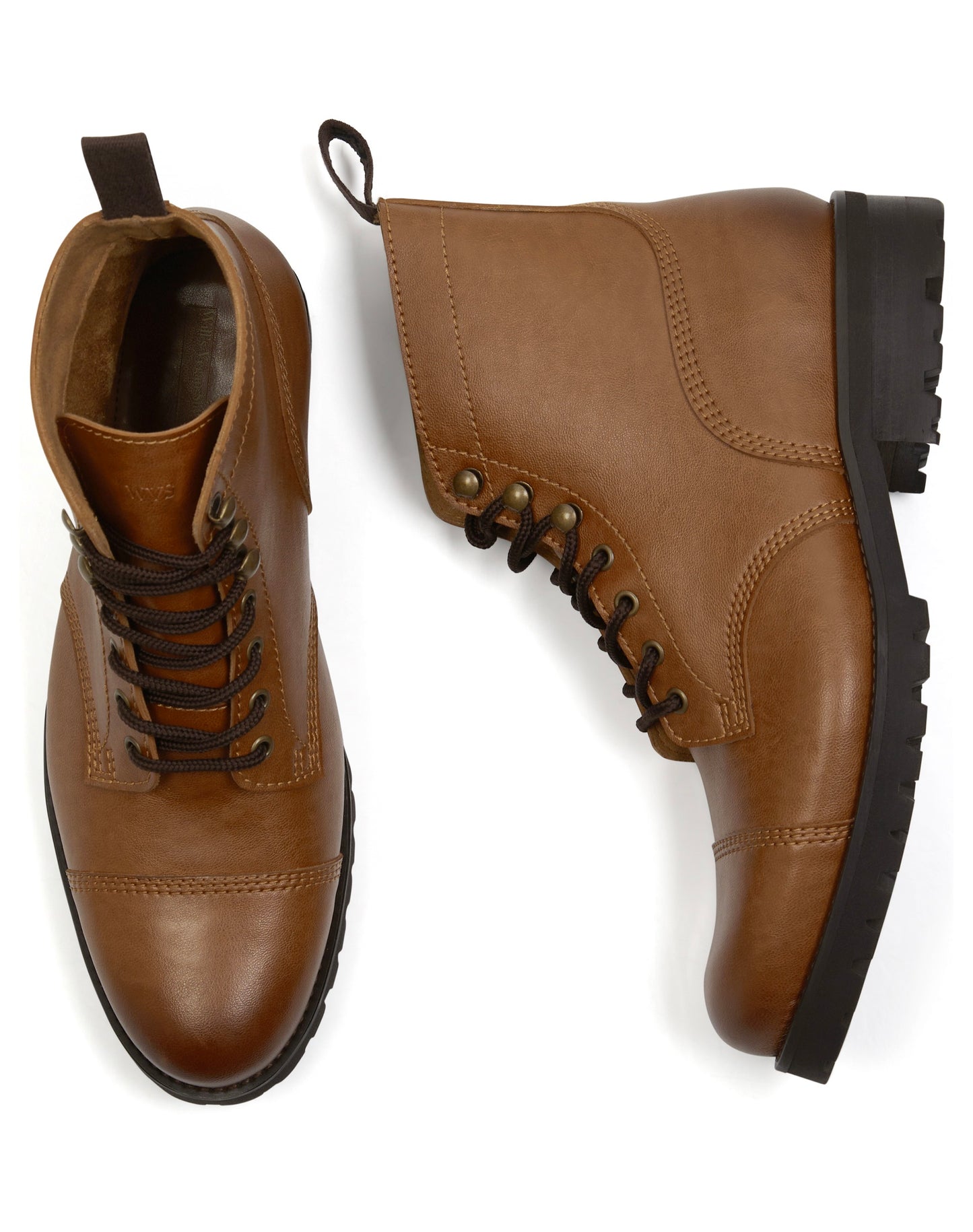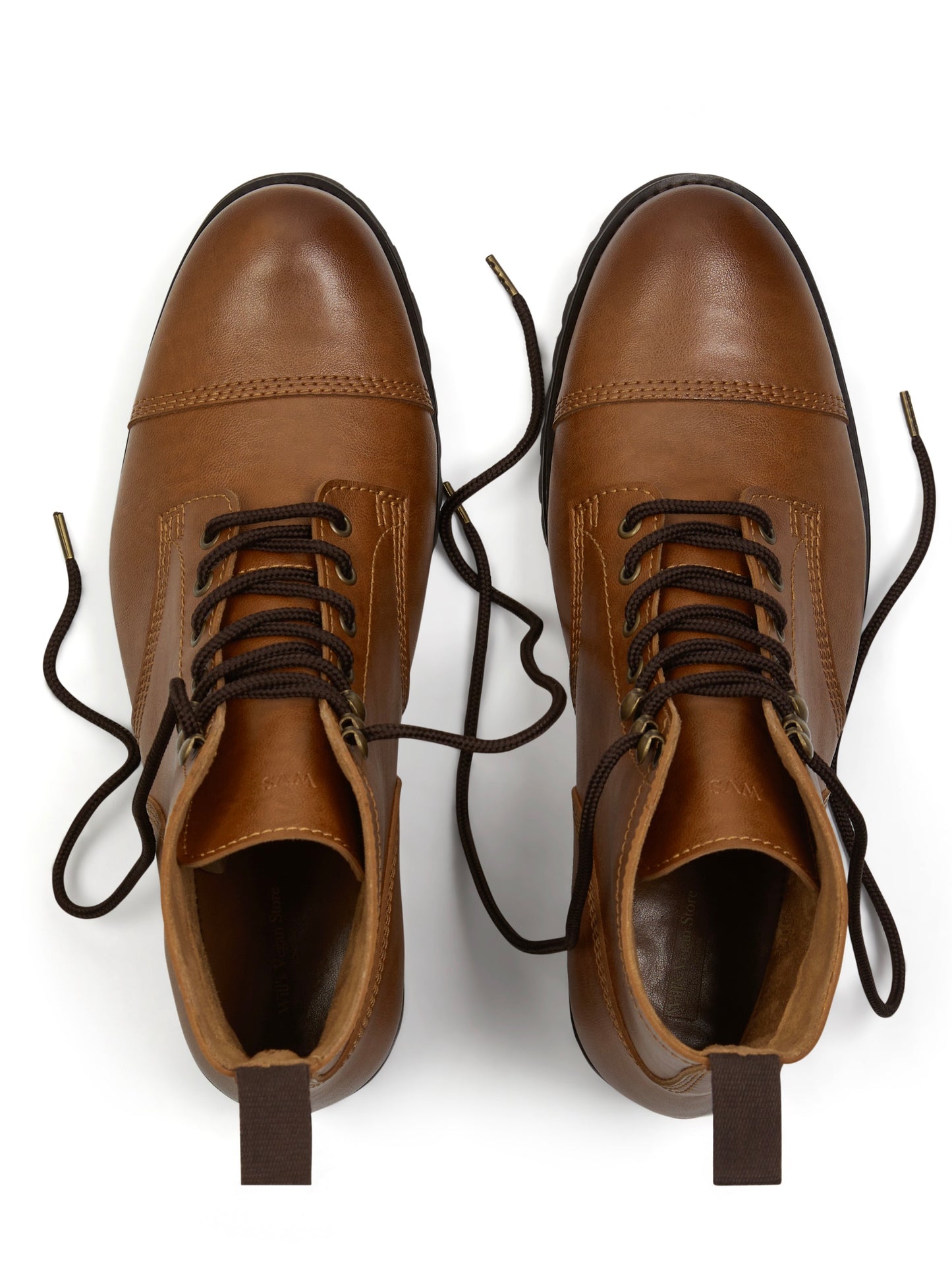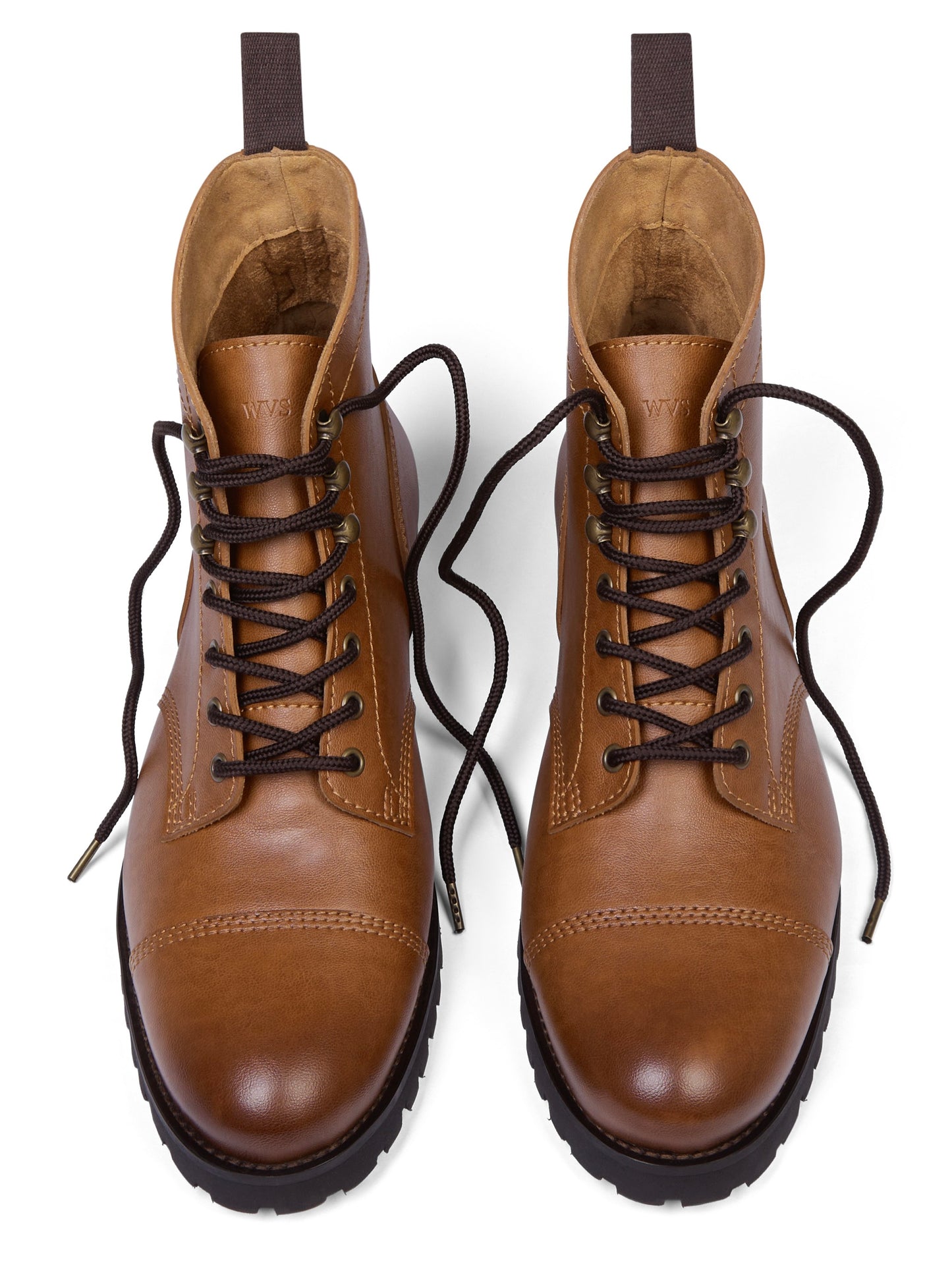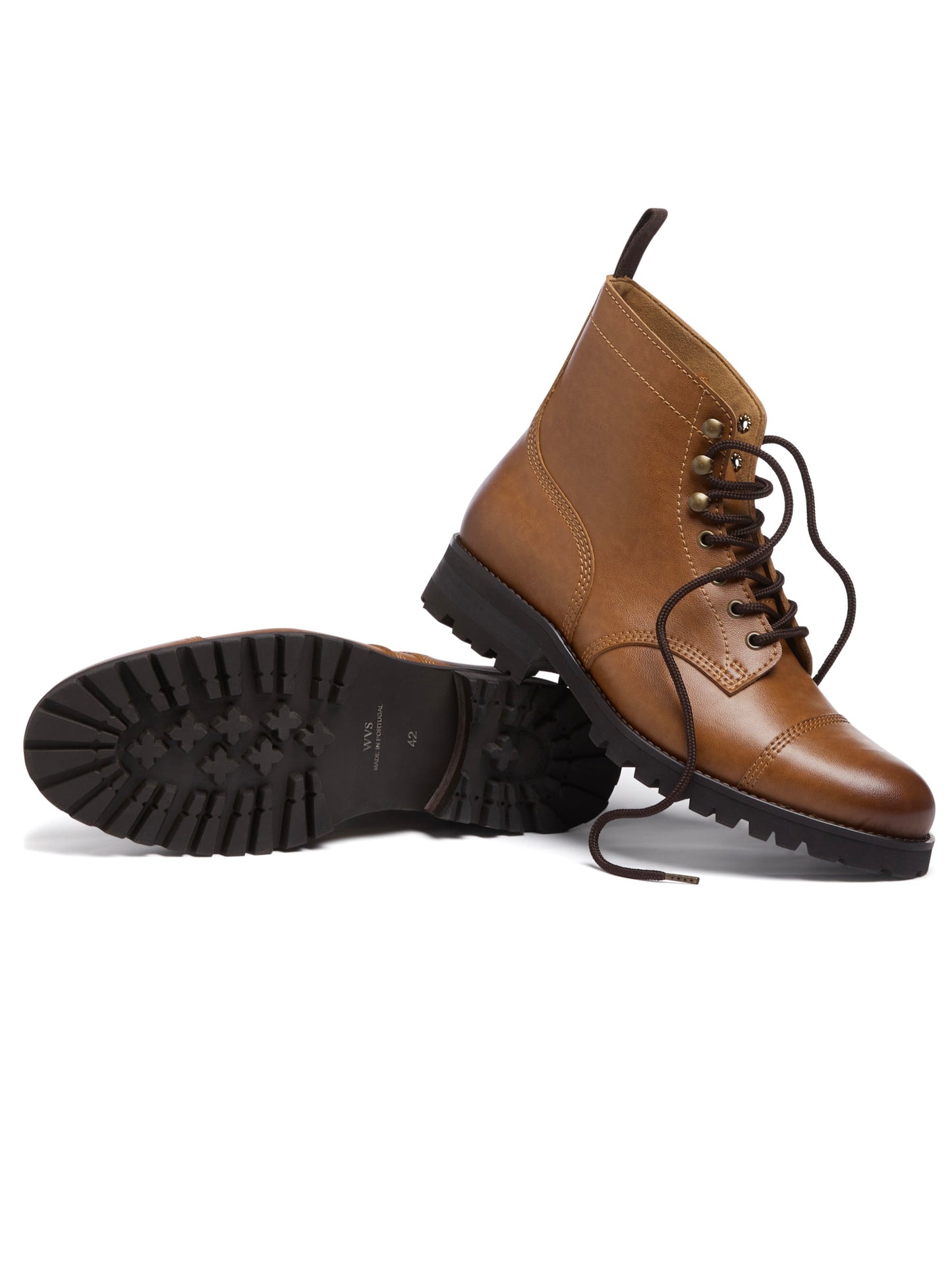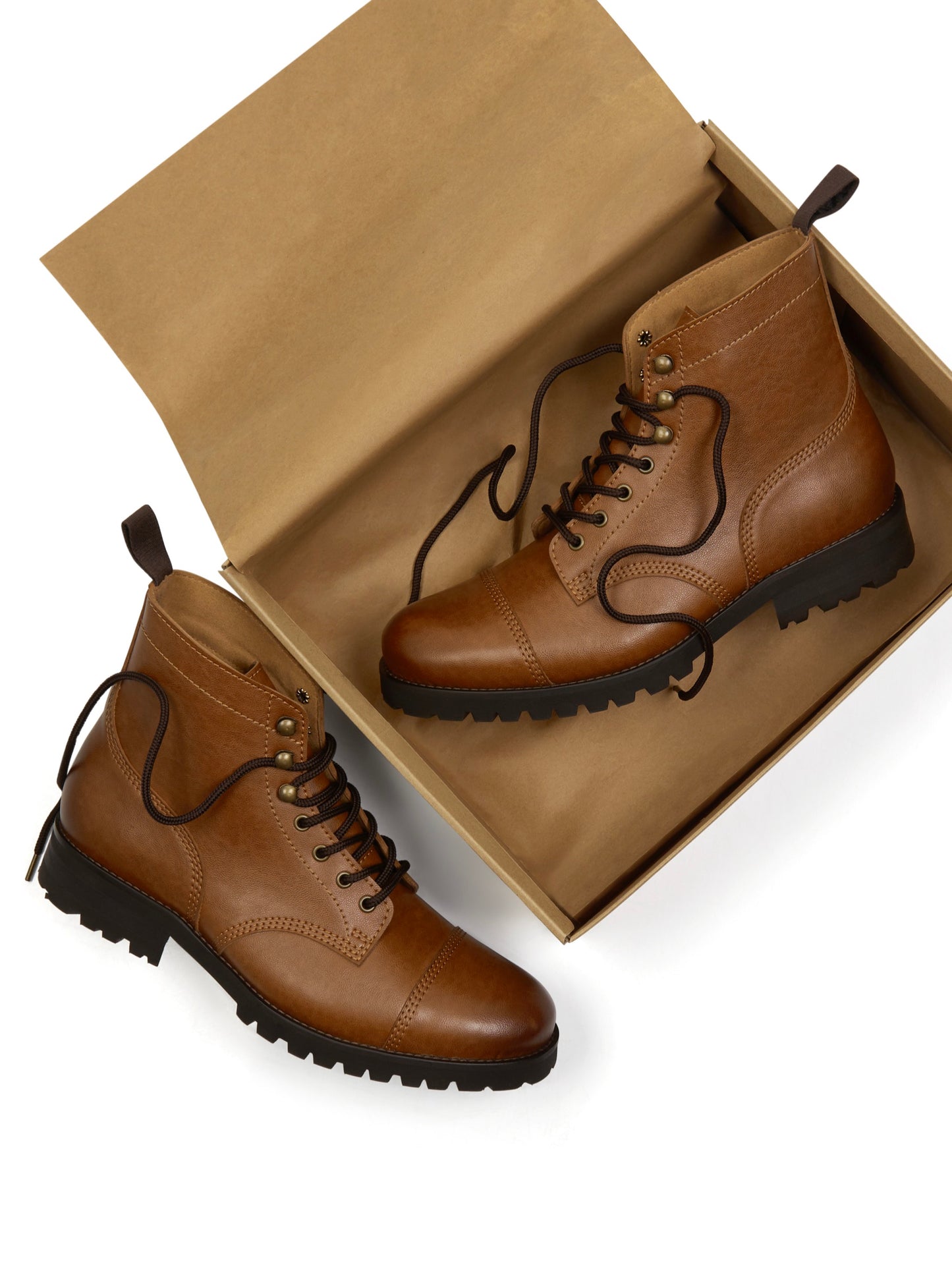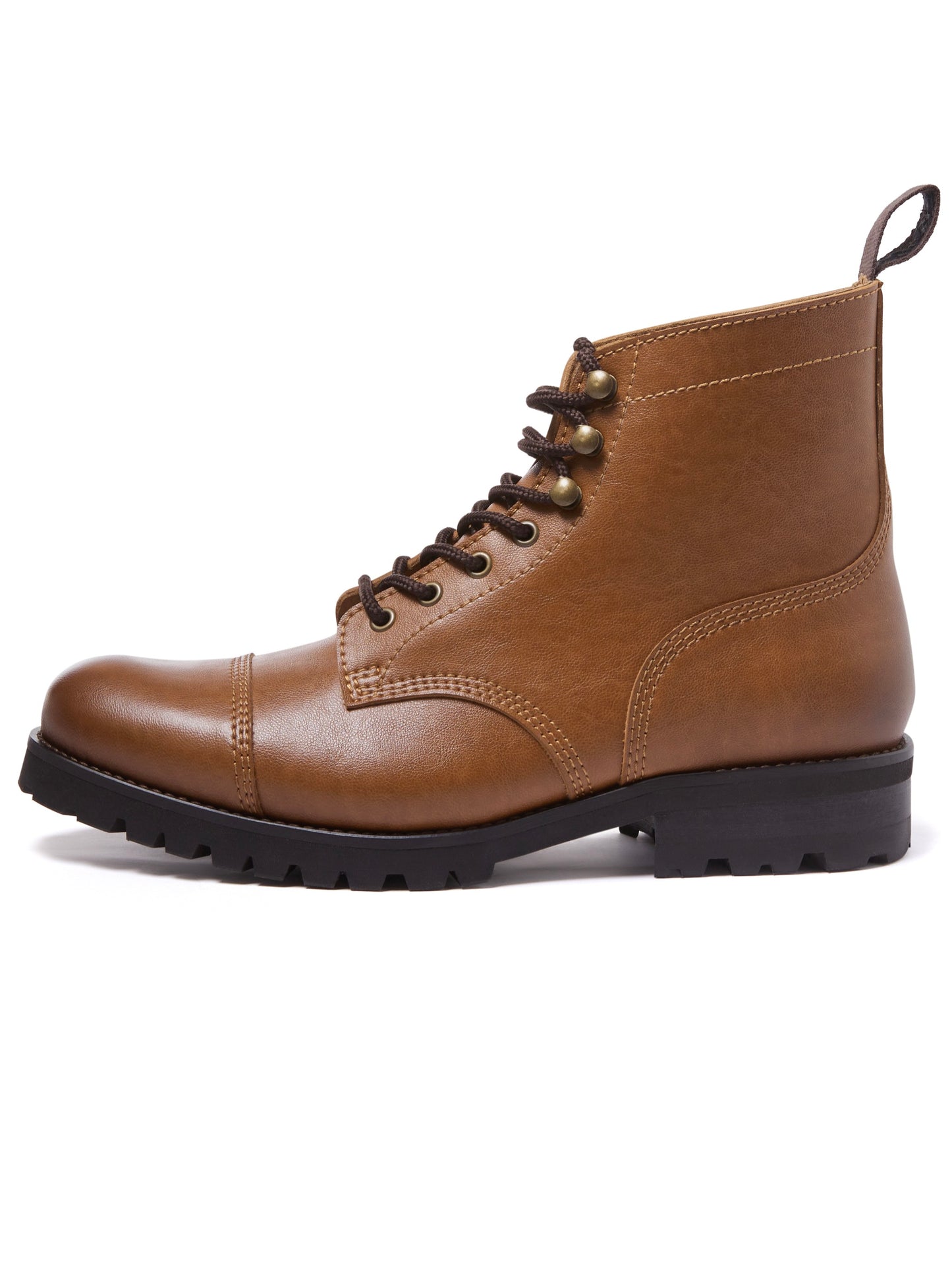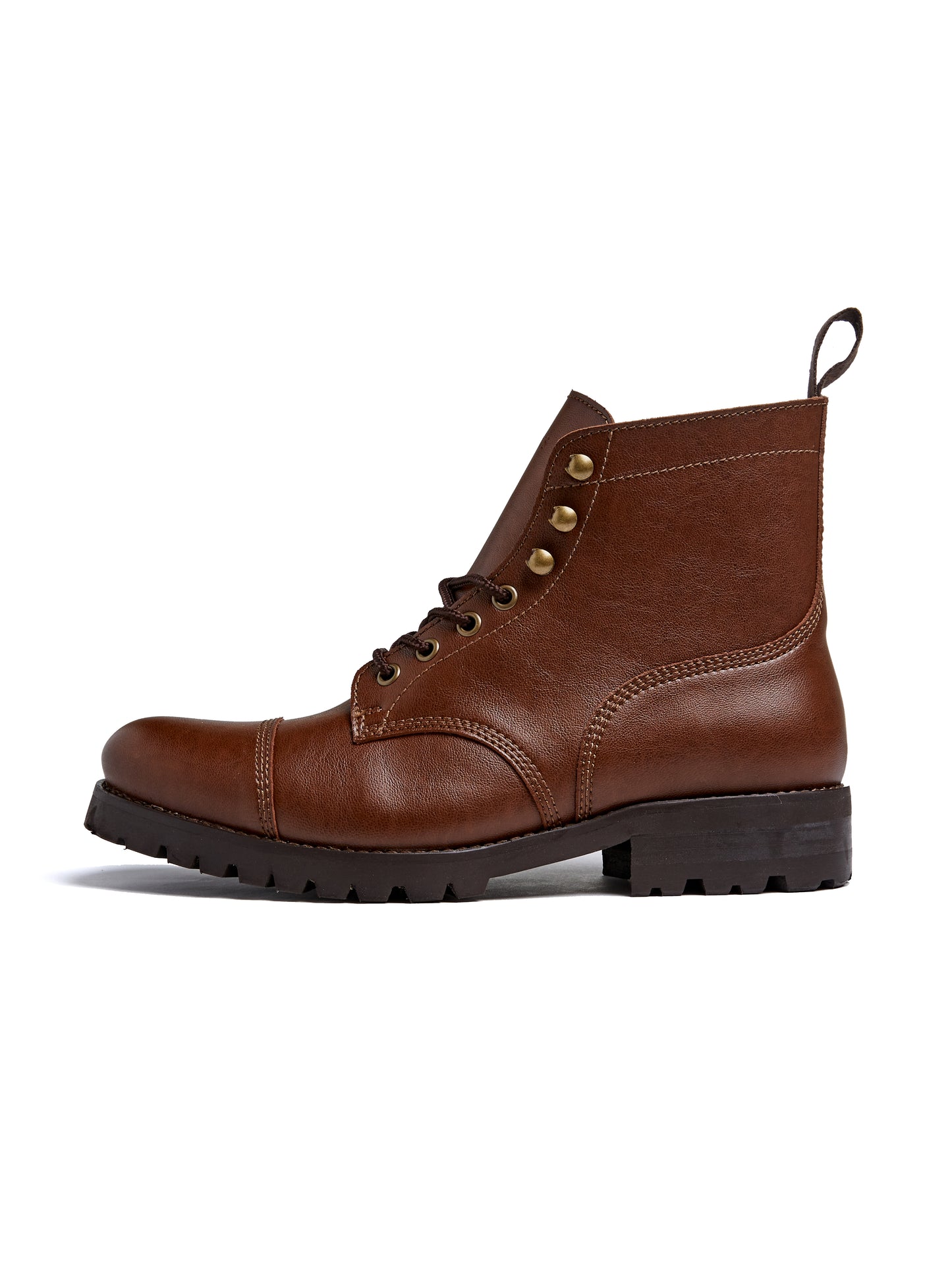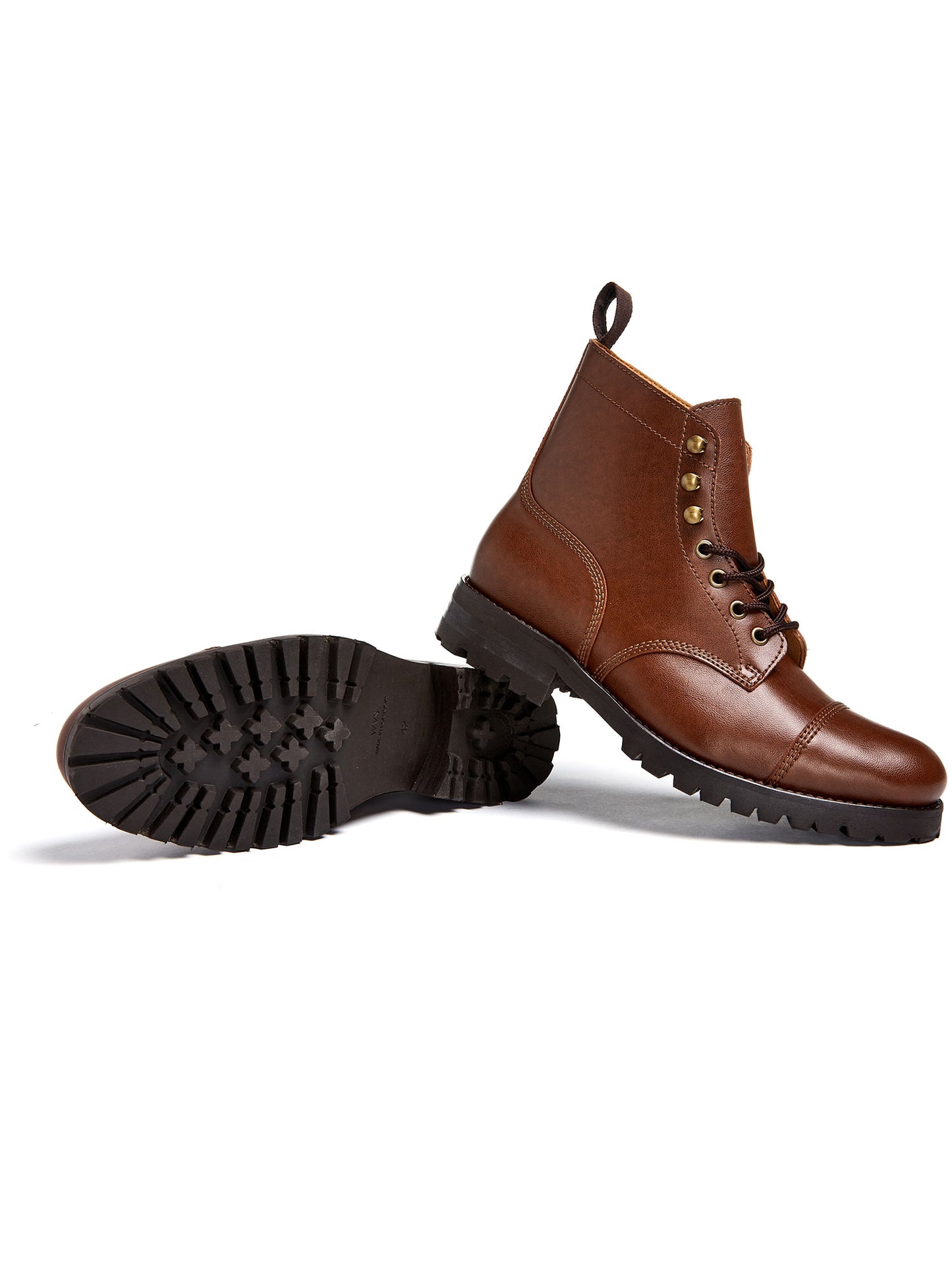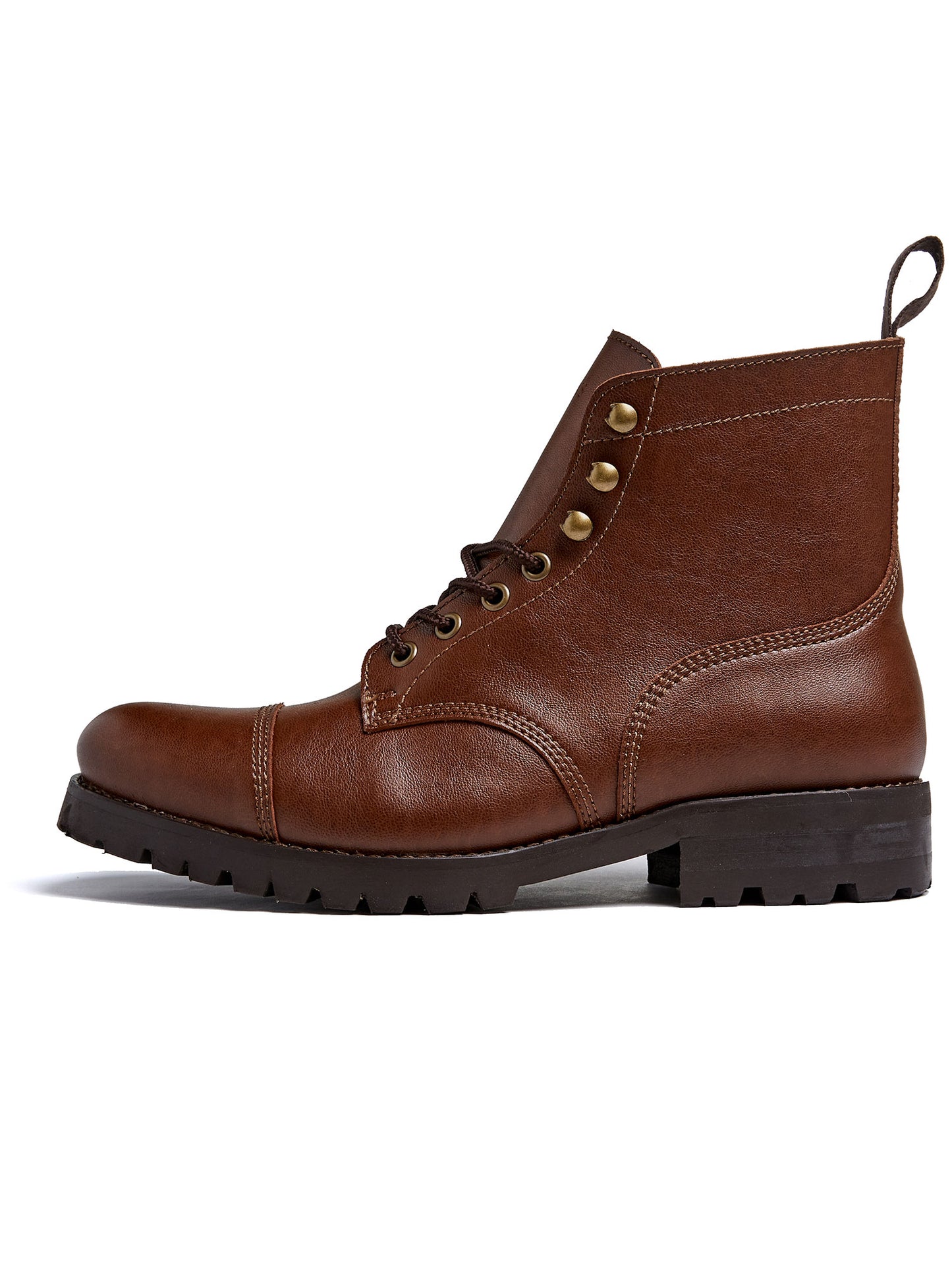 Best Boots Ever!
I bought a pair in 2018. It's now 2023 and I'm only now just looking to replace them. I wore these boots almost everyday in the winter, every winter, for the last 5 years. They were comfortable, kept my feet warm and dry, and I would regularly walk over an hour in them a day. I hope the quality is still the same as it was in 2018 because I'm about to buy another pair.
Better than Dr Martns
If, like me, Dr Martin boots look like oversized clown shoes on you, you need to buy these. They're so comfortable and look good with jeans and skirts. I found them a perfect fit width and lengthwise.
Initially amazed
I was initially very impressed with these boots but after wearing them for a couple of weeks they developed a strong chemical smell and could not remain inside the house (I do not have bad bad odour on my feet normally), and then the boots started to leak water as the sole detached from the upper.
I cannot recommend buying these boots from my experience.
Hi,
I am really sorry to read this happened. If possible could you reply back with a photo of the outsole and also the number on the back of the tounge, this way we can track this pair back to the production batch and find out what happened.
We will always refund, replace or try to repair your purchase if you are not happy at any point. For example we could send to you a new pair of boots or pay the cost or repairing the outsole. You should not expect the chemical smell to develop, I am really not sure what has caused that to happen.
I am here to help, just reply back to the email I just sent to you letting me know how you would like to proceed.
Speak soon
Will
Not happy
I loved these boots at first, but am so disappointed with them now. My first pair lasted for about three years, then one of the soles fell off. I thought I'd give them another try and ordered a second pair, but after a year, the same thing happened. They were comfortable until they lasted, but this is far from sustainable, so I won't be coming back for them again.
H Maarja,
I am so sorry to hear this happened. If you are ever unhappy with a purchase from us we will always refund, replace or try to repair your purchase at any point. Please can you reply back to let us know how you would like to proceed, for example we could pay any repair costs to have the outsole repaired, or send you a new pair. If you could also kindly send us the number written on the inside of the tongue starting PO, this will help us trace your boots back to the production batch to see what went wrong. You really should not expect this to happen with any purchase from us, and we will always do our best to put things right if this ever happens.
Please let me know if I can be of any help at all, just reply back to this message.
Speak soon
Will